Our lemon poppy seed Bundt cake is a wonderfully refreshing and point cake that is perfect as spring is rolling in! Not to mention it is super simple to make.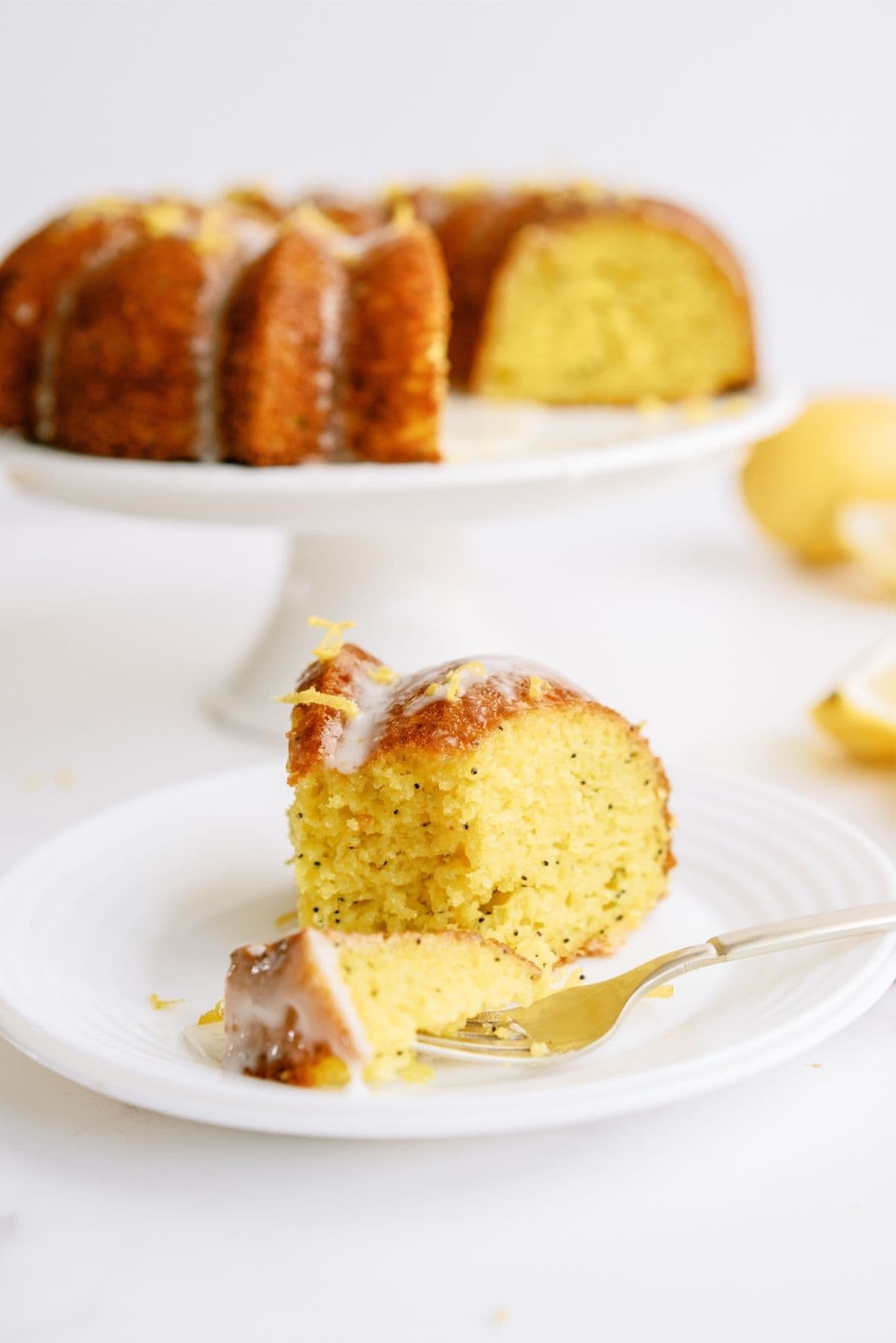 When you need to make a delicious and moist cake, make sure you choose our lemon poppy seed bundt cake recipe. Plus it is a super easy cake mix recipe to make and enjoy within a few hours!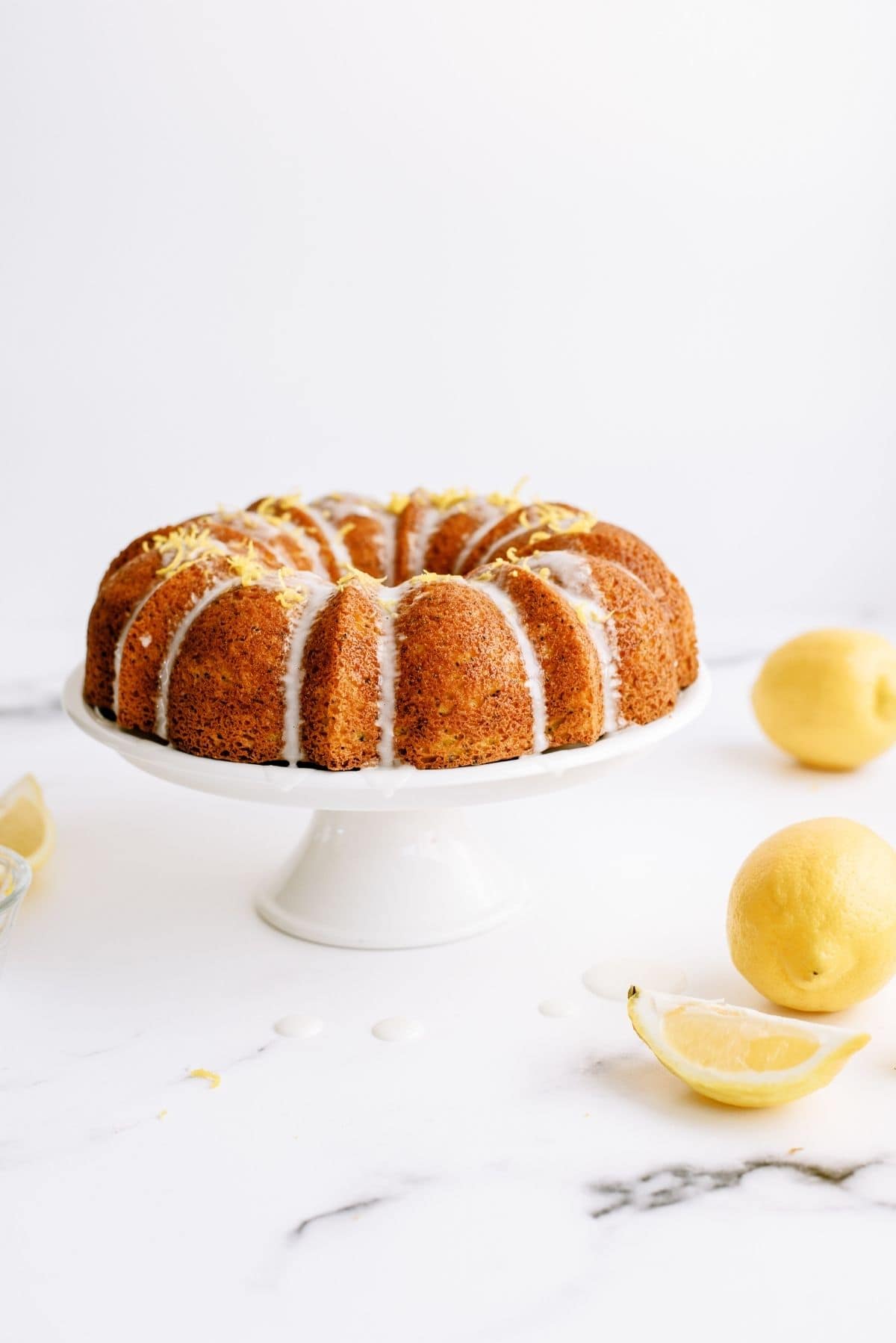 I'm a sucker for any and all things lemon poppy seed. I don't know what it is about this combination, but this moist lemon poppy seed cake recipe always hits the spot.
Also if you are looking for a way to impress some friends but want an easy dessert recipe, you need to make this. Since you make our lemon poppy seed bundt cake with cake mix and pudding, you will get a moist and flavorful cake every time.
Since summer is coming up, it's time to break out all the lemon recipes like our lemon blueberry breakfast cake recipe, lemon cheesecake pudding cookies recipe, and of course the best homemade lemon bars recipe. Man just thinking about it makes me need summer to be here already!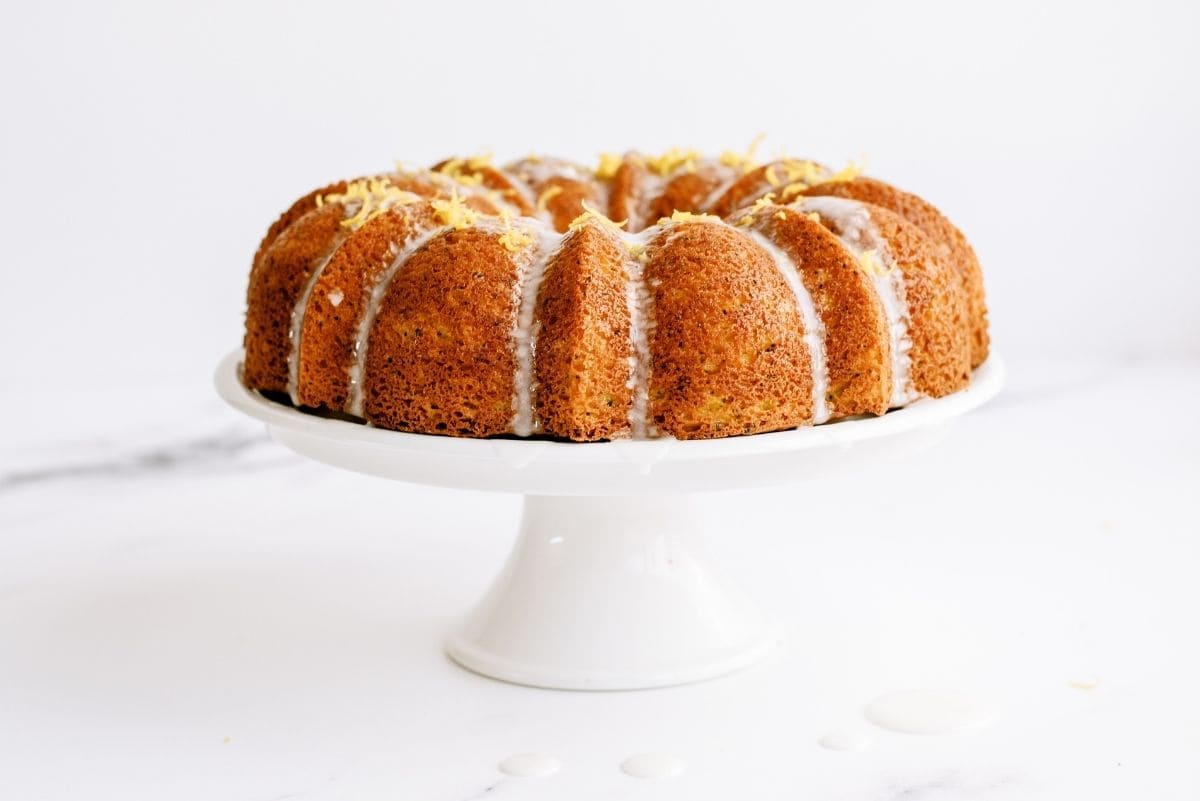 Ingredients You'll Need For Our Lemon Poppy Seed Bundt Cake Recipe:
Lemon cake mix
Instant lemon pudding
Sour cream
Vegetable oil
Eggs
Water
Poppy seeds
Lemon zest
Powdered sugar
Milk
Lemon extract
Lemon juice
How To Make Our Lemon Poppy Seed Bundt Cake Recipe:
Begin by preheating the oven to 350 degrees.
Then in a large mixing bowl combine the cake mix, pudding mix, sour cream, oil, beaten eggs, and the water and then mix it all together.
Now add in the lemon zest and poppy seeds and stir it all together.
Once it is all combined, pour the cake batter into a bundt pan that has been sprayed with nonstick cooking spray.
Then put the bundt pan in the oven and let it bake for 45-50 minutes or until the top springs back when lightly pushed on.
After the cake is done, allow the cake to cool down in the bundt pan for about 90 minutes or until it is completely cool.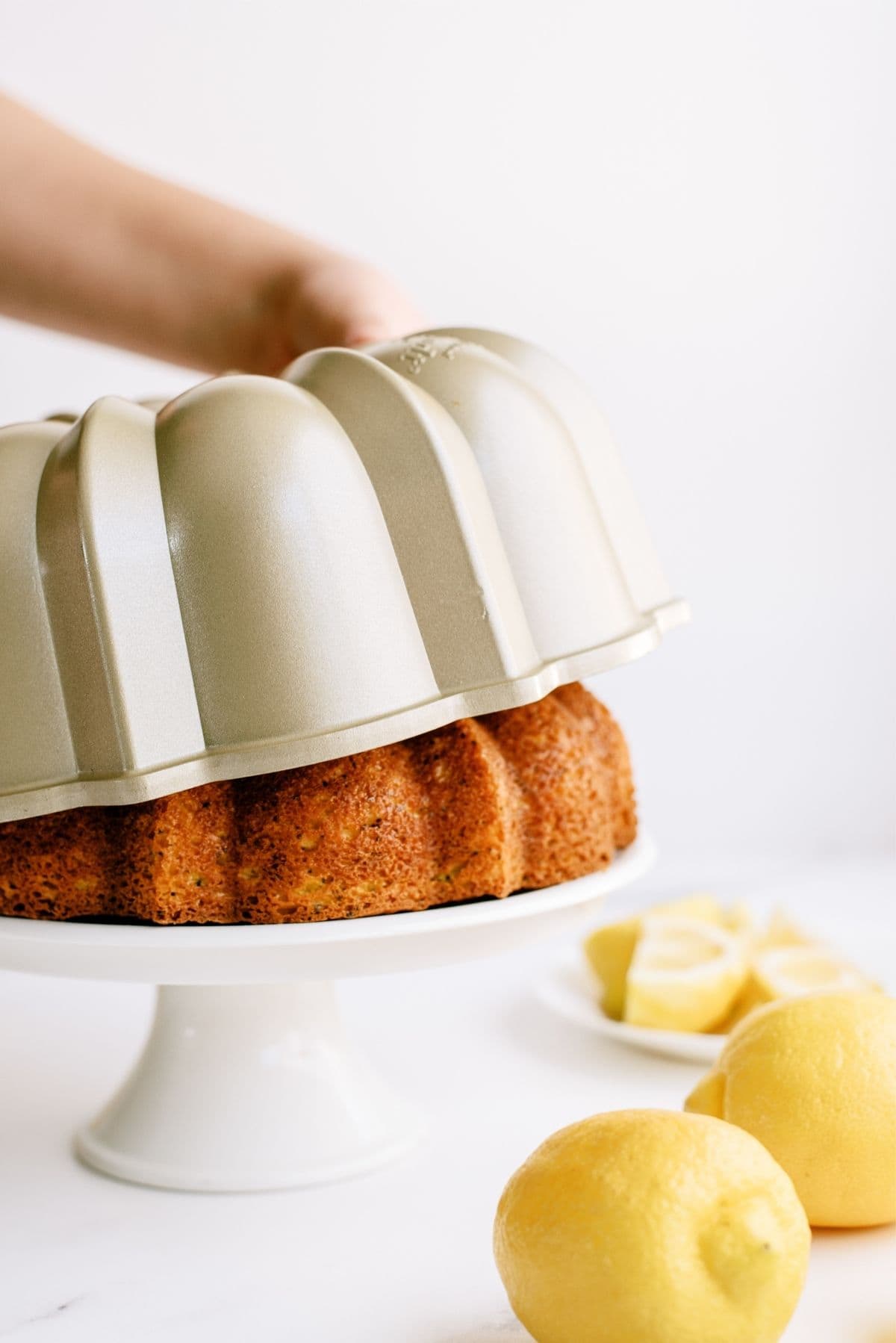 When the cake is done cooking down it is time to make up the lemon glaze.
Simply whisk together the powdered sugar, milk, lemon extract, and lemon juice.
Add more powdered sugar if it's too thin, or more milk if the glaze is too thick.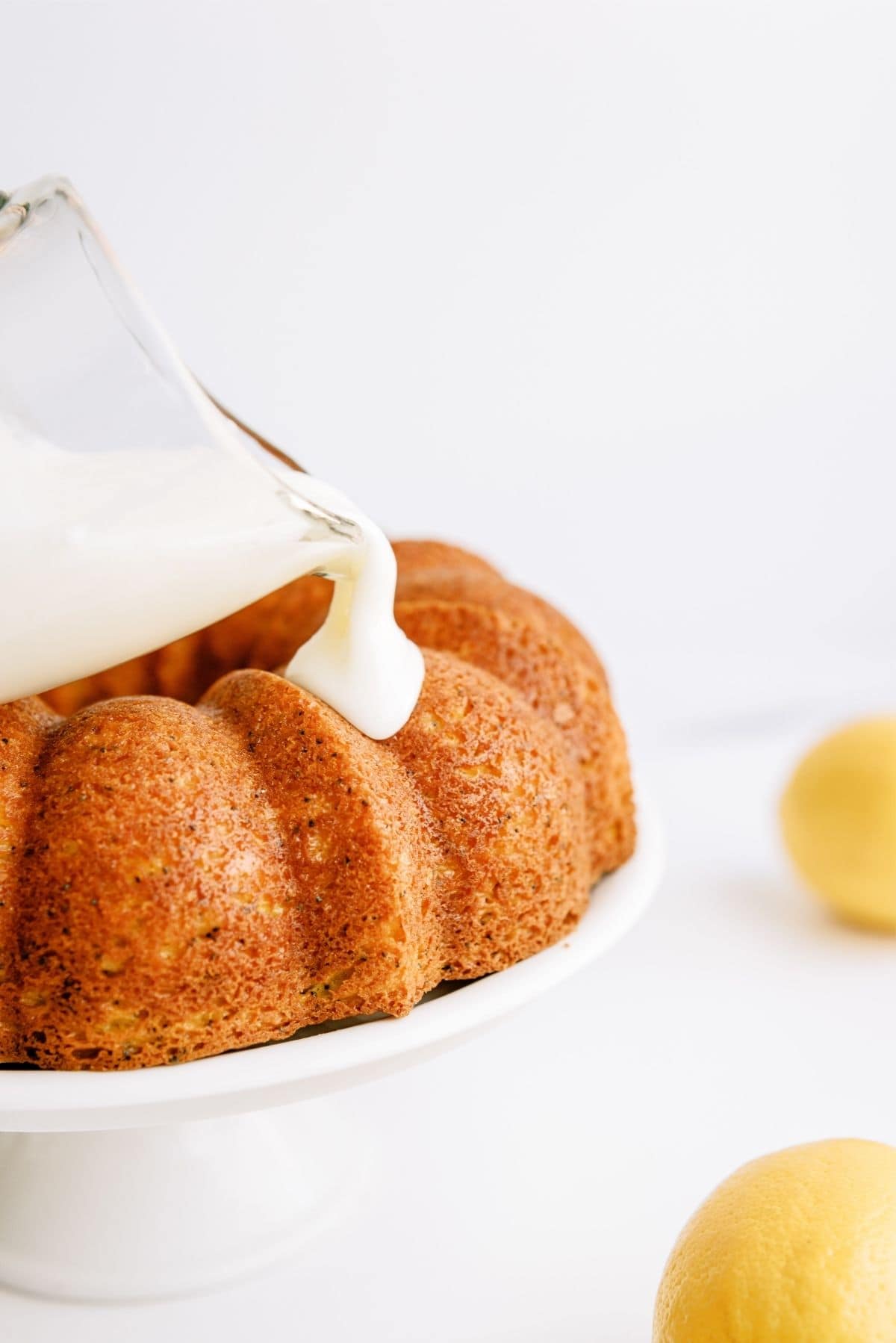 Then just pour it over top of the bundt cake and let it sit until you are ready to serve it!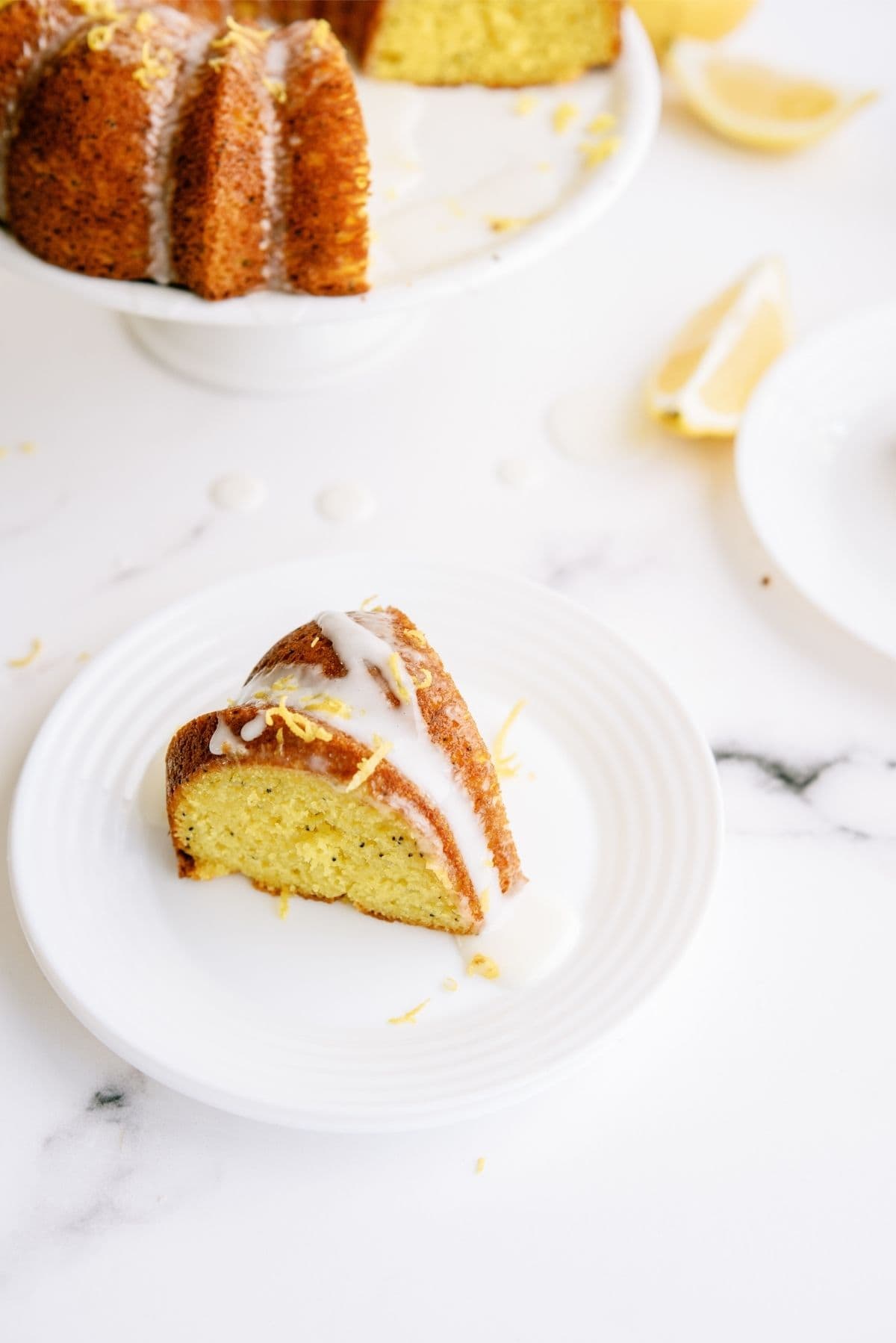 To Make This Easy Dessert Recipe Recipe You Will Need:
Large mixing bowl
Hand mixer
Zested
Whisk
Bundt cake pan (like THIS one)
Nonstick cooking spray