Pineapple coconut bundt cake is one of those desserts that will keep you dreaming about the amazing flavor. This cake mix recipe is super easy to make and will impress anyone you care to share it with!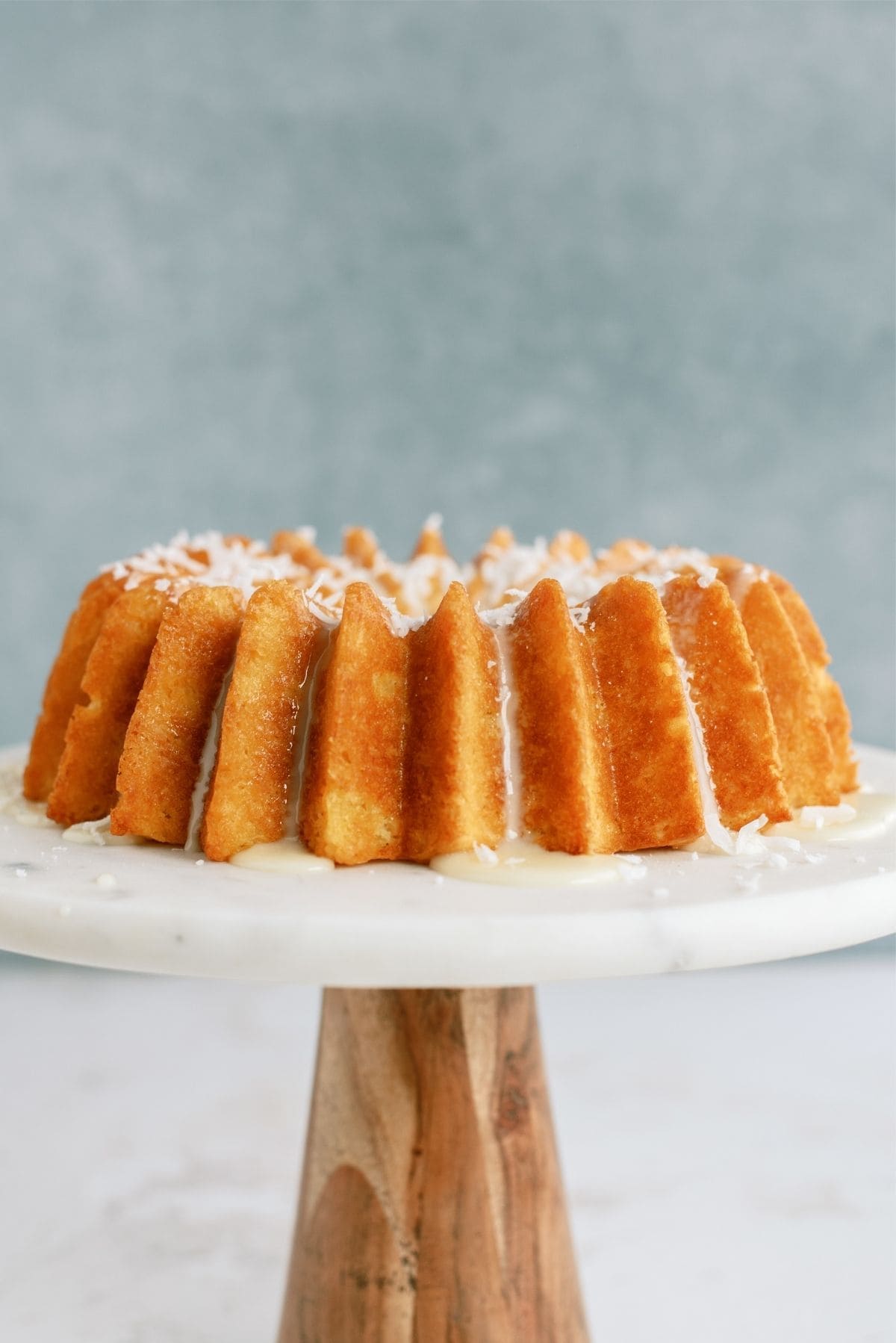 If you are looking for the best bundt cake recipe to end spring and usher in summer with, our pineapple coconut bundt cake is perfect! With the delicious pineapple and coconut tropical flavors, you will think you are on a tropical island, or maybe wishing you were.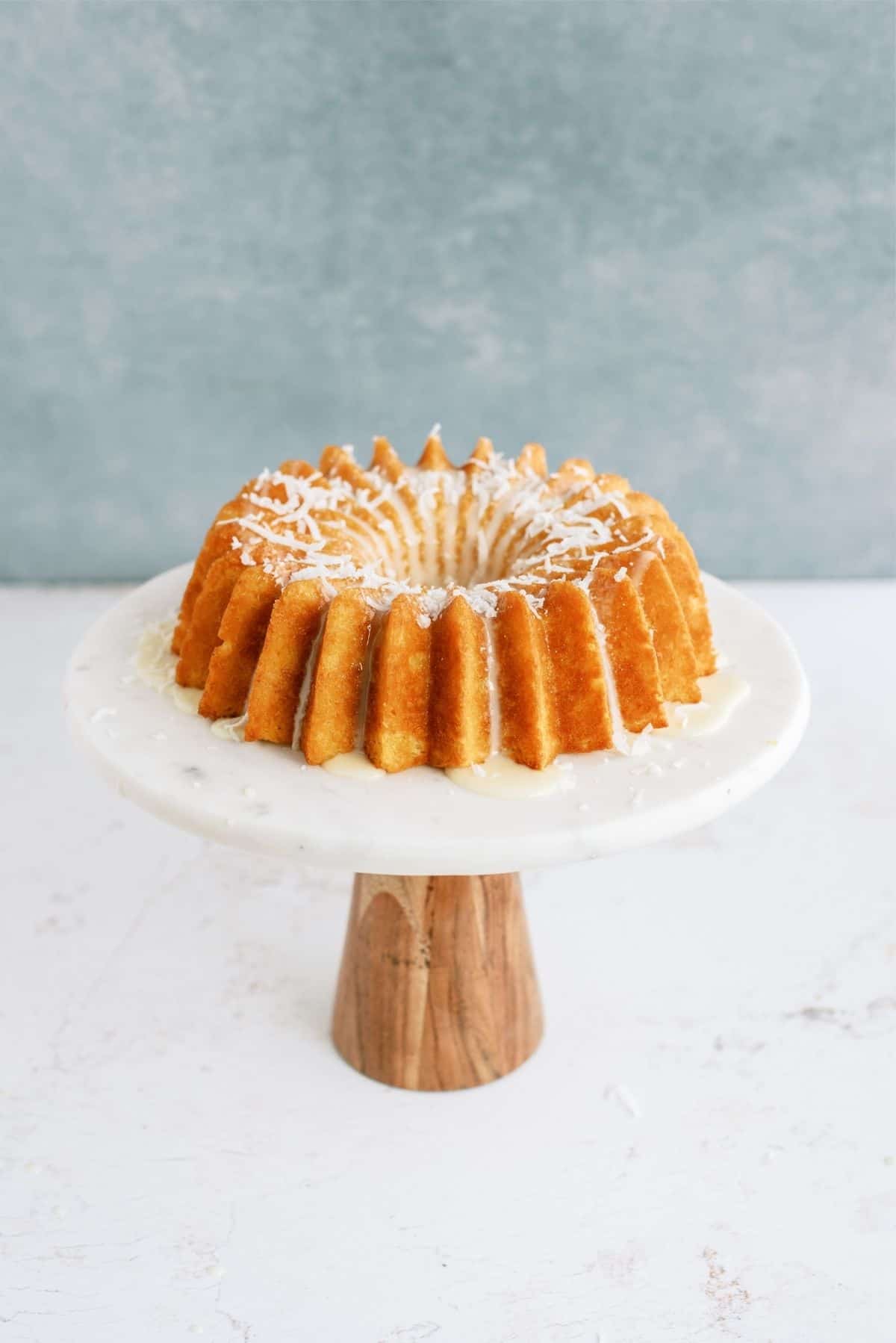 Either way, this easy pineapple coconut cake is the best, and will soon become a favorite family dessert recipe. My family loves when I make it, and I am lucky if it lasts until the next day.
Plus with only 5 ingredients, you cannot find a best, more moist, and flavorful bundt cake recipe. The cake itself is delicious, and then when you pair it with the homemade glaze, it is phenomenal!
The nice thing about bundt cakes is that they are a naturally beautiful cake, delicious, and very versatile. A few of my other versions of bundt cake are our lemon poppy seed bundt cake, triple chocolate bundt cake, or dulce de leche bundt cake! They are all amazing, it just depends on what flavor you are looking for.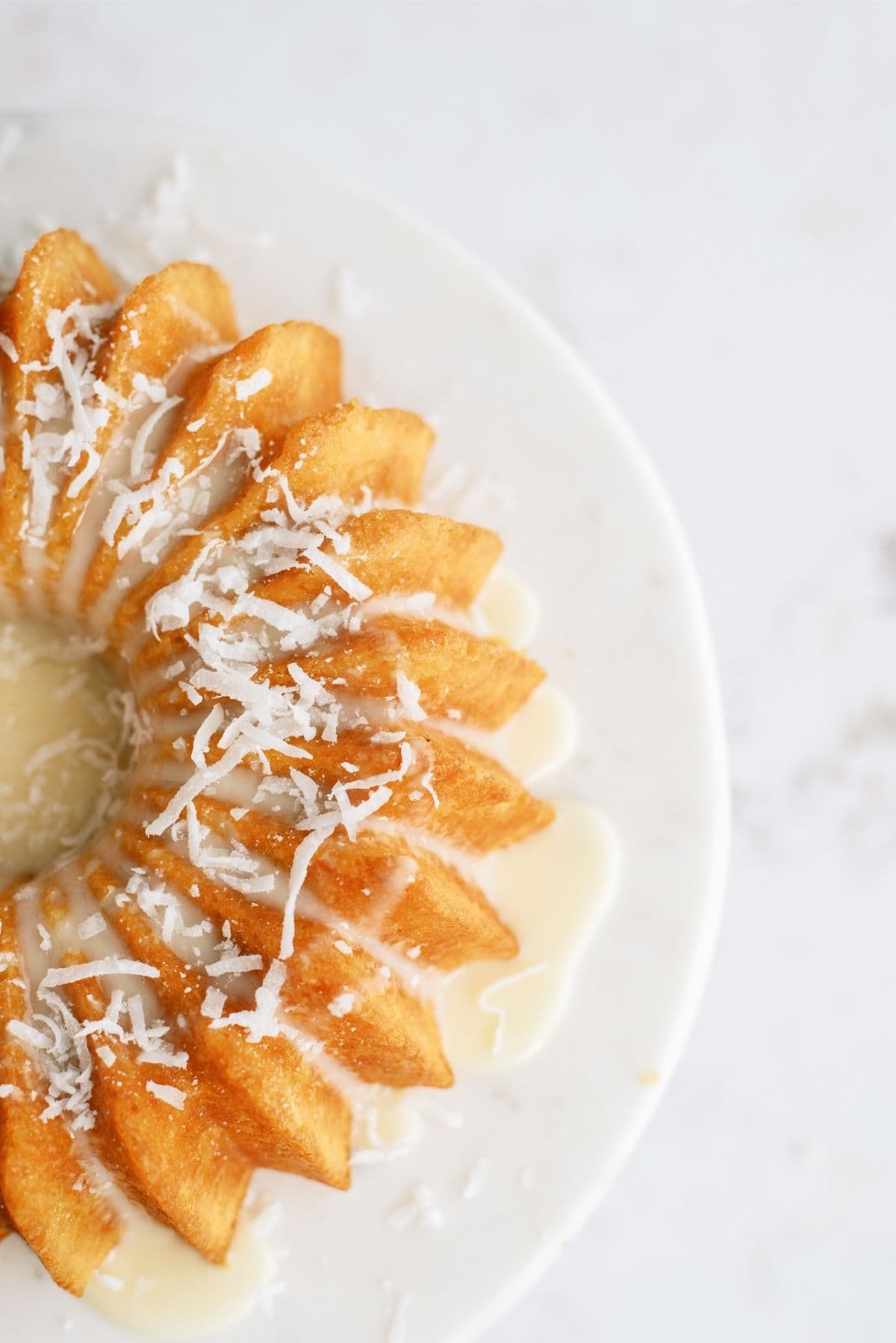 Ingredients You'll Need For Our Pineapple Coconut Bundt Cake:
Box of yellow cake mix
Crushed pineapple
Sweetened coconut flakes
Orange juice
Powdered sugar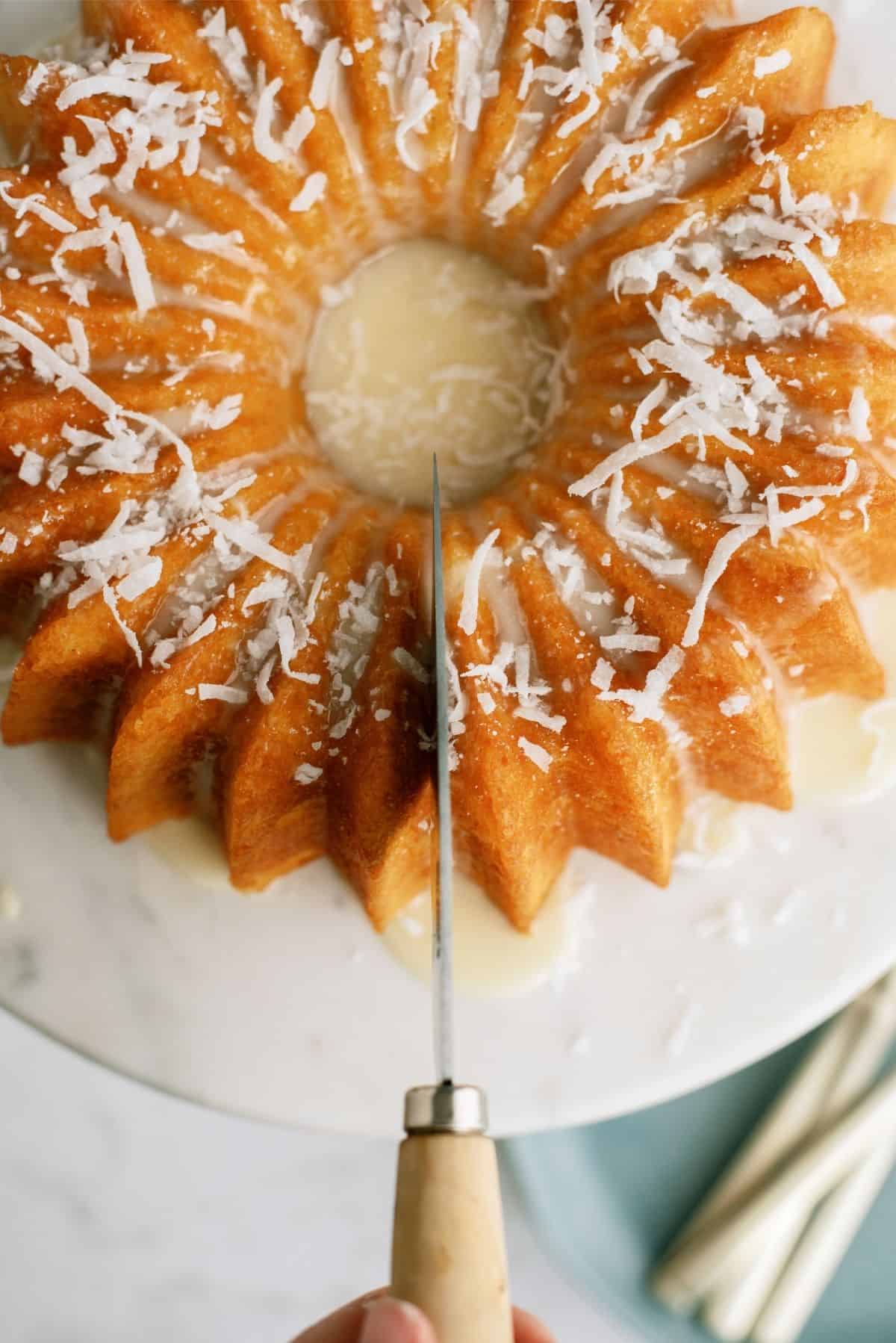 How To Make Our Pineapple Coconut Bundt Cake:
To make this delicious pineapple cake, preheat the oven to 350 degrees.
Then combine the dry yellow cake mix, undrained can of crushed pineapple, and the coconut flakes in a large mixing bowl and mix it all together until it is well combined.
Now, prepared your bundt pan by spraying it with nonstick cooking spray, and then pour the cake batter into the bundt pan.
Place the bundt pan in the oven and bake the cake according to the directions on the cake mix box for a bundt cake.
Once the cake is fully baked, a toothpick can be inserted and come out clean, remove the cake from the oven and let it cool in the pan for about 90 minutes or until it is cool to the touch.
When the cake is completely cooled, place a large serving plate on top of the bundt pan, and then carefully invert the cake onto the plate.
Then in a small bowl, mix up the powdered sugar and orange juice to create the glaze for the cake.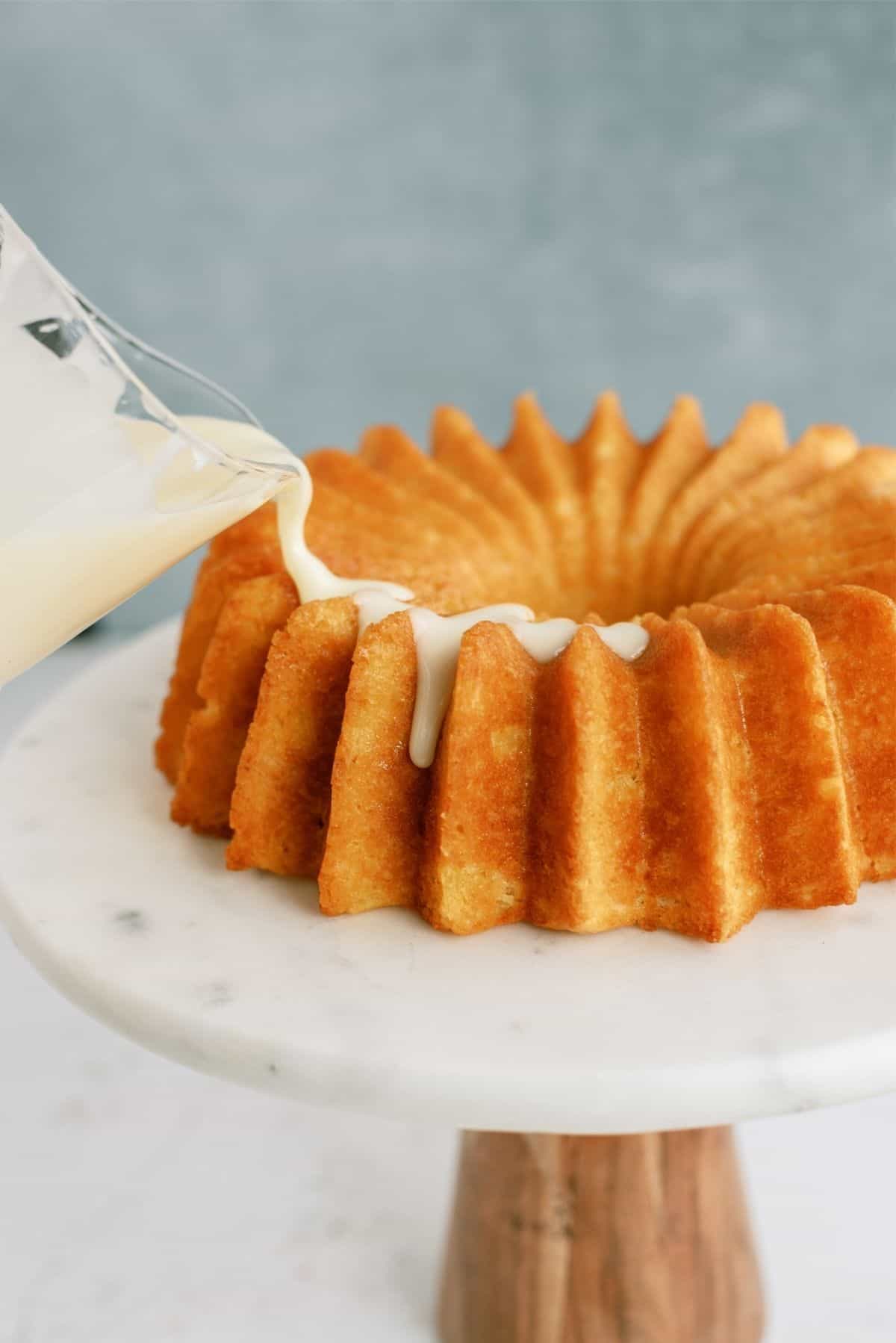 When it is smooth, pour it over top of the cake and then sprinkle on a little extra coconut if you have any left over.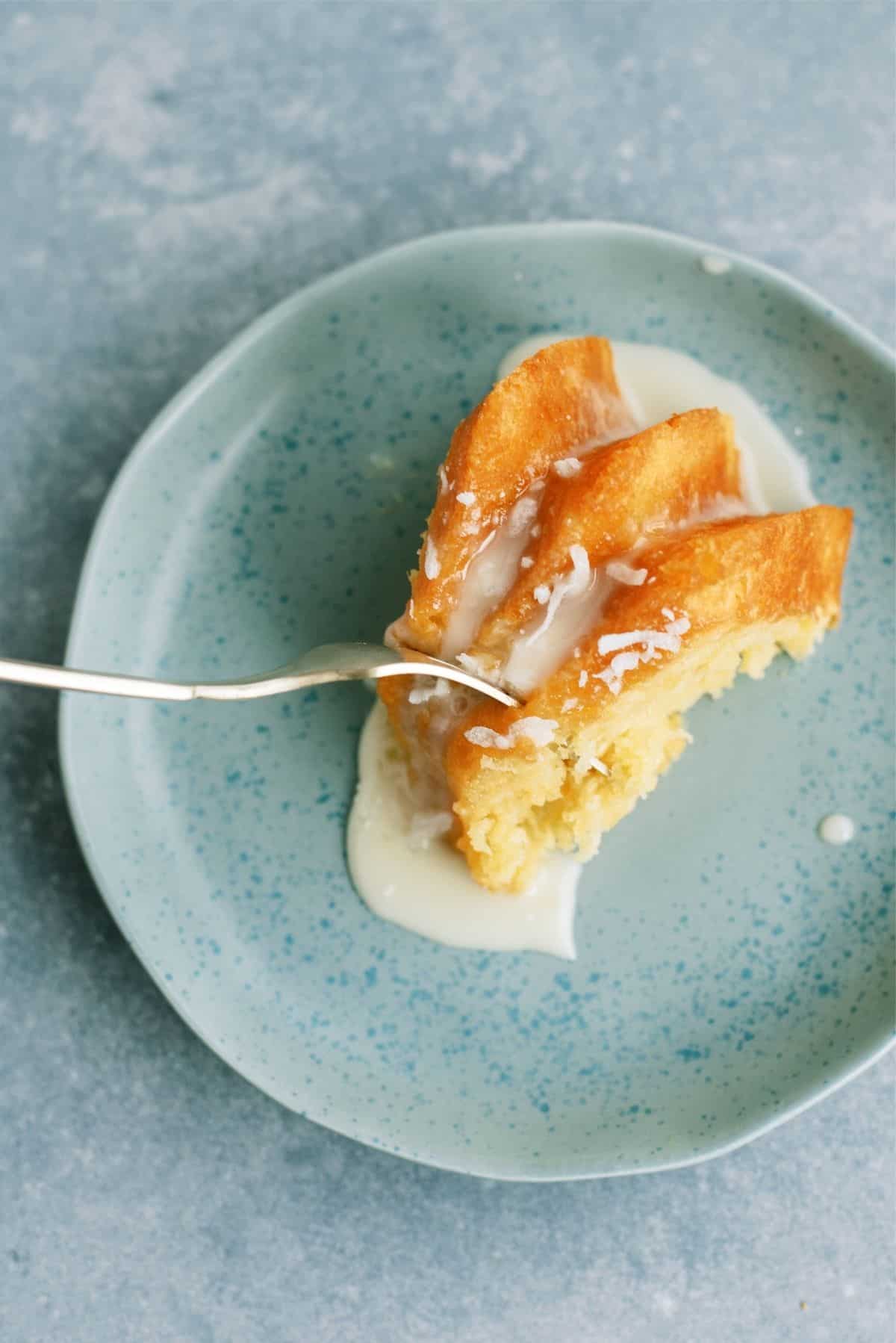 Now slice it, serve it, and enjoy your deliciously flavorful bundt cake.
To Make This Easy Pineapple Coconut Cake Recipe You Will Need:
Large mixing bowl
Hand or stand mixer
Large serving plate
Nonstick cooking spray