My new favorite dessert that feeds a crowd and will keep them pleased. This Turtle Texas Sheet Cake is perfect for all chocolate and caramel lovers. It is so simple and so delicious.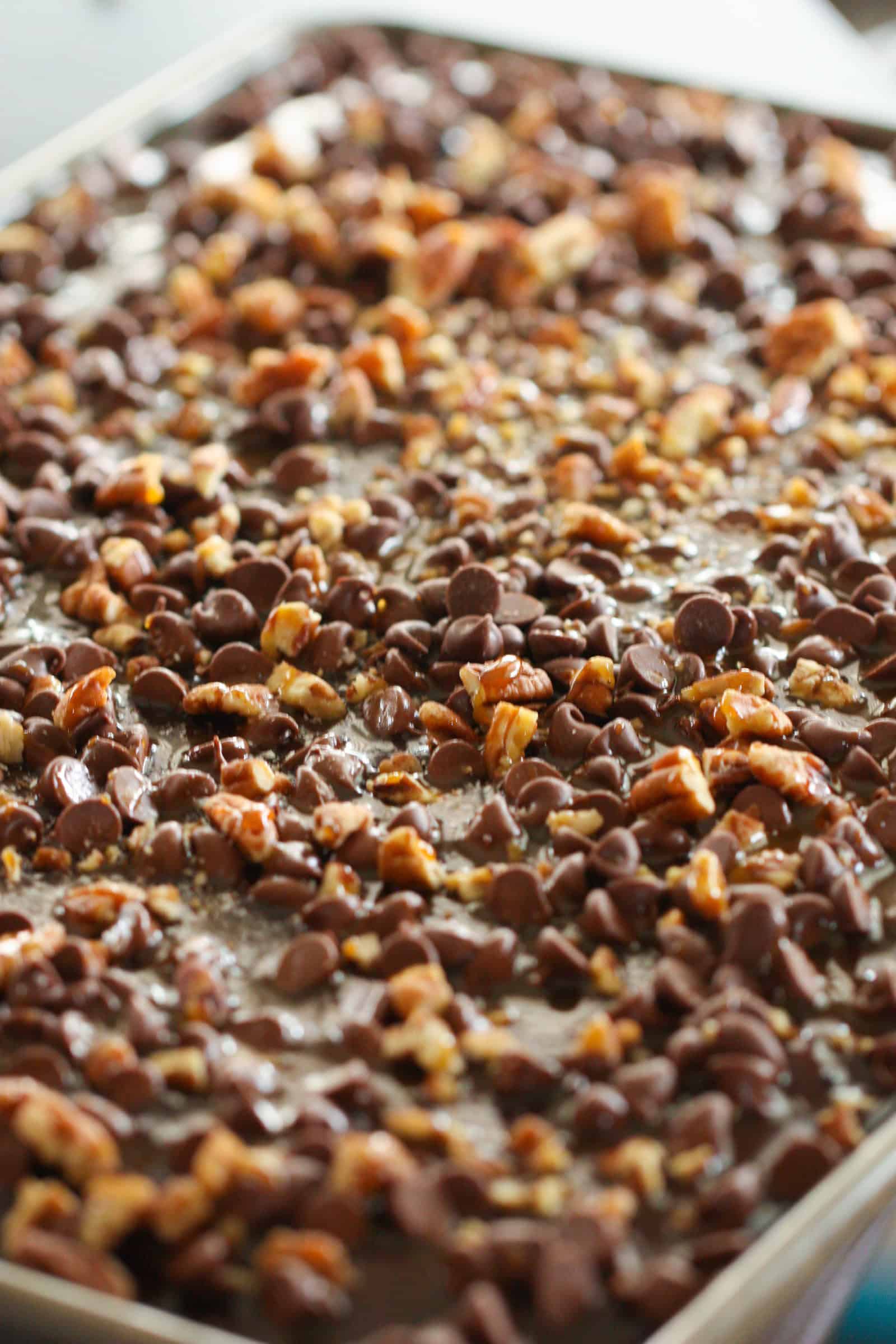 I am a huge Texas Sheet Cake fan. It is the perfect combination of a brownie and cake, but has the most amazing flavor and texture to it.
It is honestly my favorite dessert.
The frosting it what really gets me. I usually like my frosting a little on the thick side, but this is the perfect thin layer that is so yummy, and adds just the perfect amount of sauciness to the cake.
I decided to put a little twist on the original Texas Sheet Cake recipe, and add a little more Turtle to it.
There is literal caramel bits in the batter, and you can't go wrong with that. This Texas Sheet Cake has been taken to a whole different level, and I think you are going to be pleased with it.
All the flavor is there, with a few additions and a little crunch of pecans.
It definitely feeds a crowd so it's perfect for barbecues, potlucks, family get togethers, family reunions, or just yourself (no judgement here).
steps to making the perfect Turtle Texas Sheet Cake: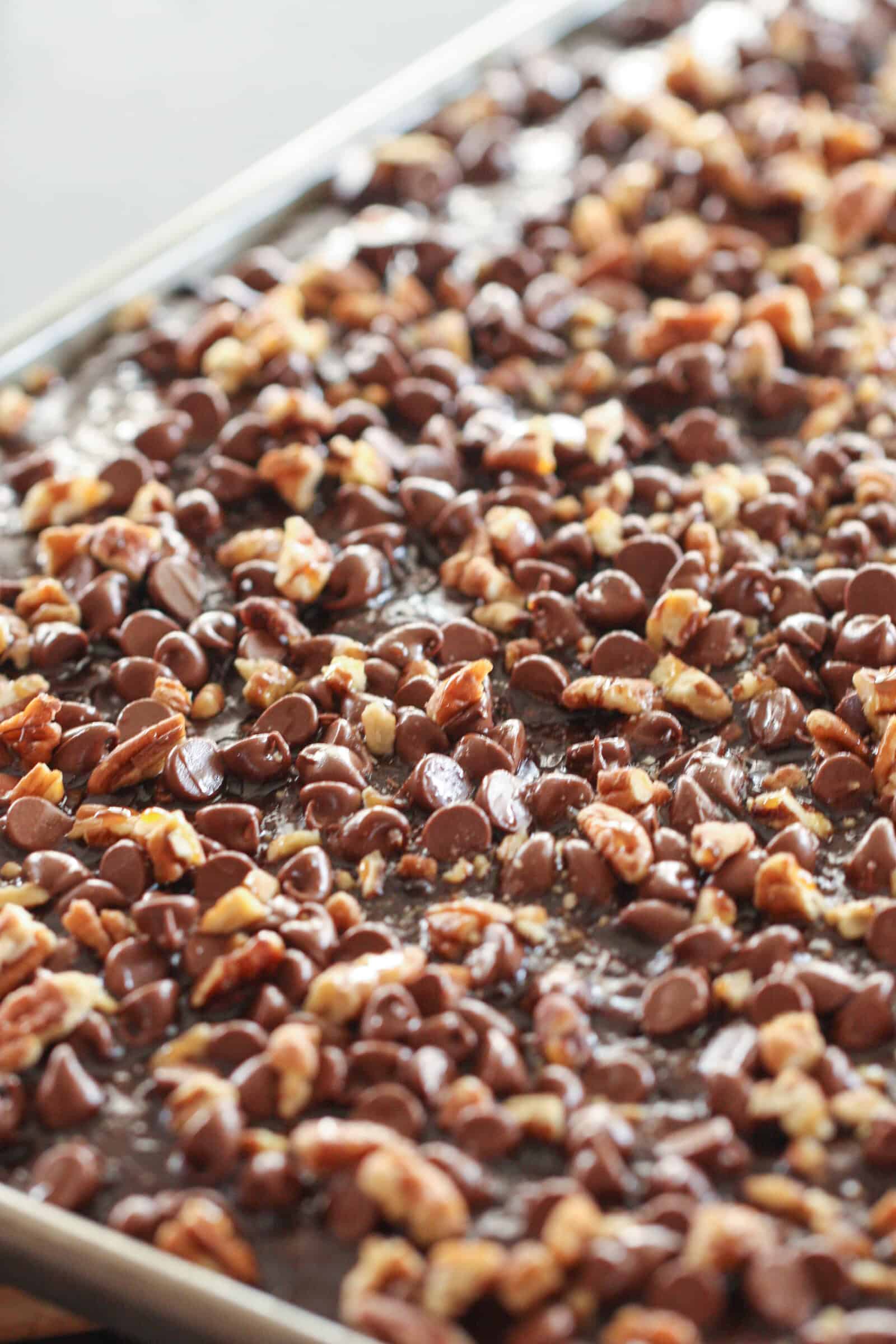 This recipe is so easy to make, and so delicious. It's also perfect for serving a crowd. We are making this for both Memorial Day and Fathers Day because it is such a hit at every party and event we bring it to.
Here are some simple steps and tips to making the perfect Turtle Texas Sheet Cake.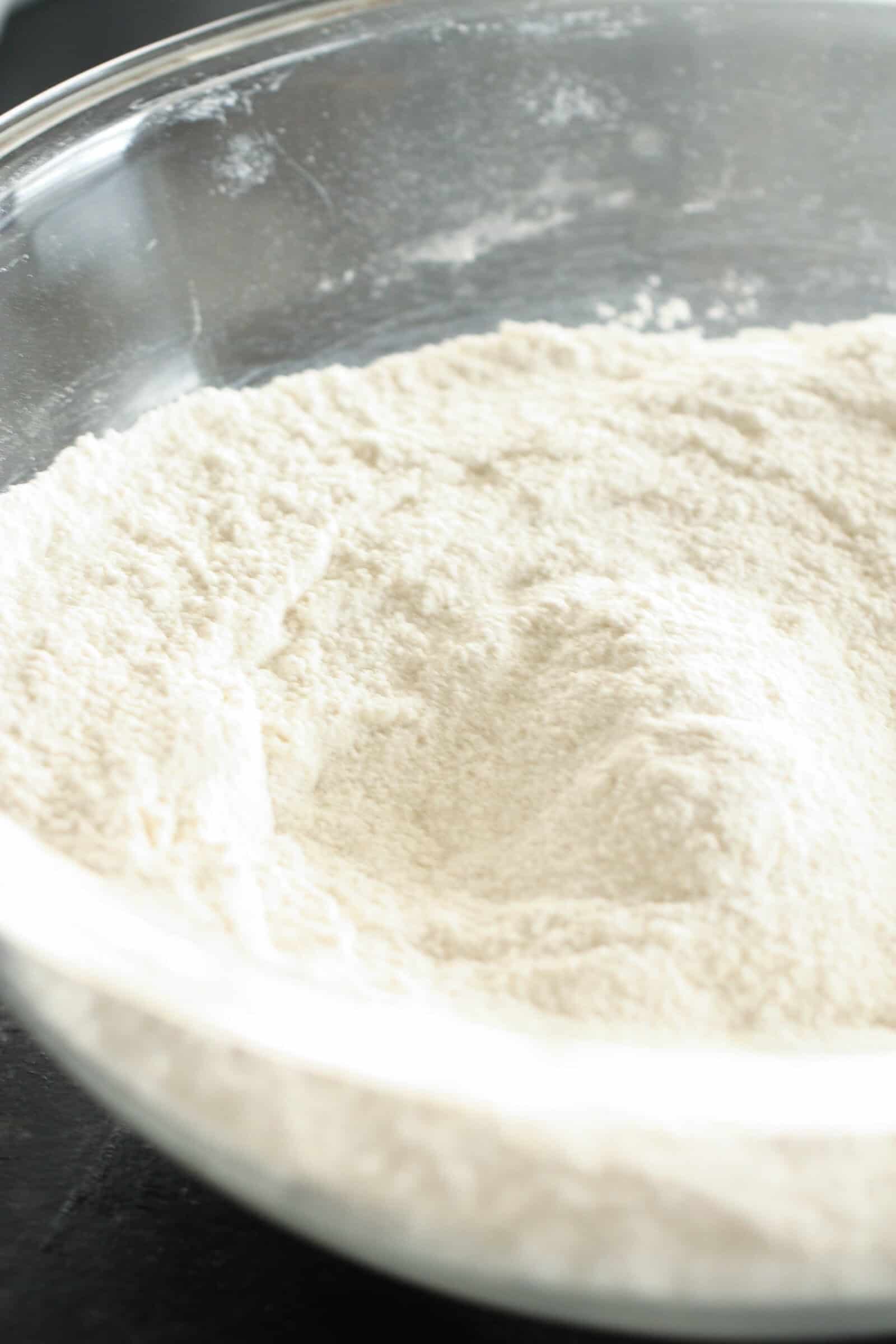 Add your dry ingredients first. This includes your flour and your sugar. You will then bring your other ingredients, butter, shortening water and cocoa to a boil over the stove, then add it to the dry.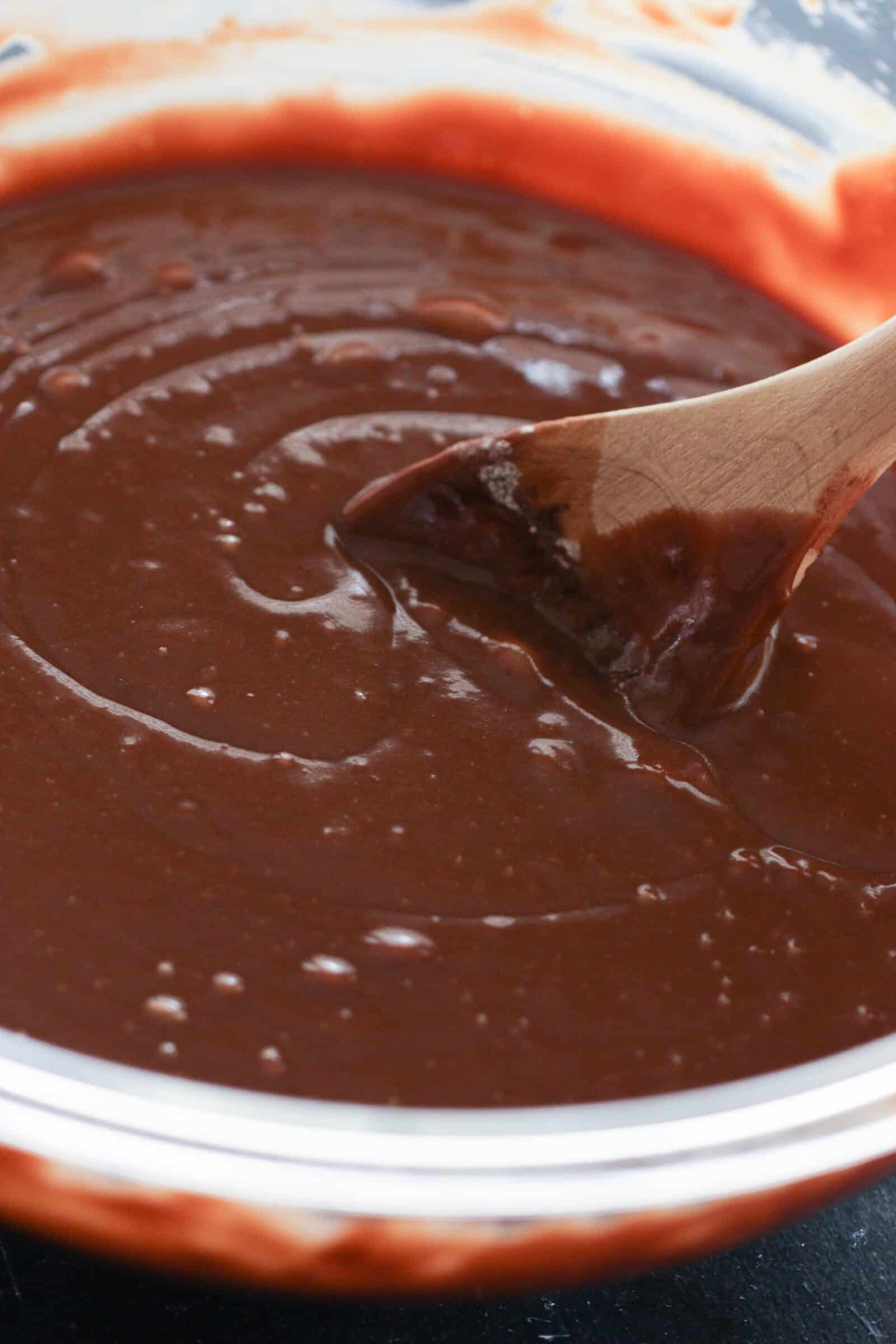 It will then create this fudgy mixture. Add the remaining of the batter ingredients. If you don't have buttermilk, milk will work just fine, but buttermilk is definitely recommended. It will make it a little more moist.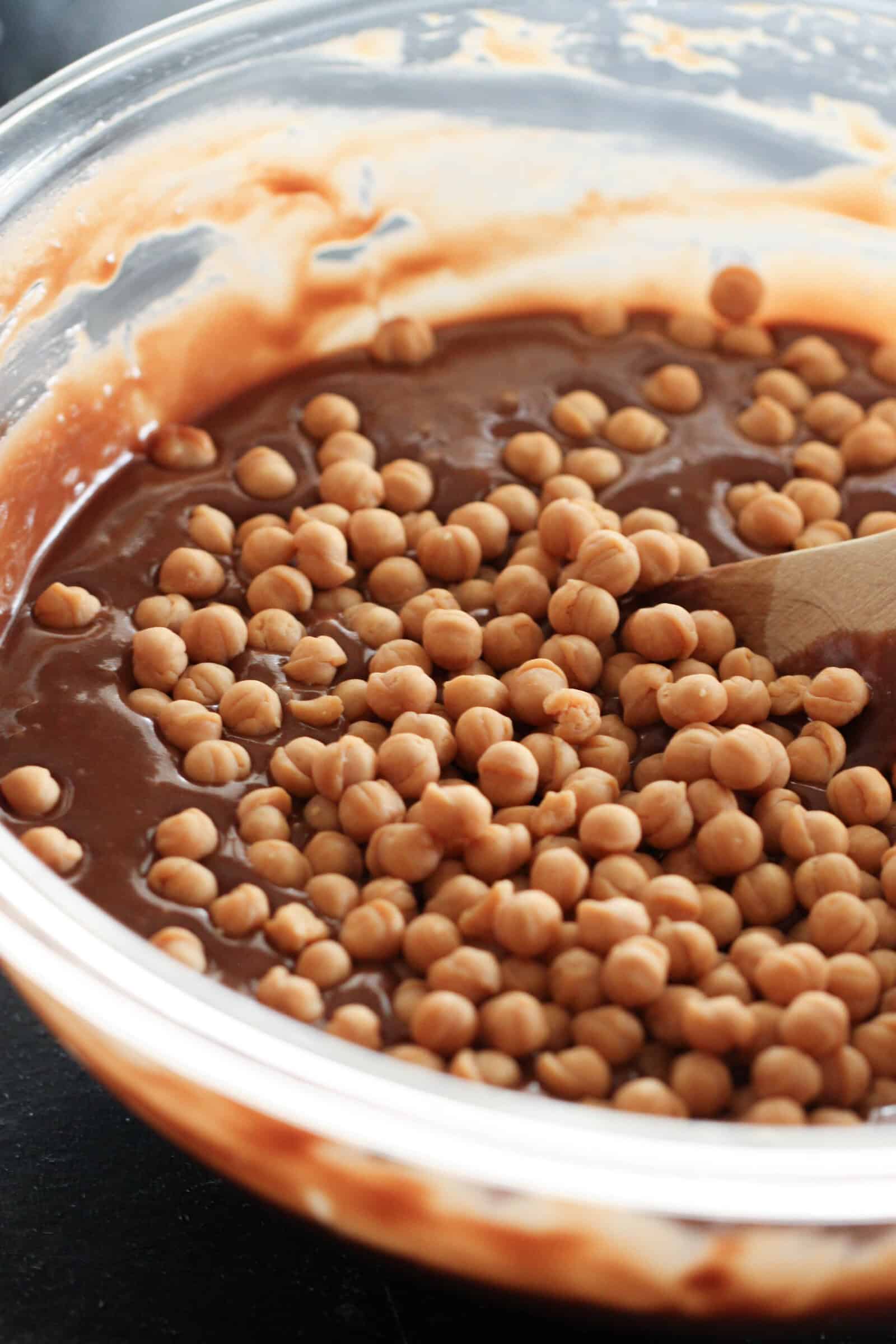 The caramel bits in this batter are my personal favorite part. They melt in the cake, and it just makes my mouth water, thinking of it. It is so yummy.
It's like a poke cake, but better.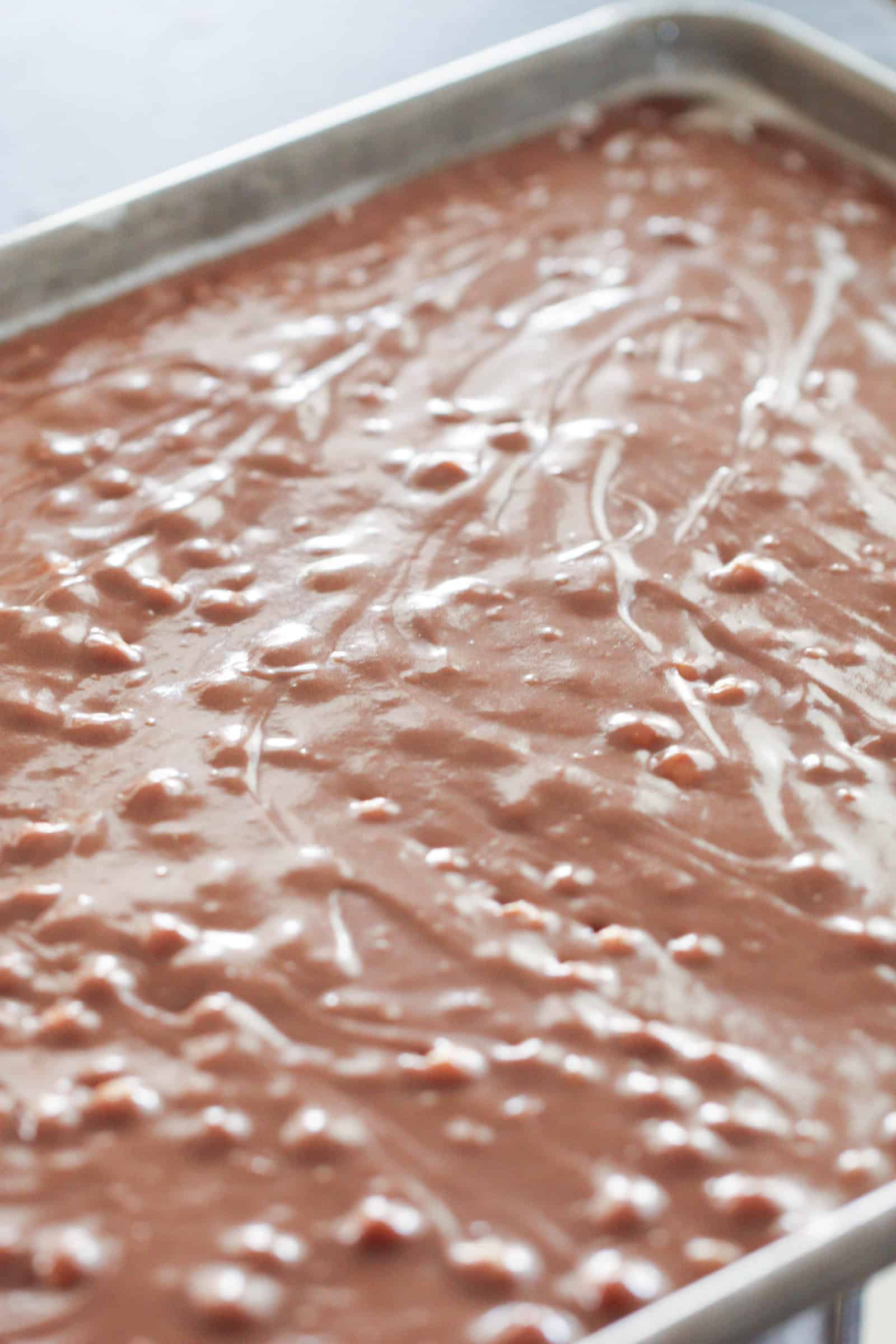 Spray your cookie sheet with non stick cooking spray, to ensure that it comes out easily. Then pour the batter into the pan and put it in the oven.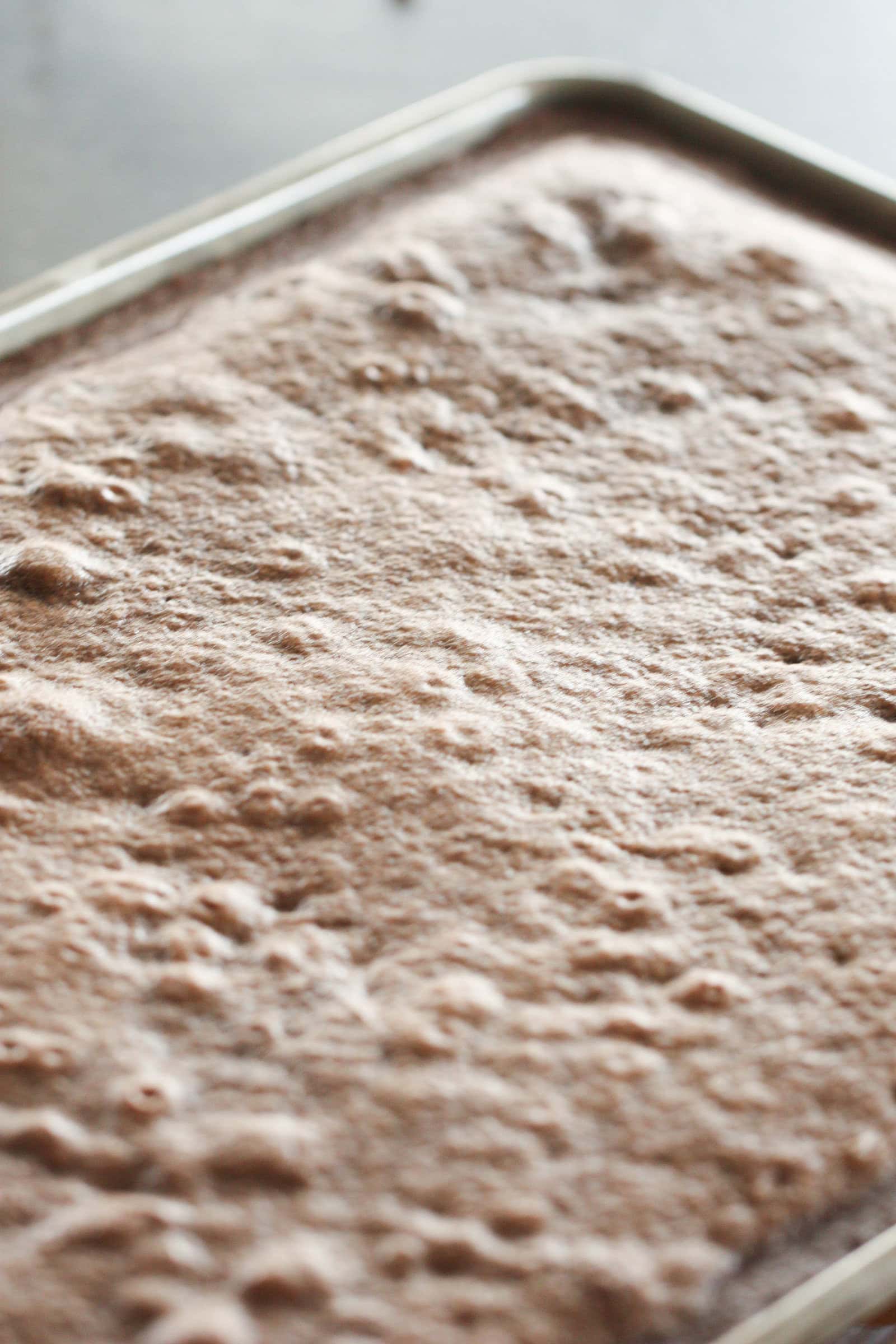 For the last few minutes of baking, be sure you start the frosting. You will want to put the frosting on the cake, while it is still warm, so it seeps into the cake, and gives it that amazing moist cake flavor. It's so yummy.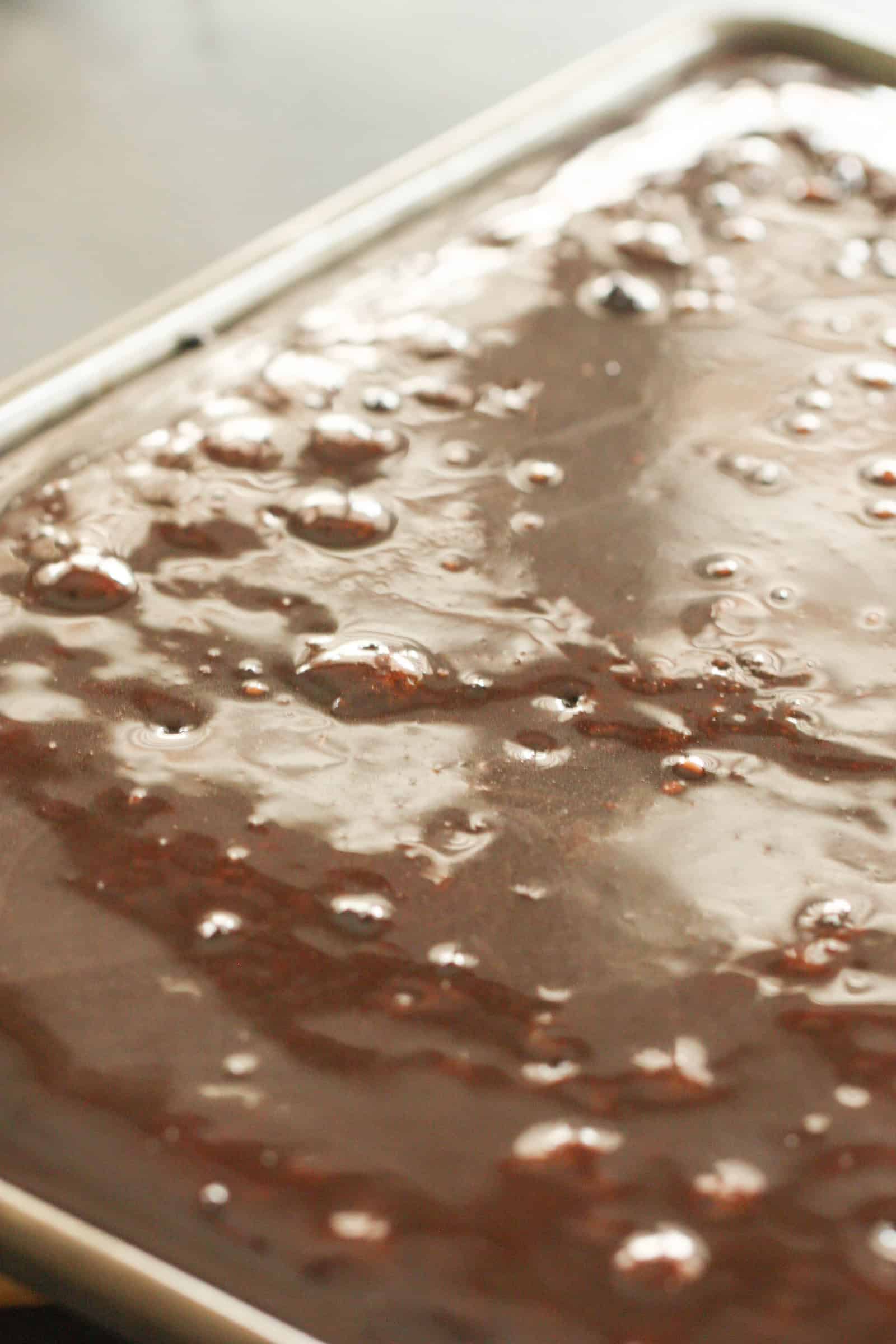 Pour the frosting mixture, that should also be pretty hot, over the warm cake, and have your other ingredients ready for sprinkling.
You will want the frosting to be wet when you add them, to allow them to stick to the frosting, and not roll off.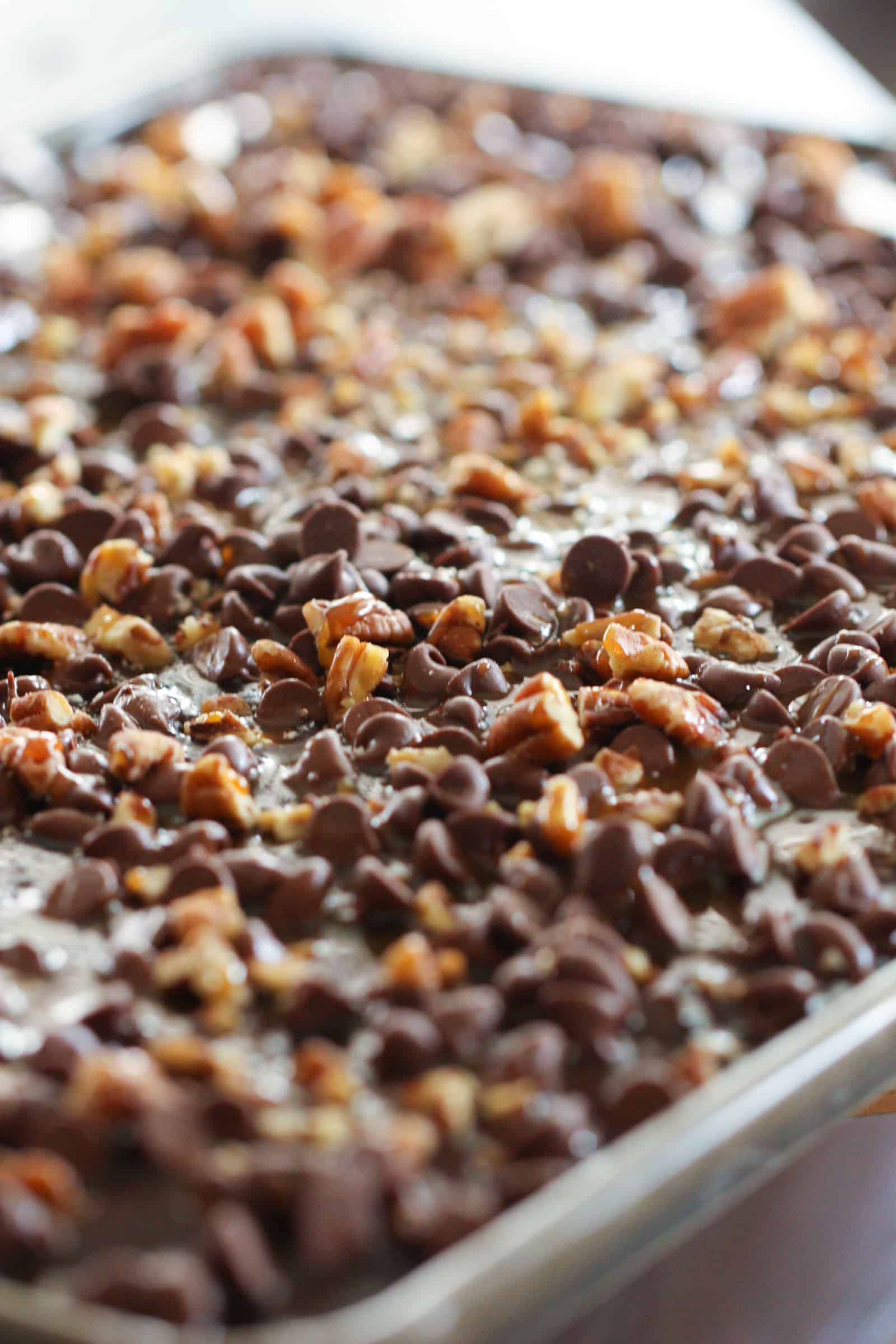 Add all the goods, and let the Texas Sheet Cake cool completely before serving. Then enjoy. Which I am sure won't be difficult.
DO THESE FREEZE WELL?
These do freeze quite well. Although we recommend eating it the same day or within 24 hours of making them, you can freeze them and thaw them, and they will still taste amazing.
To freeze them, we recommend wrapping them in foil, or saran wrap, then placing them in an airtight container.
To thaw, place them in the fridge 48 hours before serving, or on your counter 24 hours beforehand.
We don't recommend microwaving, because the frosting will melt, and seep into the brownies, and they may taste a little more dry.
We have hundreds of simple and delicious recipes, your family is going to love. We take you through each recipe, step by step, and show you exactly how to make them.
LOOKING FOR MORE DELICIOUS CAKE RECIPES? HERE ARE A FEW OF OUR FAVORITES:
Serves: 40
Turtle Texas Sheet Cake
15 minPrep Time
20 minCook Time
35 minTotal Time
Ingredients
Cake:

2 cups flour
2 cups sugar
1/2 cup butter
1/2 cup shortening
1 cup water
1/4 cup cocoa
1/2 cup buttermilk
2 eggs
1 teaspoon baking soda
1 teaspoon vanilla
1 (11 ounce) bag caramel bits (divided)

Frosting:

1/2 cup butter
2 Tablespoons cocoa
1/4 cup milk
3 1/2 cups powdered sugar
1 teaspoon vanilla

Toppings:

1 cup milk chocolate chips
2/3 cup pecans (chopped)
1/3 cup caramel ice cream sauce
Instructions
Heat oven to 400 degrees.
In a large mixing bowl, combine the flour and the sugar.
In a heavy saucepan, combine butter, shortening, water, and cocoa. Stir and heat to boiling.
Pour boiling mixture over the flour and sugar in the bowl.
Add the buttermilk, eggs, baking soda, and vanilla. Mix well using a wooden spoon or high speed on an electric mixer.
Add in about 1 1/2 cups of the caramel bits, stir until well combined, in the batter.
Pour into a well greased and floured cookie sheet (17 1/2 x 11 inch) pan.
Bake for 15-18 minutes or until brownies test done in center.
While brownies bake, prepare the frosting. In a saucepan, combine the butter, cocoa, and milk. Heat to boiling and stirring constantly.
Mix in the powdered sugar and vanilla until frosting is smooth (you may have to whisk it).
Pour warm frosting over brownies as soon as you take them out of the oven.
While the frosting is still hot, sprinkle on the rest of the caramel bits (about 1/2 cup), the chocolate chips, pecans, and a drizzle of caramel ice cream sauce.
Let cool and cut into 40 bars.
7.8.1.2
5347
https://www.sixsistersstuff.com/recipe/turtle-texas-sheet-cake/
Never Miss Another Six Sisters' Recipe Again:
Follow Six Sisters' Stuff on Instagram |Facebook |Pinterest | YouTube