My new favorite dessert that feeds a crowd and will keep them pleased. This Turtle Texas Sheet Cake is perfect for all chocolate and caramel lovers. It is so simple and so delicious.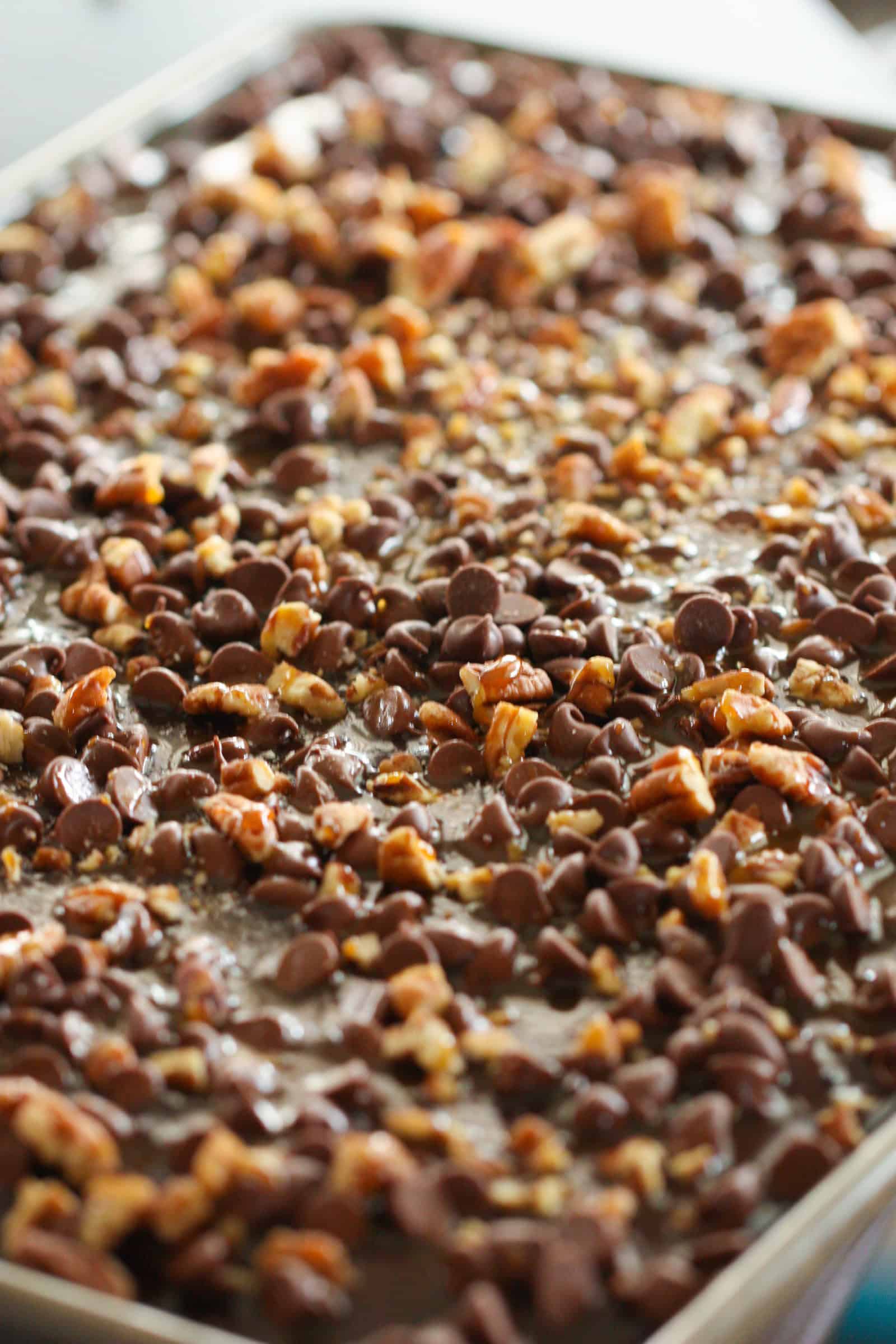 I decided to put a little twist on the original Texas Sheet Cake recipe, and made this Turtle Texas Sheet Cake Recipe.
I am a huge Texas Sheet Cake fan. It is the perfect combination of a brownie and cake, but has the most amazing flavor and texture to it.
It is honestly my favorite dessert.
The frosting it what really gets me. I usually like my frosting a little on the thick side, but this is the perfect thin layer that is so yummy, and adds just the perfect amount of sauciness to the cake.
There is literal caramel bits in the batter, and you can't go wrong with that. This Texas Sheet Cake has been taken to a whole different level, and I think you are going to be pleased with it.
All the flavor is there, with a few additions and a little crunch of pecans.
It definitely feeds a crowd so it's perfect for barbecues, potlucks, family get togethers, family reunions, or just yourself (no judgement here).