Salty but sweet and covered in a delicious sticky sauce - our Sticky Asian Ribs will be your new BBQ staple.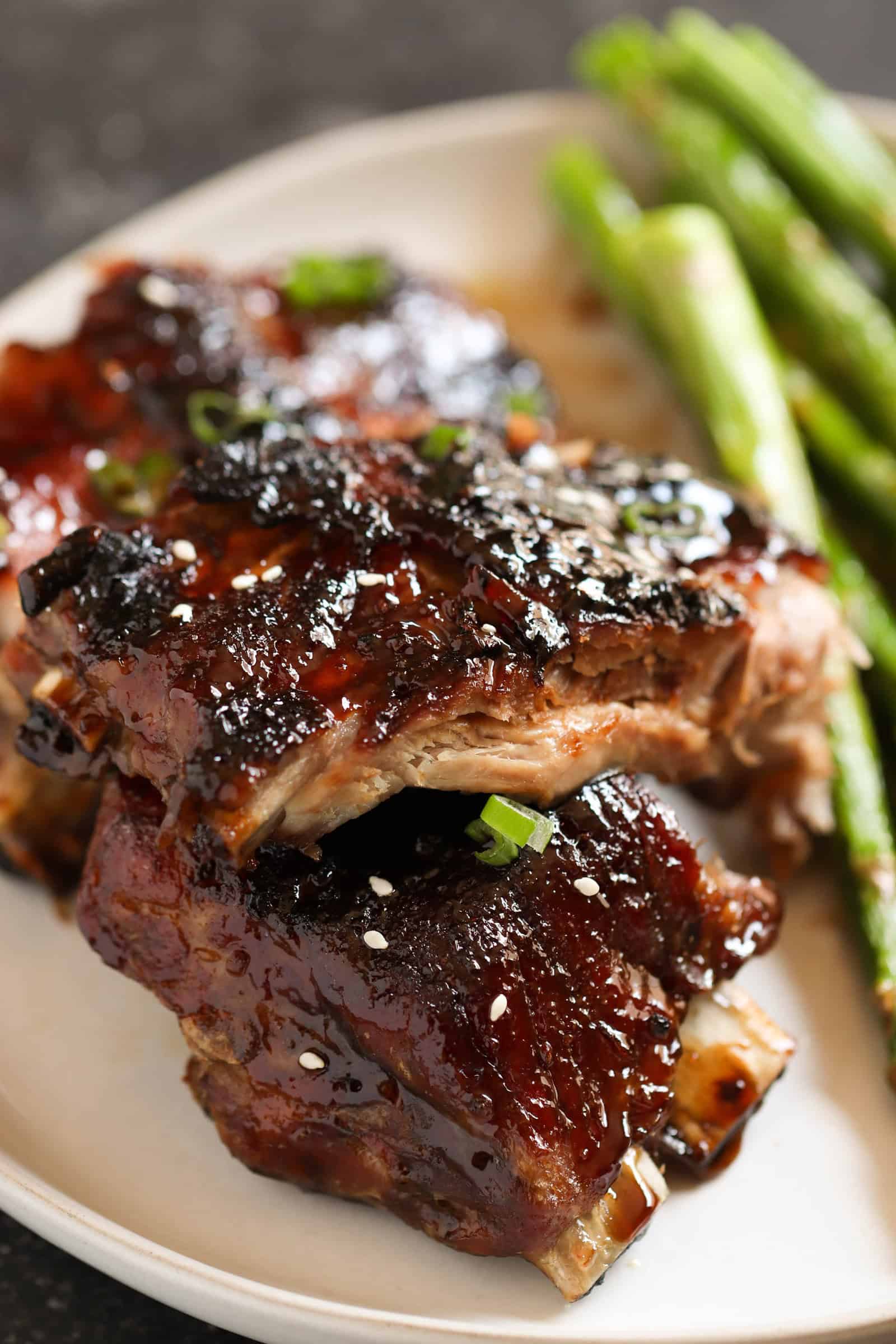 We love good BBQ, and these Sticky Asian Ribs are no exception. They're cooked in a sweet rub, then topped with a salty (and every so slightly spicy) sauce that caramelizes when you finish them off under the broiler or grill.
We took the sauce from our super popular Sticky Chicken Wings and added it to these baby back ribs for a winning combination.
These will make the perfect addition to your next get together – whether it's a potluck, bbq, or the big game.
Related Recipe: Try our Korean Beef and Rice 20 Minute Meal or our Slow Cooker Beijing Beef!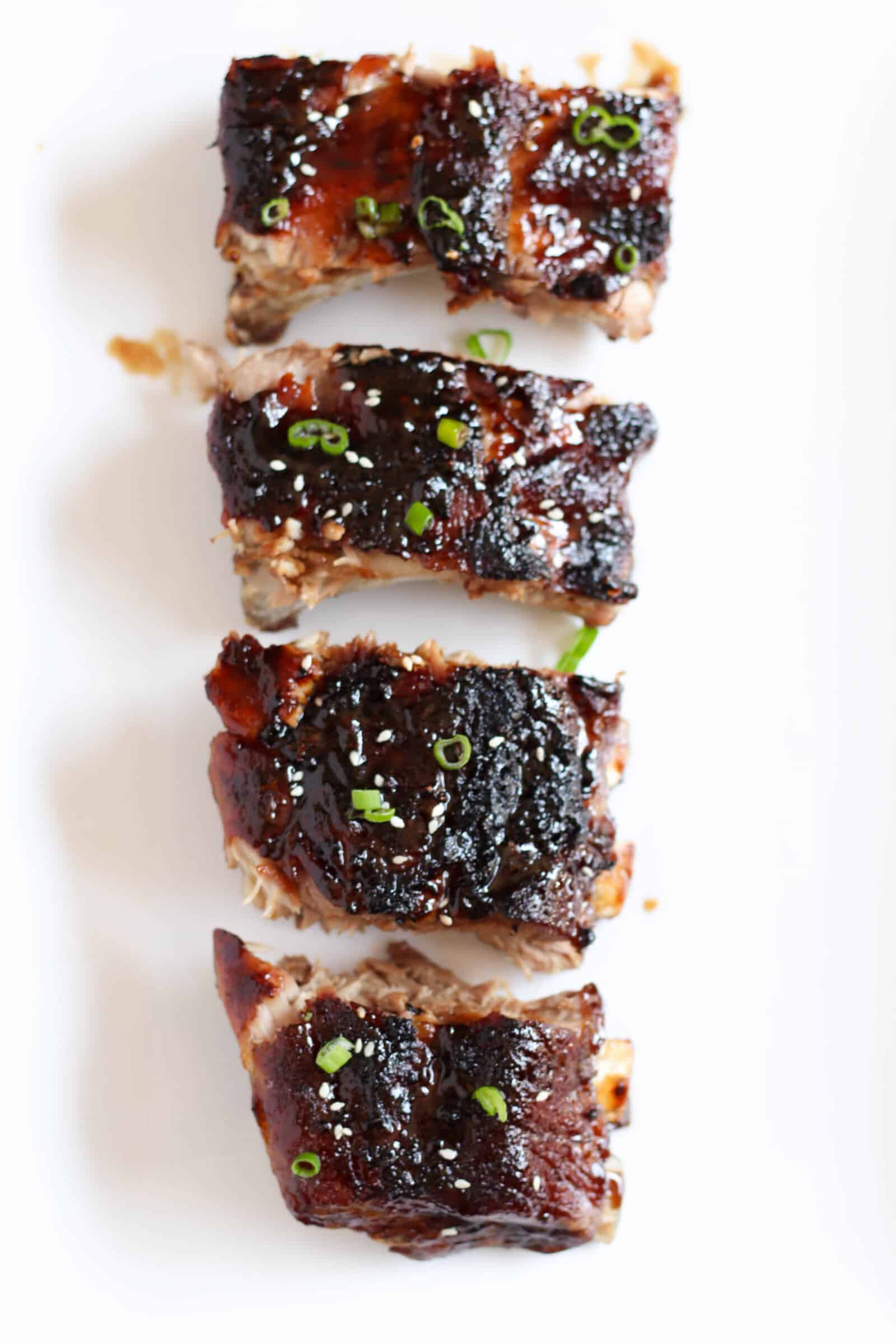 How to make Sticky Asian Ribs in the oven:
The best way to cook ribs in the oven is to cook them for a low temperature, slowly. Here's how these ribs are made:
Preheat oven to 275 degrees.
Remove the membrane from the ribs (totally optional, but I prefer ribs with the membrane removed). Peel the thin, translucent layer off the back of the ribs (the side with no meat). It should come off rather easily. Then rinse the ribs under cold water and pat dry.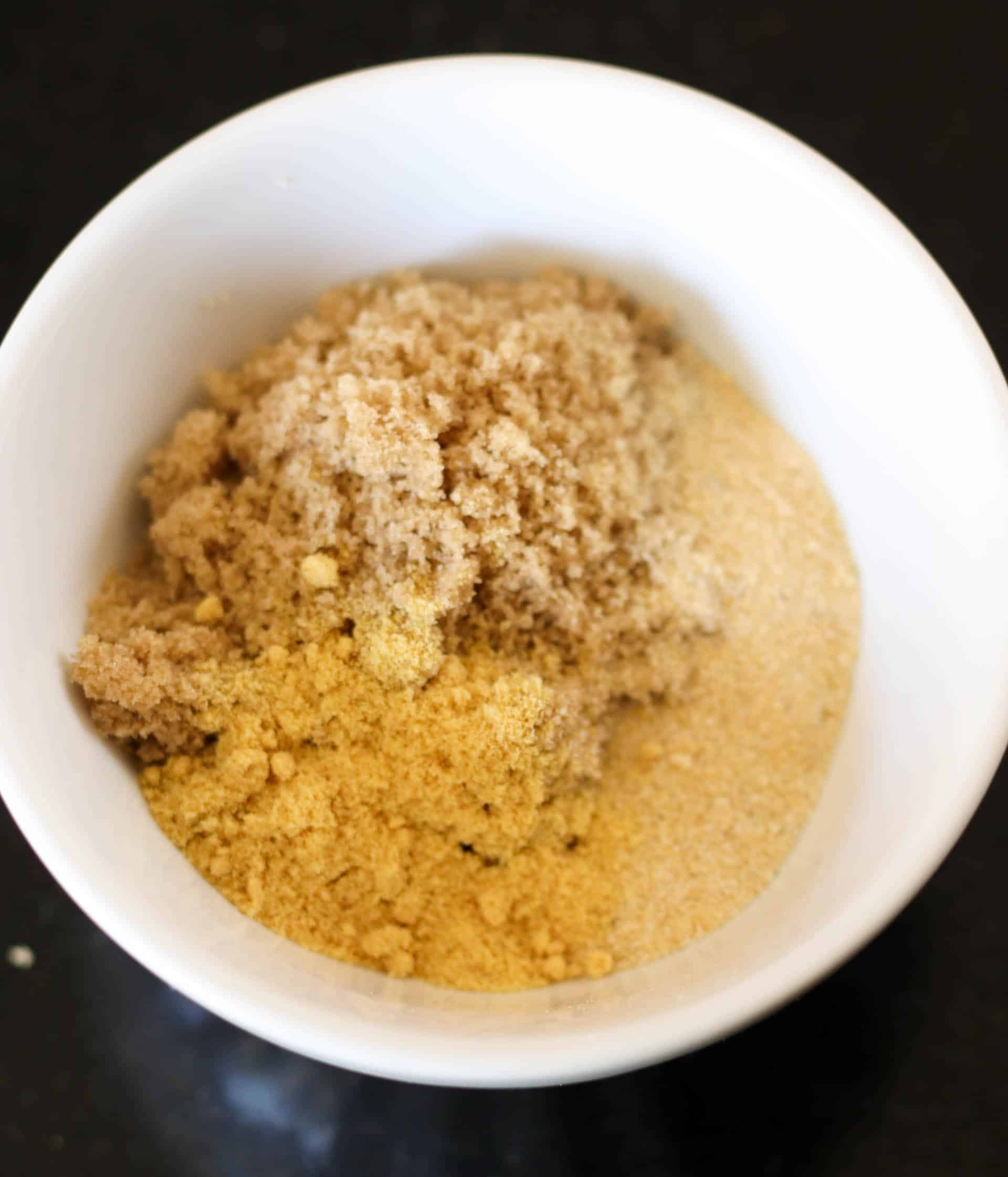 In a small bowl, mix together brown sugar, dry mustard, garlic powder, onion powder, salt, and pepper to make a rub. Massage this into the ribs, paying close attention to the top where most of the meat is located.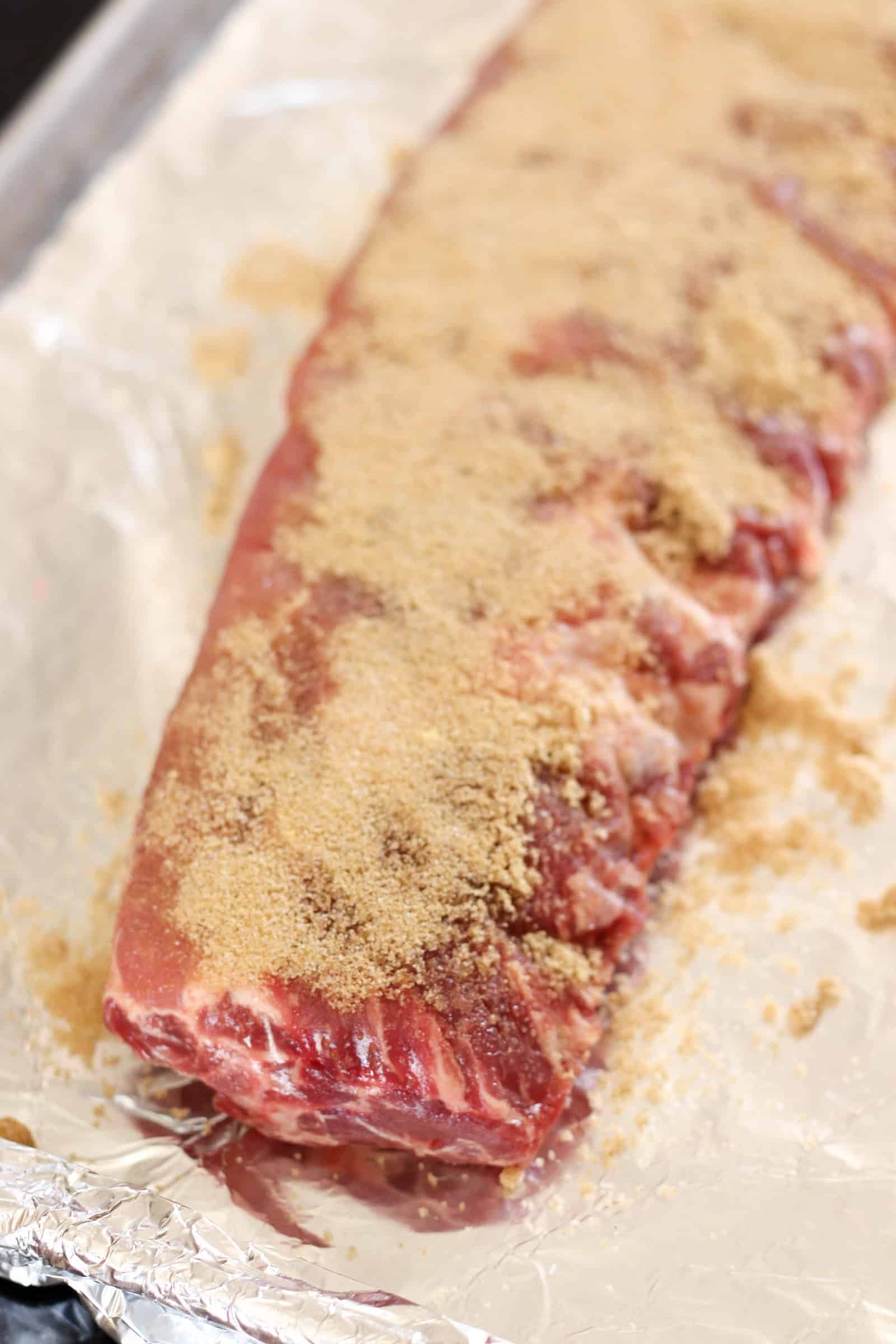 Place ribs on a foil-lined baking sheet, then cover them with another piece of foil – almost like you're sealing them to steam.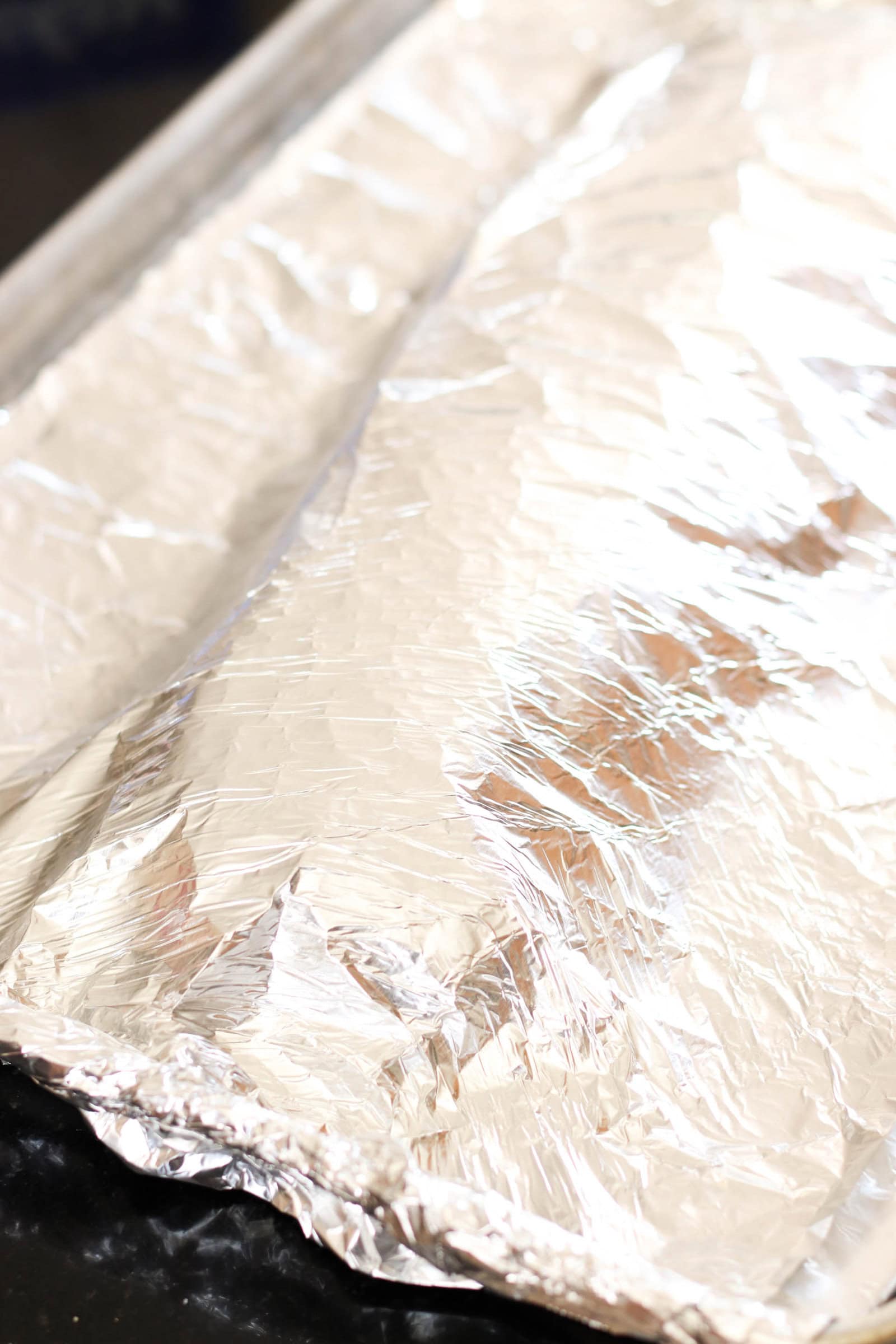 Bake ribs for 2 – 2 1/2 hours. Check them at 2 hours to see if they're done, continue cooking if they're not.
How to make the "sticky" sauce for these ribs:
During the last little bit of cooking, we make the sauce for the ribs.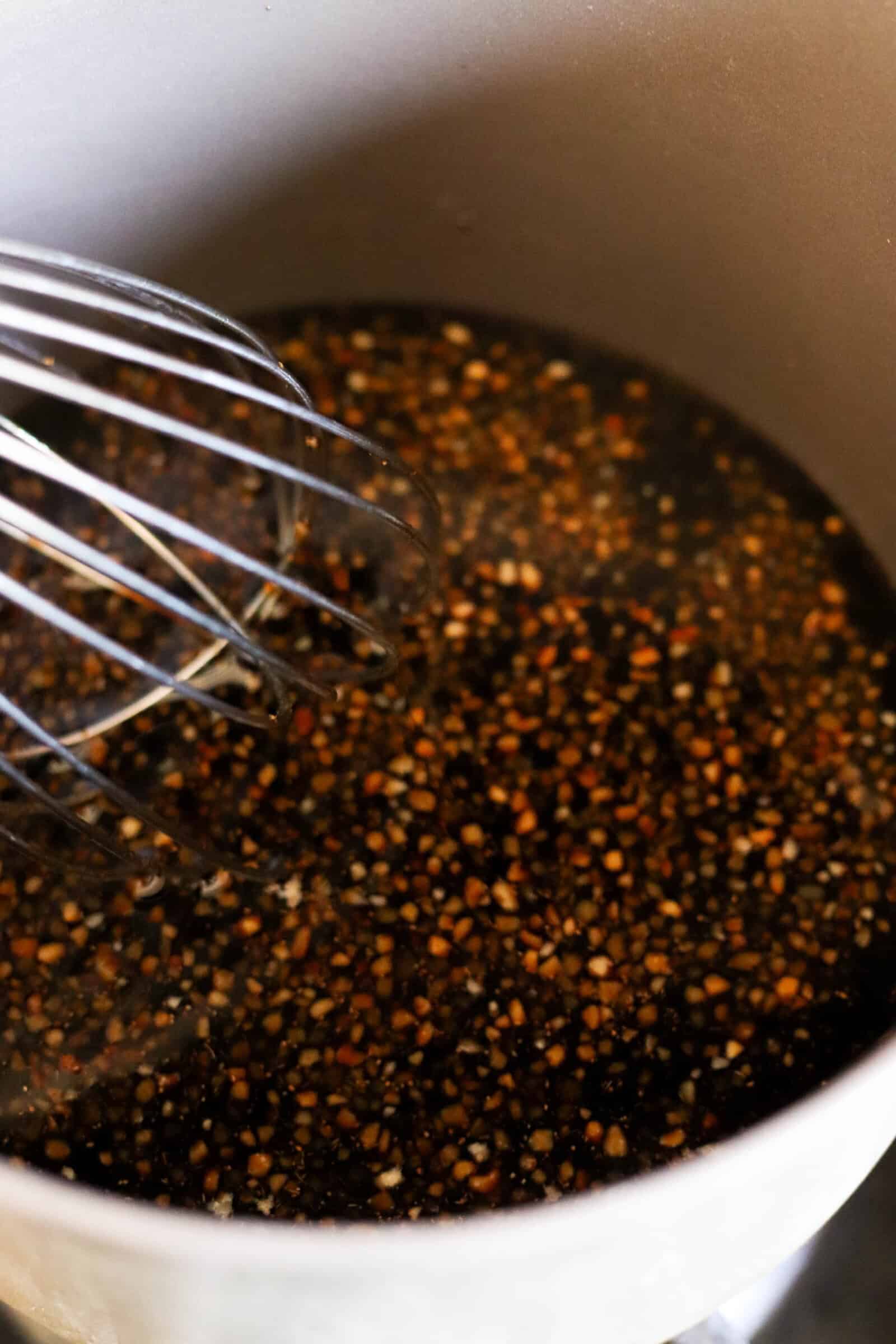 In a saucepan over medium heat, add honey, brown sugar, balsamic vinegar, soy sauce, garlic, sriracha and ginger. Bring the mixture to a boil, then turn down the heat.
In a small bowl, mix together cornstarch and water (this will help to thicken it up), then add it to the mixture and simmer for 5 minutes or until the sauce starts to thicken. It should almost be the consistency of barbecue sauce.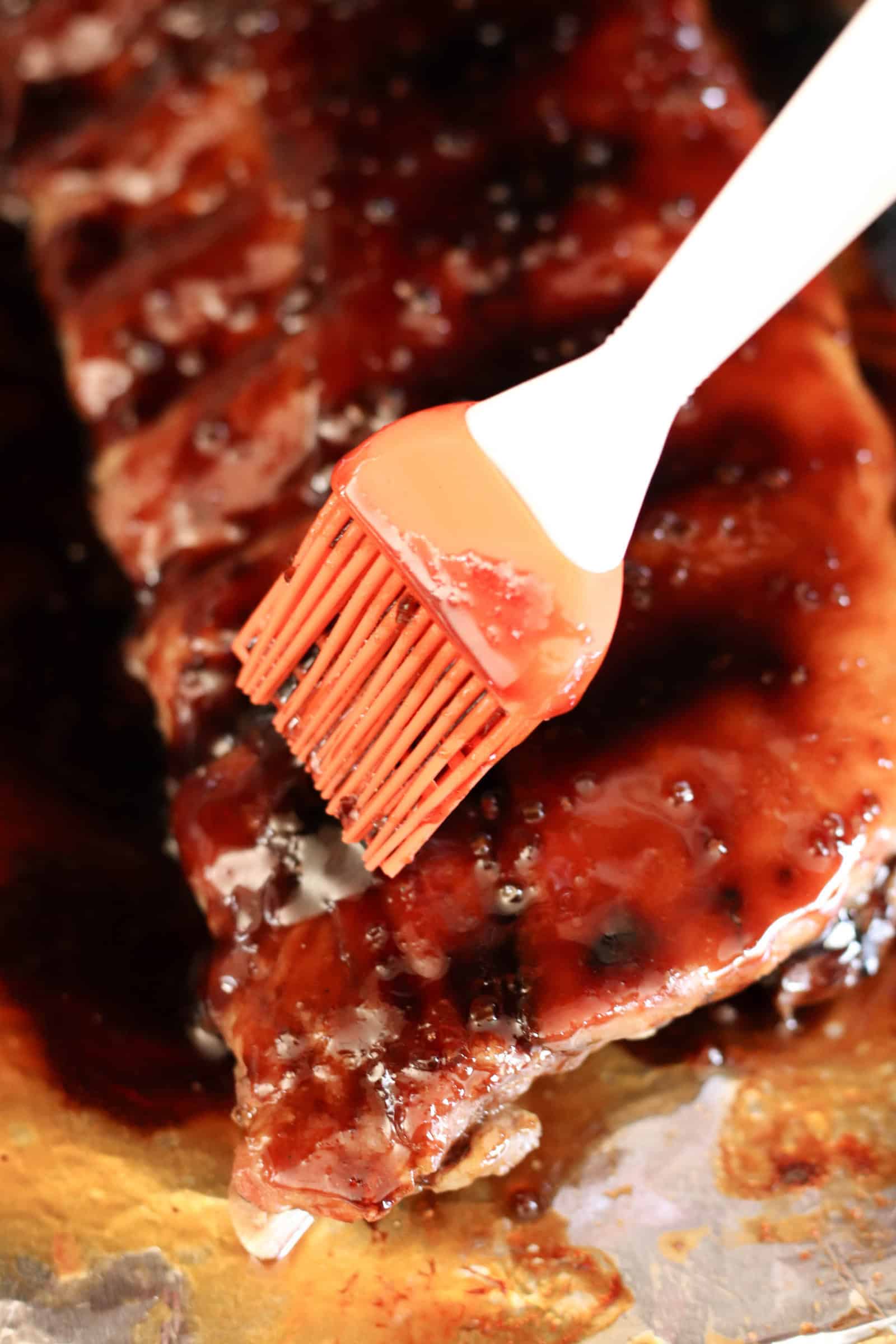 Remove your ribs from the oven and turn the temperature to broil. Brush ribs generously with sauce, then broil for 2-4 minutes (be sure to watch them closely so they don't burn!).
If you want to grill them to finish them off, you are totally welcome to – it will take about 10-15 minutes on the grill for the sauce to caramelize.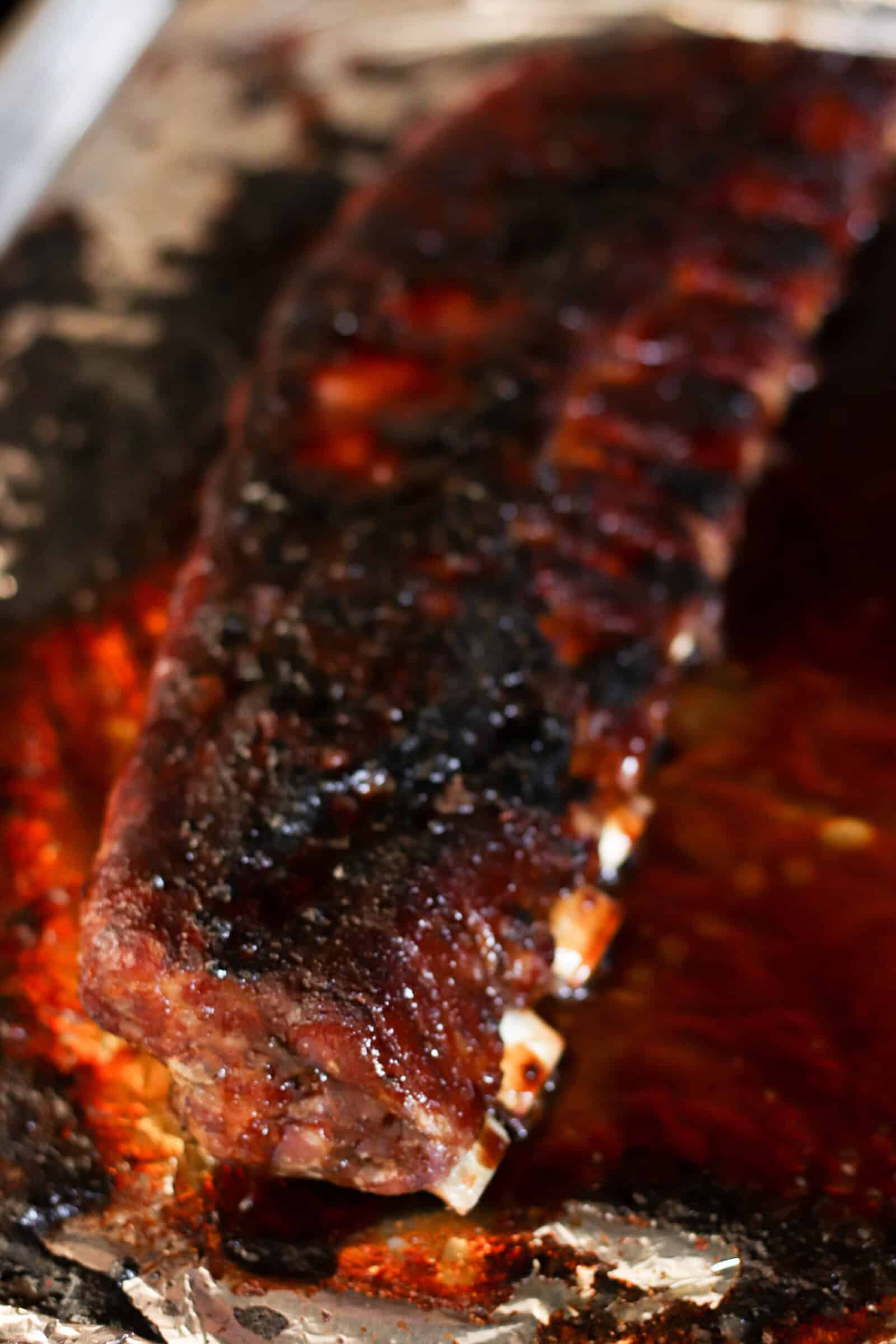 We love our ribs topped with sesame seeds and sliced green onions.
What to serve with these Sticky Asian ribs:
The good news about ribs is that they can go with pretty much anything. We love to serve them with our Instant Pot Baked Beans, this broiled asparagus, or mashed potatoes.