This traditional way of smoking ribs tastes like it came straight from the local BBQ joint. These BBQ ribs are slow smoked, with a rub and then glazed in a simple homemade BBQ sauce. Smoked BBQ ribs that turn out perfect every time.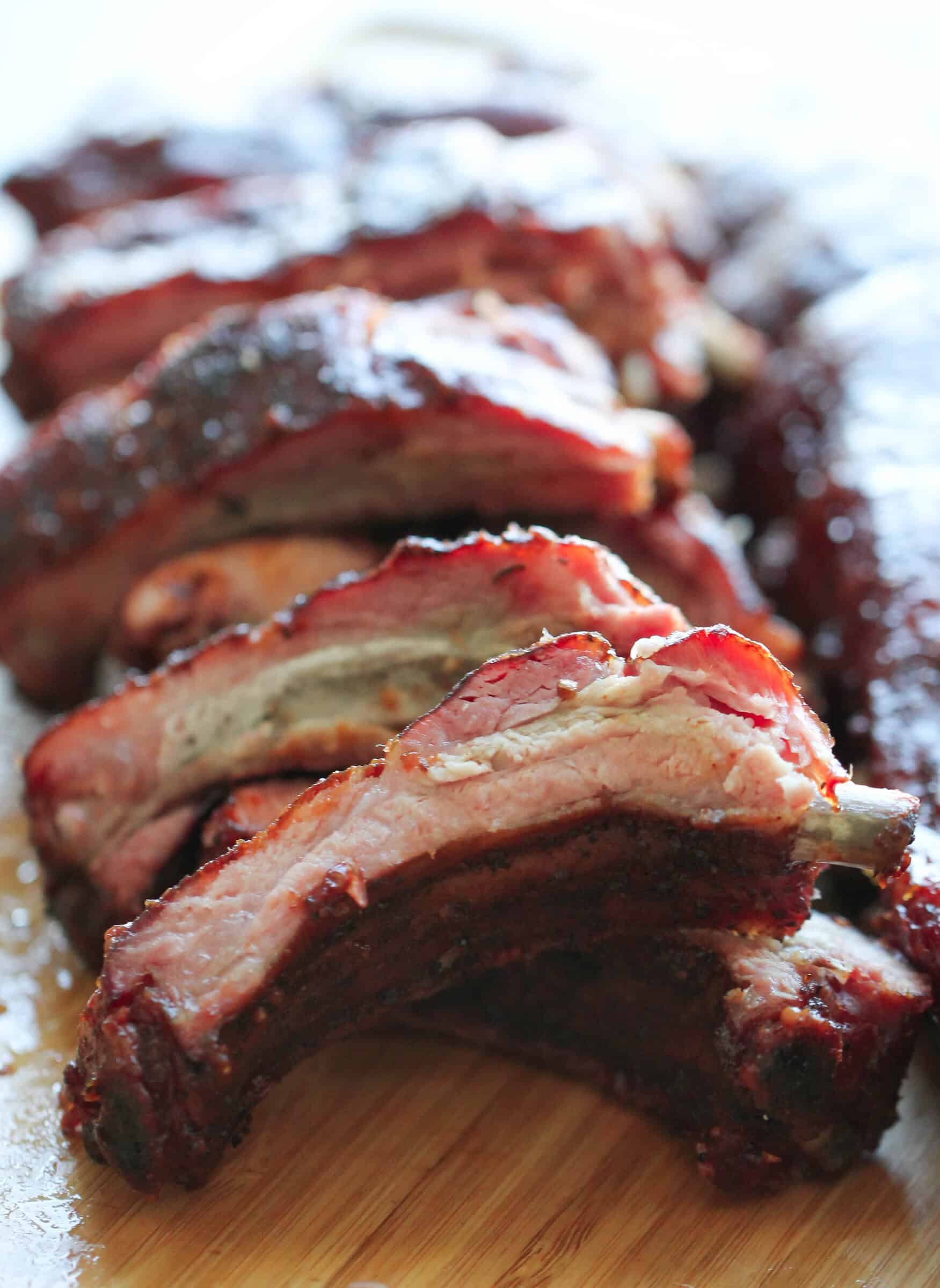 *This post is sponsored by Camp Chef, but all opinions are my own.*
I love baby back ribs, but the thought of grilling them myself is pretty intimidating. I surprised my husband with a Camp Chef Woodwind Pellet Grill for Father's Day and this was the first recipe that we made on the smoker – and they turned out perfect!
The 3-2-1 Method For How To Smoke Ribs
You may have heard of the 3-2-1 method as the perfect way to smoke ribs. It basically is the amount of time you spend on each step.
The first step is 3 hours of smoking (unwrapped) on the smoker at 225 degrees.
The second step is 2 hours of cooking while wrapped in aluminum foil.
The third step is 1 hour of cooking unwrapped at a higher temperature, basted with lots of barbecue sauce.
For this recipe, we will be following the 3-2-1 method to make the perfect ribs.
Related Recipe: Looking for other Smoker Recipes?! Try our Easy Smoked Brisket!
How long to smoke a rack of ribs?
When it comes to time, every rack of ribs will be different depending on their size and weight.
A good rule of thumb is to smoke your ribs until the thickest part of the ribs reaches 160-170 degrees, which should be about 5-6 hours total.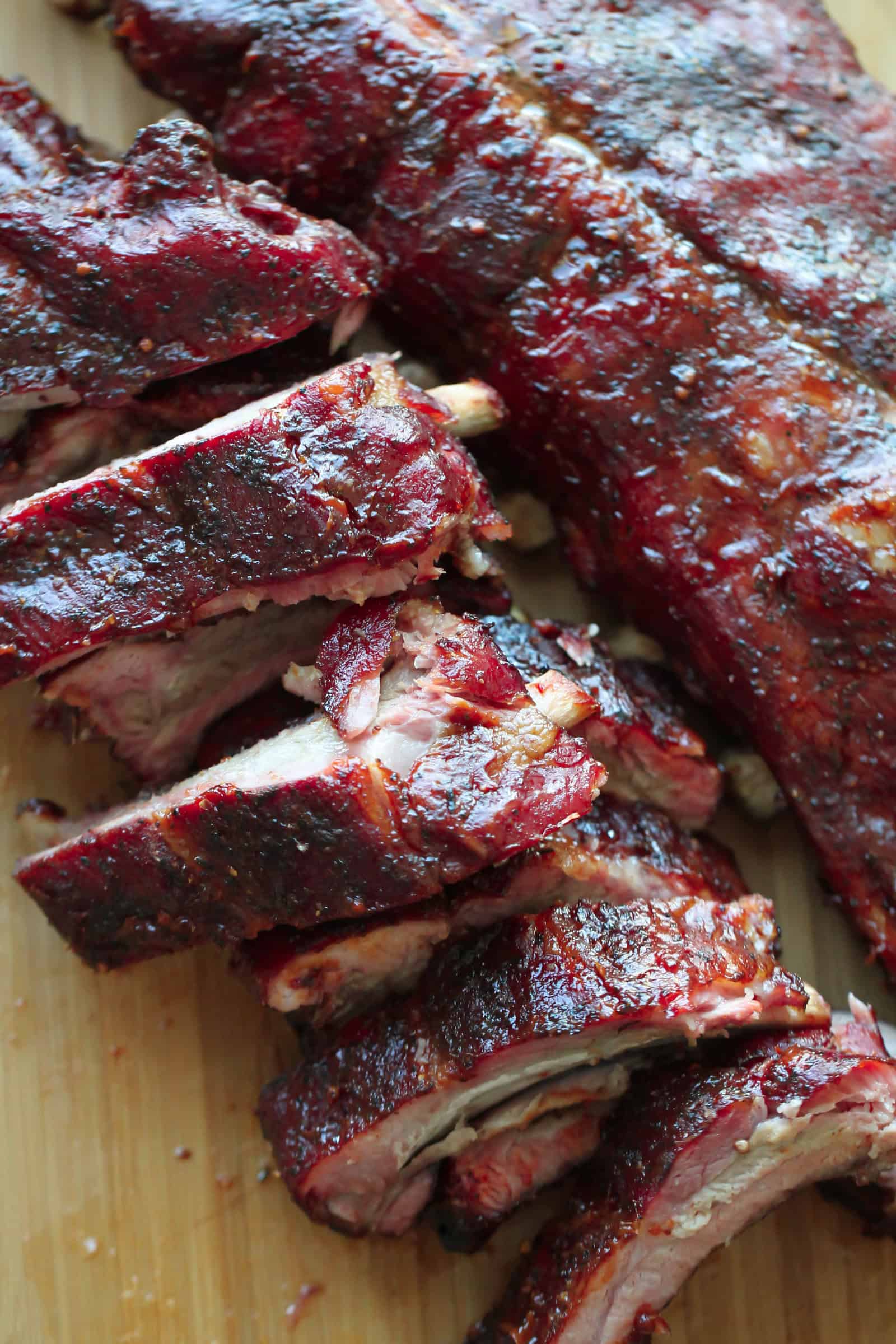 Bone side up or bone side down?
When it comes to smoking BBQ ribs, you will want to smoke them bone side down.
Smoking ribs is a long process and it can dry out the ribs. When the bones are down and the meat is up, it's easier to spritz and baste the ribs, allowing for moisture and flavor to seep through the meat.
Some will say that it does not matter if you smoke ribs bone side up or down, but I have always smoked them bone side down and have had great success.