Warm, melted cheese and a special sauce take these Ham and Cheese Sliders over the top! Perfect for a quick dinner or a tailgate party appetizer.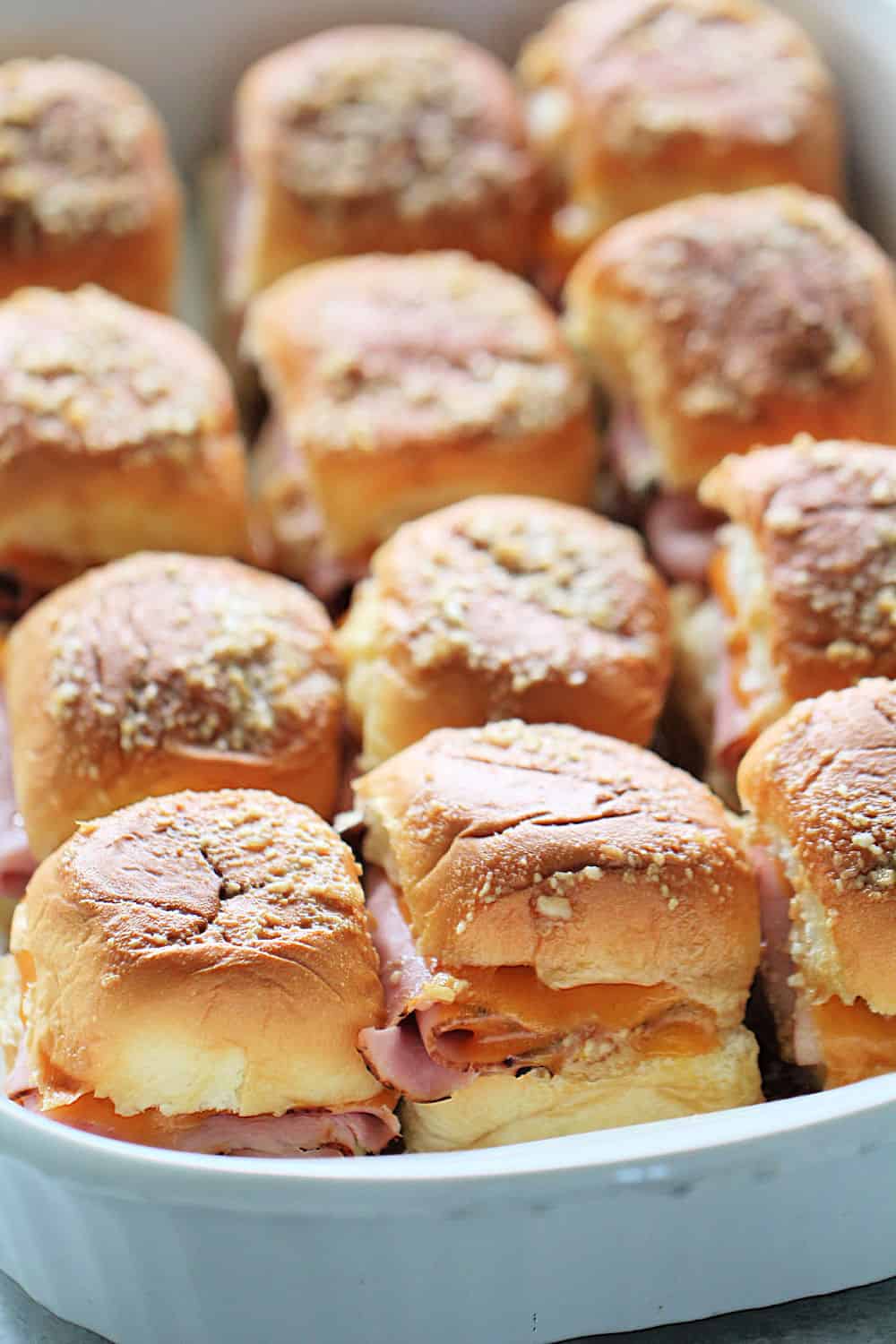 Ham and Cheese Sliders are the perfect quick dinner or yummy game day appetizer! These sandwiches are easy to throw together, they make a lot, and you can have all them cooked in no time at all.
We actually had them for dinner the other night and my family loved them!
Related Recipe: Try our Game Day Totchos (Tater Tot Nachos) everyone will love!
Ingredients you'll need for these Ham and Cheese Sliders:
12 Hawaiian Rolls
1(16 ounce) package sliced ham
12 slices medium cheddar cheese
1 (8 ounce) package Philadelphia Chive and Onion cream cheese spread
1/2 cup butter
1 Tablespoon Worcestershire sauce
1/2 Tablespoon dried minced onion
1/4 cup grated Parmesan cheese
How to make these Easy Ham and Cheese Sliders:
Heat oven to 350 degrees.
Spray a 9 x 13 inch pan with non-stick cooking spray.
Cut the rolls in half and place the roll bottoms in a 9 x 13 inch pan.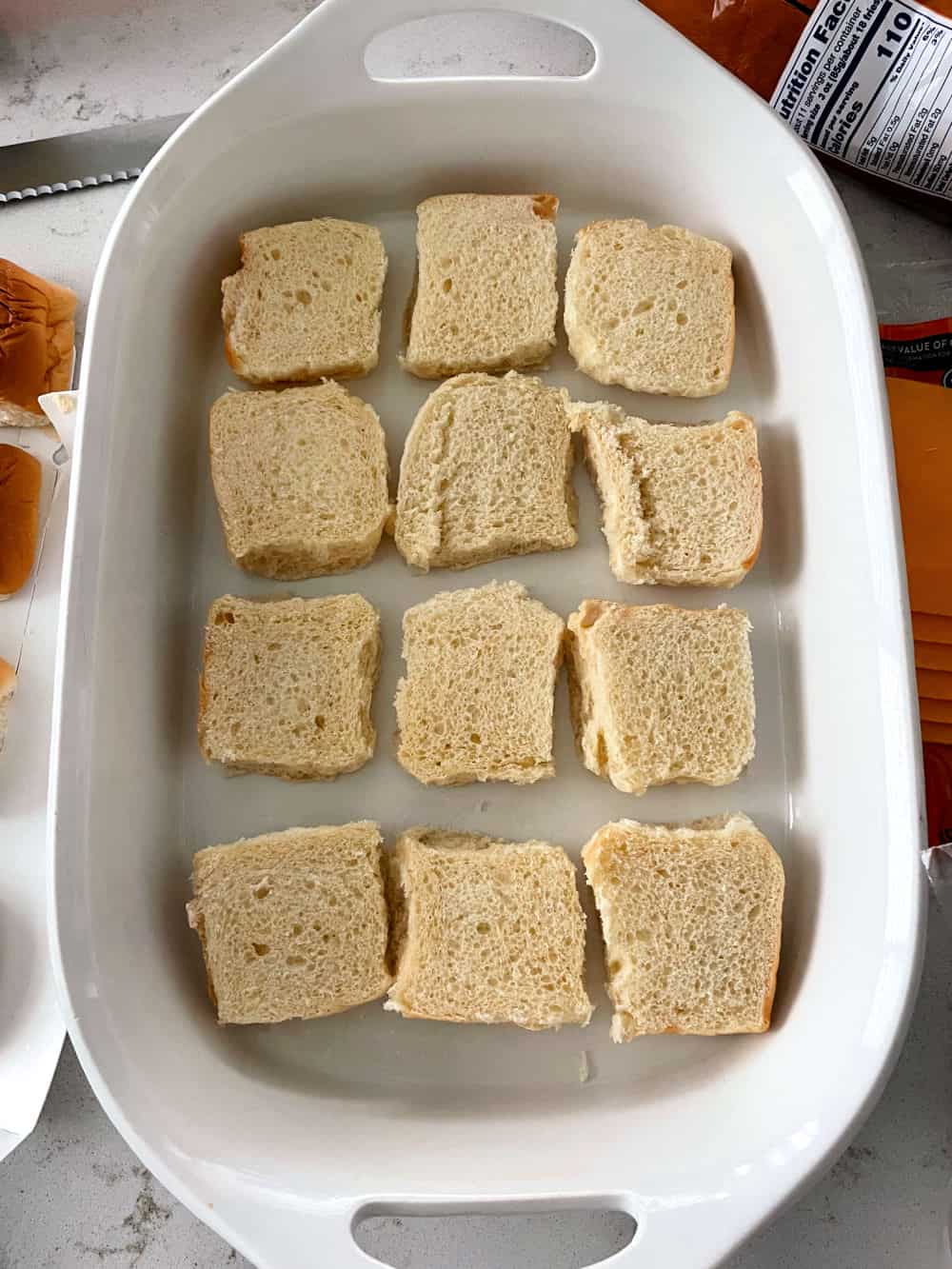 Place equal amounts of ham on each roll bottom and top each with a slice of cheese.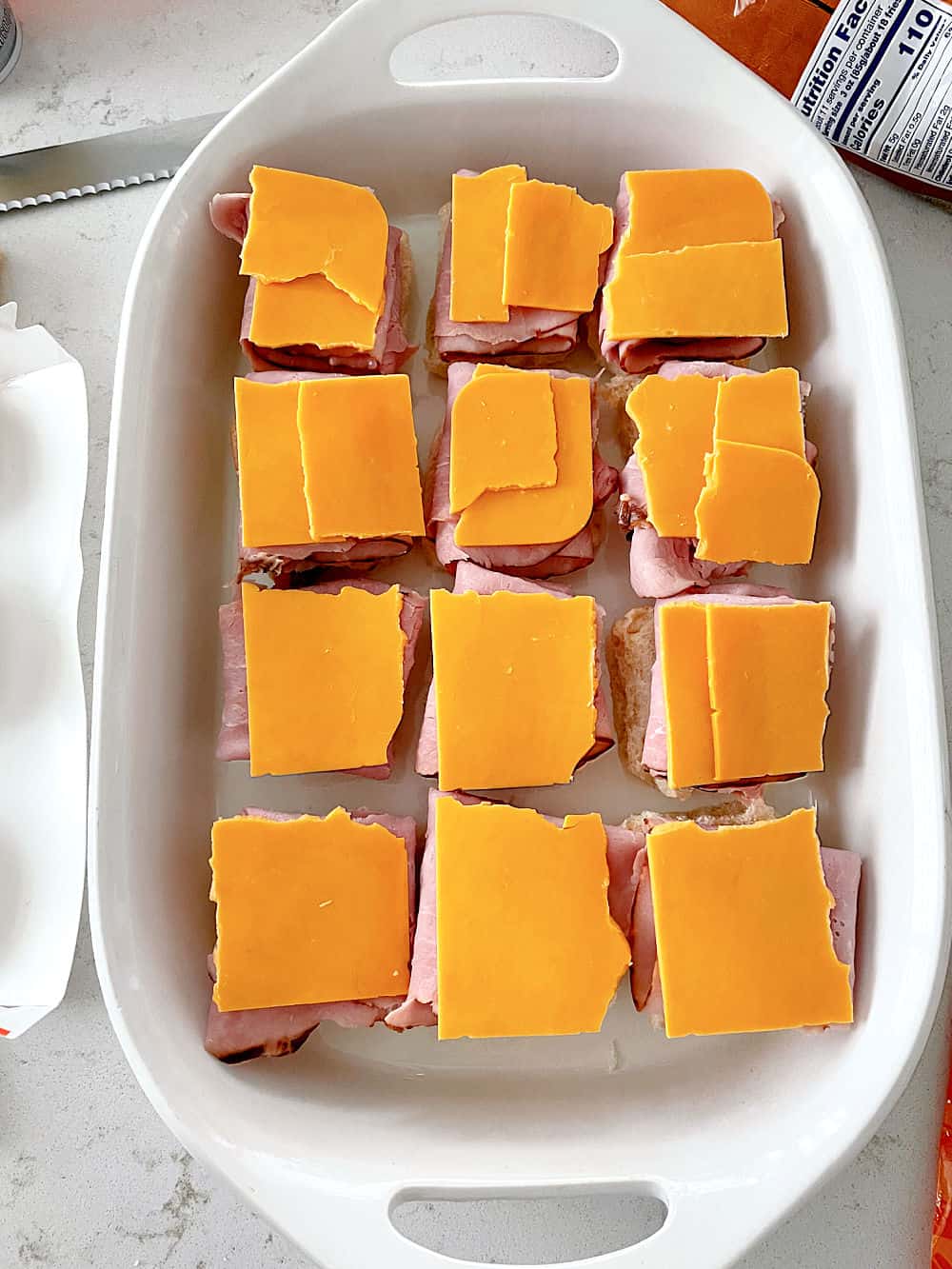 Spread a generous scoop of cream cheese on each of the roll tops and then place the tops on each bottom to make a complete sandwich.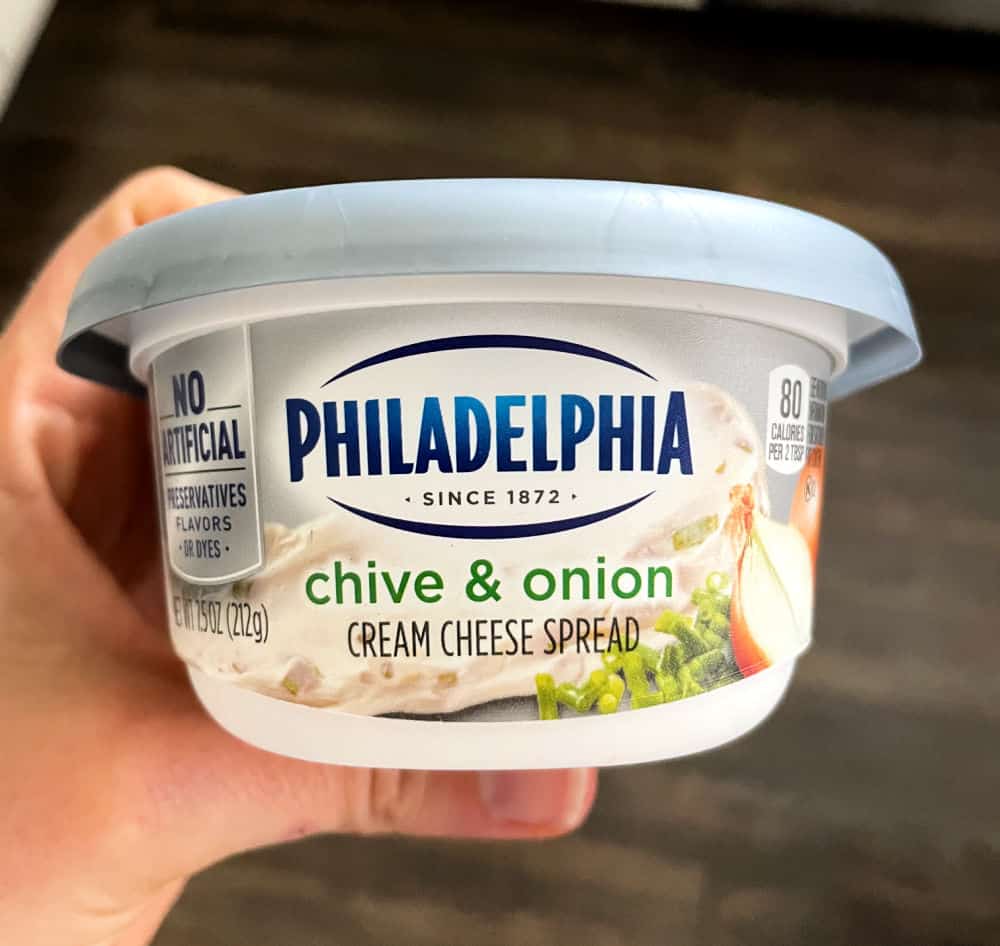 If you can't find the Chive and Onion cream cheese spread, you can use regular cream cheese or whipped cream cheese instead.
In a separate bowl melt the butter and add the Worcestershire sauce, onion, and Parmesan cheese.
Pour over your sandwiches and let sit for about 20 minutes.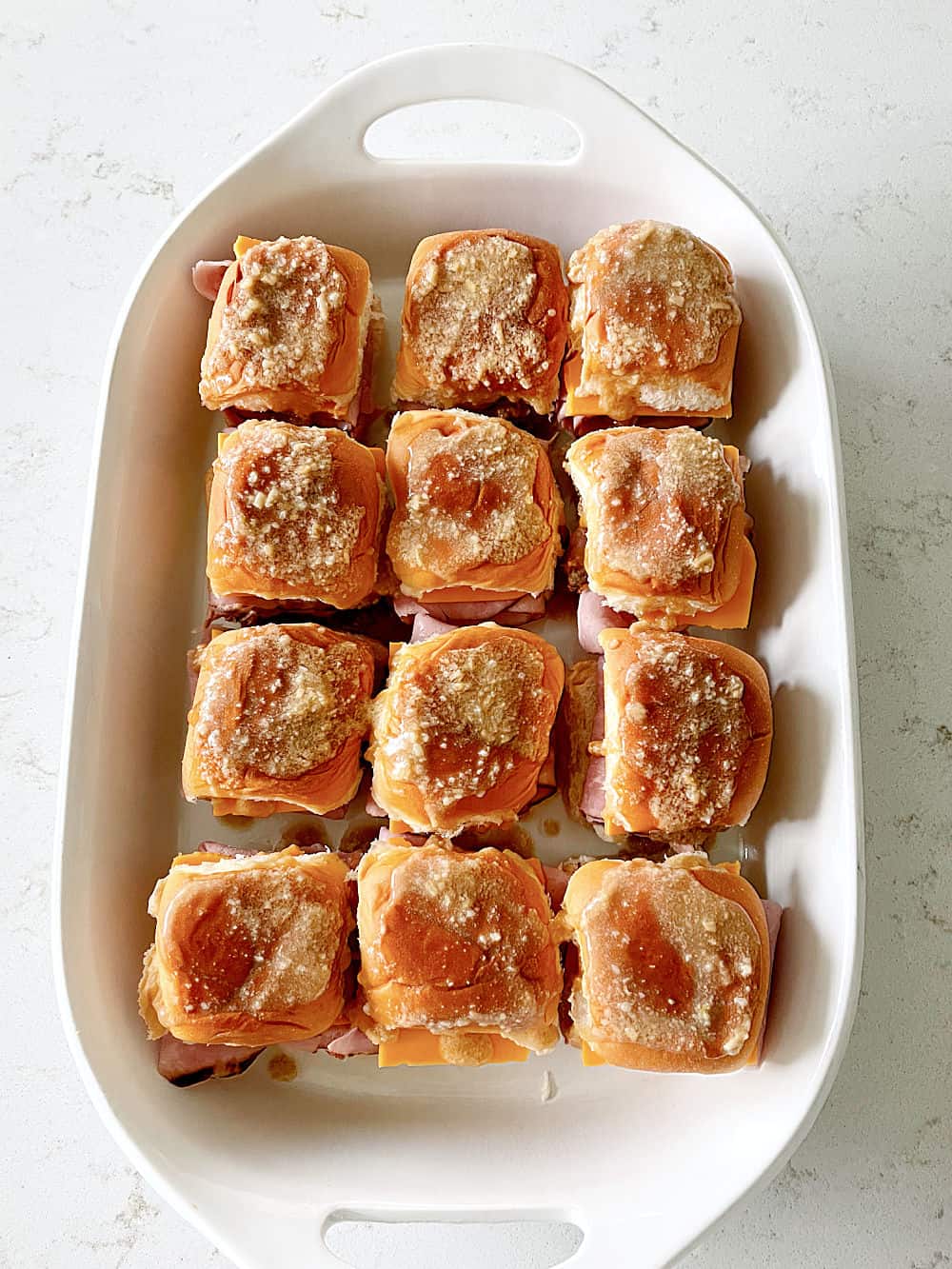 Cover the baking pan with foil and bake for 20 minutes or until heated through.