Our baked cheeseburger sliders are some of the cutest and most delicious burgers I've ever seen. They are extremely fun and a versatile meal everyone will love!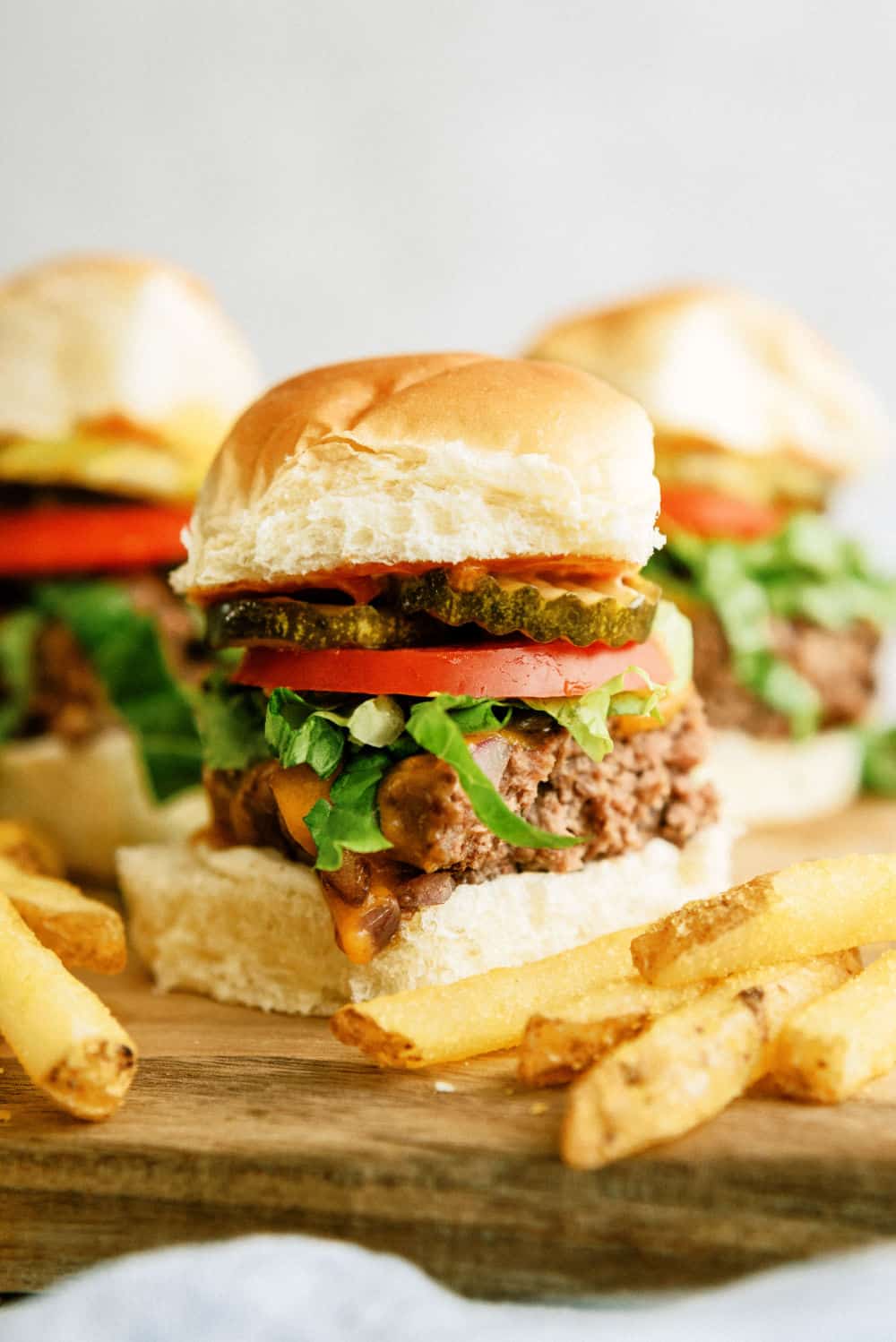 Baked cheeseburger sliders is an easy family dinner recipe that even the kids will love! My kids always love anything on Hawaiian rolls and this recipe is no exception!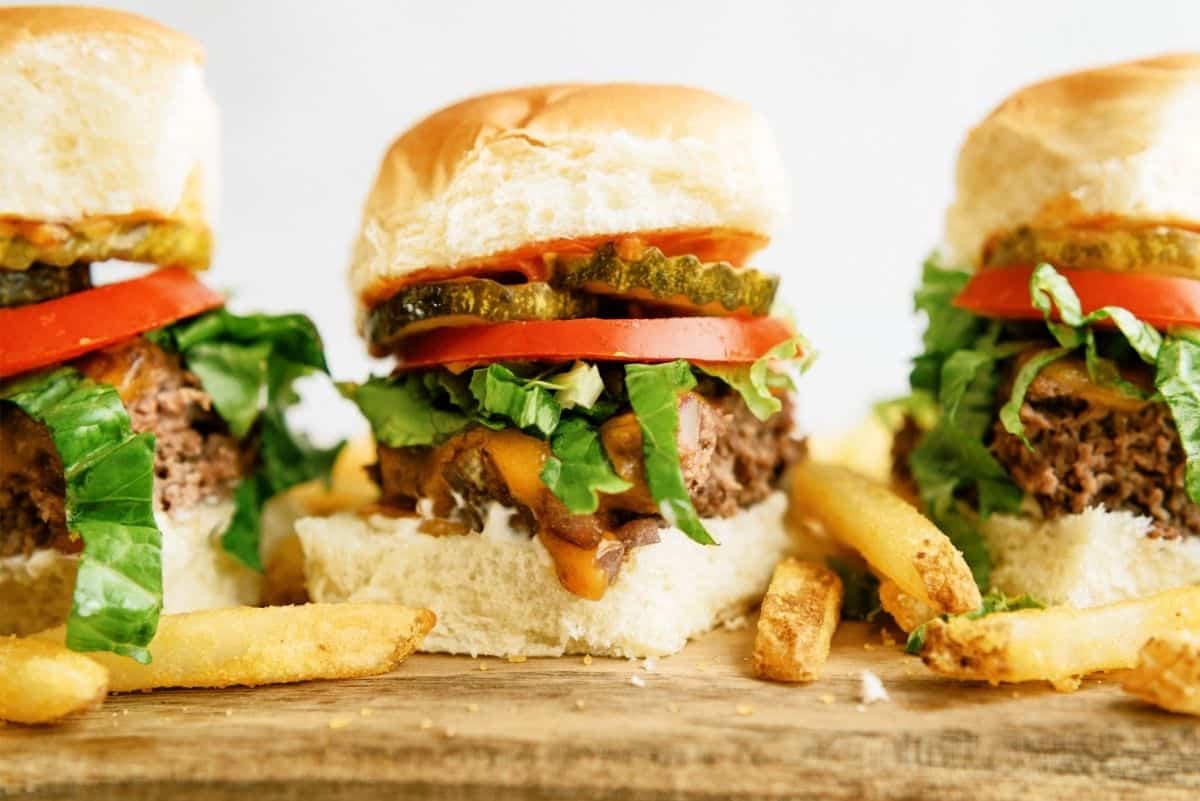 These baked cheeseburgers can be either for dinner or a fun appetizer for your next party or potluck! Plus you can make this all at once by learning how to cook sliders in the oven. You don't have to build each individual burger.
I make this as a ground beef recipe, but you can also change that to ground turkey or ground chicken if that better suits your diet, however it will change the taste slightly.
To round out this delicious slider entre, try serving our Instant Pot Green Beans, Berry Cheesecake Fruit Salad, and you cannot forget to make our amazing Baked Seasoned Steak Fries Recipe, it's so tasty!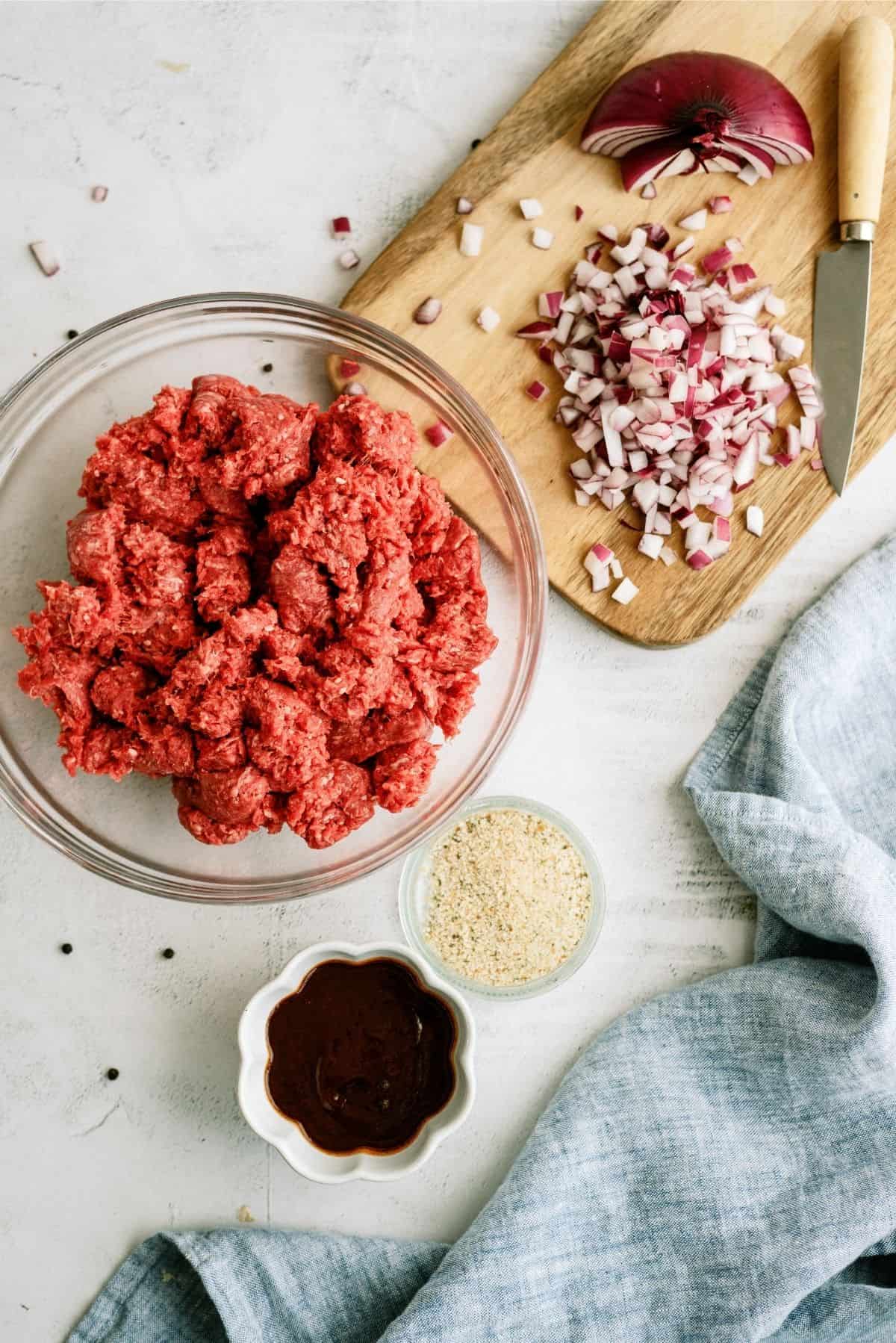 Ingredients Needed For This Baked Cheeseburger Sliders Recipe:
Ground beef
Diced onion
Barbecue sauce
Breadcrumbs
Seasoned salt
Pepper
Cheddar cheese slices
Hawaiian rolls
Dill pickle slices
Ketchup
Mustard
Tomato slices
Lettuce
How To Make This Baked Cheeseburger Sliders Recipe:
Begin by preheating the oven to 400 degrees.
Then in a large mixing bowl, combine the ground beef, diced onion, barbecue sauce, bread crumbs, seasoned salt, and pepper to taste.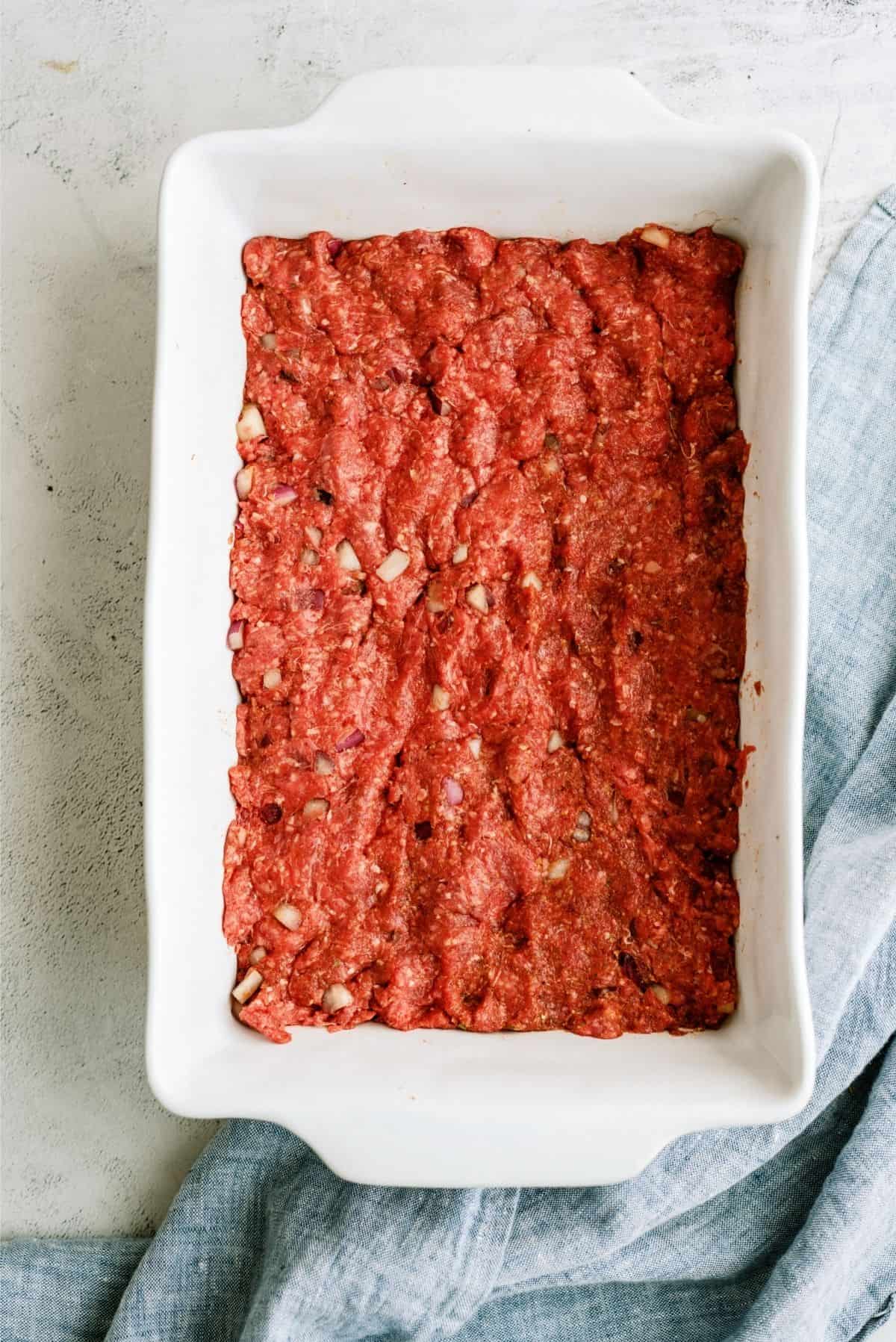 When that is all mixed together, press the beef mixture firmly into the bottom of a 9×13 inch baking dish to make one large patty. Try and get the meat as even as possible to ensure even cooking of the meat.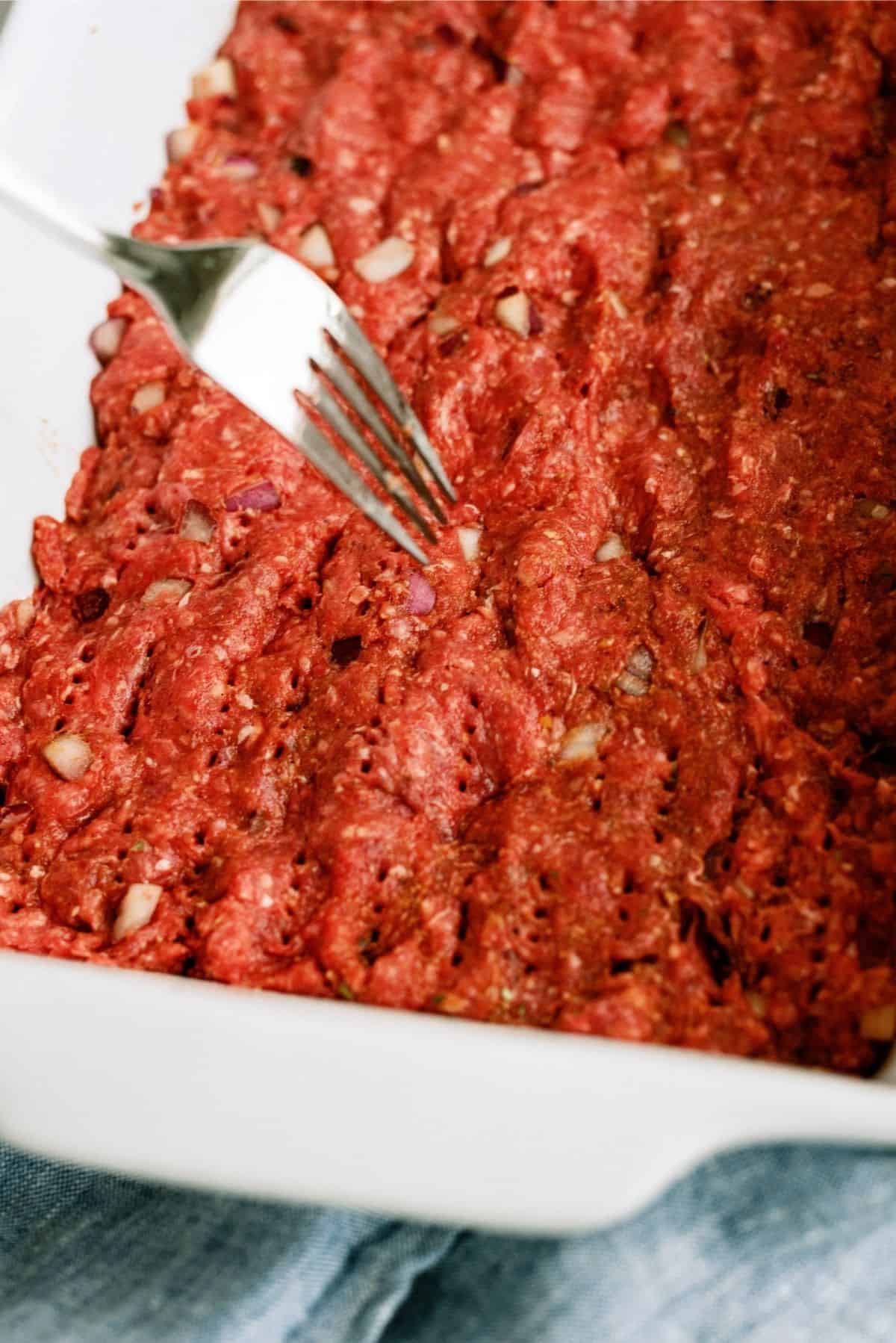 Then use the tines (pokey part) of a fork to poke holes through the meat to allow a little airflow.
Now place the 9×13 inch dish in the oven and bake it for 30 minutes or until the hamburger meat is cooked through.
After the hamburger is fully cooked you will notice that the meat will shrink away from the side of the pan and the fat from the meat will accumulate around the edges of the pan, and this is normal!
Carefully remove the pan from the oven and gently drain the liquid from the pan.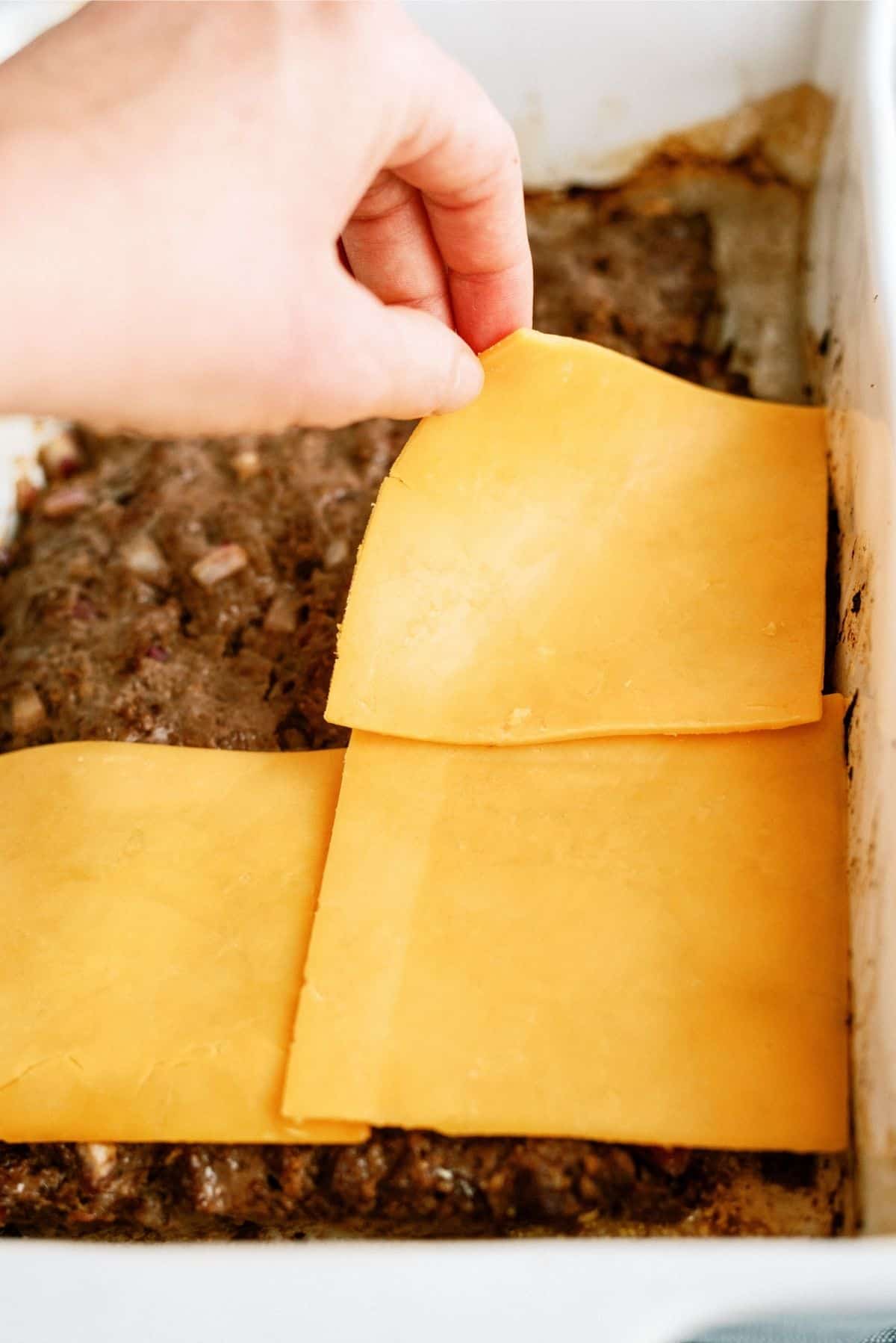 Then, place the slices of cheese in a single layer over top of the hamburger and put the pan back in the oven and allow the cheese to melt for 2-3 minutes.
After the cheese has begun to melt, pull the pan from the oven and let it rest for a couple minutes.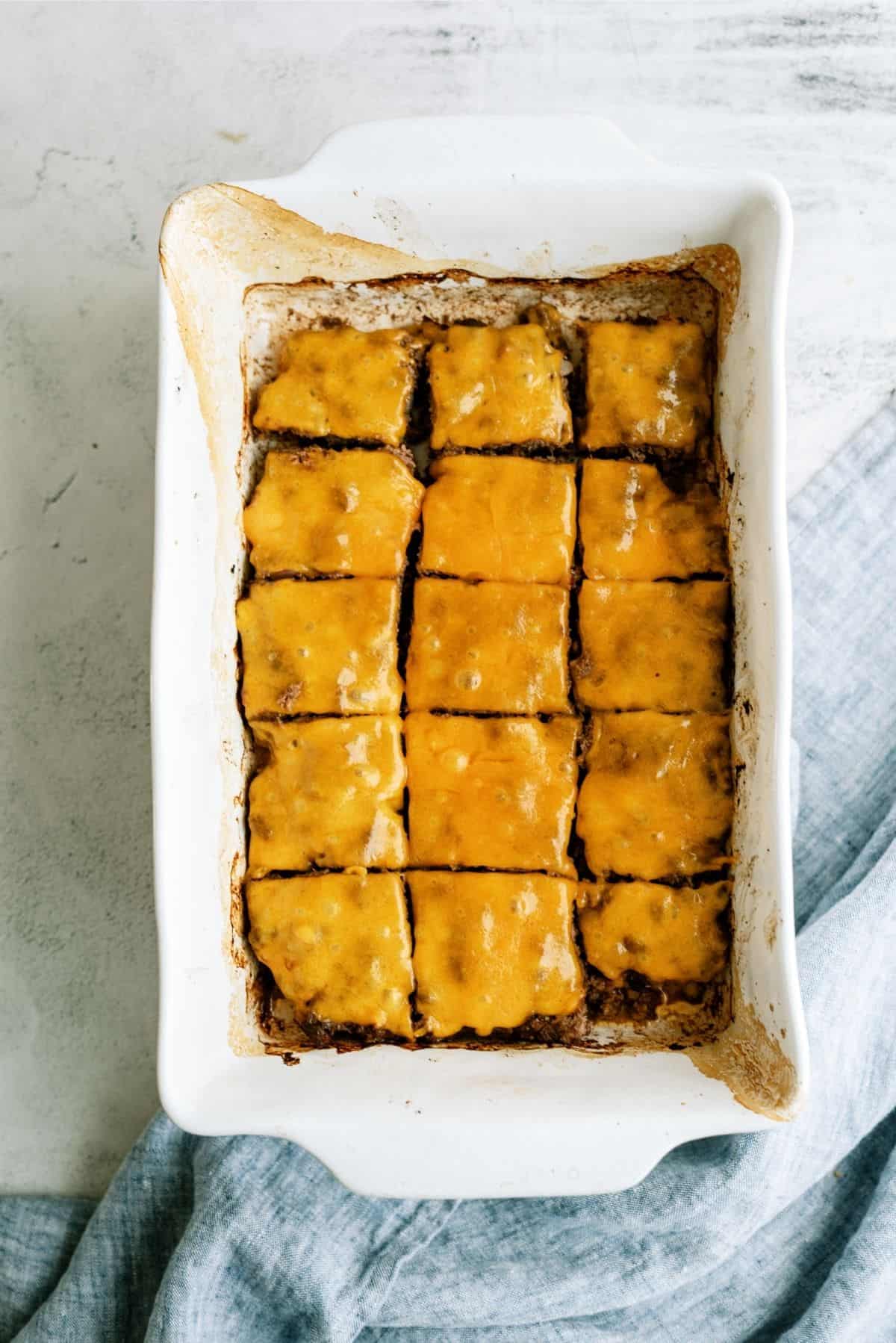 Then, begin cutting the meat into 2 inch squares (or the size of the bun you are using), making 12 mini hamburgers.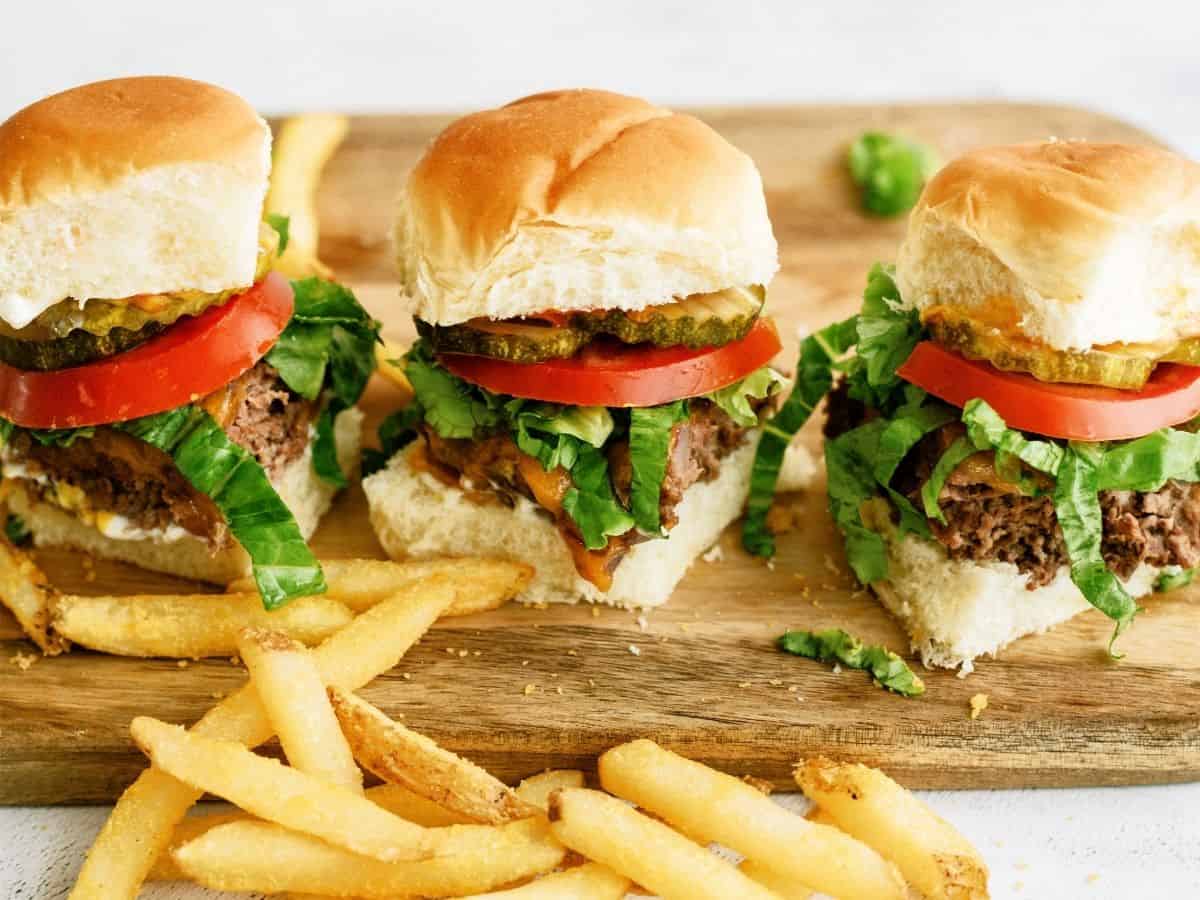 Now just place the burgers on the mini Hawaiian buns and top it with your favorite burger toppings.
To Make This Baked Cheeseburger Recipe You Will Need:
Large mixing bowl (THESE work great!)
9×13 inch pan
Knife
Spatula