These Big Mac Sliders are made with ground beef, special sauce, cheese, pickles, and onions on buttery sesame seed rolls. These easy sliders are our favorite homemade Big Mac recipe!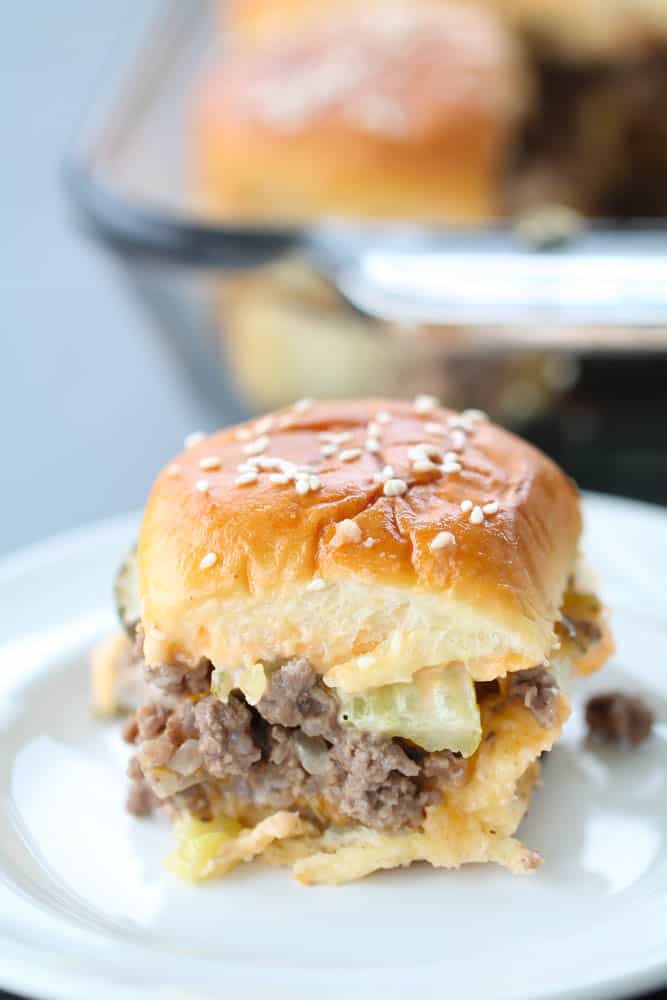 I've always loved Big Macs. I think that special Big Mac sauce is what makes them so good! I don't go to McDonald's much anymore, but every once and a while I crave a good Big Mac!
After I made our Homemade Copycat Big Macs, I thought I would try to make a fun slider version of one of our favorite burgers.
I think these Homemade Big Macs actually taste better than the real thing (and are probably a little better for you). I used our copycat Big Mac sauce on these sliders and they were so delicious!
My kids loved that they were eating "mini burgers" for dinner. We served these Big Mac Sliders with some Baked Sweet Potato Fries for an easy, delicious meal that our whole family loved.
How To Make Homemade Big Mac Sliders:
These Big Mac Sliders are easy to make and are full of flavor. The copycat Big Mac sauce on these sliders is spot on!
Preheat the oven to 350 degrees F. Spray a 9×13-inch baking dish with nonstick cooking spray.
Slice rolls horizontally (keeping them connected) and place in the bottom of prepared baking dish; set aside.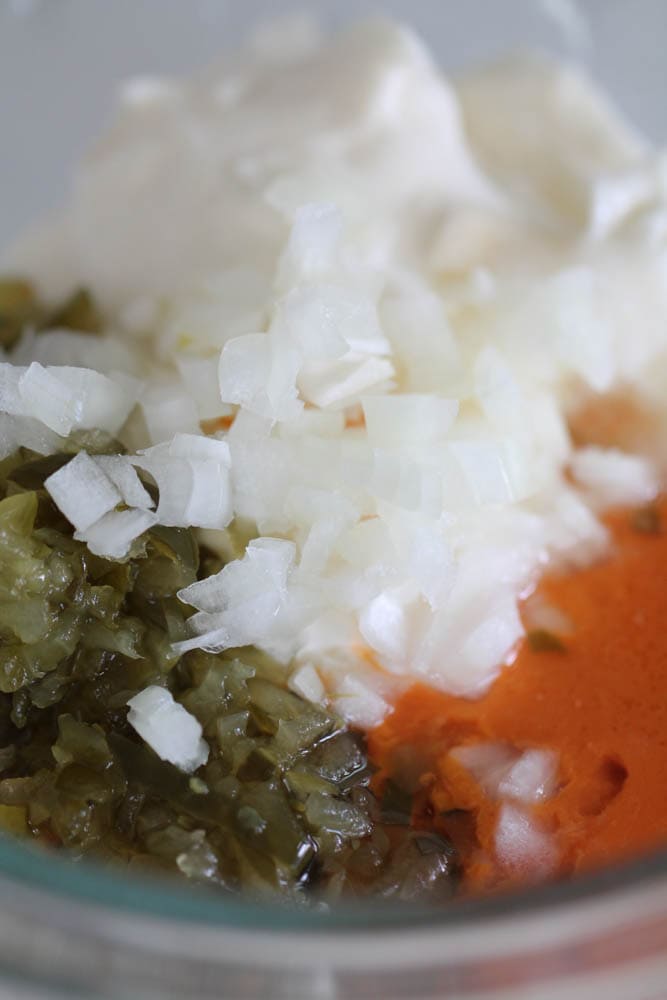 In a small mixing bowl, whisk together mayonnaise, French dressing, pickle relish, onion, vinegar, sugar and salt to make the special sauce; set aside.
In a large skillet over medium heat, add ground beef, onion, seasoned salt and pepper. Cook until onions are translucent and beef is browned. Drain excess grease and set aside.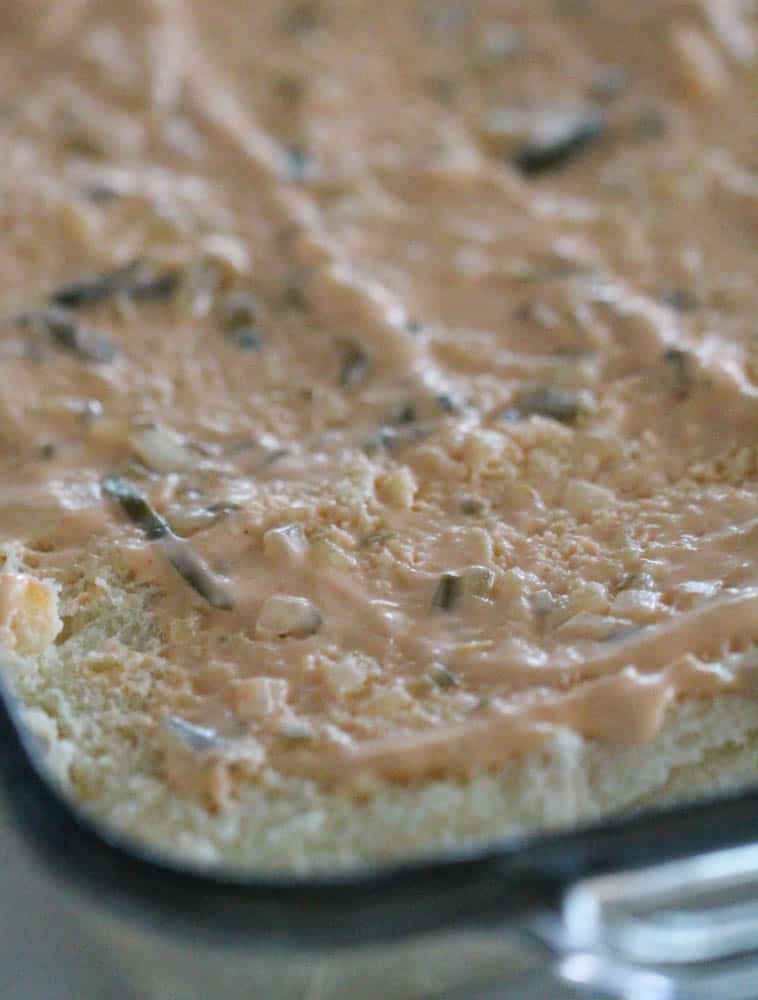 Spread half of the special sauce on bottom buns. Spread half the beef and onion mixture on top. Top with sliced cheese.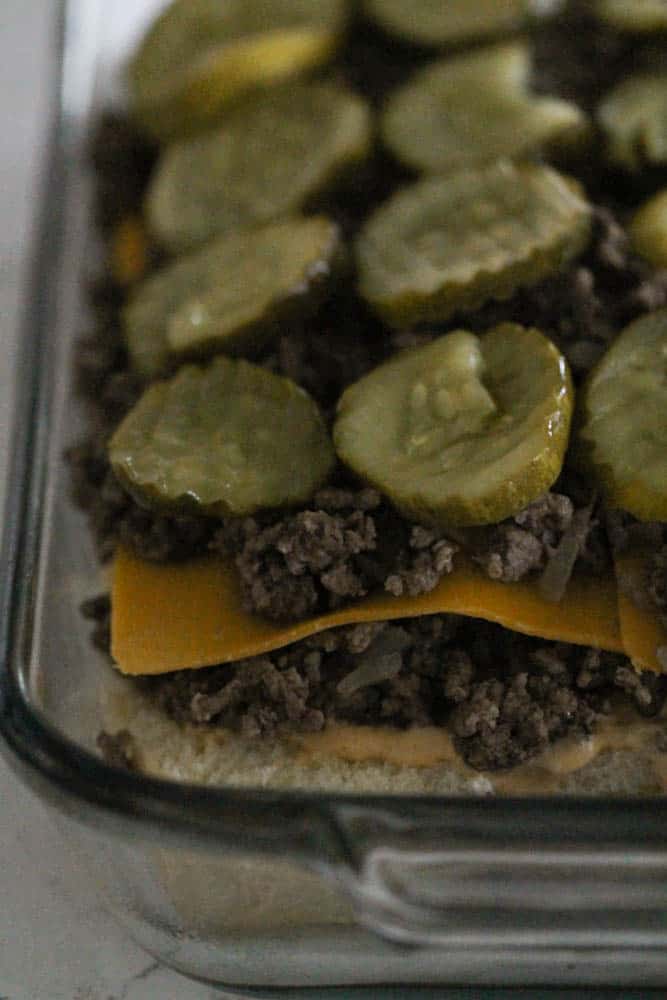 Spread remaining beef and onion mixture on top then spread pickles in an even layer on top.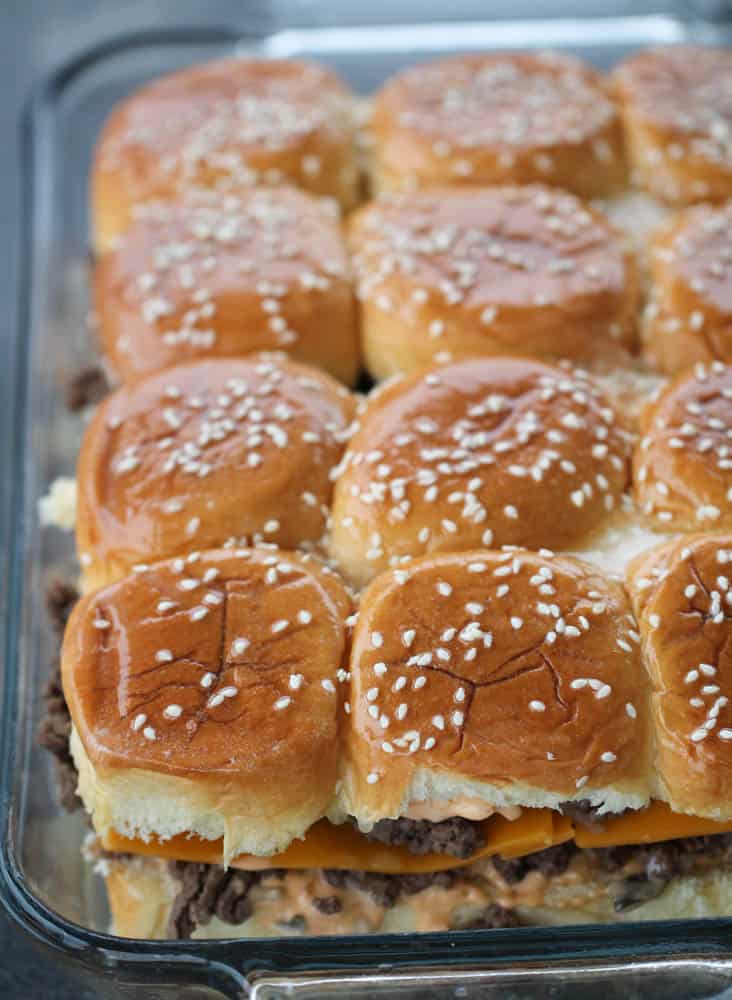 Spread remaining half of special sauce on the inside of the top half of the rolls and place on top of sliders in the pan.
Brush melted butter on top of sliders and sprinkle on sesame seeds.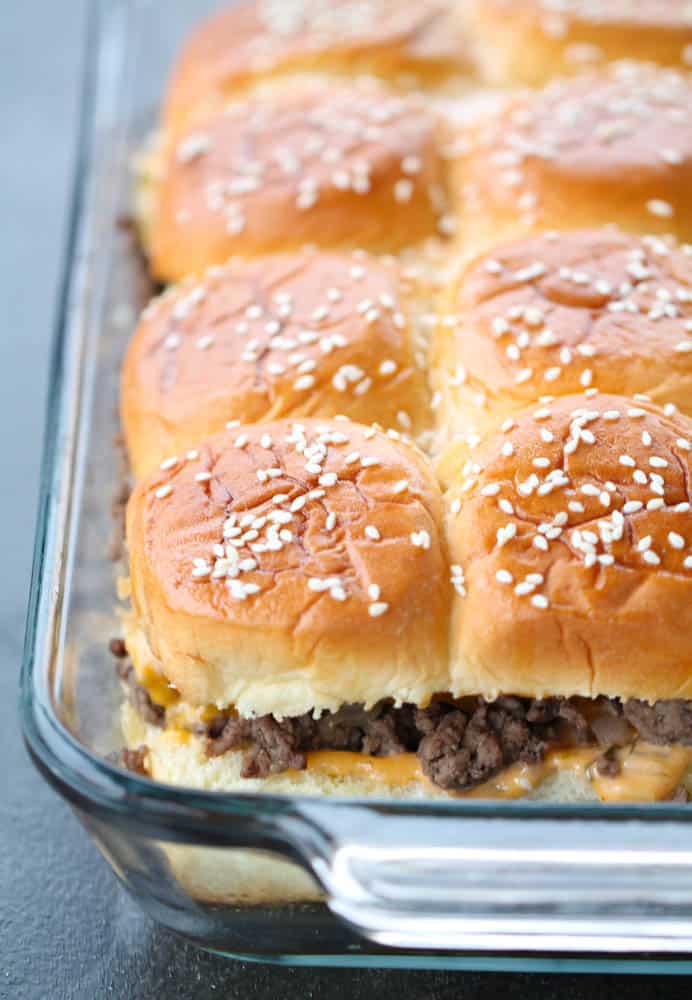 Cover with foil and bake for 20 minutes or until cheese is completely melted.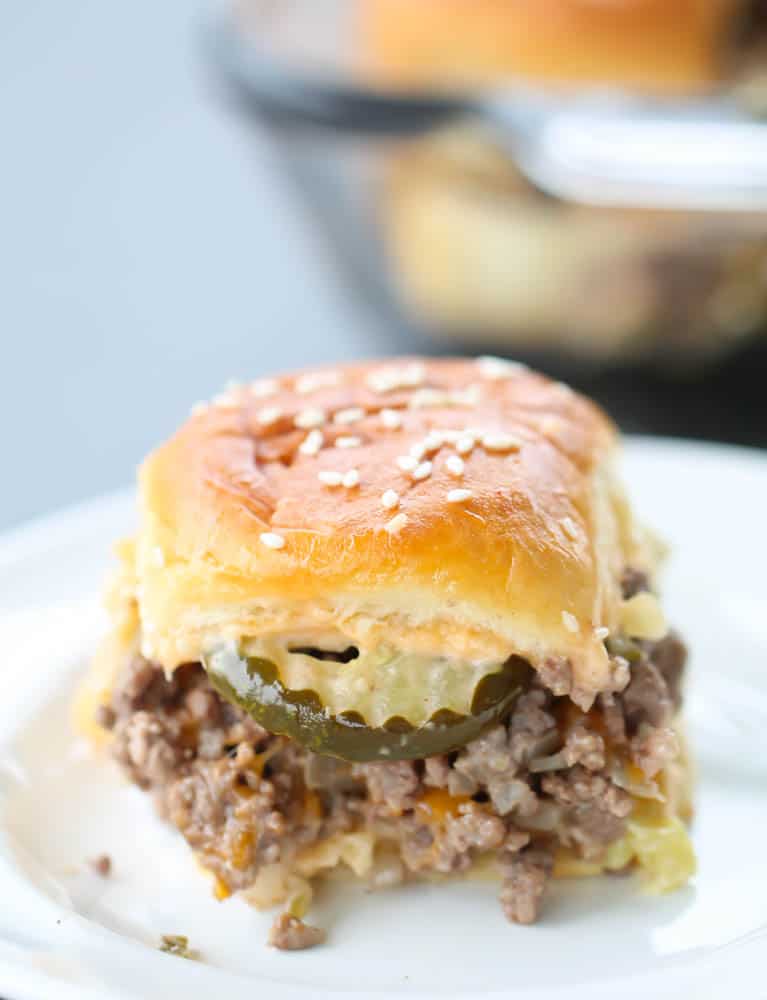 Cut into individual sliders and serve.
Actual Big Macs have shredded lettuce on them, so you can add that right before serving if you want.