If you are excited for Thanksgiving dinner to get here, this slow cooker turkey and stuffing recipe will do the trick to give you all the best flavors of that wonderful holiday meal!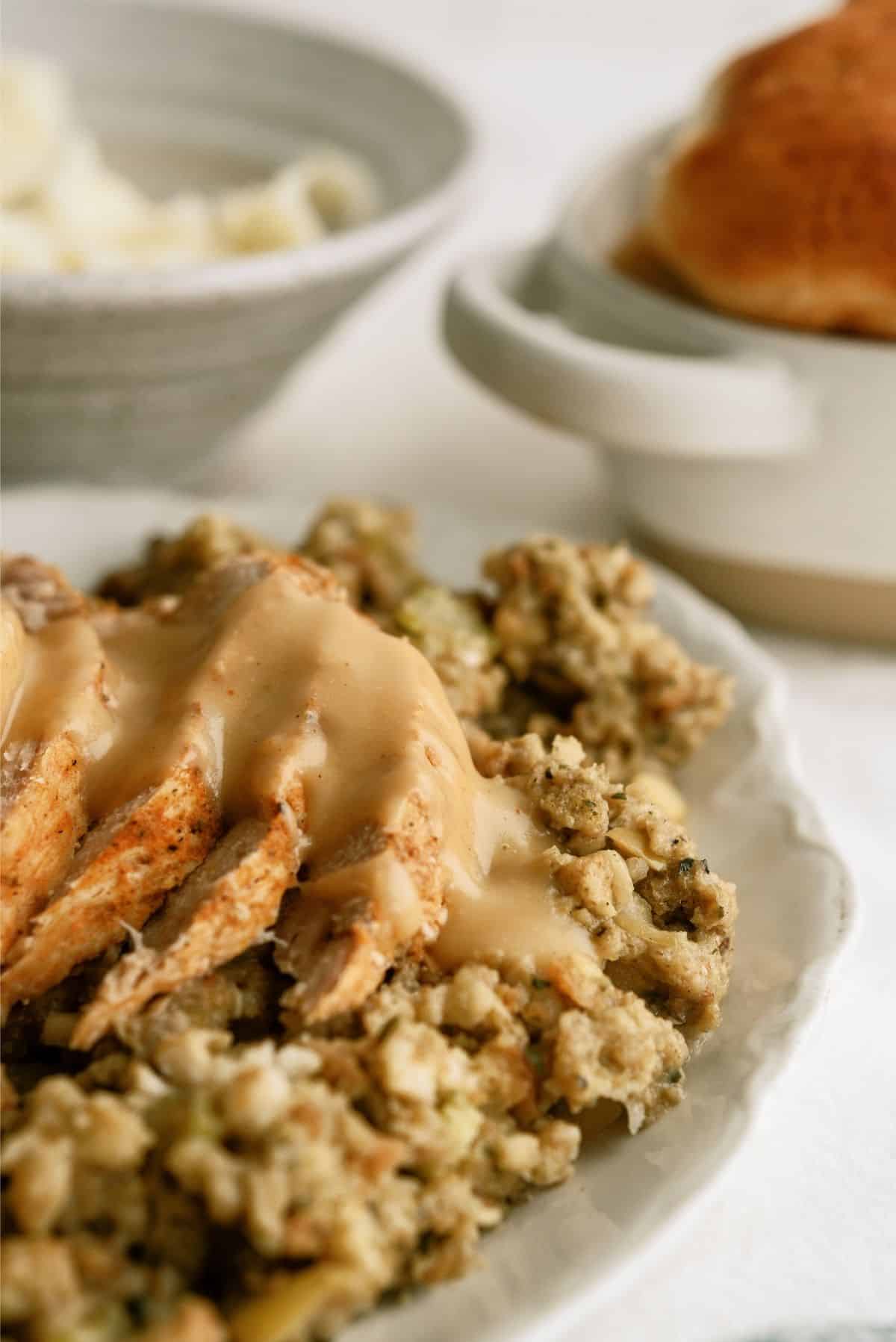 I have got to be honest, once the clock strikes Fall I begin dreaming of Thanksgiving dinner. All of the food and dessert, I am excited for it all.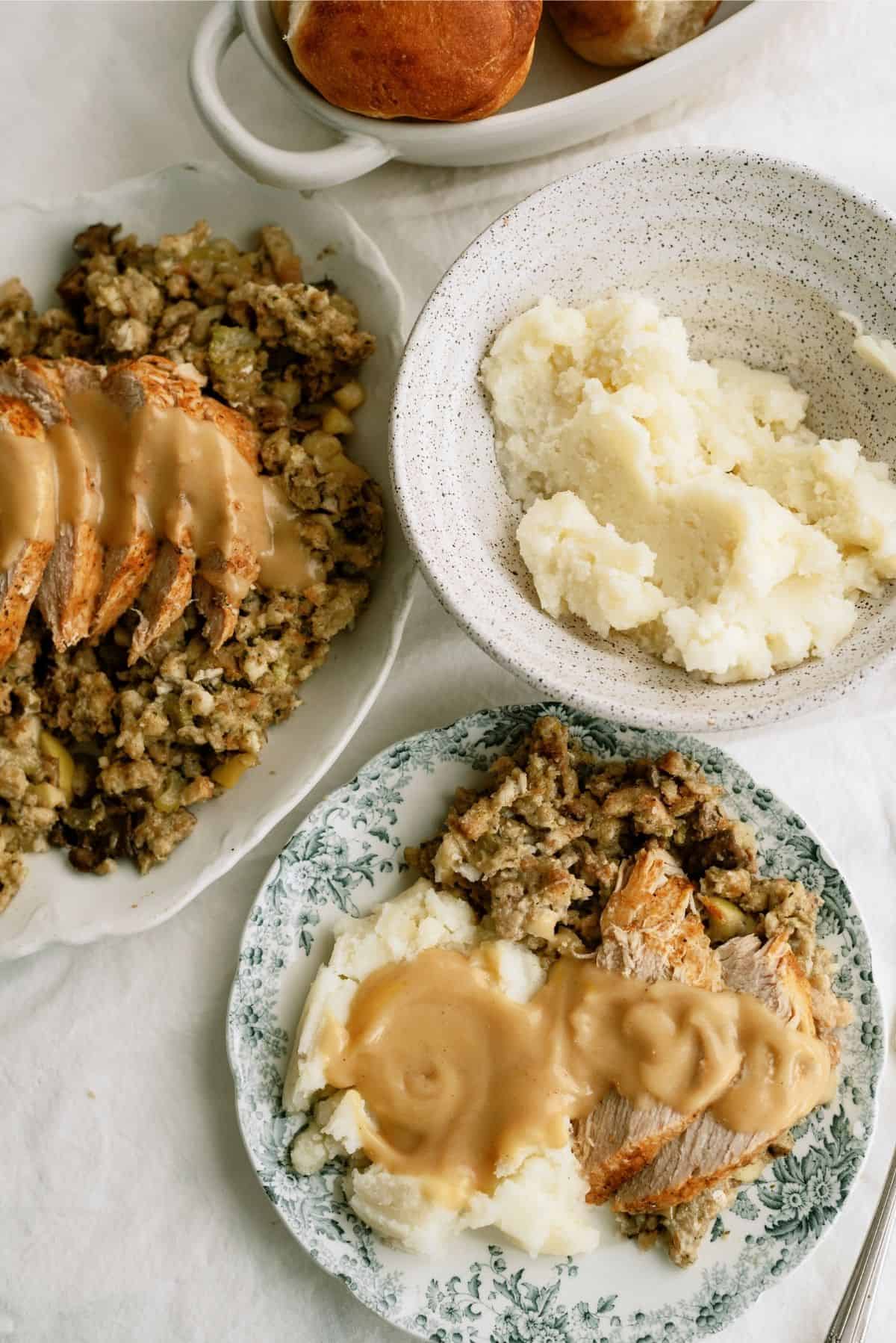 That is when this delicious slow cooker recipe comes in. I call this my Thanksgiving turkey recipe, but make in the slow cooker.
It is and easy Thanksgiving dinner recipe that you can make BEFORE Thanksgiving. This way you don't have to deal with preparing a whole turkey (yet) and you don't have to eat leftovers for days.
If you do have turkey leftover, try using it in our Leftover Thanksgiving Dinner Casserole recipe! This recipe is SOO good! Also when I make this slow cooker recipe I like to serve it with Loaded Broccoli Salad, and you cannot forget the Garlic Parmesan Mashed Potatoes.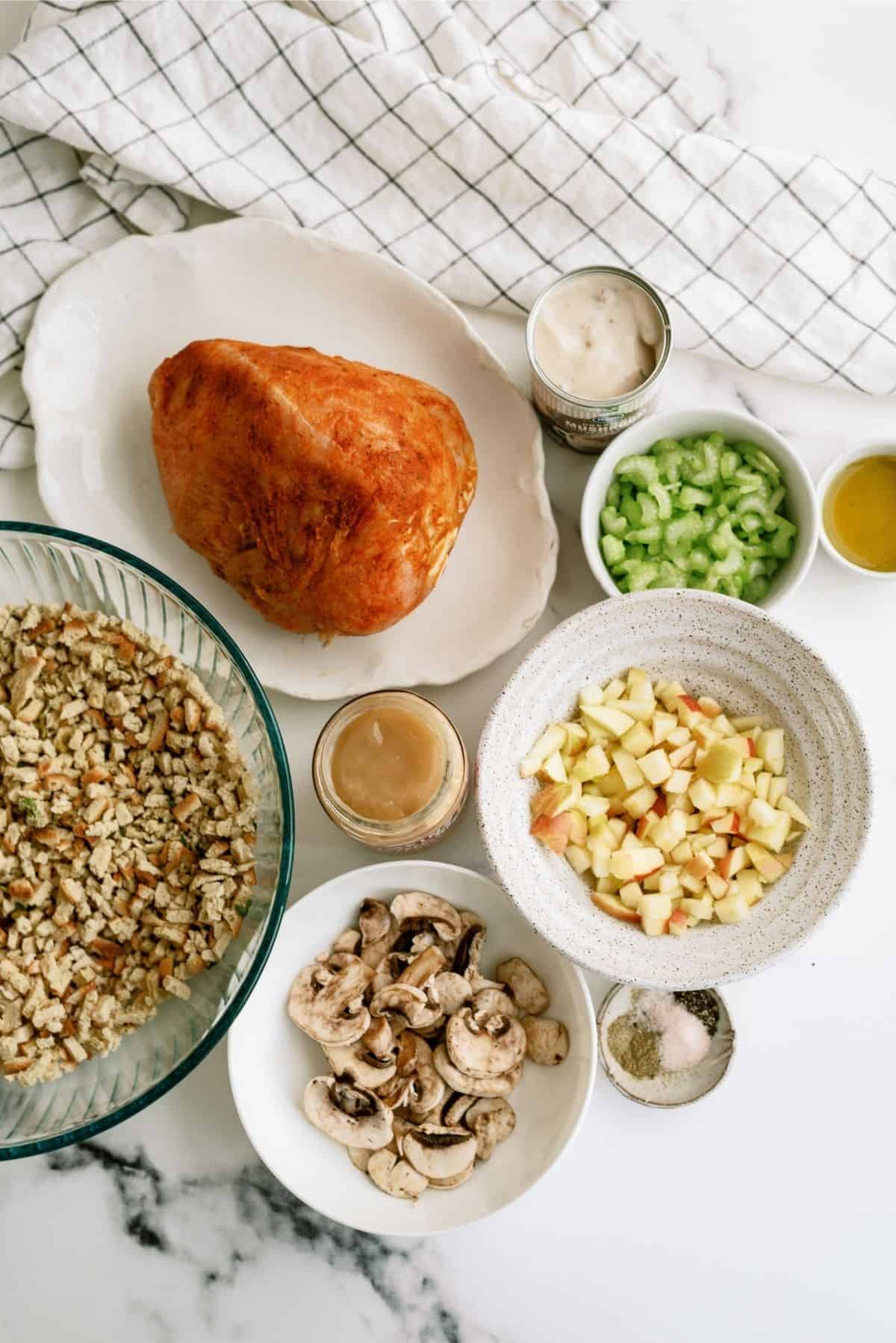 Ingredients You'll Need For This Slow Cooker Turkey and Stuffing Recipe:
Turkey Breast
Herb seasoned stuffing
Fresh mushrooms (optional)
Onion
Celery
Apple
Olive oil
Poultry seasoning
Salt
Dried safe
Black pepper
Turkey gravy
Cream of mushroom soup
How To Make This Slow Cooker Turkey and Stuffing Recipe:
This dinner recipe is super simple to make. Start by getting out your slow cooker and spaying it down with nonstick cooking spray.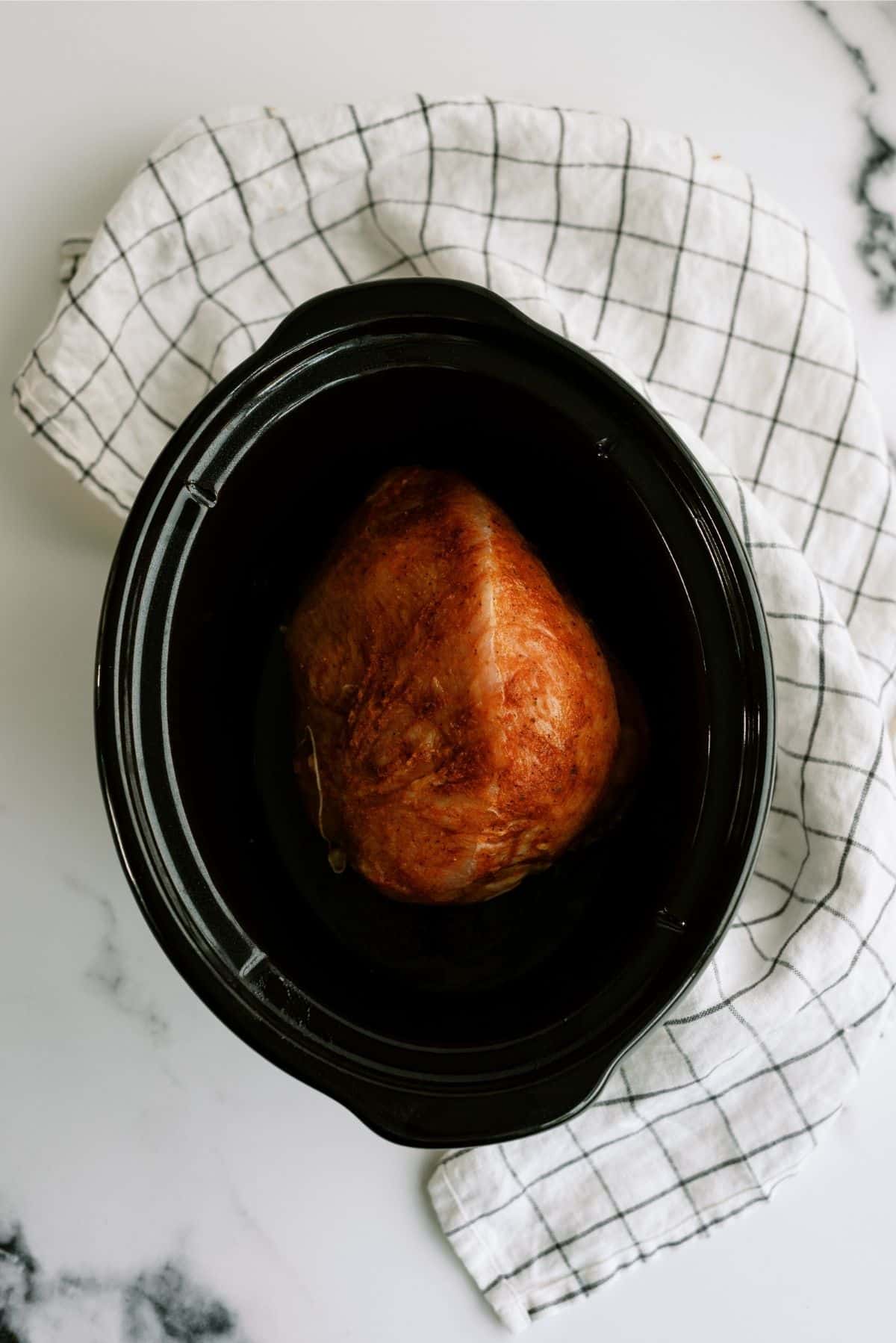 Then once the slow cooker is prepared, place the turkey breasts in the bottom of the crock pot.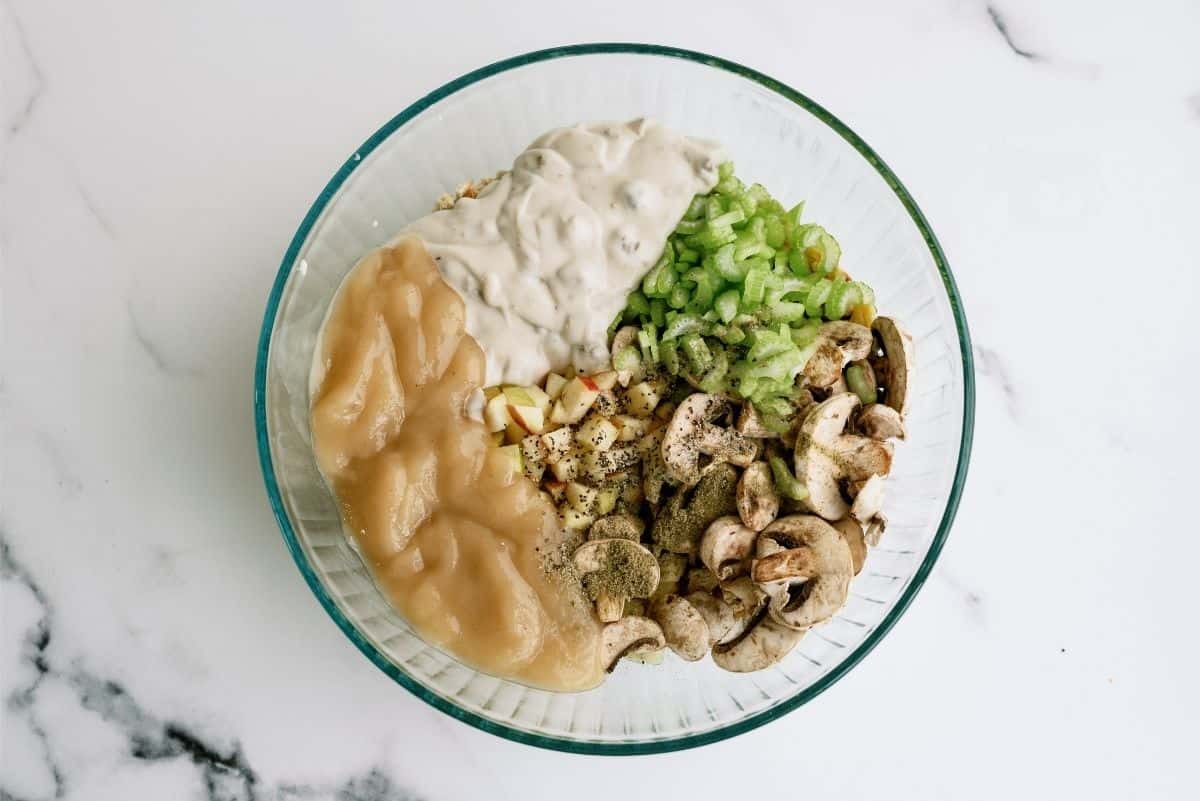 Using a large bowl, mix together the herb seasoned stuffing, fresh mushrooms, chopped onion, sliced celery, diced apple, olive oil, poultry seasoning, salt, dried sage, black pepper, turkey gravy, and a can of cream of mushroom soup.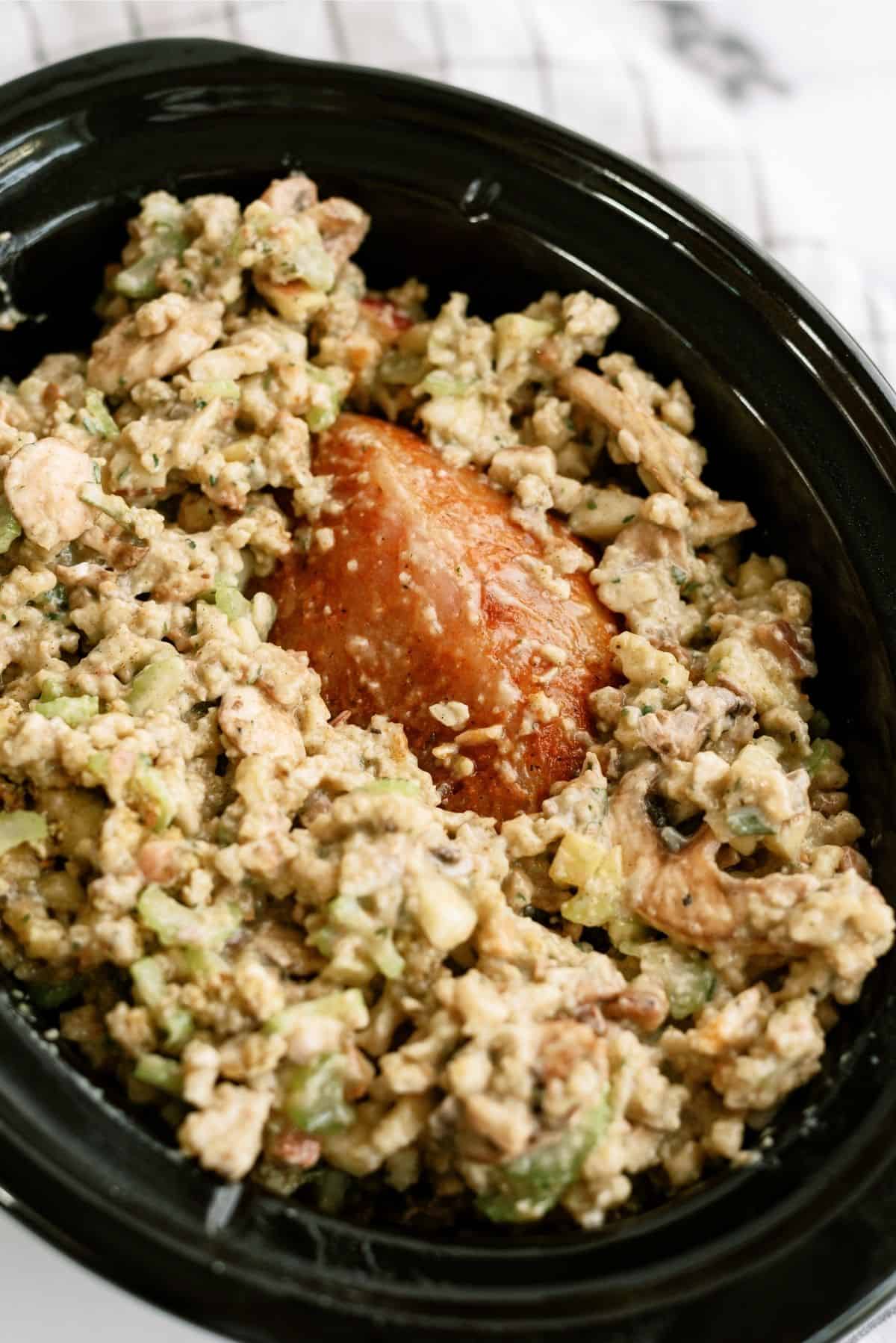 After that is well combined, spread it over top of the turkey breast and place the top on.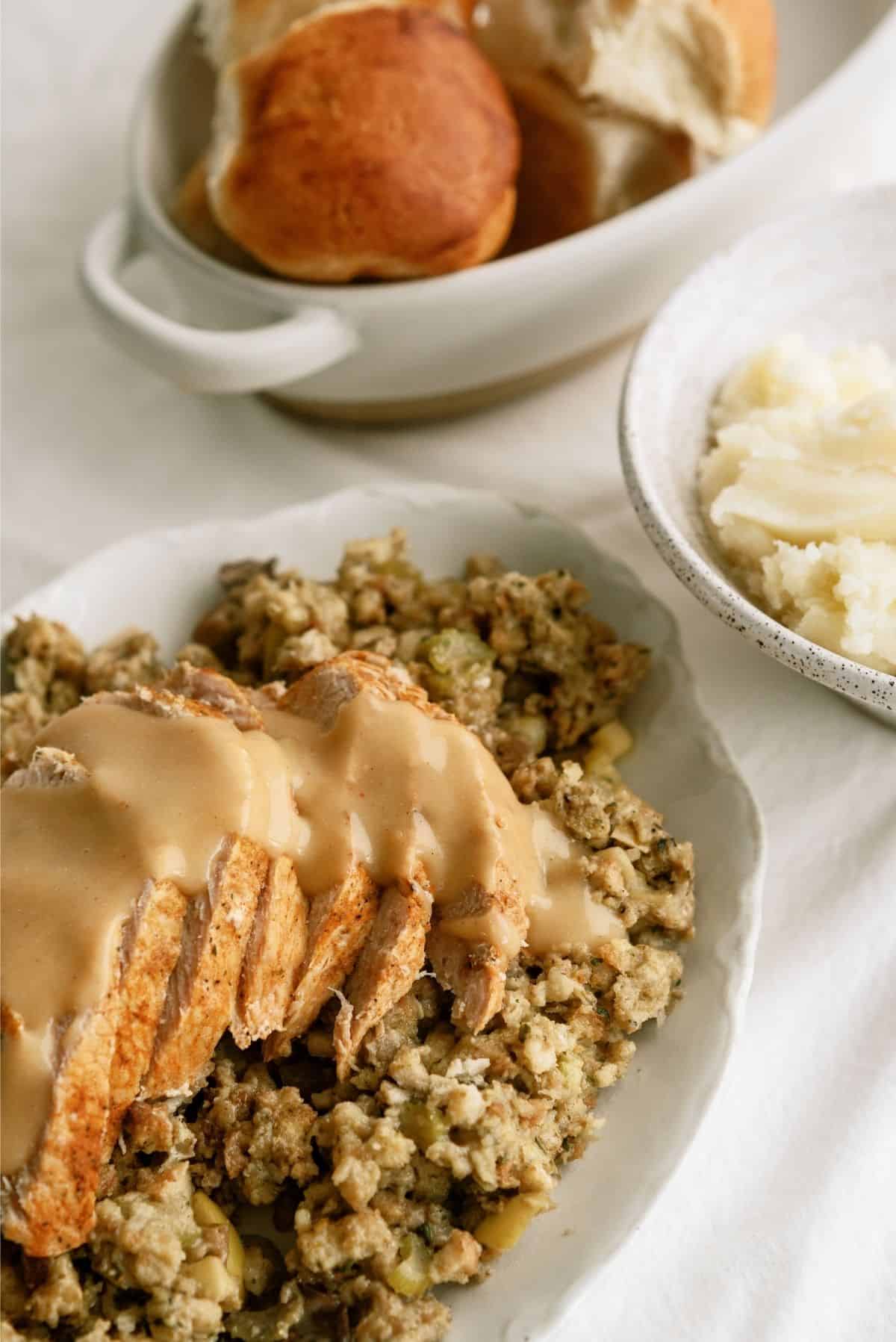 Cook it all on low for 4-6 hours, and once that is done serve it with your favorite sides and enjoy your early Thanksgiving feast.
To Make This Family Favorite Recipe You Will Need:
Slow cooker
Nonstick cooking spray
Large mixing bowl
Spatula