With Fall rolling in you will want to try this delicious slow cooker chicken and broccoli over rice! It is such a simple slow cooker chicken recipe you can throw together and have a wonderfully hearty dinner.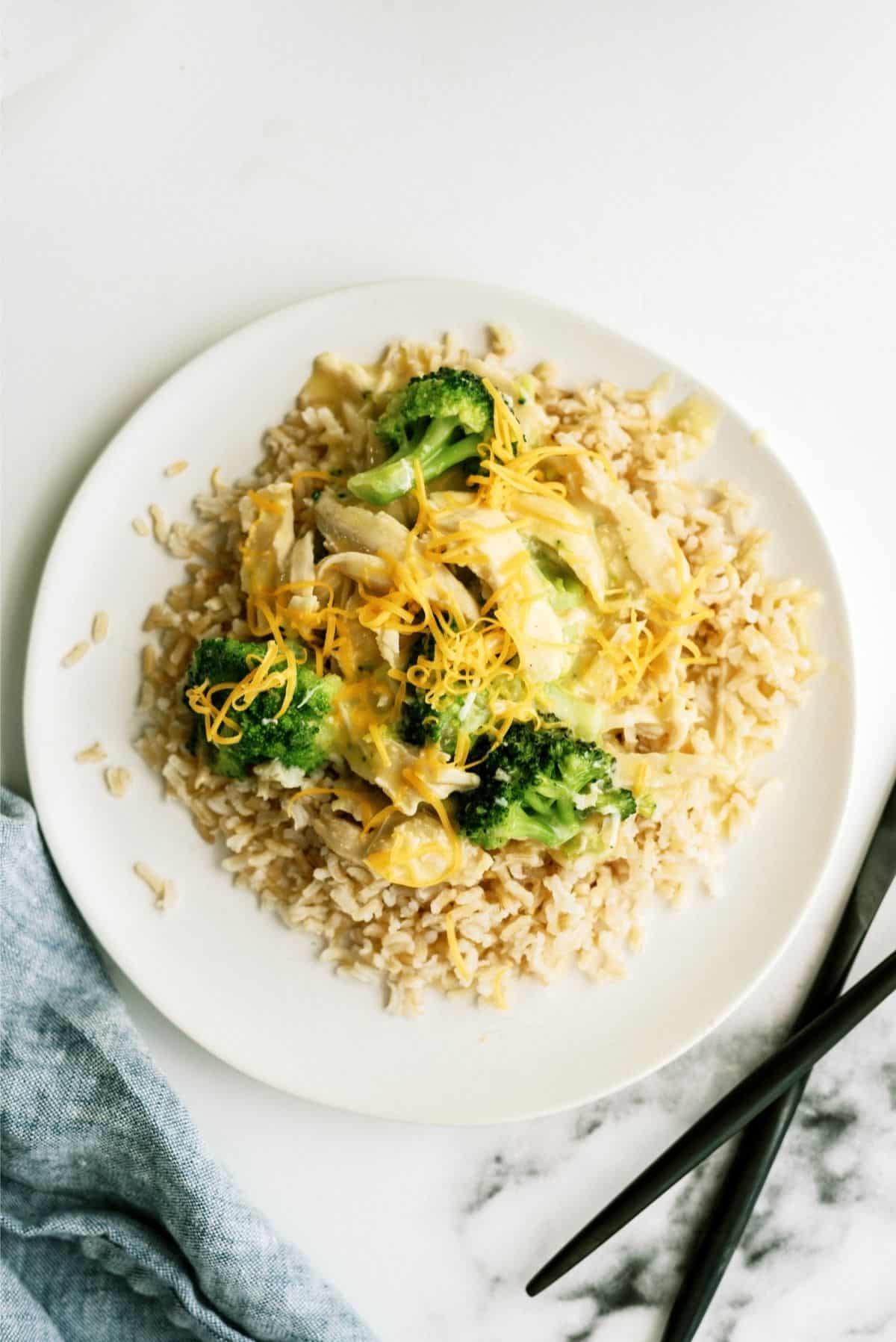 If you are looking for your next favorite family dinner recipe for fall, this slow cooker chicken and broccoli over rice is it! You can throw it all in the slow cooker and you will have an easy weeknight dinner prepped in no time.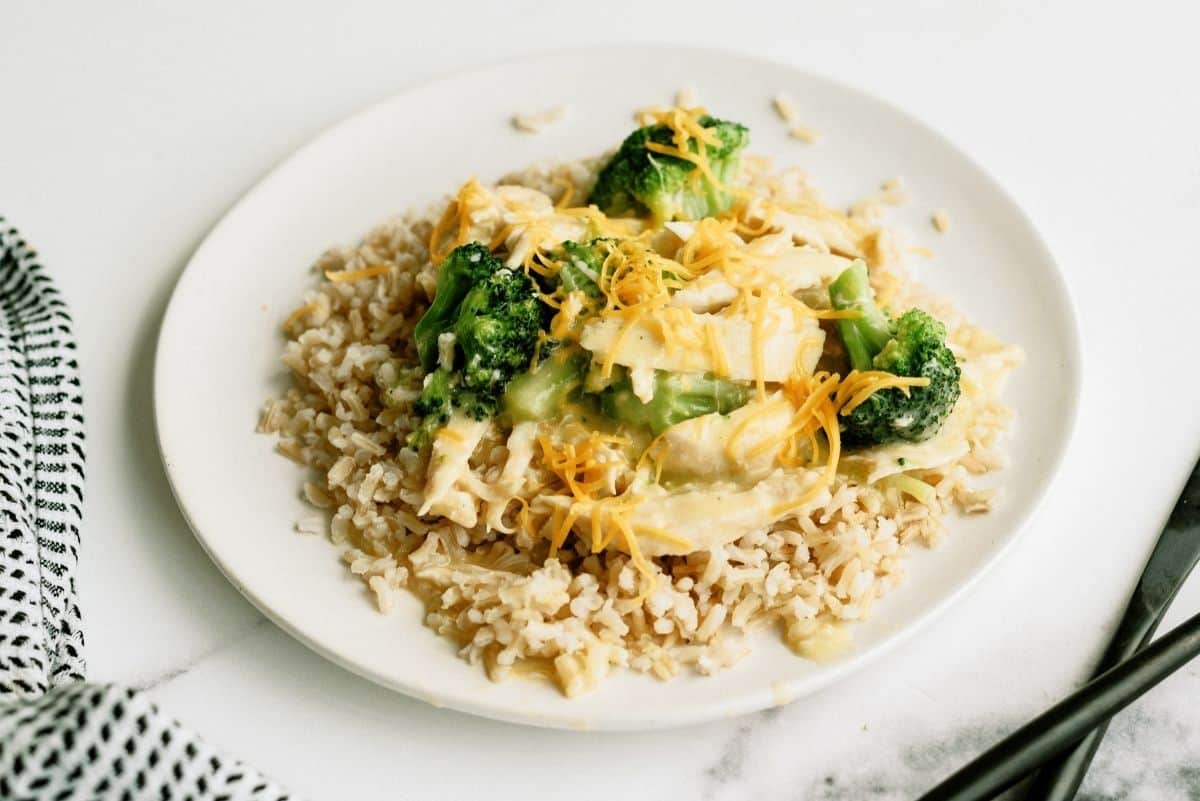 There are a lot of chicken and rice recipes out there, but none that are as tasty as this one! Not only do you get a good protein source, but your carb and veggies too.
Did I mention that even my pickiest of eaters love this recipe? Because they do! So this is a great slow cooker recipe you know everyone will love so there will be no fighting to get everyone to eat it.
When I make this chicken and rice recipe, I also like to serve it with some of our oven roasted vegetables (because you can never have enough veggies!), a quick and easy berry cheesecake fruit salad, and sometimes even some easy homemade rolls.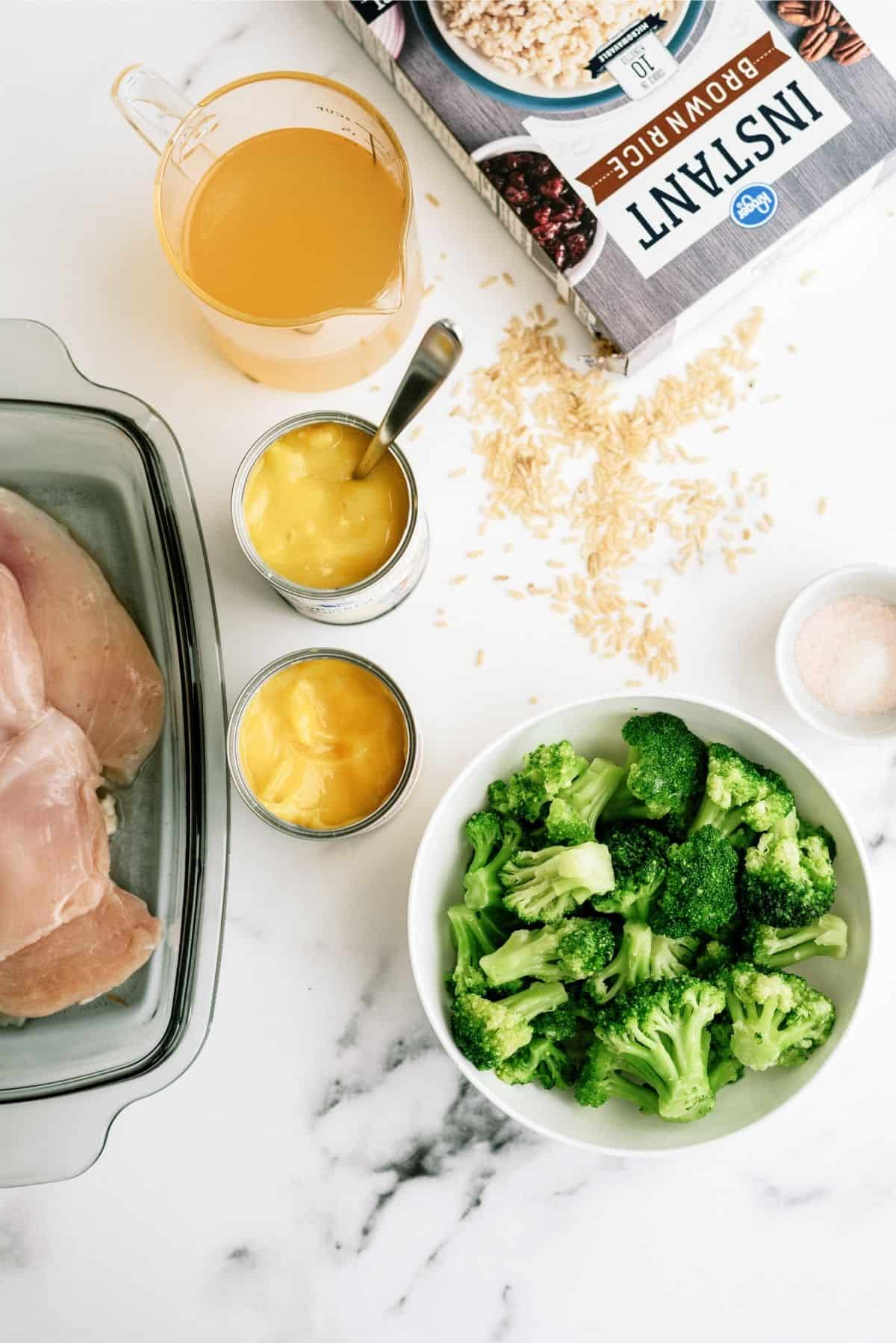 Ingredients Needed For Our Slow Cooker Chicken and Broccoli Over Rice:
Skinless boneless chicken breasts
Cream of cheddar soup
Cream of chicken soup
Chicken broth
Salt
Garlic salt
Broccoli florets
Fat free sour cream
Cooked brown rice (I like to use the instant rice)
How To Make Our Slow Cooker Chicken and Broccoli Over Rice:
I promised you an easy recipe and it's true! Start by getting out your slow cooker.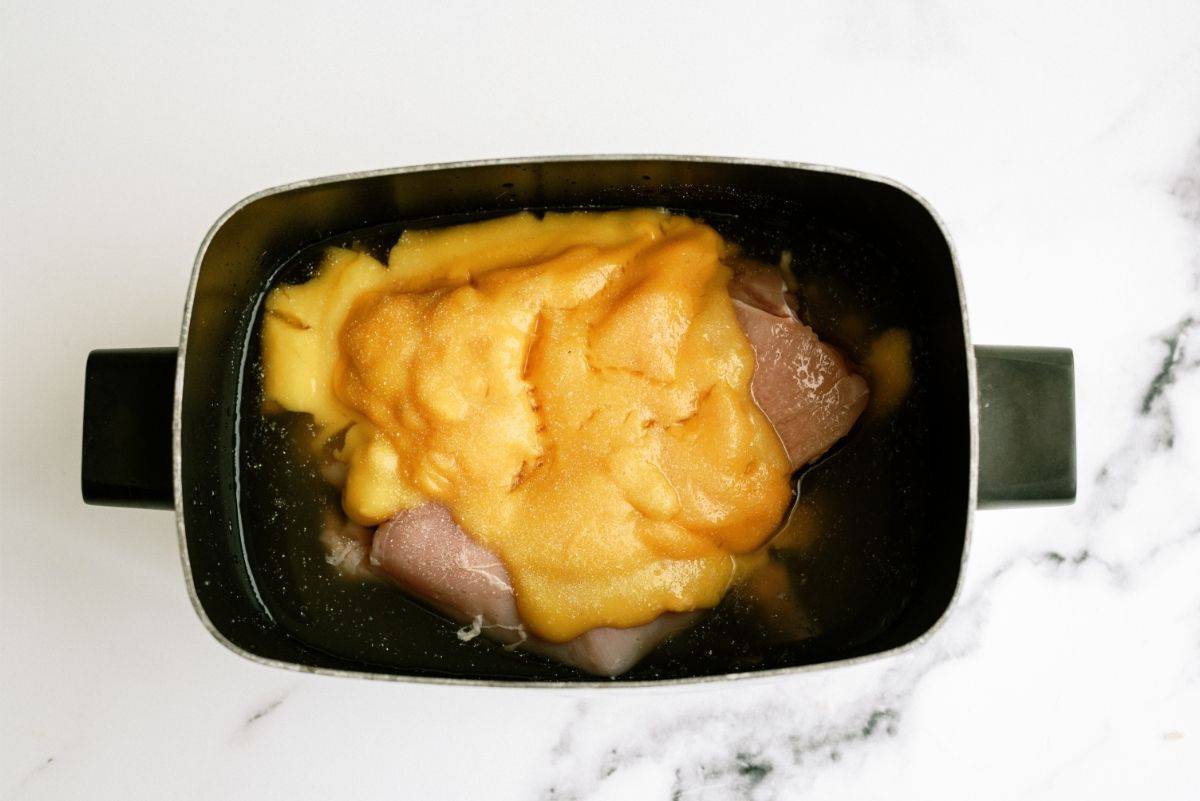 Then put the chicken breasts, a can of cream of cheddar soup, a can of cream of chicken soup, chicken broth, salt, garlic salt, and brown rice in the slow cooker.
Once it is all in there, turn the slow cooker on low for 6 hours, or on high for 4 hours.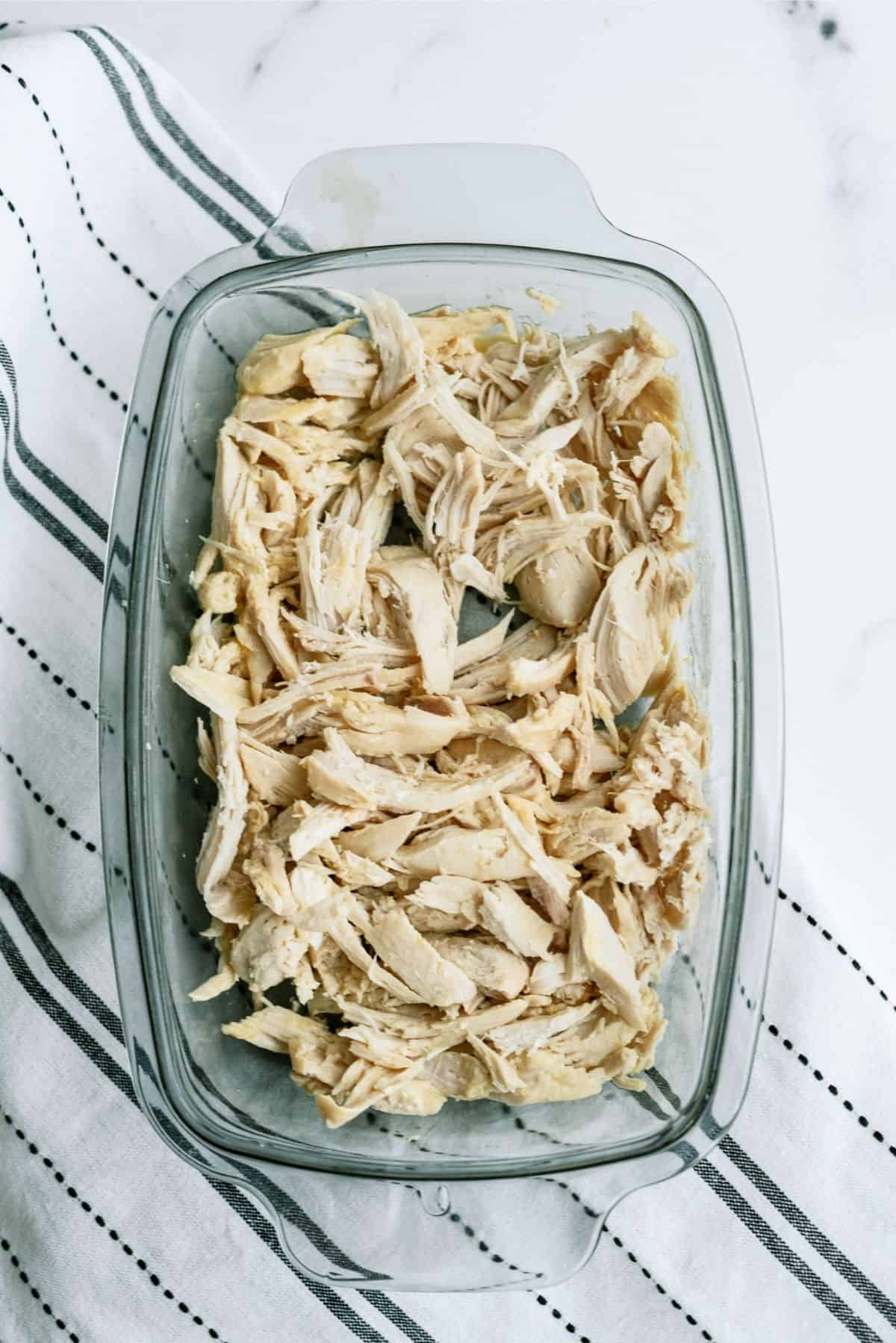 After the time has run out, remove the chicken breasts from the slow cooker and shred the chicken. You can either use two forks or save even more time by shredding it with a hand or stand mixer.
Now is when you can begin cooking the rice you chose and make it according to the directions.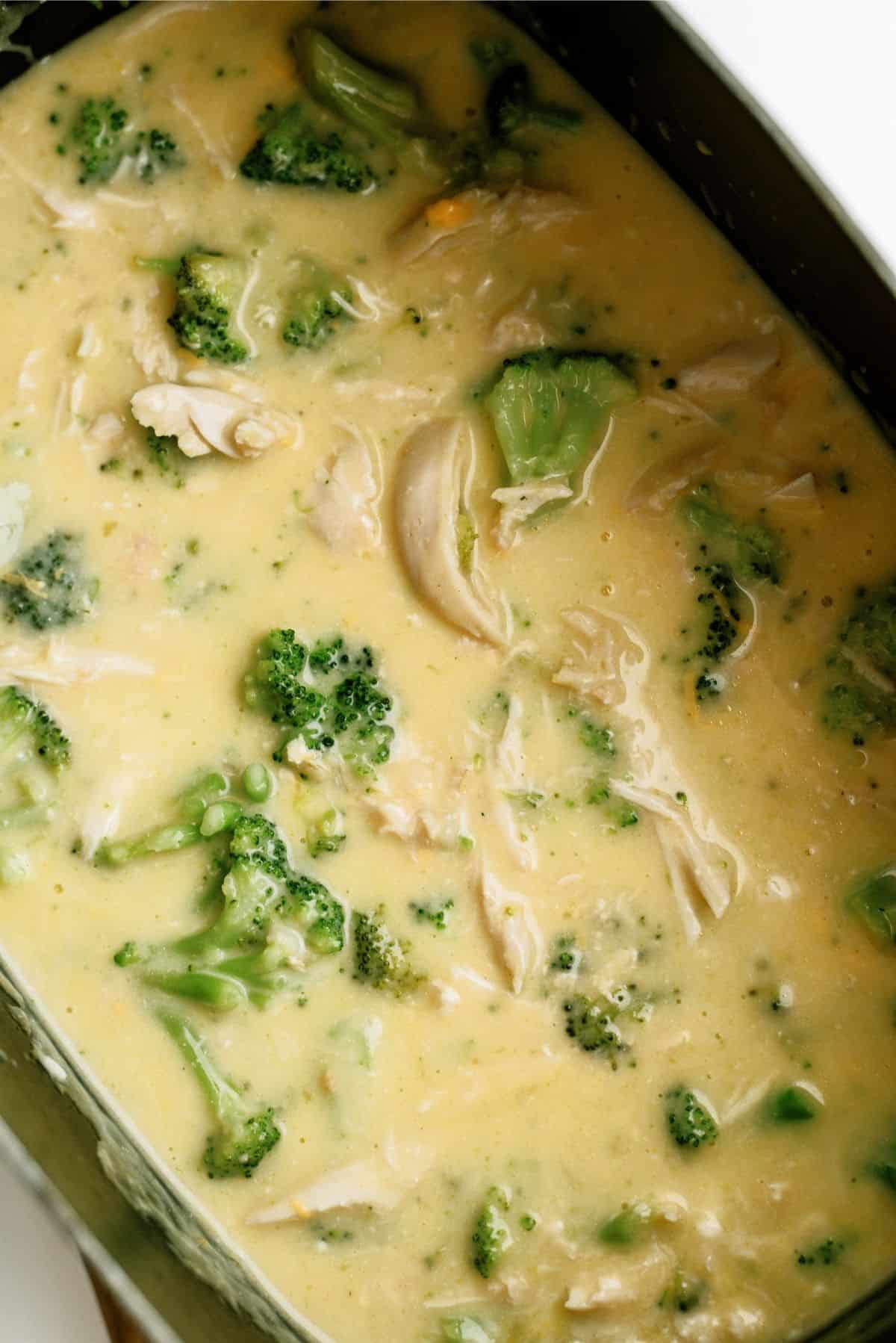 Then return the shredded chicken back to the slow cooker and add in the broccoli as well. Give it all a good stir and place the lid back on and cook everything for another 30 minutes.
When it is done, add in the sour cream and mix it all together.
Then just serve it over a bowl of rice and enjoy!
Related Recipe: Make sure you try our Chicken and Broccoli Alfredo Casserole!
To Make This Slow Cooker Chicken Recipe You Will Need:
Slow cooker (THIS is a wonderful one!)
Forks or mixer
Spatula