Our 6-Ingredient Slow Cooker Swiss Chicken is one of the easiest recipes you'll ever make. The perfect chicken dinner for any night of the week.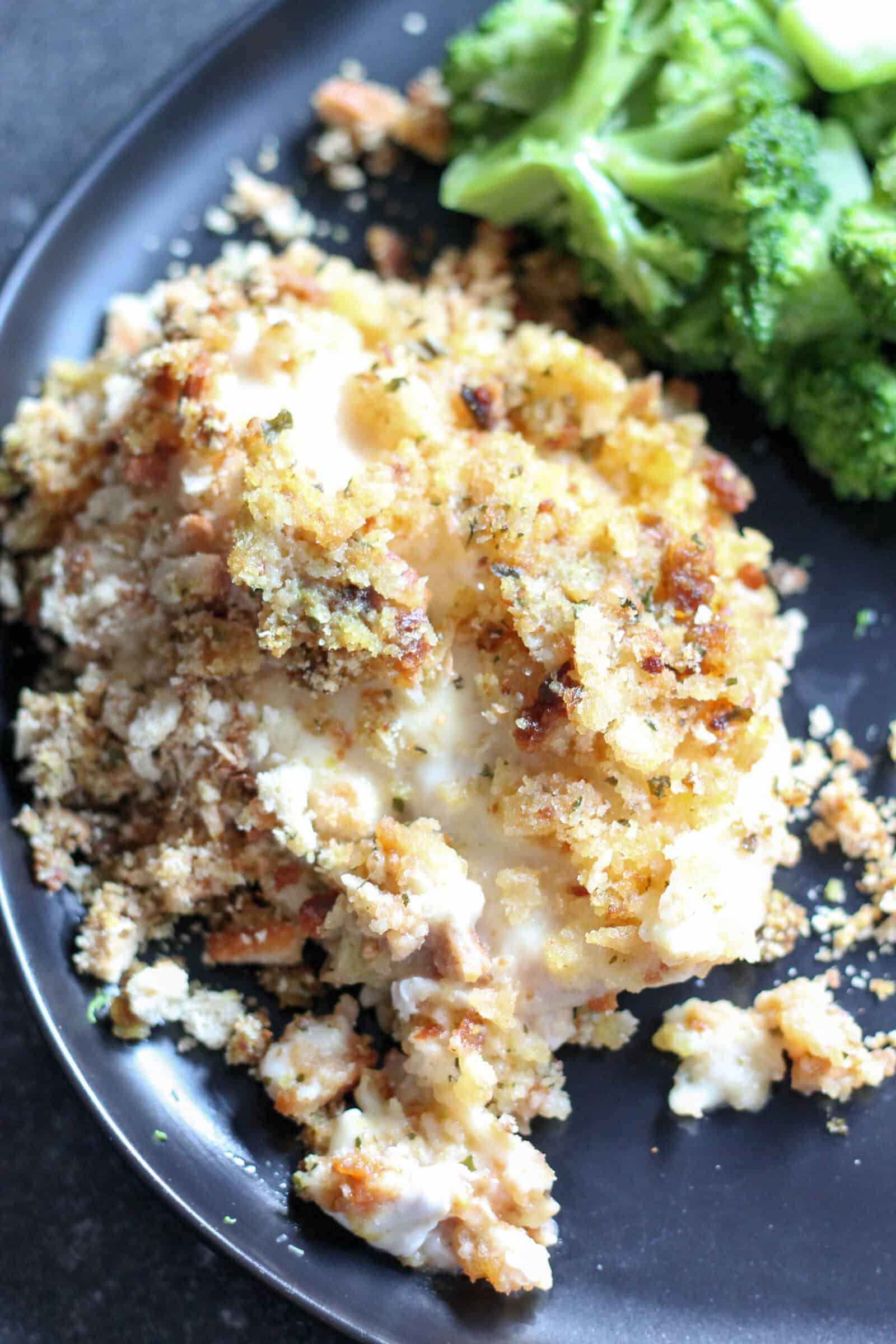 Spring is always a busy time of year for our family. With all the fun activities and everything else going on, I always need a good slow cooker recipe on hand. This Slow Cooker Swiss Chicken recipe is as delicious as it is easy.
This meal is simple enough that it can be served any weeknight, but tasty enough you can add some steamed broccoli and homemade rolls and serve it for Sunday dinner.
This slow cooker Swiss chicken is made with just 6 ingredients – most of which you probably already have in your pantry.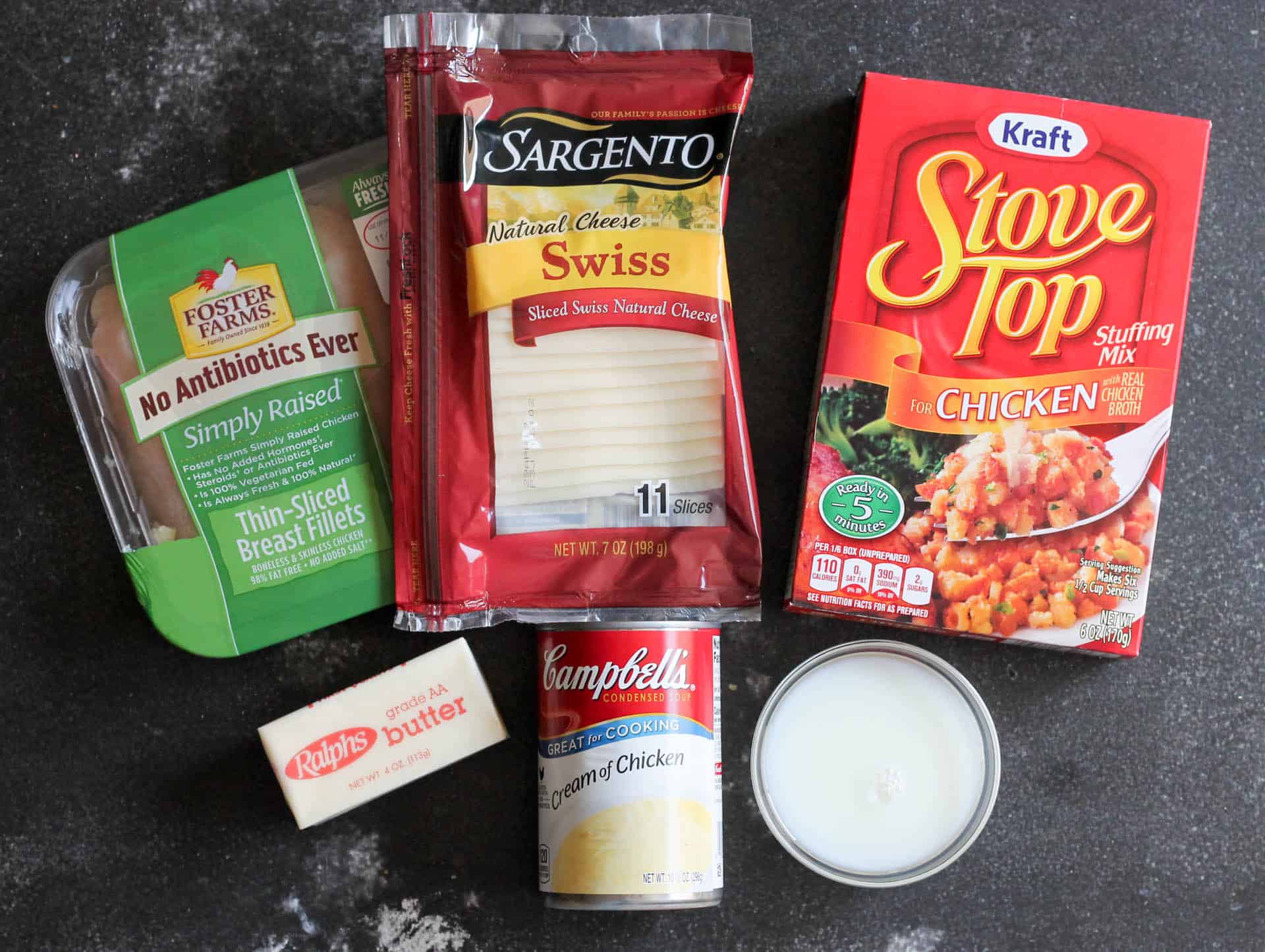 You only need 6 Ingredients for this Chicken Recipe:
Chicken breasts (you can use fresh or frozen)
Swiss cheese (you can substitute other types of cheese if you don't like Swiss. Muenster, Mozzarella, or Cheddar will work.)
Dry herbed stuffing (we usually use a 6 ounce box of Stove Top).
Butter
Cream of chicken soup
Milk
How to make Slow Cooker Swiss chicken:
Step 1: Spray slow cooker with nonstick cooking spray. You could also use a slow cooker liner for super quick cleanup.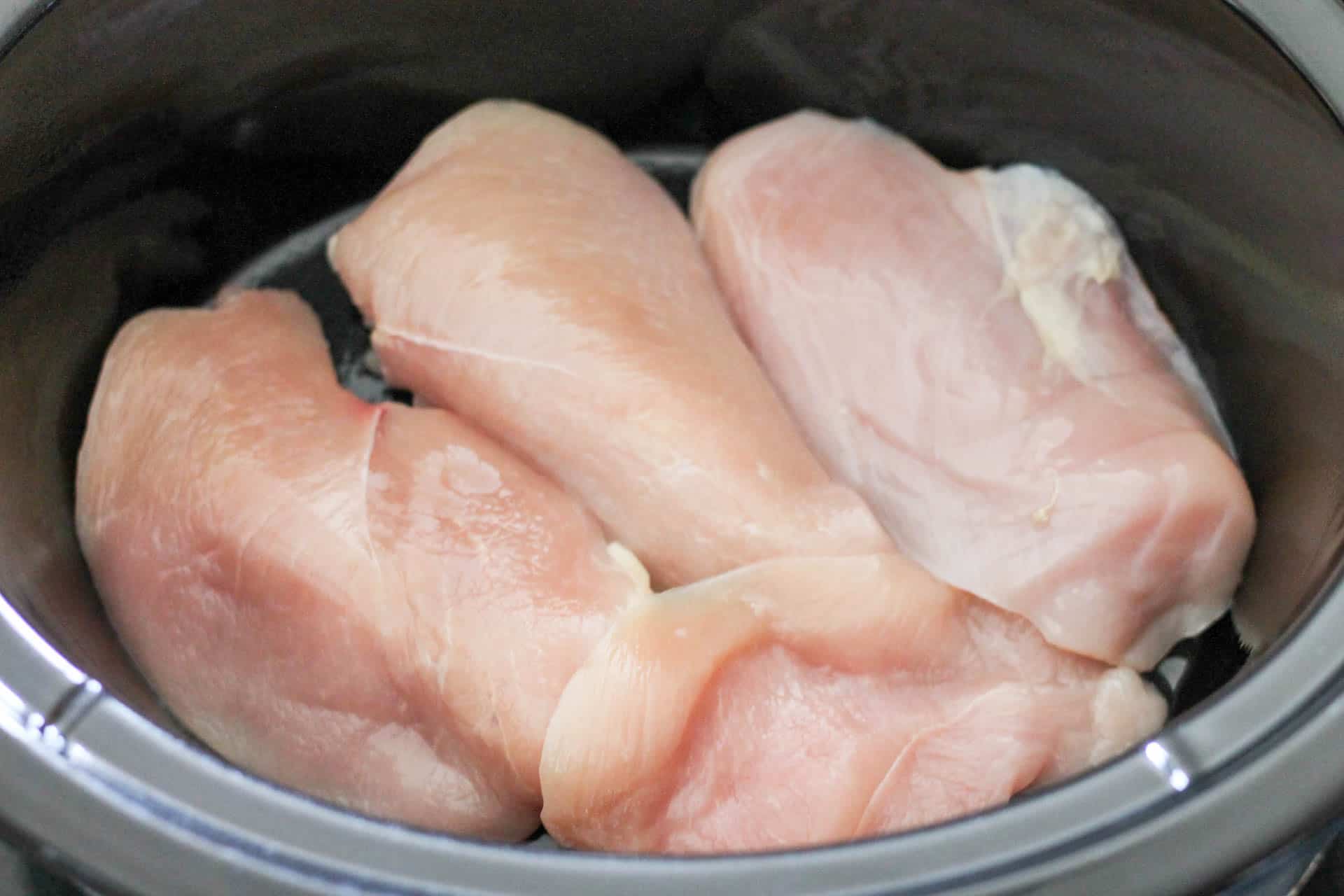 Step 2: Place chicken breasts on the bottom of the slow cooker (try to place them in one single layer as much as possible).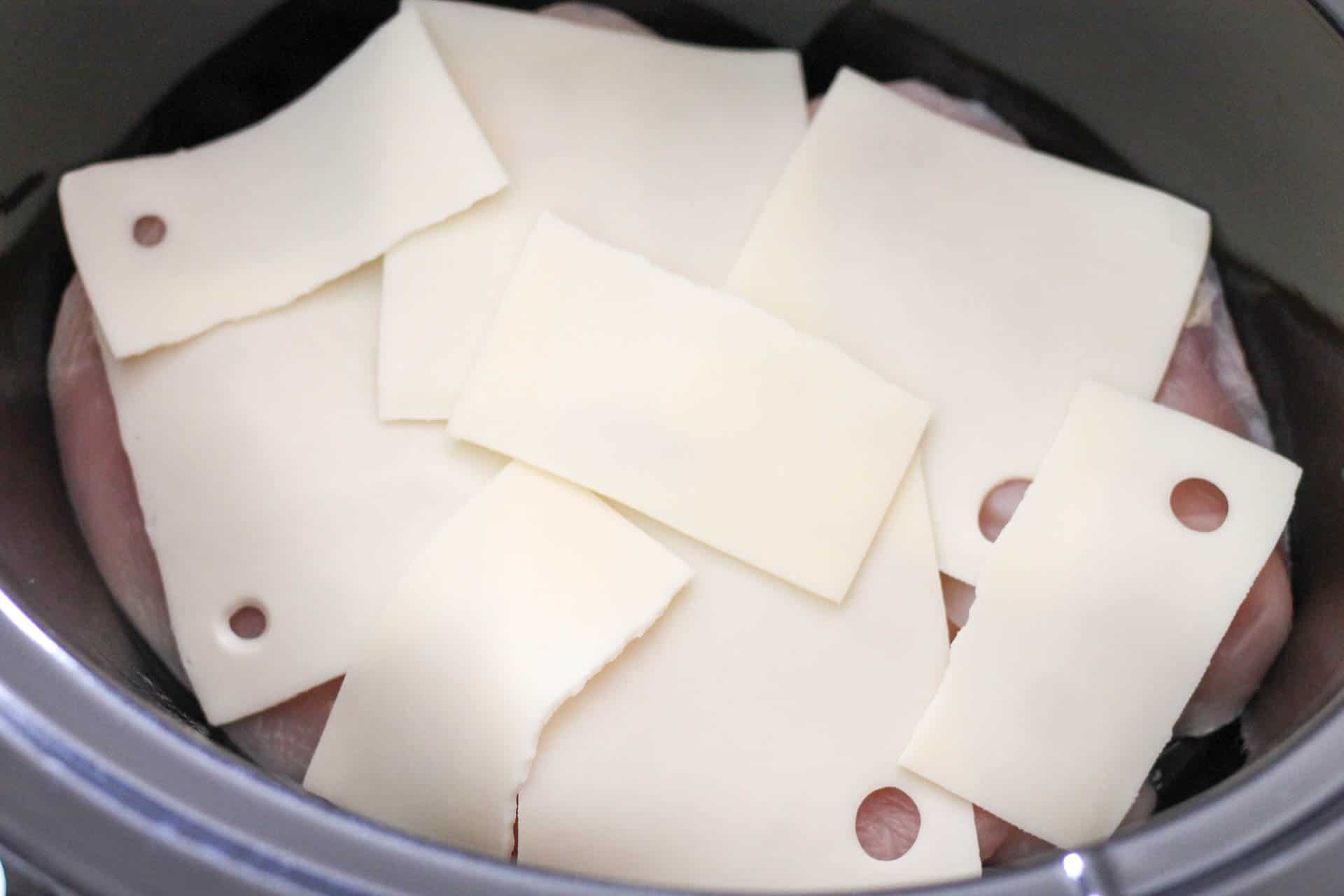 Step 3: Cover chicken with slices of Swiss cheese.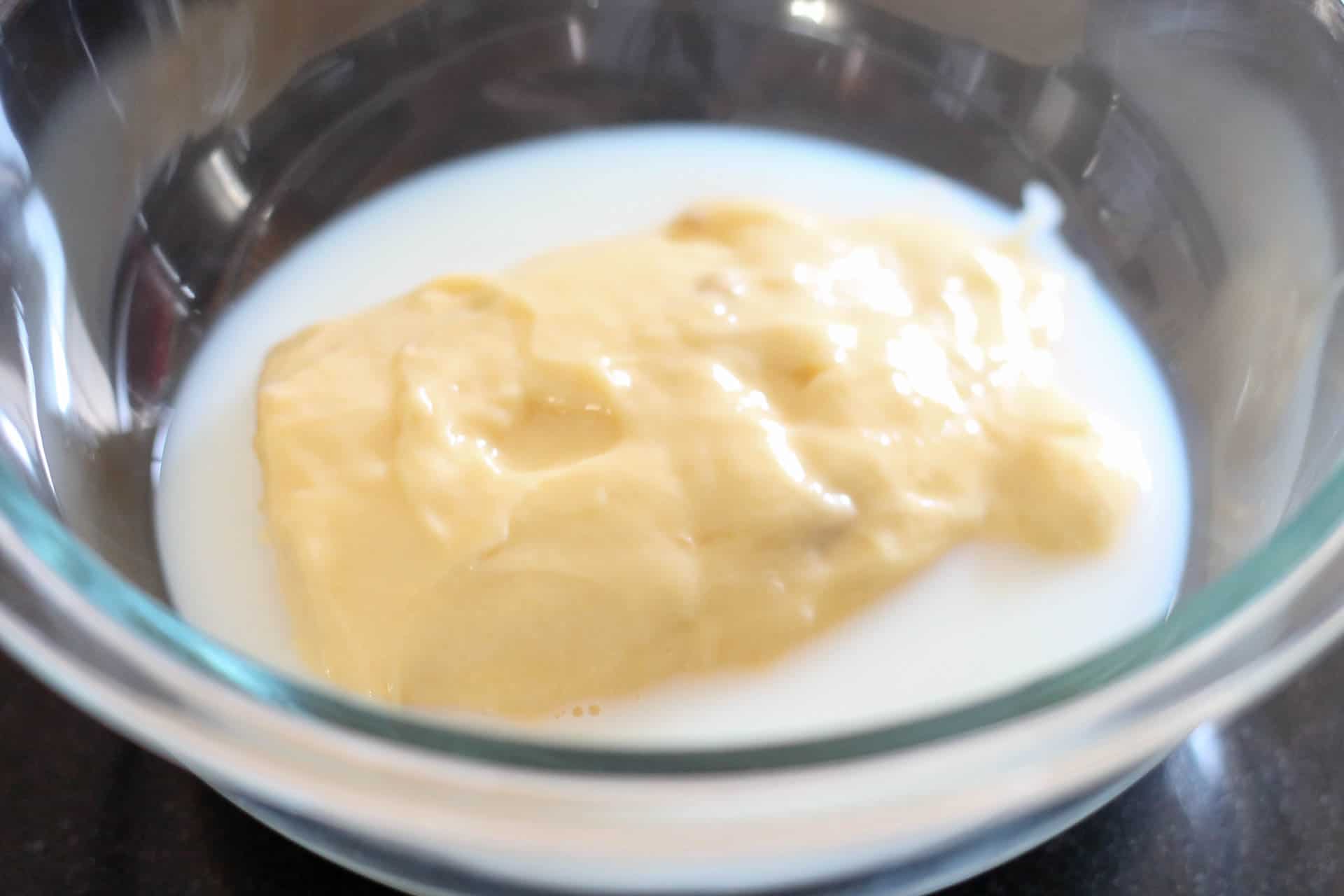 Step 4: In a small bowl, combine cream of chicken soup and milk and pour over chicken and cheese.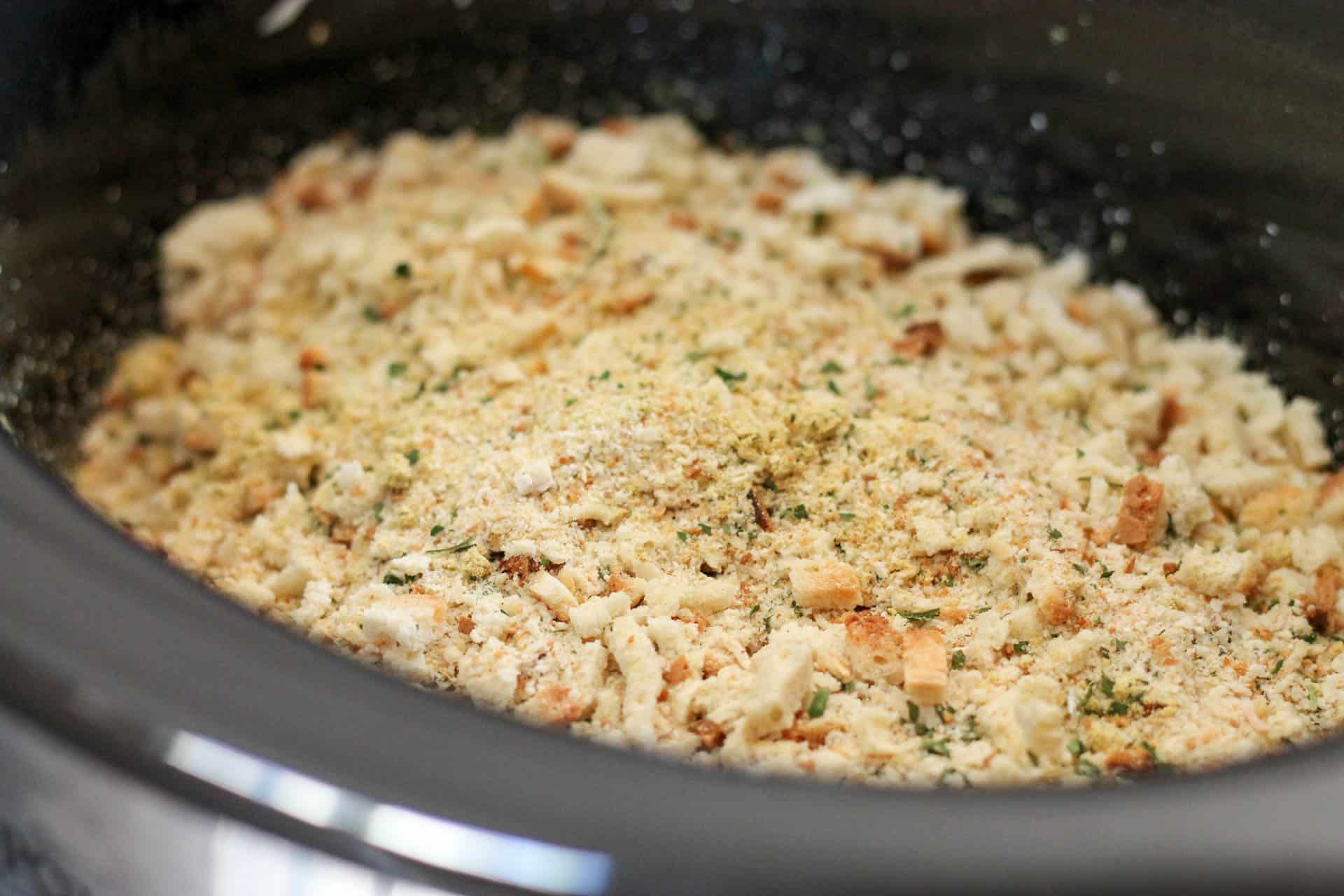 Step 5: Sprinkle stuffing mix on top and drizzle butter over the top.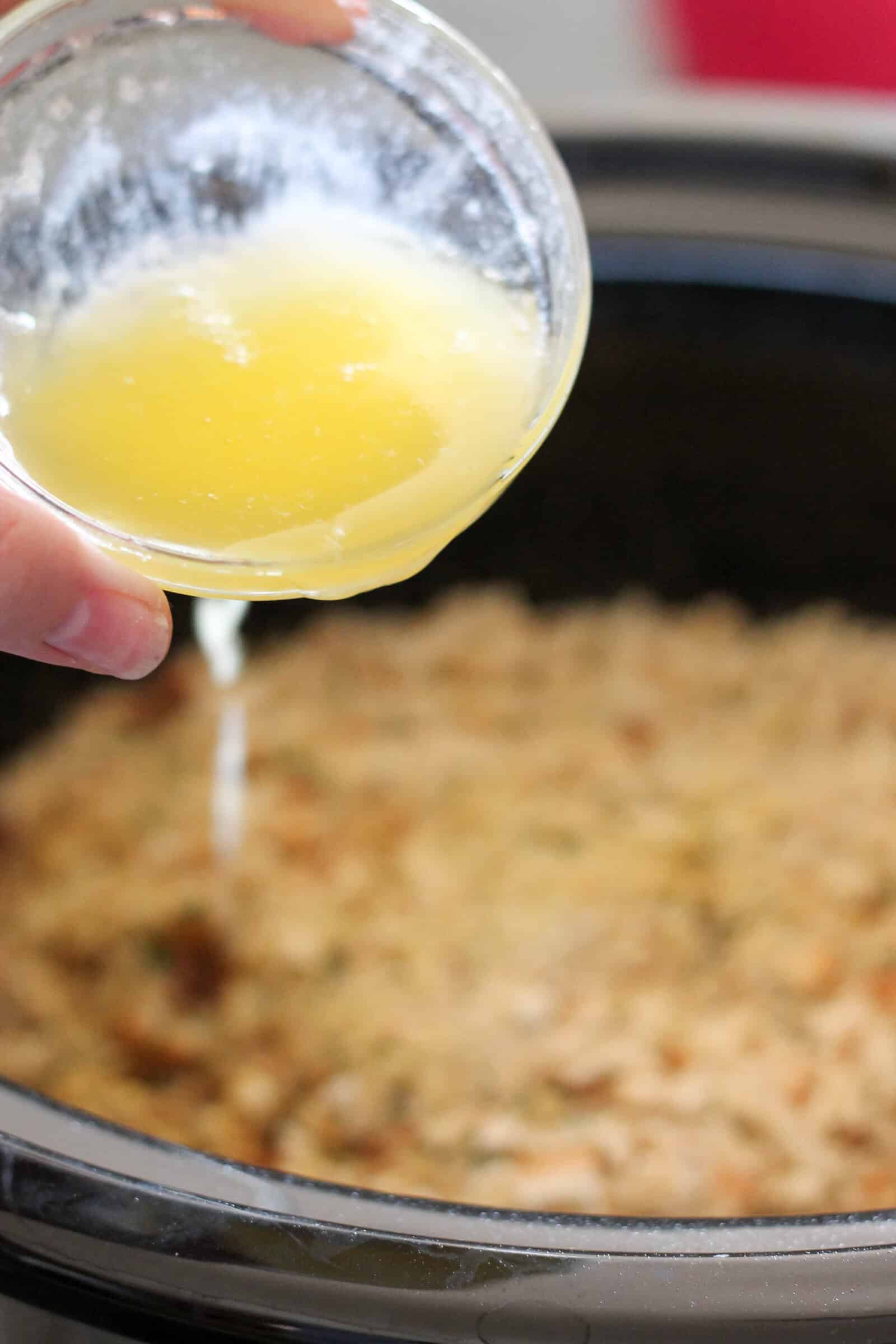 Step 6: Cover and cook on low for 4-6 hours or high for 2-3 hours.