Tuscan Garlic Chicken is a dinner staple at our house. It is so simple to make, and tastes amazing. It is one of our favorite copycat recipes, from Olive Garden, that we can't live without. If you are cooking for guests, this is the recipe for you.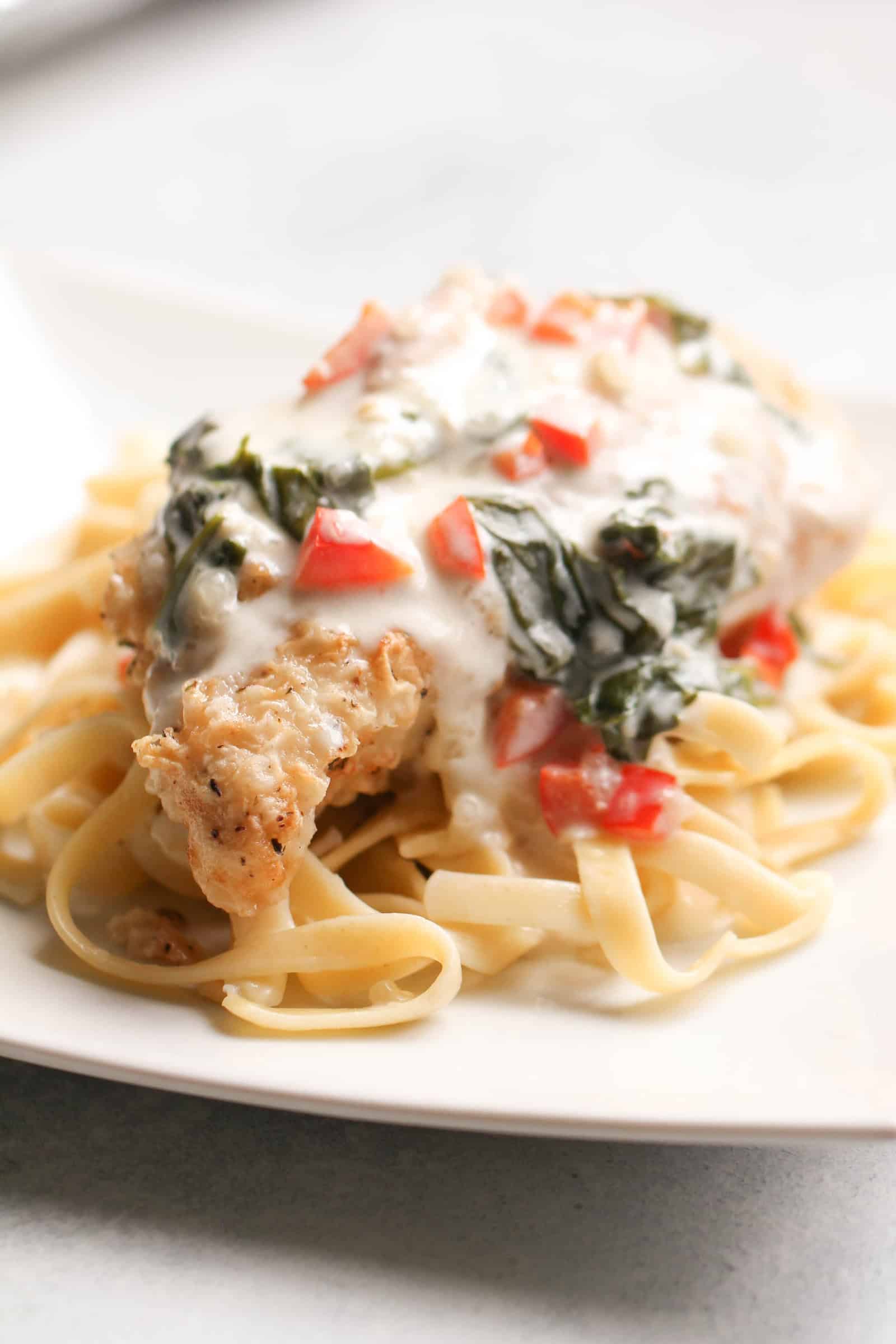 We have partnered up with Kroger, to bring you an Italian Taste of Tuscan Garlic Chicken that no American restaurant can recreate quite as well.
This Italian dish uses some of Kroger's fines Italian ingredients in their NEW Italian line. From our kitchen to your table, your guests will be in awe of the flavor of this chicken and pasta.
This Tuscan Garlic Chicken is unlike any chicken dish you will ever make. It tastes like you walked into Italy, and you won't believe the flavor and texture combo.
It is so easy to make, and the perfect dish to wow your guests. Enjoy your night in Italy.
If you are looking for an easy way out of making sauce, Kroger also has sauces that you can purchase, if you don't want to make your own.
These sauces are finely crafted and mastered to give you the best authentic Italian taste. We highly recommend trying the Classic Alfredo Sauce from Kroger, if you are in a time crunch and need a recipe shortcut.
For more fresh Italian ingredients, check out Kroger's Italian line of fresh Italian food! They have Italian recipes, ideas, coupons and other must-try ingredients. Click here for more Italian tastes and ideas.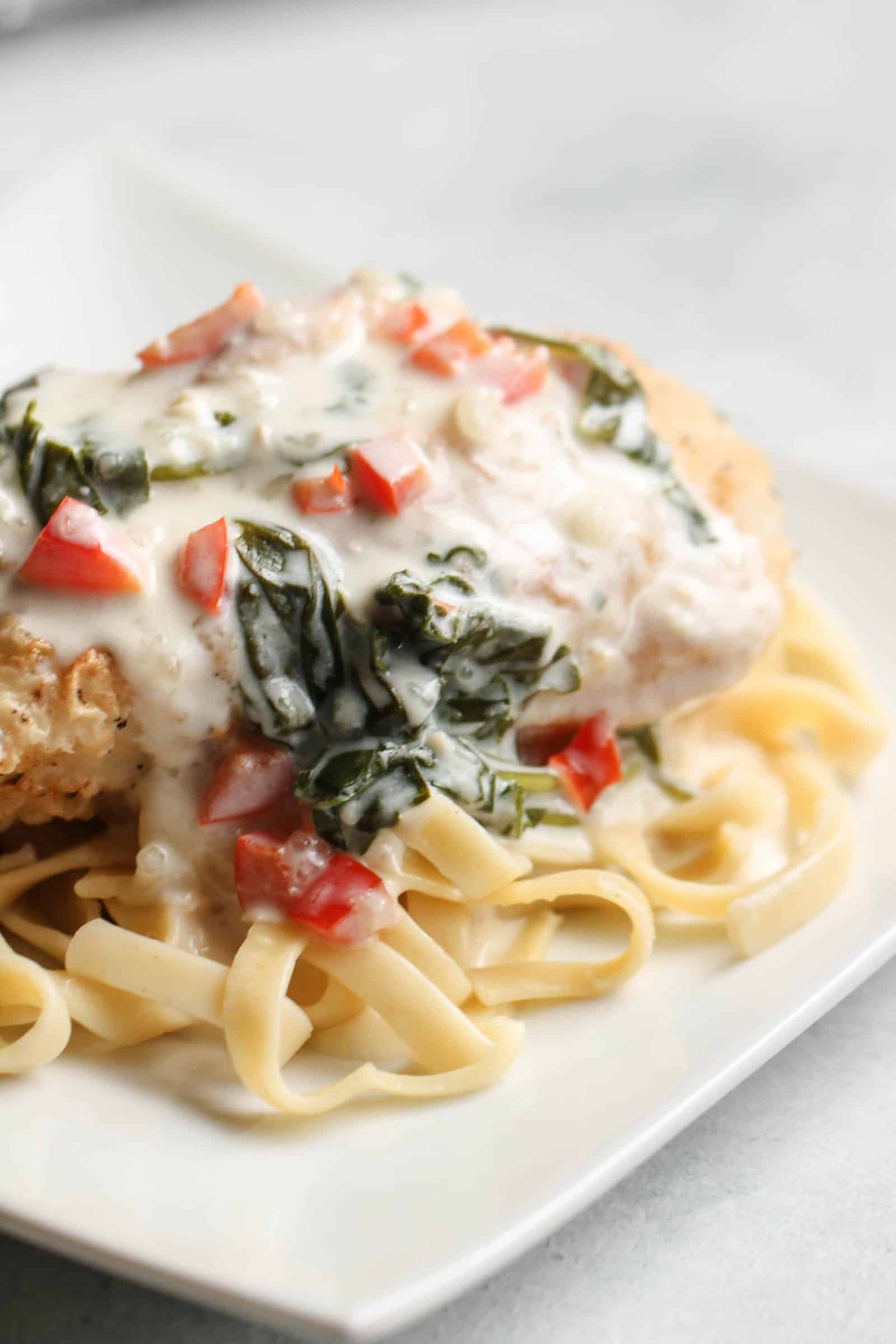 Tips on how to make Tuscan Garlic Chicken:
This chicken is crunchy perfection, with a delicious gravy-like sauce to go on top. It is smothered in red bell pepper and spinach bits, that add the perfect flavor combo.
-The most critical step in making this chicken crispy, is placing it in heated olive oil, before placing it in the oven to cook.
If you don't have olive oil, you could also use avocado oil or vegetable oil, but we prefer the taste of olive oil.
-The second step, is just letting the oil brown each side. You don't want to cook the entire breast in the oil, you will want to bake it as well, to give it that extra oven baked crispiness.
-The sauce is a simple mixture of red pepper bits, garlic, cornstarch, chicken broth, heavy cream, milk, and spinach.
-When you are cooking the spinach, be sure to add it last, or later on in the recipe. Spinach shrinks and shrivels up quickly when heated, so be sure to watch it, and not overcook it.
Don't be afraid to add large handfuls of spinach to the mixture either. They will shrivel up and shrink to about 1/4 of their size.