A much lighter version of Sweet and Sour Chicken Recipe, from the comfort of your own home. The perfect dump and go recipe!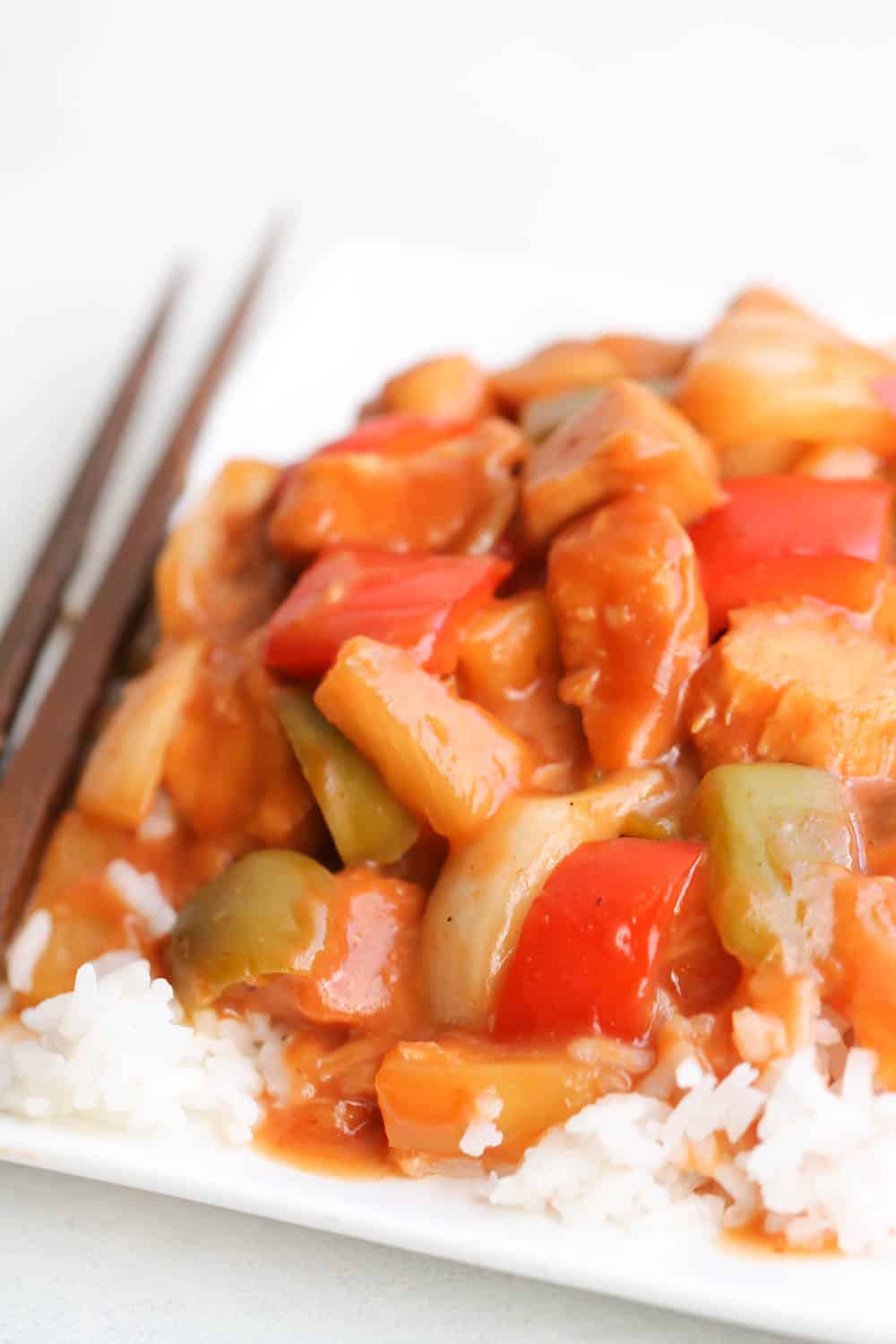 I LOVE Sweet and Sour Chicken! One of my biggest temptations is Chinese food.
I can't seem to get enough of it!I decided to try and make a lighter version of one of our family favorites at home. It was so easy to throw together and saved us a few more calories than eating take out.
Ingredients needed for this Slow Cooker Sweet and Sour Chicken:
3 boneless skinless chicken breasts cut into 1″ pieces
½ cup chicken broth
½ cup brown sugar
½ cup sugar
⅓ cup vinegar
3 Tablespoons lemon juice
3 Tablespoons low sodium soy sauce
3 Tablespoons tomato paste
½ teaspoon garlic powder
¼ teaspoon ground ginger
¼ teaspoon black pepper
⅓ cup chicken broth
⅓ cup cornstarch
1 cup pineapple chunks
1 onion
1 green bell pepper