Slightly sweet, a little sour, and just a kick of spice makes this copycat chili lime corn the perfect summer side dish. The sweet corn rolled in a buttery, chili-lime mixture and topped with cotija cheese is hard to beat.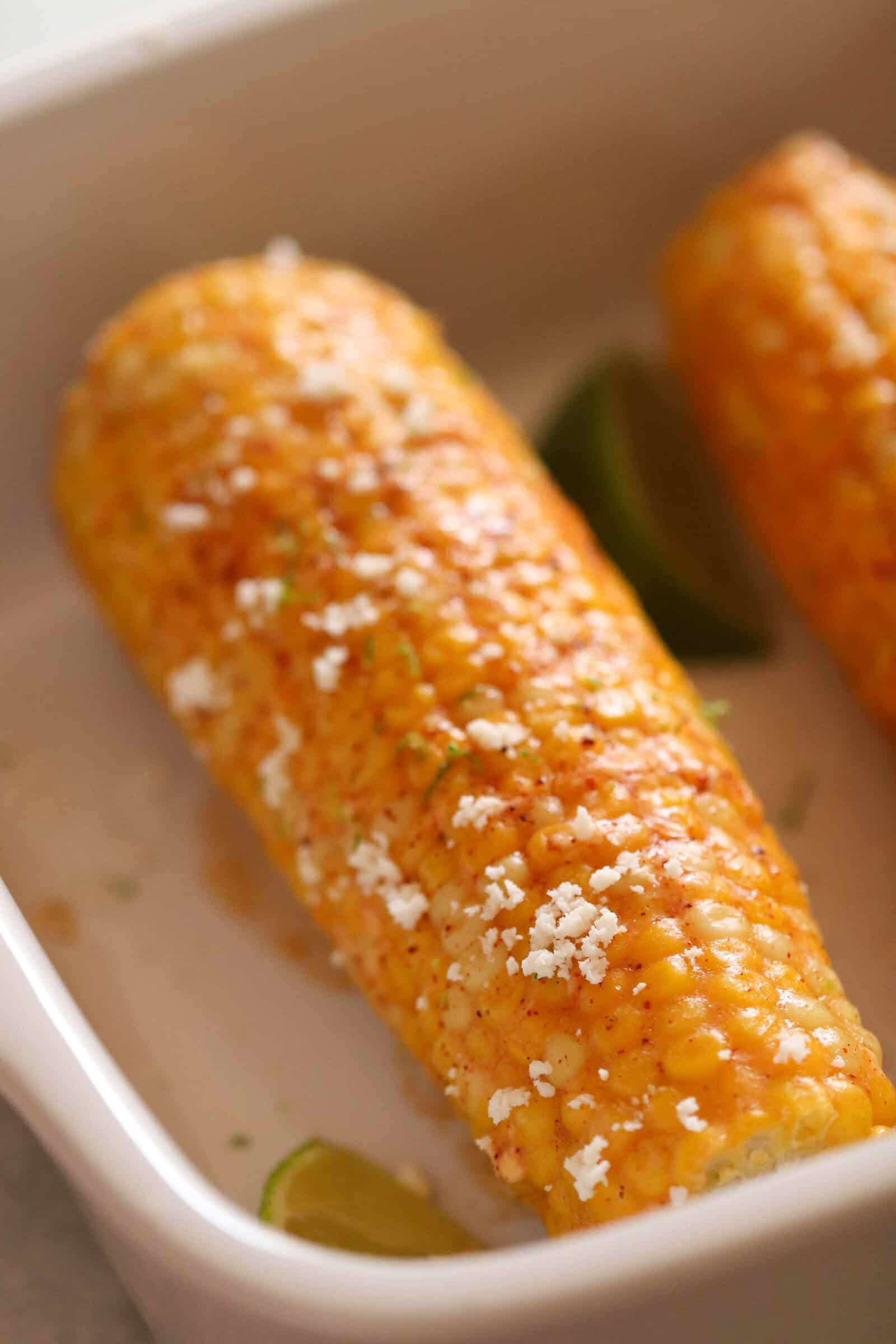 Our love of everything Disneyland is no secret, and we are obvious huge copycat recipe people. This Chili Lime Corn combines our love of both worlds.
With corn on the cob boiled to crunchy perfection and then rolled in a chili powder, lime juice, and butter mixture, it's a sweet, sour, and slightly spicy combination that's sure to please.
We like to add a little lime zest and cotija cheese to ours. It makes the perfect side dish or snack and it brings us back to sunny days spent at one of the happiest places on earth. 🙂
How to make copycat Disneyland chili lime corn:
Fill a large stockpot with water and heat to boiling. Add in corn and cook 5-7 minutes, until heated through. If you don't like boiled corn on the cob, check out the other ways you can cook corn on the cob below.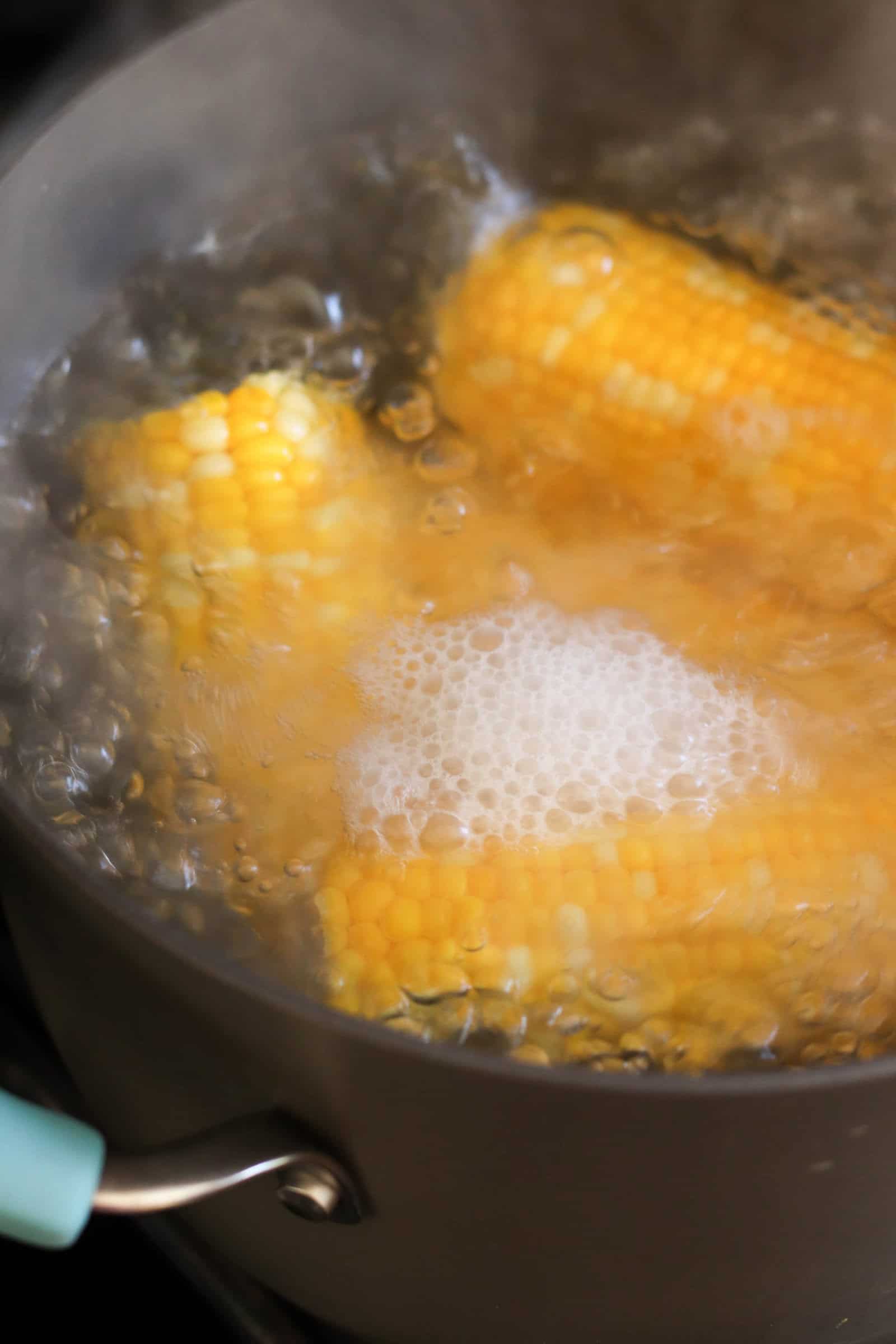 While the corn is cooking, mix together butter, chili powder and lime juice in a shallow dish.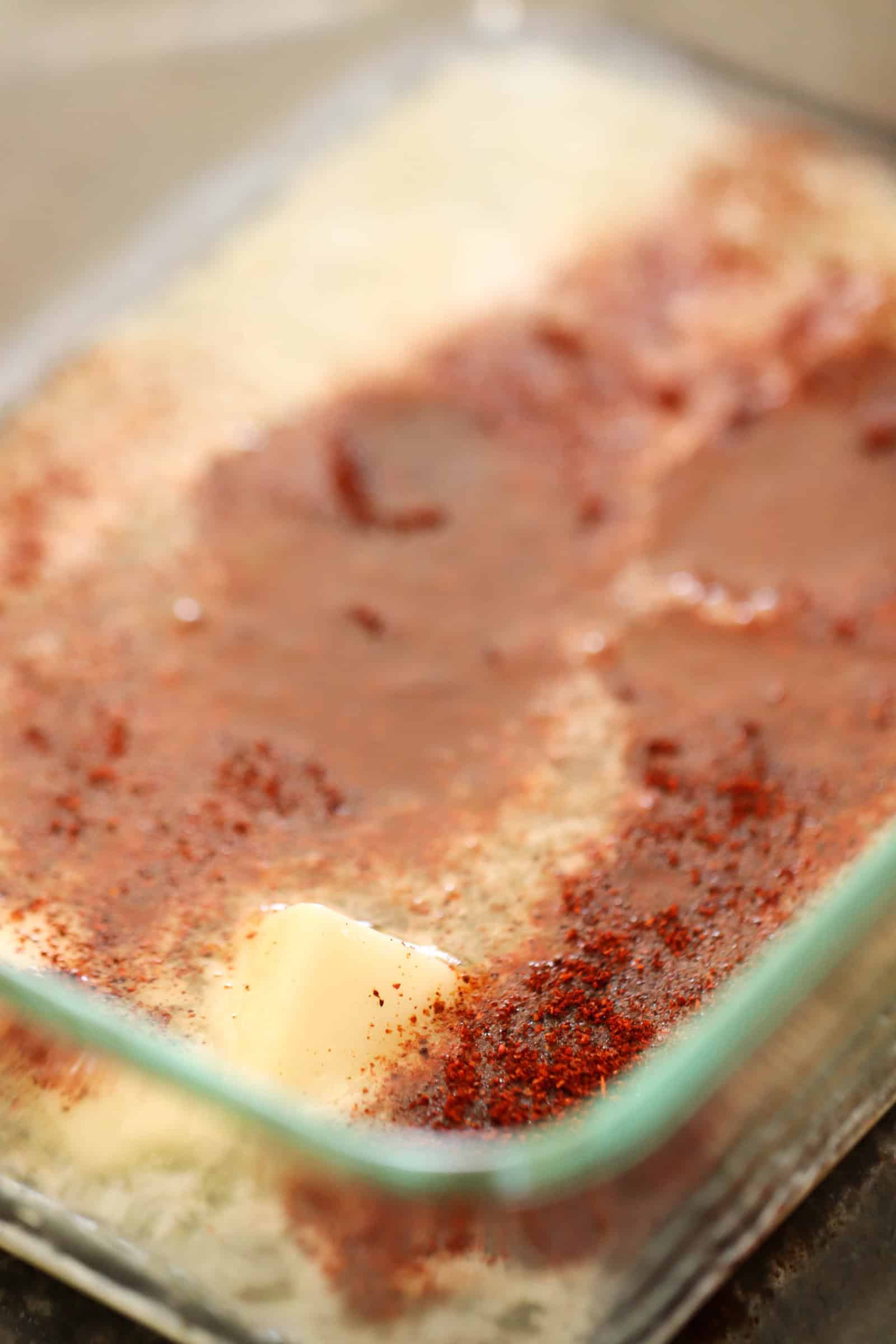 Remove corn from the stockpot and roll in the butter mixture.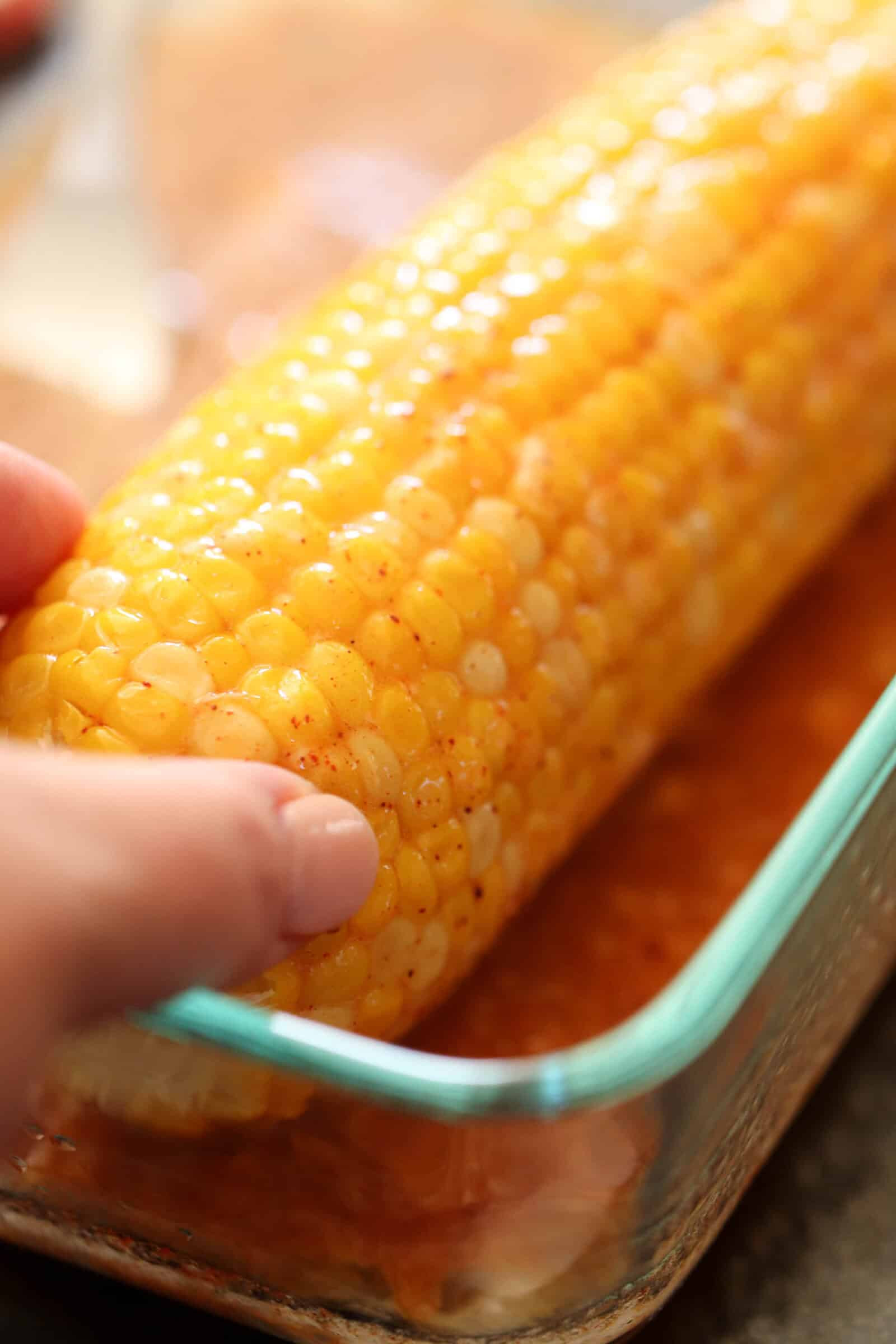 Top with lime zest and cotija cheese (this step optional and obviously not included at Disneyland, but we love the taste of it!), and serve warm.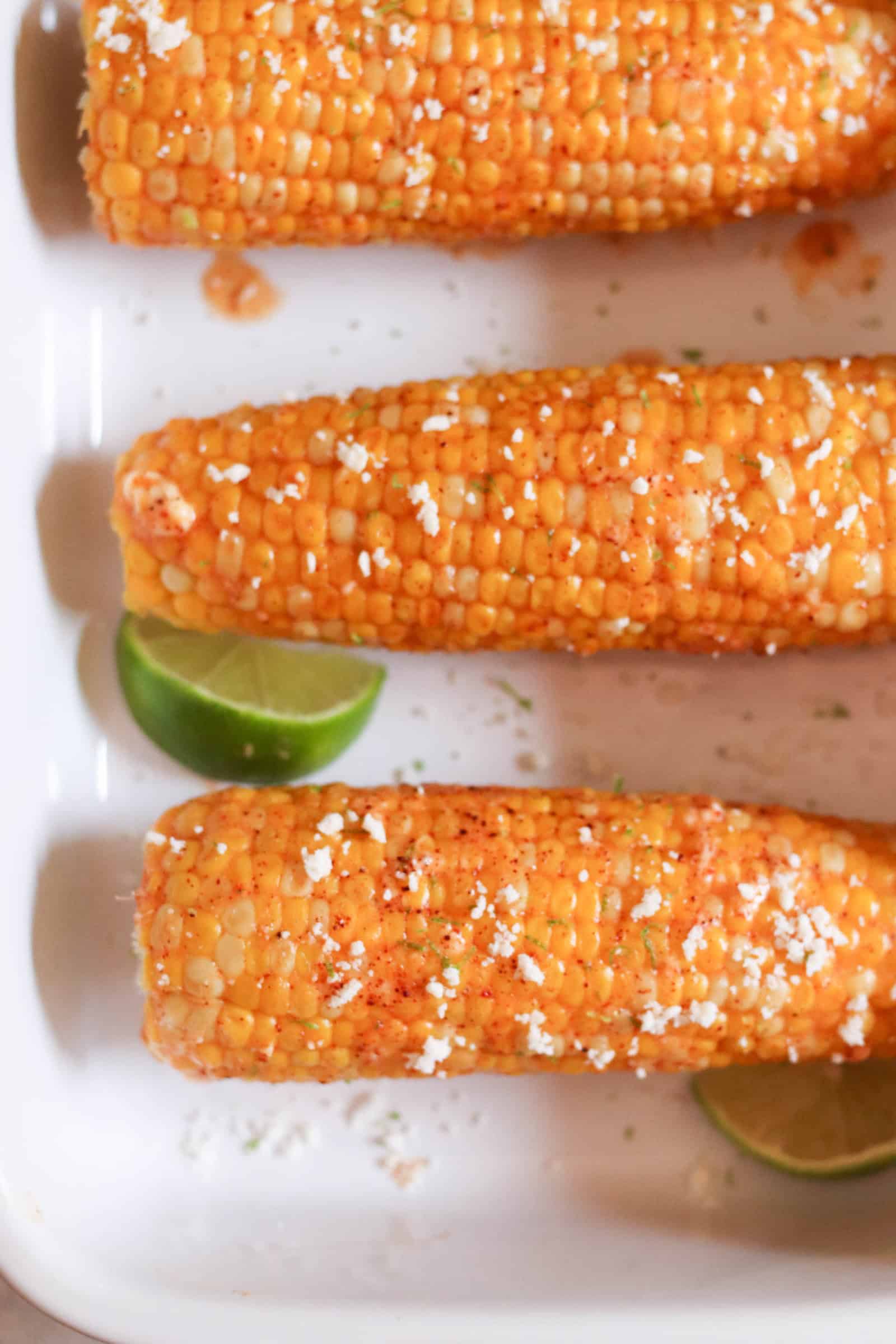 How to cook corn on the cob
There are a few ways to cook corn on the cob that would work for this recipe. Boiled, Baked, or Grilled. You can also cook the corn in your Slow Cooker or Instant Pot.
Try out Instant Pot Corn on the Cob (Pressure Cooker Recipe) HERE!