I am not a huge salad eater, but this is one salad I can't get enough of. It is so yummy and full of flavor and texture. The berry and citrus combination is so yummy, and the salad dressing is beyond delicious.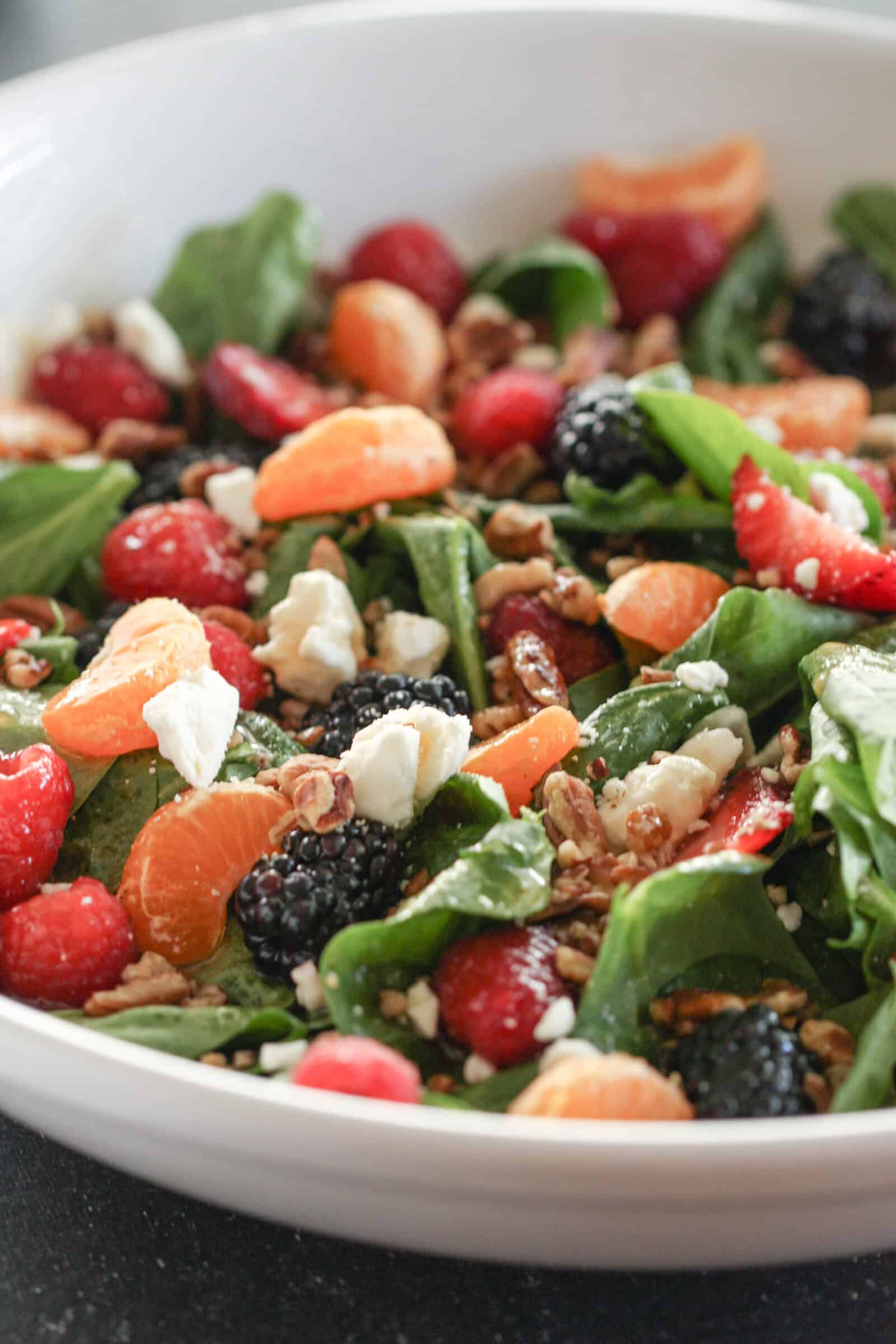 I came across a picture of this Citrus Berry Salad, with similar ingredients and it looked amazing so I decided I would give it a try.
I am so glad I did, because this is the BEST salad recipe I have ever made and tasted. Better than any restaurant, or bag salad that you get from the store and mix together (I strangely love those?).
This is perfect for andy spring, or summer get together. I am making it for our Mother's Day lunch this year, and I think everyone is going to be very pleased.
It is full of fruity flavor and the salad dressing is to die for. You will love how simple and delicious it is.
Tips to making the best Citrus Berry Salad:
The secret to homemade salad is the toppings and the dressing. But you also want to make sure your produce (especially your greens) are the perfect amount of crispness.
How to pick good spinach.
Spinach can be tricky. But you must always dig for the best bag or container. I usually don't buy organic, just the spinach in the bag by the salads.
Look for spinach that is bright green. You don't want the edges to be wet, dark or wilting, because your spinach is over ripe and starting to go bad. Look for stiff spinach with a vibrant color.
Even though the bags say they are washed and ready to eat, I still give my salads a rinse.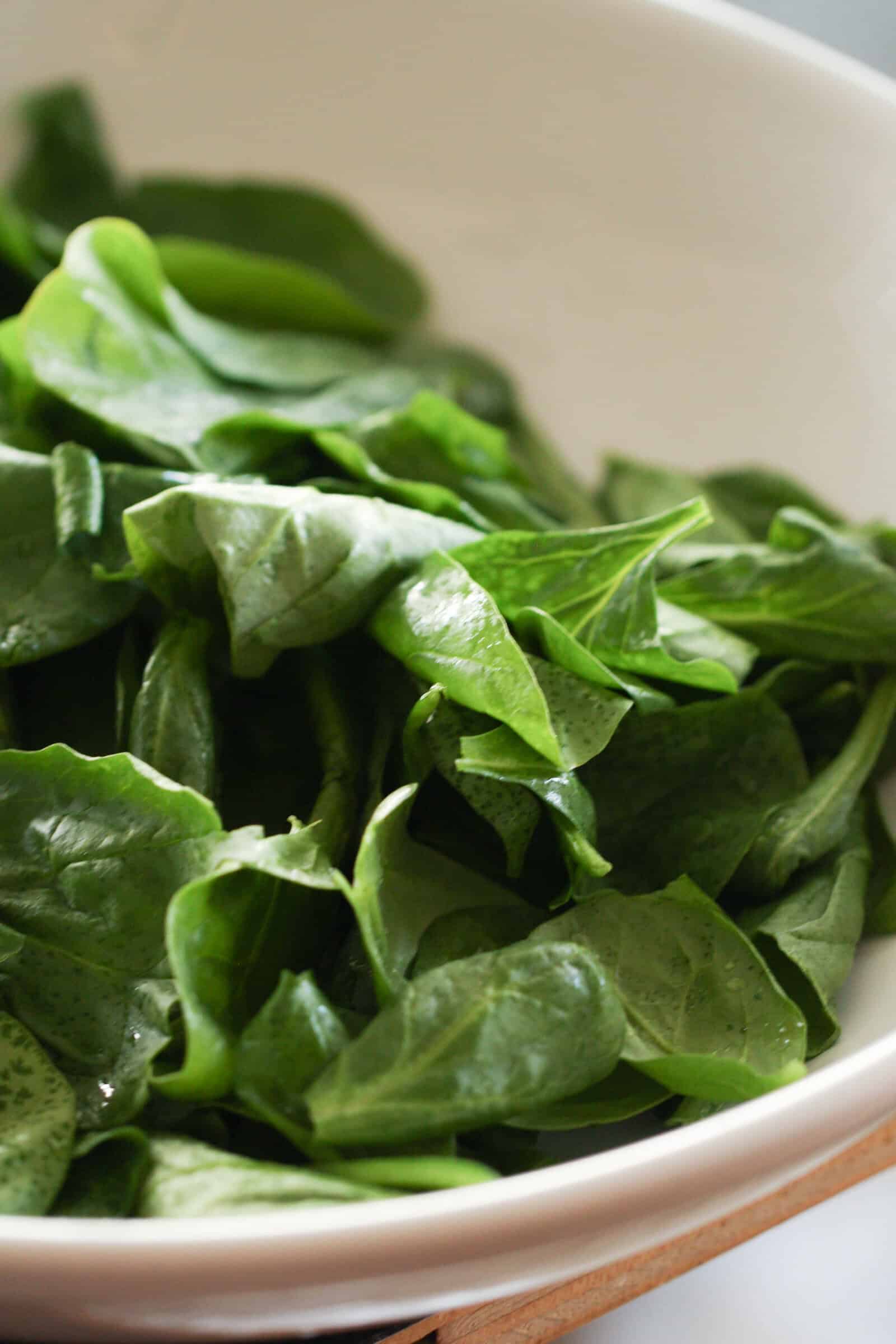 I am the exact same way with fruit. I always rinse it. You never know who has touched it, opened the fruit containers, or how well it was "washed".
Pick raspberries and strawberries that are plump, dark red, no signs of white or yellow, and proportionate.
Blackberries should also be plump and juicy, not thin and stiff.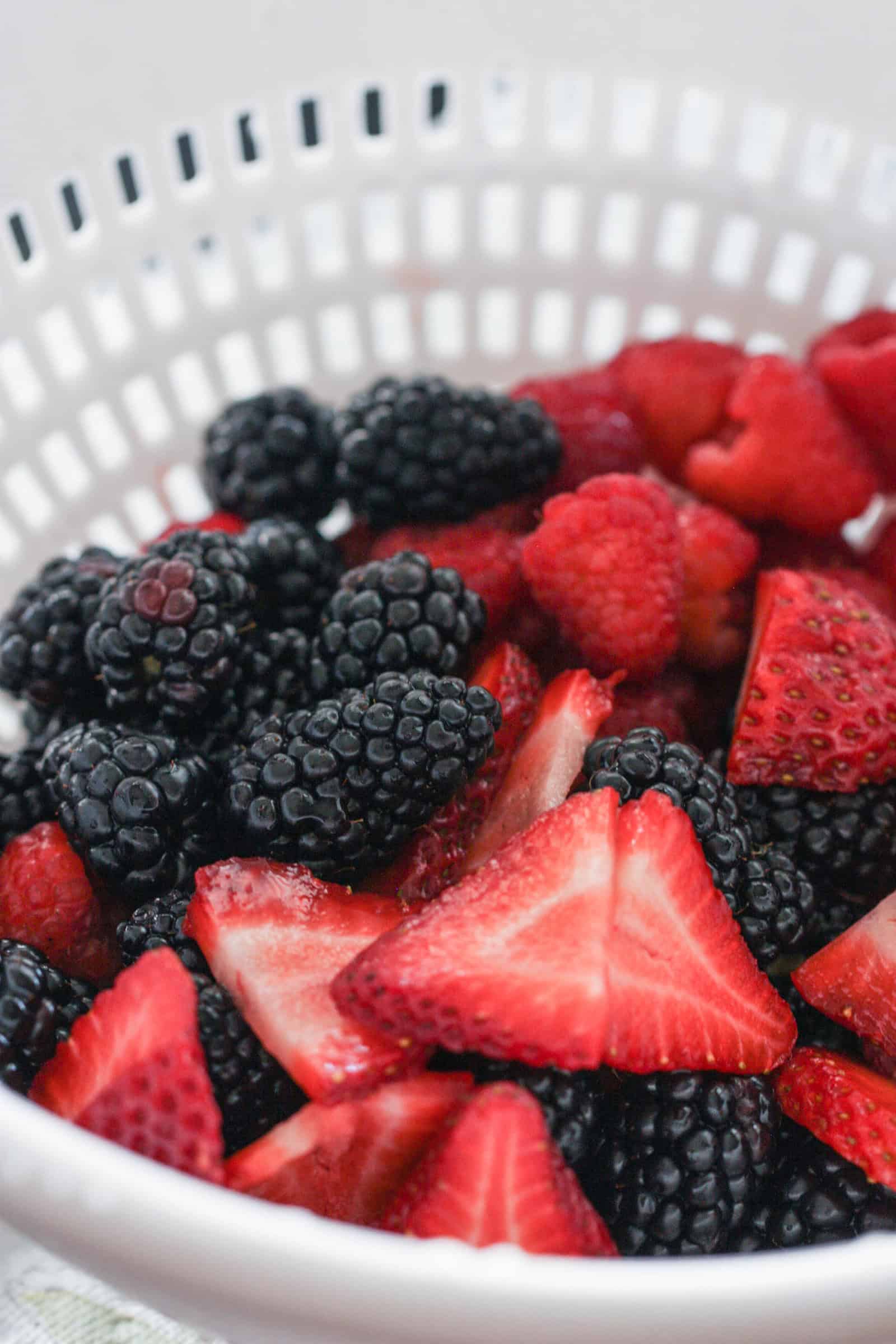 Add your berries to your spinach after both have dried a little bit. You don't want them soaking wet, or the dressing will have a hard time sticking to the salad and the toppings, and won't take on the delicious dressing flavor.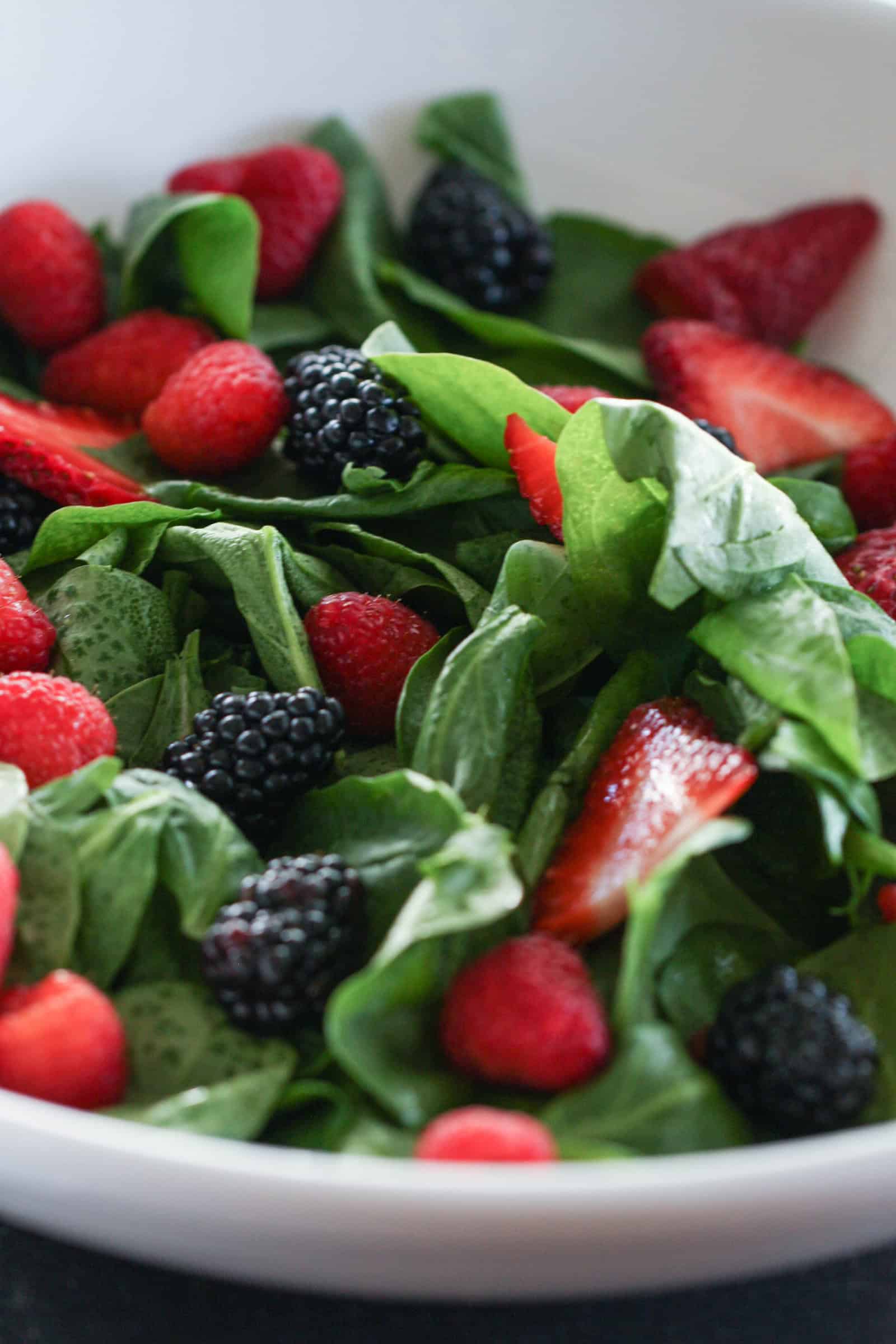 We like to use fresh clementines (or cuties as my kids call them) for this recipe. You could also use mandarin oranges, but the flavor of the fresh fruit is so much better than the canned fruit. I also love the contrast of colors, which make the salad beautiful.
For this salad I used regular chopped pecans, instead of sugared or candied. I promise with this salad dressing, it will still taste amazing. The nuts just give it a little more texture and crunch.
I'm a huge Feta Cheese lover. I get it's not everyone so this could easily be replace with parmesan cheese, blue cheese, swiss cheese or really any cheese. So yummy and delicious.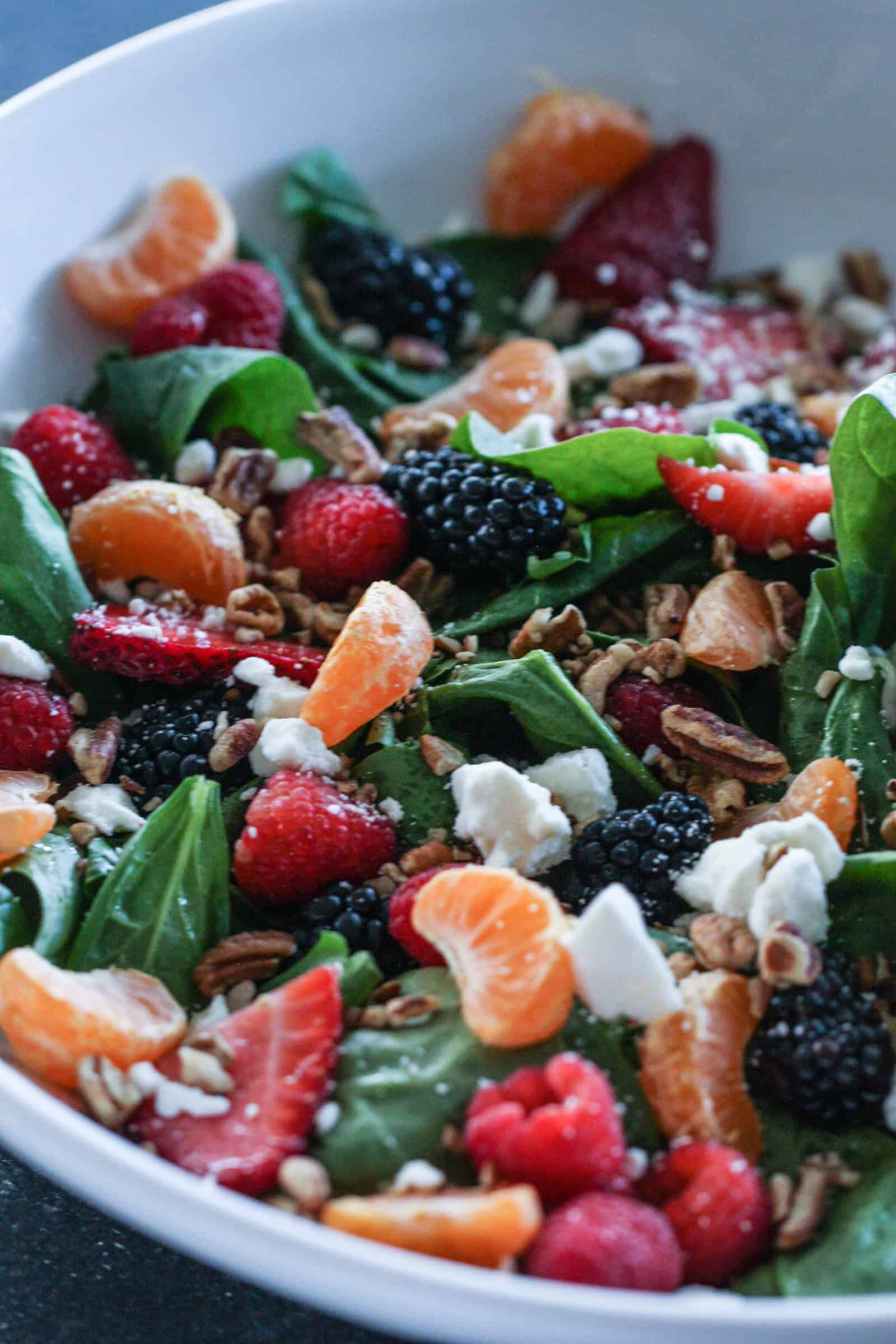 Make the Citrus Berry Salad dressing:
This is the most simple salad dressing of all time. It is also the most delicious. It only requires a few inexpensive ingredients, that you may already have on hand:
orange juice
olive oil
balsamic vinegar
honey
That's all their is to it. The orange juice (we used fresh) is what really give it the most amazing flavor. This is also a more sweet salad dressing than it is salty. It's sooooo good. I could honestly drink it.