These Fiesta Ranch Chicken Burritos are out of this world delicious and full of flavor. You are going to love how easy they are to make, and how full of flavor they are. They come together in a matter of minutes and taste amazing.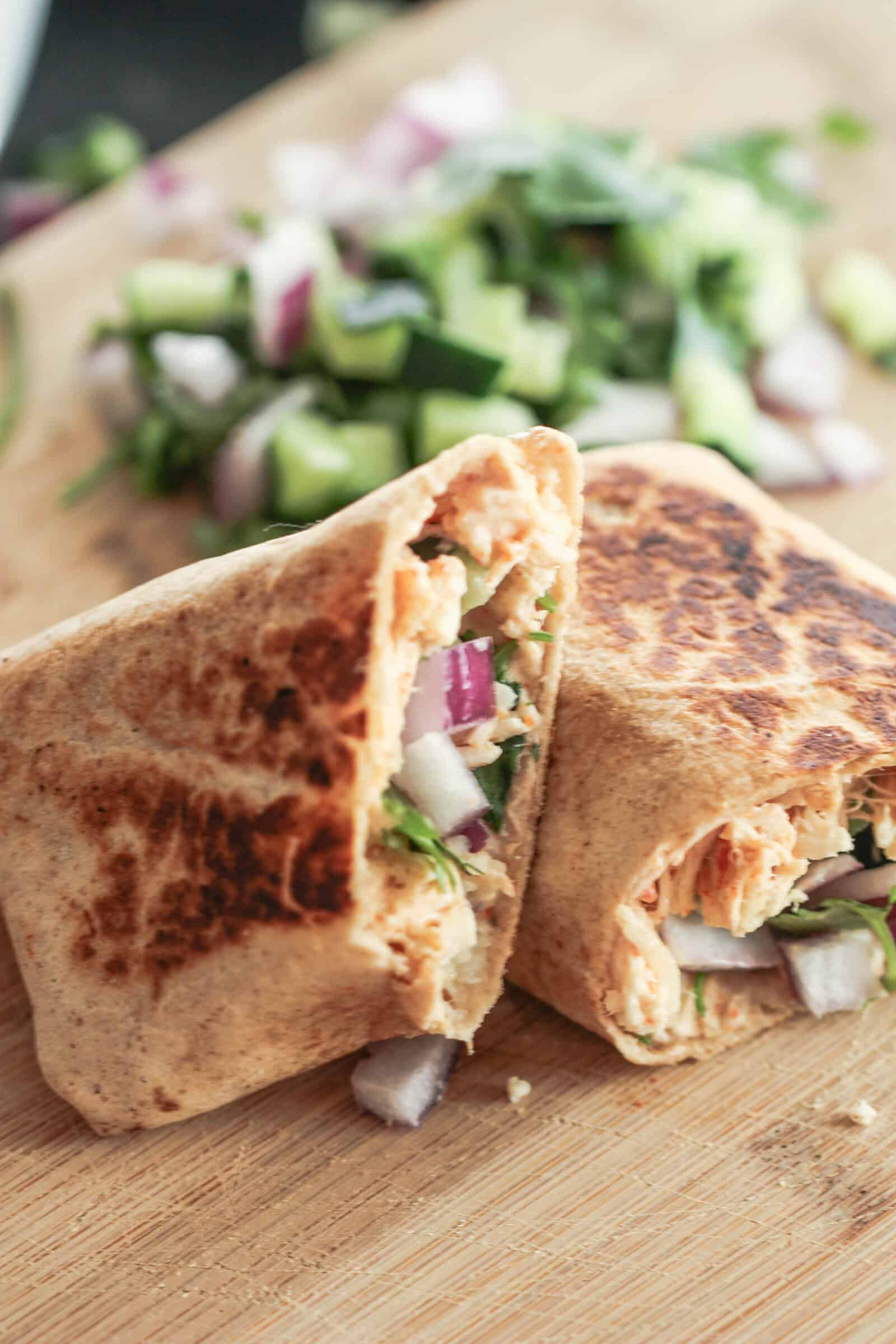 You are going to love how simple and delicious this Fiesta Ranch Chicken Burrito is.
I have joined the January band wagon. I am trying to get on track and eat healthy again, and go to the gym, but it hasn't been easy.
Since being pregnant, my energy is at an all time low, and shows no sign of coming back anytime soon. So for now, I will just keep eating healthy and trying my hardest to accomplish a workout, a few days a week.
I have been trying to find a few healthy more recipes that I can swallow and not gag on, and I actually loved this one.
It tastes fresh, but not like a green smoothie fresh. Also, the sauce is what really gives it an amazing flavor.
Related Recipe: Looking for more Fiesta Recipes?! Try our Instant Pot Creamy Fiesta Chicken!
Add your other favorite vegetables:
I love this recipe because it is so versatile. You can add any vegetable you want, and it will still taste fresh and delicious.
Here are a few of my favorite additions:
Mushrooms
Zucchini
Bell Peppers
Tomatoes
Banana Peppers
Sprouts
Black Beans
Carrot Shreds
You could literally add, whatever you wanted to this recipe, and it would still taste fresh and amazing. It is incredibly easy to make and tastes delicious.
How to make fiesta ranch chicken burritos:
Step 1: Combine the plain Greek yogurt with the Fiesta Ranch Mix.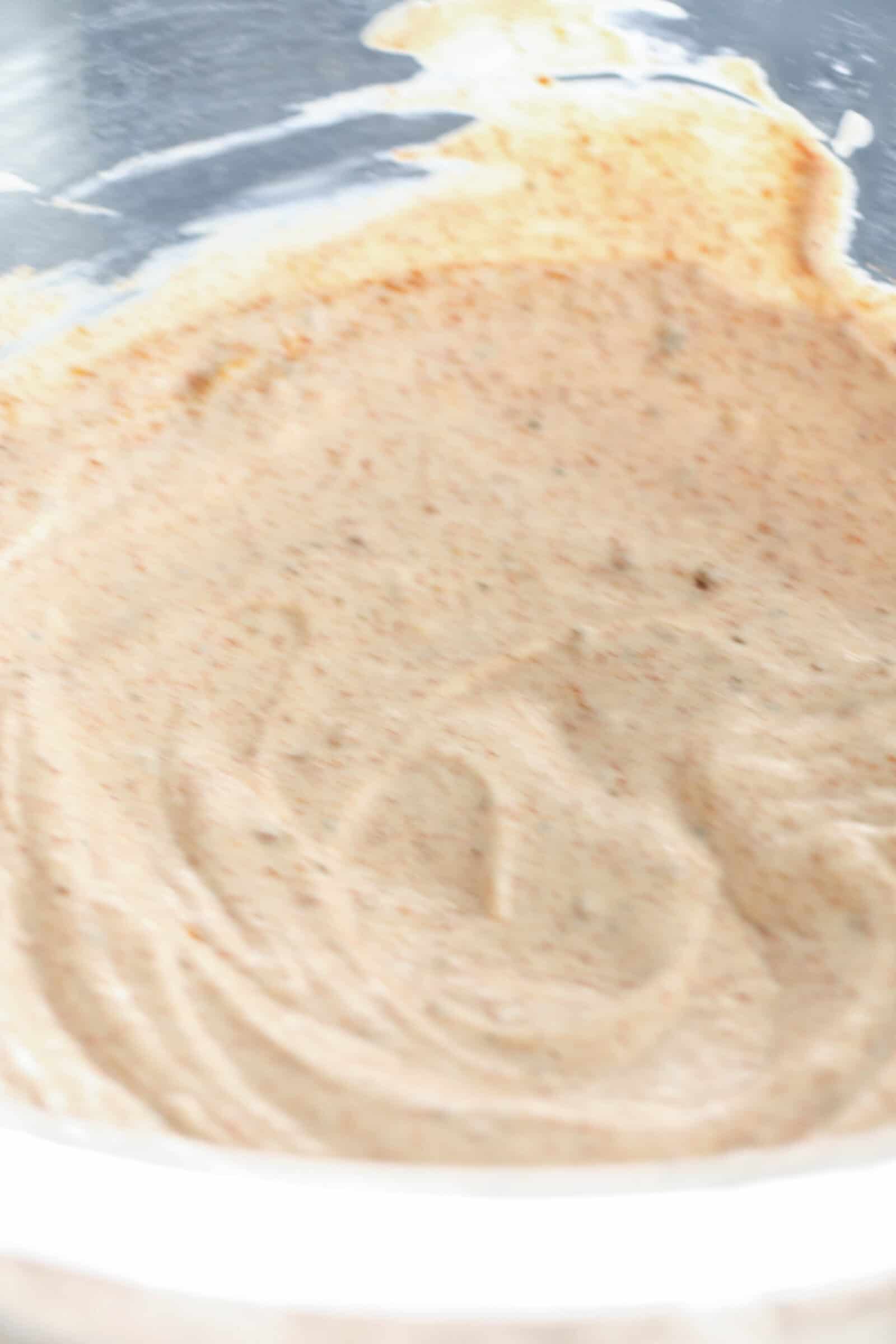 Step 2: Add the ranch and cheese to the tortilla.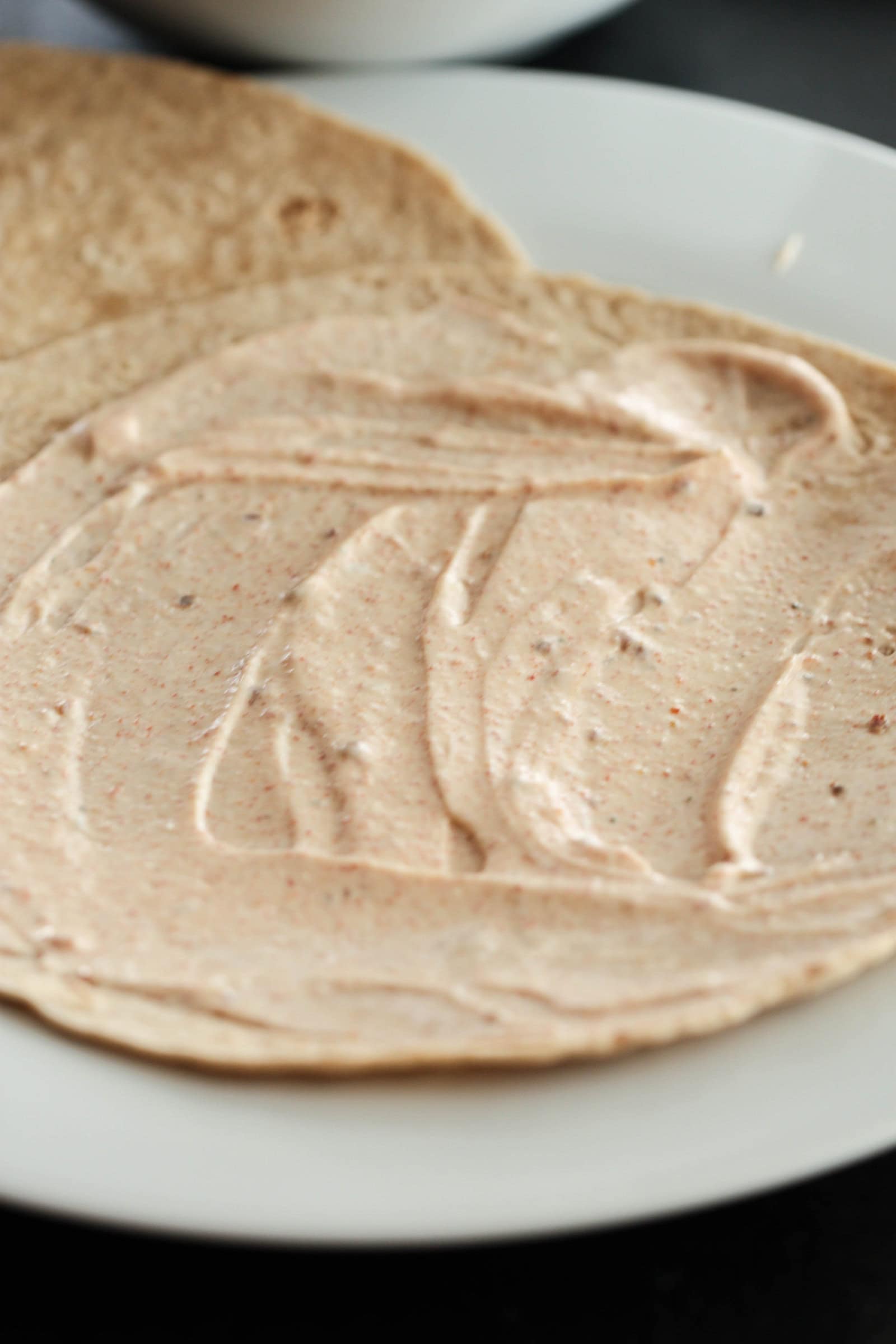 Step 3: Place the chicken and vegetables down the middle.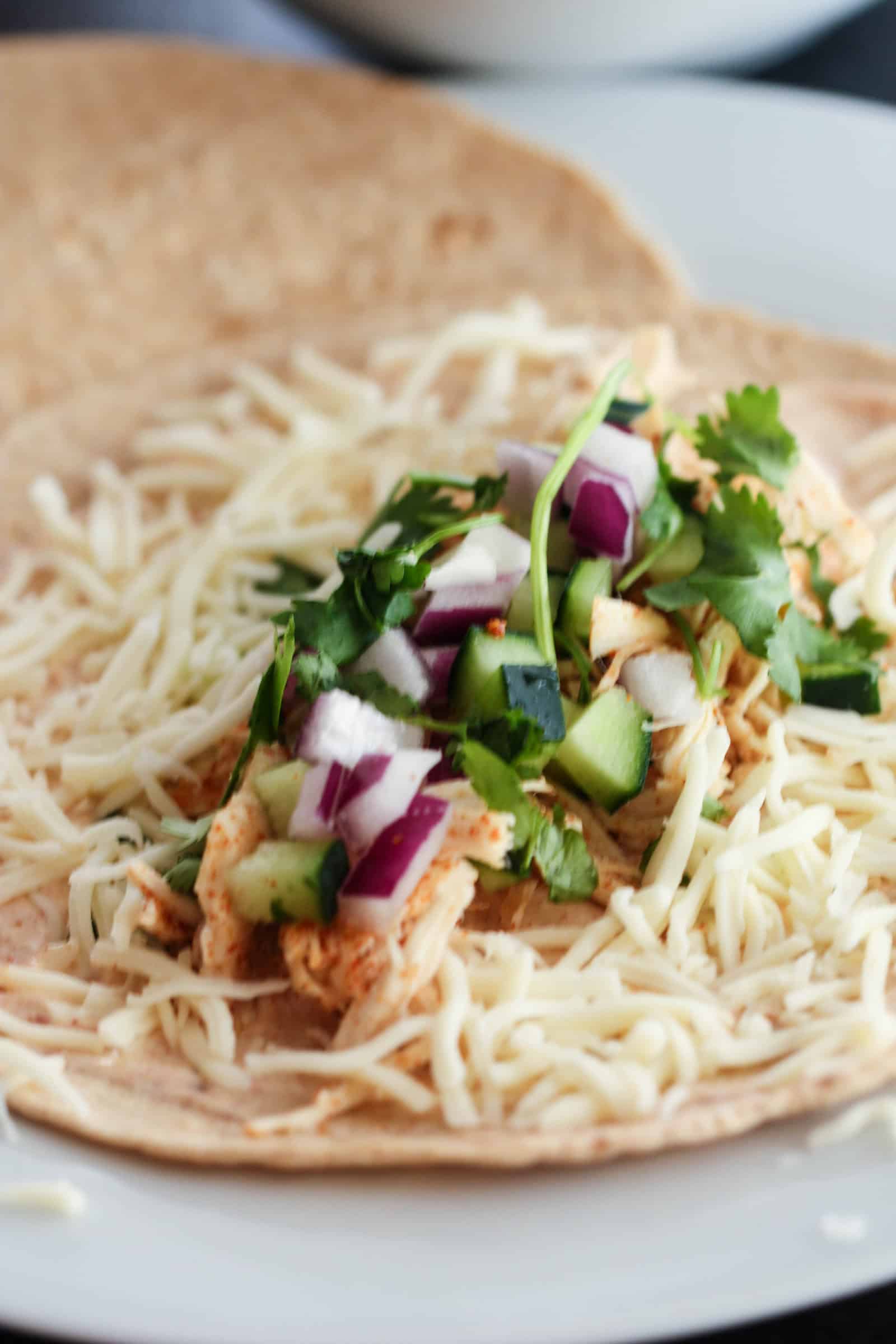 Step 4: Wrap and lightly cook the sides.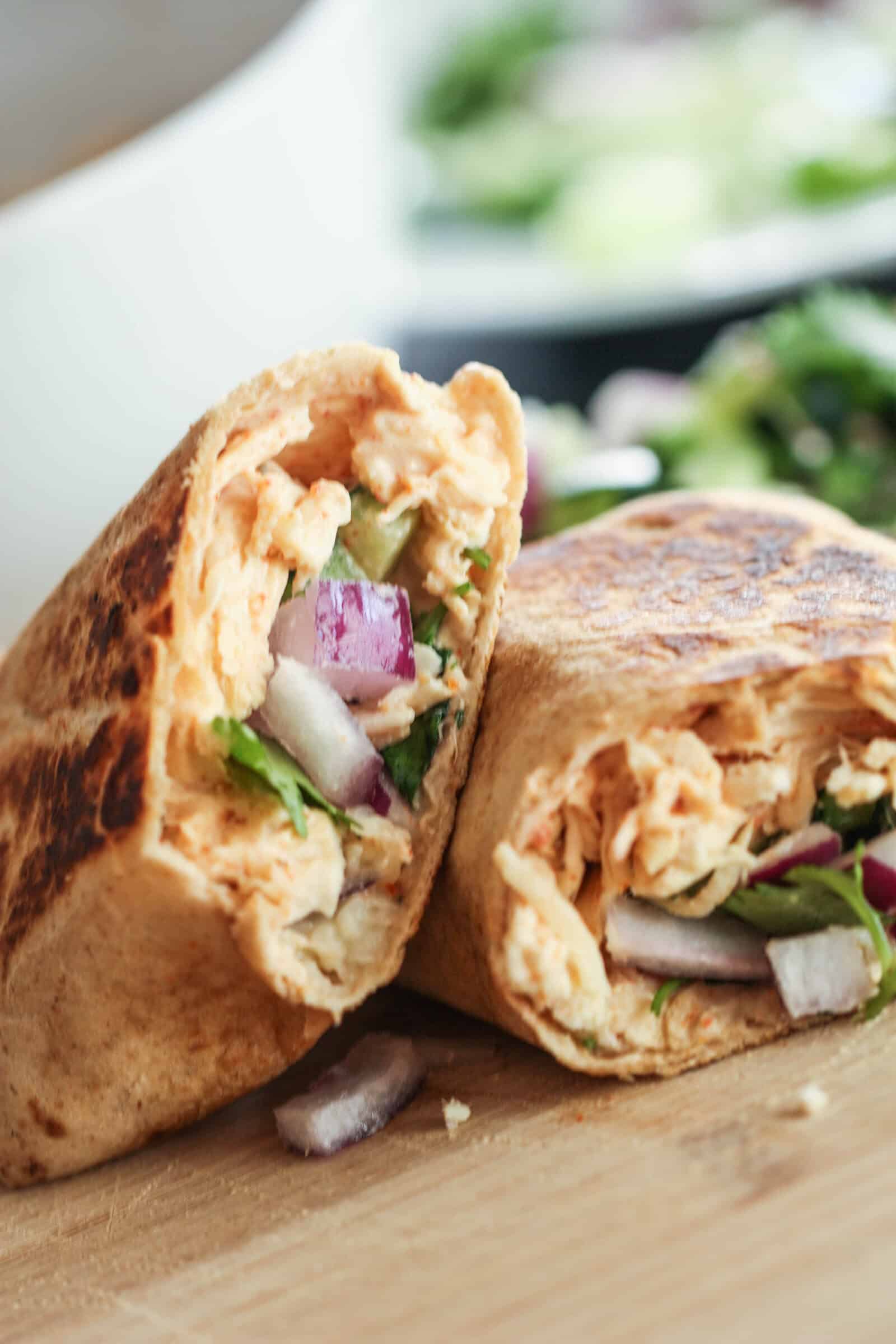 Step 5: Eat warm.
Looking for more Ranch Chicken? Try our Easy Baked Crack Chicken Recipe!