With all the fresh flavors of a chicken Caesar salad bundled together, these Chicken Caesar Salad wraps will become a new favorite! They are simple to throw together and are packed with protein, which makes them the perfect lunch or dinner.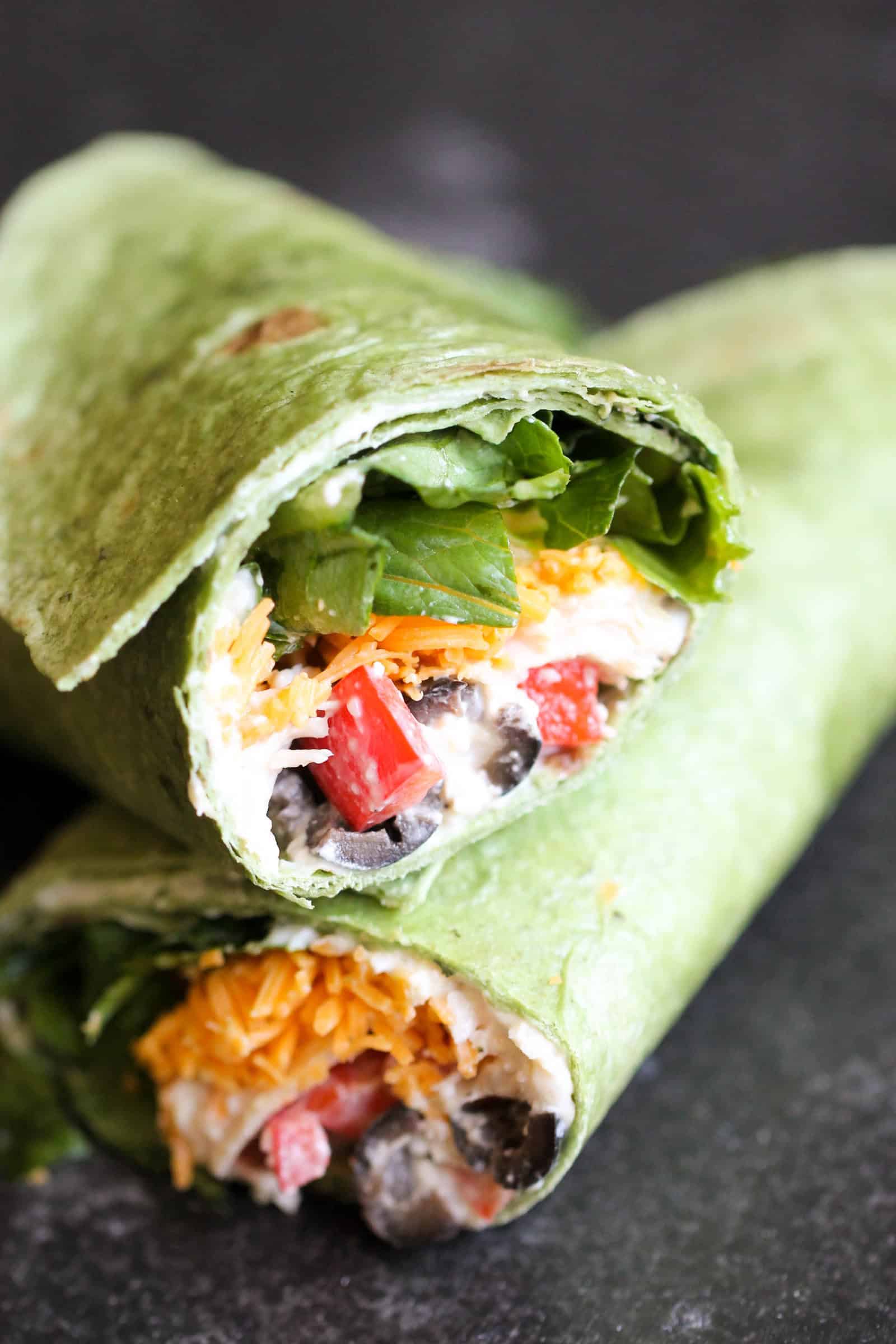 Grilled Chicken Caesar wraps take very little time to prepare, making them our favorite go-to dinner on those busy nights full of family activities.
WHAT KIND OF CHICKEN CAN YOU USE IN A WRAP?
We like to cook up a lot of chicken breasts at one time and have them shredded or cubed and ready to go in recipes. But with wraps, there are so many chicken options available.
Frozen chicken breasts can be purchased at a great price when bought in a 3 to 4 pound bag. Thaw them and boil in a pot of water until cooked through. We dice them up and freeze in freezer bags.
Rotisserie chicken is another great way to simplify this chicken Caesar salad wrap recipe. Purchase a cooked rotisserie chicken at the store. Bring it home and pull off all of the meat. Dice or shred for your recipe.
Canned chicken is another easy alternative when making wraps. Canned chicken is quick and affordable. It's an easy way to add protein to any recipe.
When grilling chicken for a bbq, just grill up a few extra chicken breasts for other recipes. It's a convenient way to have delicious grilled chicken added to any chicken dish.
WHAT CAN YOU ADD TO CHICKEN CAESAR WRAPS?
Chicken Caesar Salad Wraps are the perfect dinner that you can customize to your own taste. We like to follow the recipe as we have it here in this post, but we often get a craving to change things up a bit.
Chicken wraps are a versatile recipe, so go ahead and add any ingredients that you love, that you have in your pantry, or whatever is growing in your garden at the time.