Enjoy these fresh and easy to make lemon cheesecake pudding cookies today! They are so soft and chewy with the delicious lemon flavor.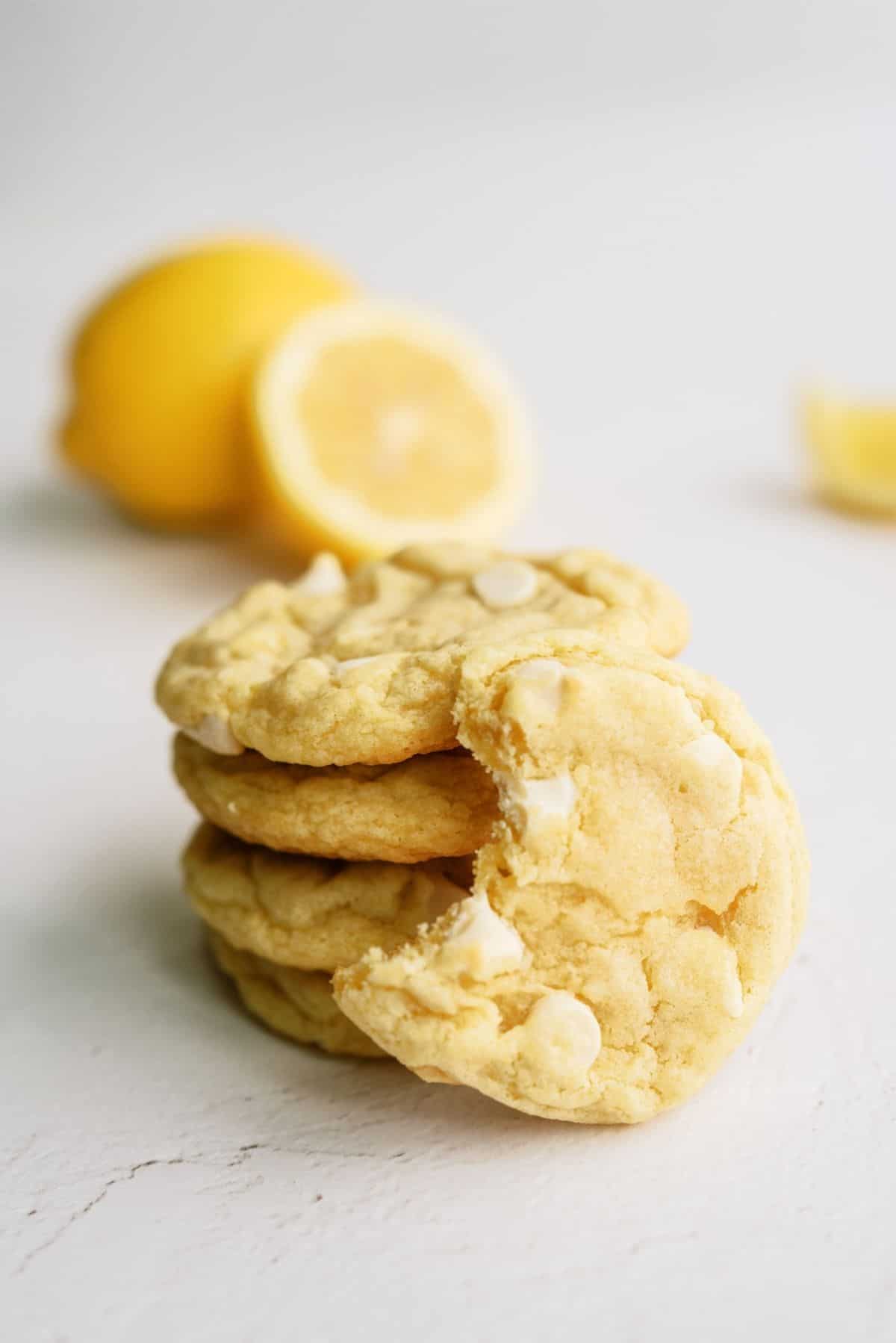 Lemon cheesecake pudding cookies are one of a kind. They are super simple to make, but not your standard chocolate chip cookies, they are better!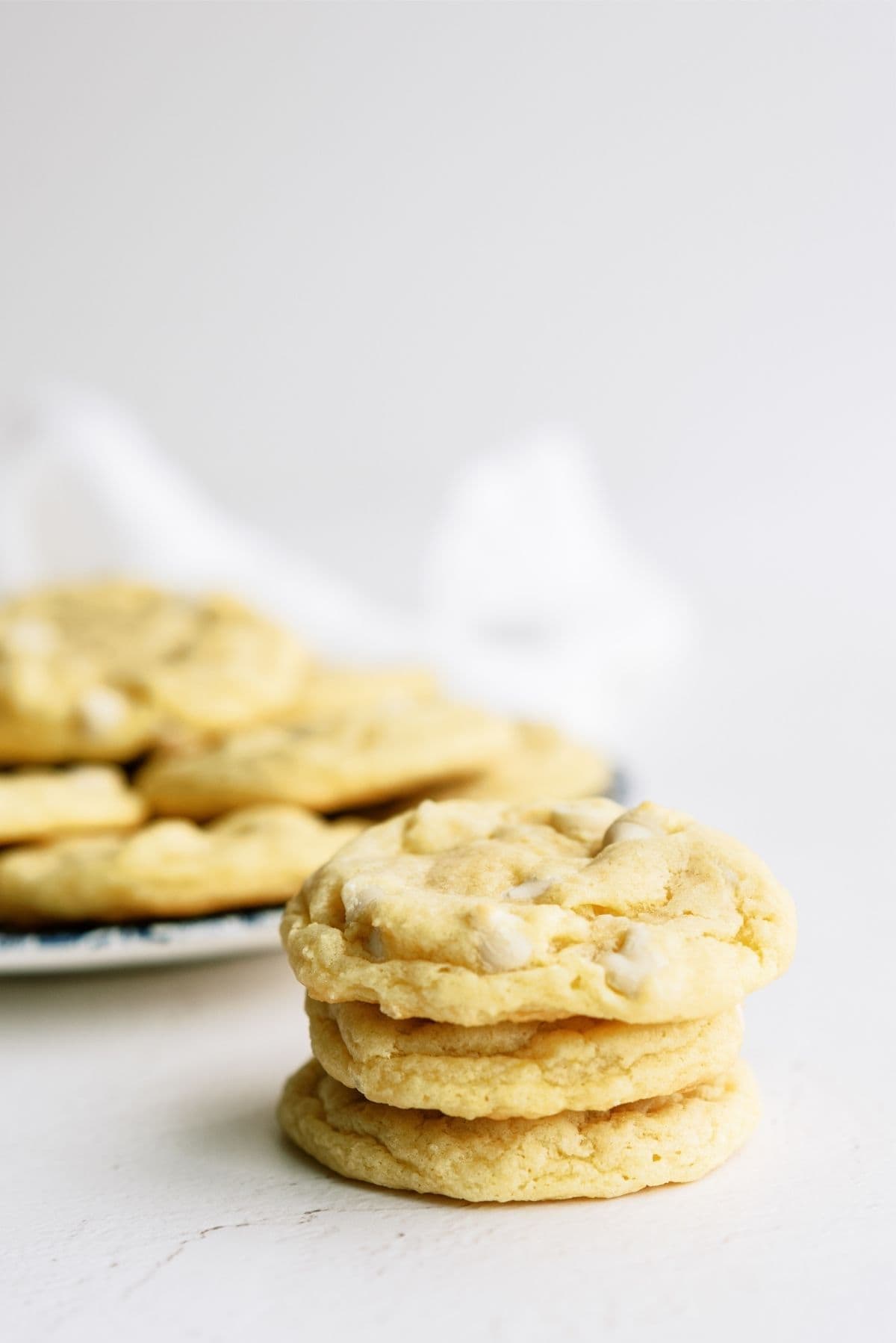 Lemon cheesecake pudding cookies are such a nice change and perfect for spring. Since these are cookies made with pudding, it also makes them super soft. 
I will say, if you are looking for a new favorite family dessert, this might just be it! And if they are, embrace it because it is one of the most simple dessert recipes you can make. Not to mention they are, of course, delicious.
For more amazingly flavorful yet simple cookie recipes, you need to check out our banana cream pudding cookies, M&M pudding cookies, and our white chocolate cranberry pudding cookies.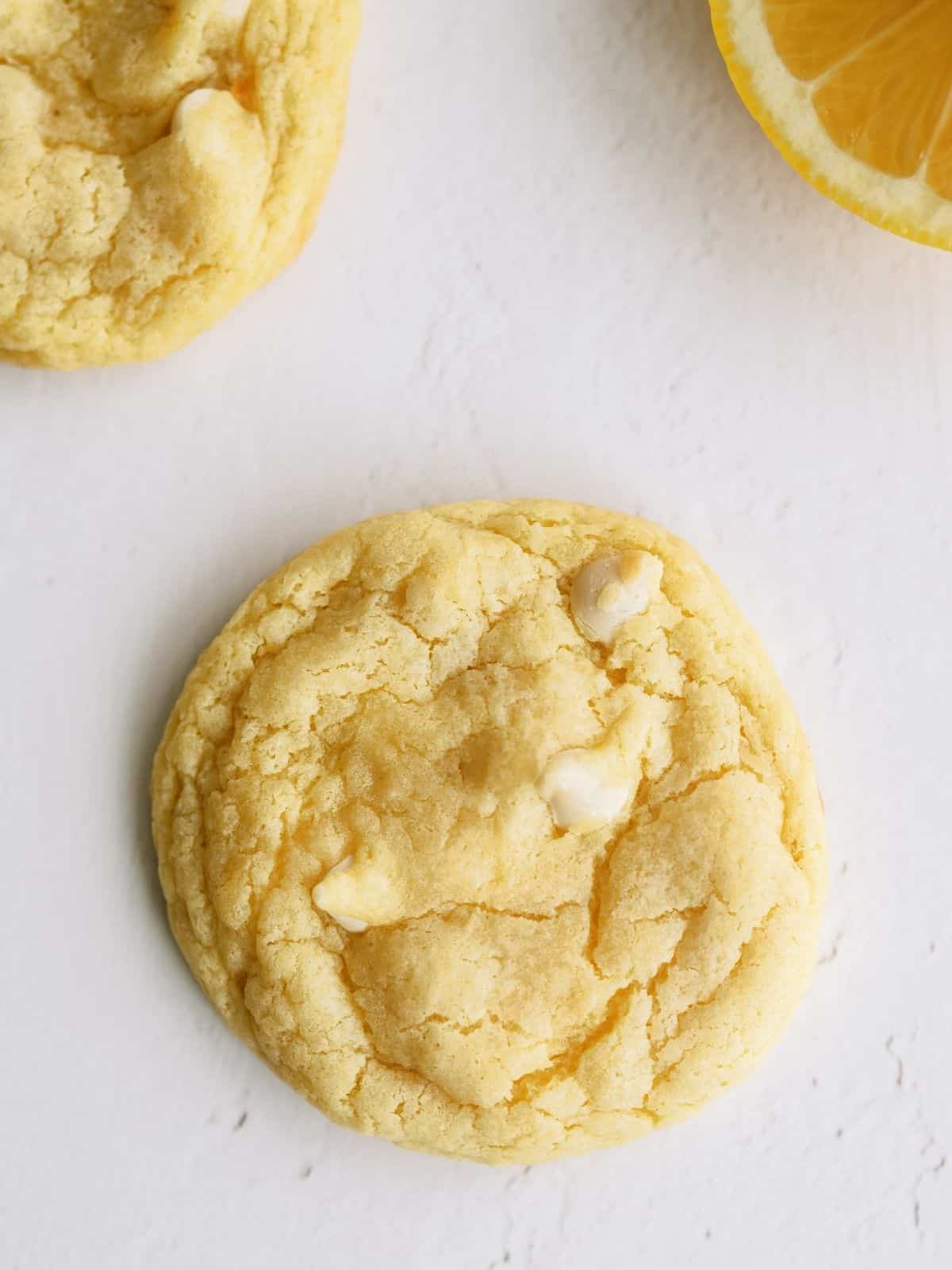 Ingredients You'll Need For Our Lemon Cheesecake Pudding Cookies Recipe:
Cream cheese
Shortening
Eggs
Sugar
Salted butter
Instant lemon pudding mix
Almond extract
Baking soda
Baking powder
Salt
All-purpose flour
White chocolate chips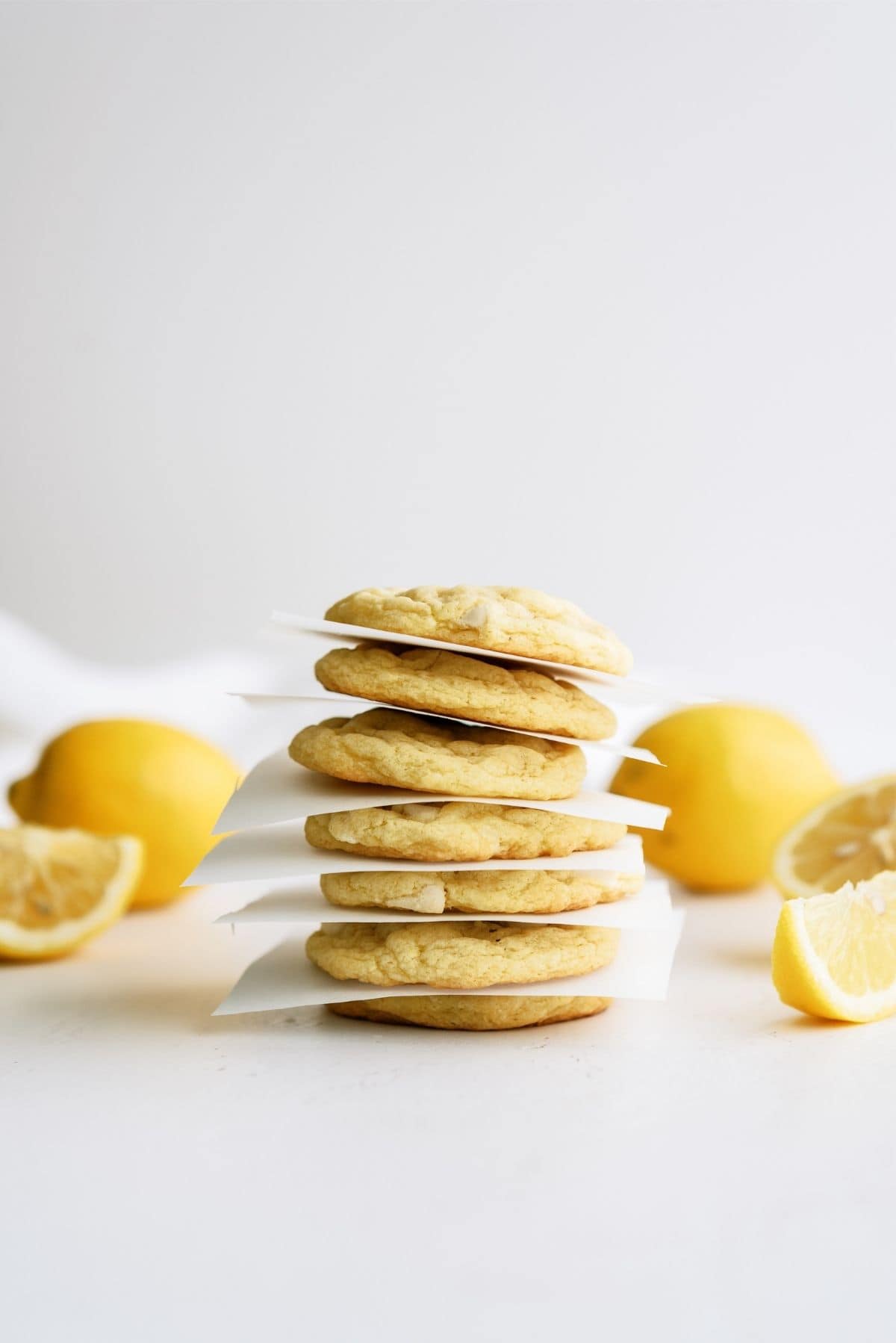 How To Make Our Lemon Cheesecake Pudding Cookies Recipe:
Start by preheating the oven to 350 degrees and line cookie sheets with parchment paper or silicone mats.
Now, add the softened cream cheese, shortening, eggs, and sugar to a mixing bowl and mix it all together until it is well combined for about 1 minute.
Then add in the melted butter and instant lemon pudding mix and continue creaming the ingredients together for another minute.
Next, add the almond extract to the wet ingredients and mix it together until they are combined.
Now, in a small bowl sift together the baking powder, baking soda, salt, and all-purpose flour.
Once it is all sifted together, add the dry ingredients into the wet ingredients and continue to mix them together until it is all combined.
Now pour in the white chocolate chips into the batter and stir them in.
When that is all set, drop a spoonful of dough onto the prepared cookie sheets until they are filled.
Then put the pan in the oven and let the cookies bake for 8-10 minutes or until the tops and edges are starting to turn brown.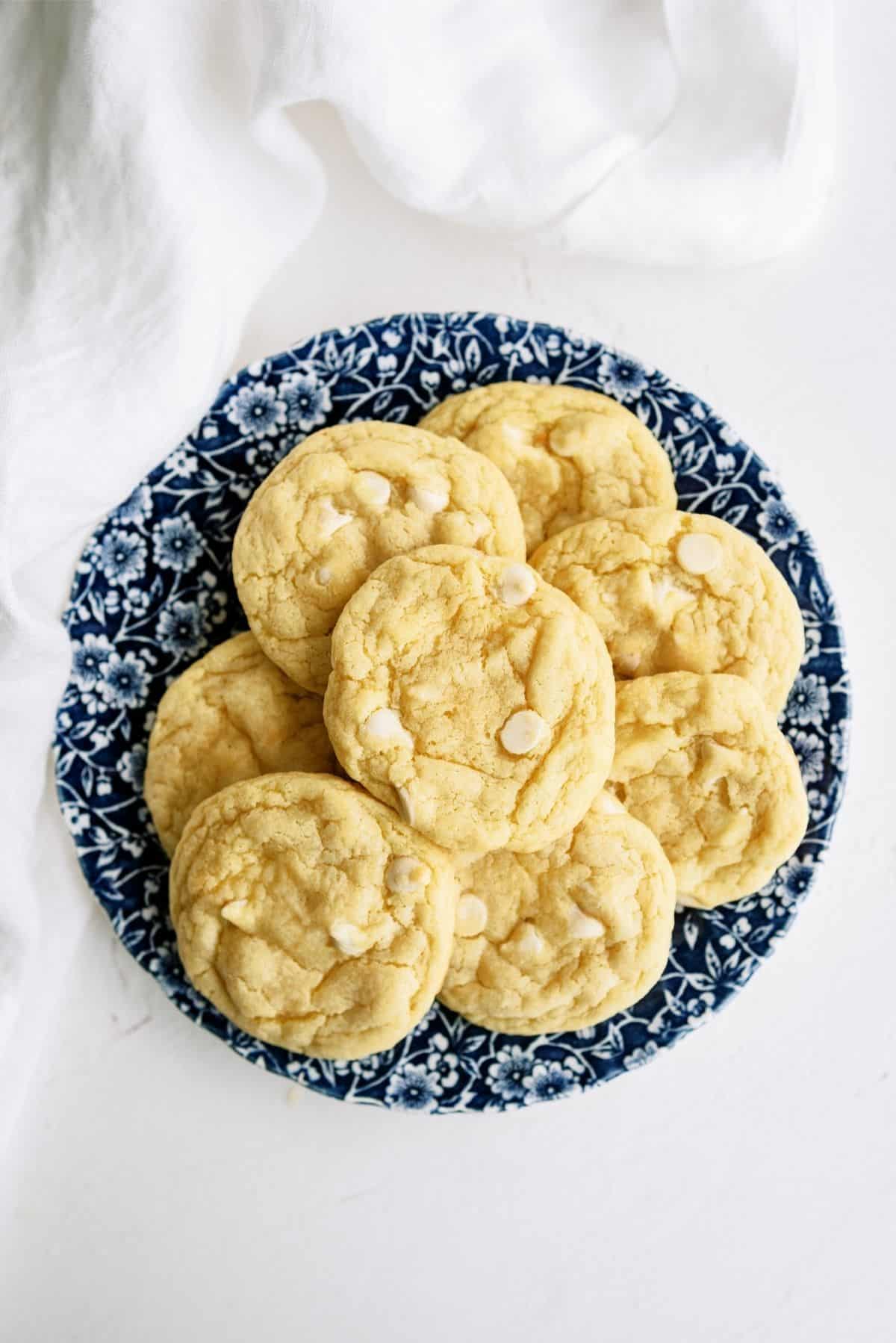 Let the cookies cool on the pan for 3-5 minutes and then move them to a cooling rack to allow them to finish cooling down before serving them (if you can wait!).
To Make Lemon Pudding Cookies You Will Need:
Large mixing bowl
Cookie sheets (THESE are great!)
Silicone mats or parchment paper
Small mixing bowl
Hand mixer
Spatula