This is one of our absolute favorite cookies! The delicious taste of a root beer float in cookie form! If you love root beer and cookies, you'll be head over heels for these cookies!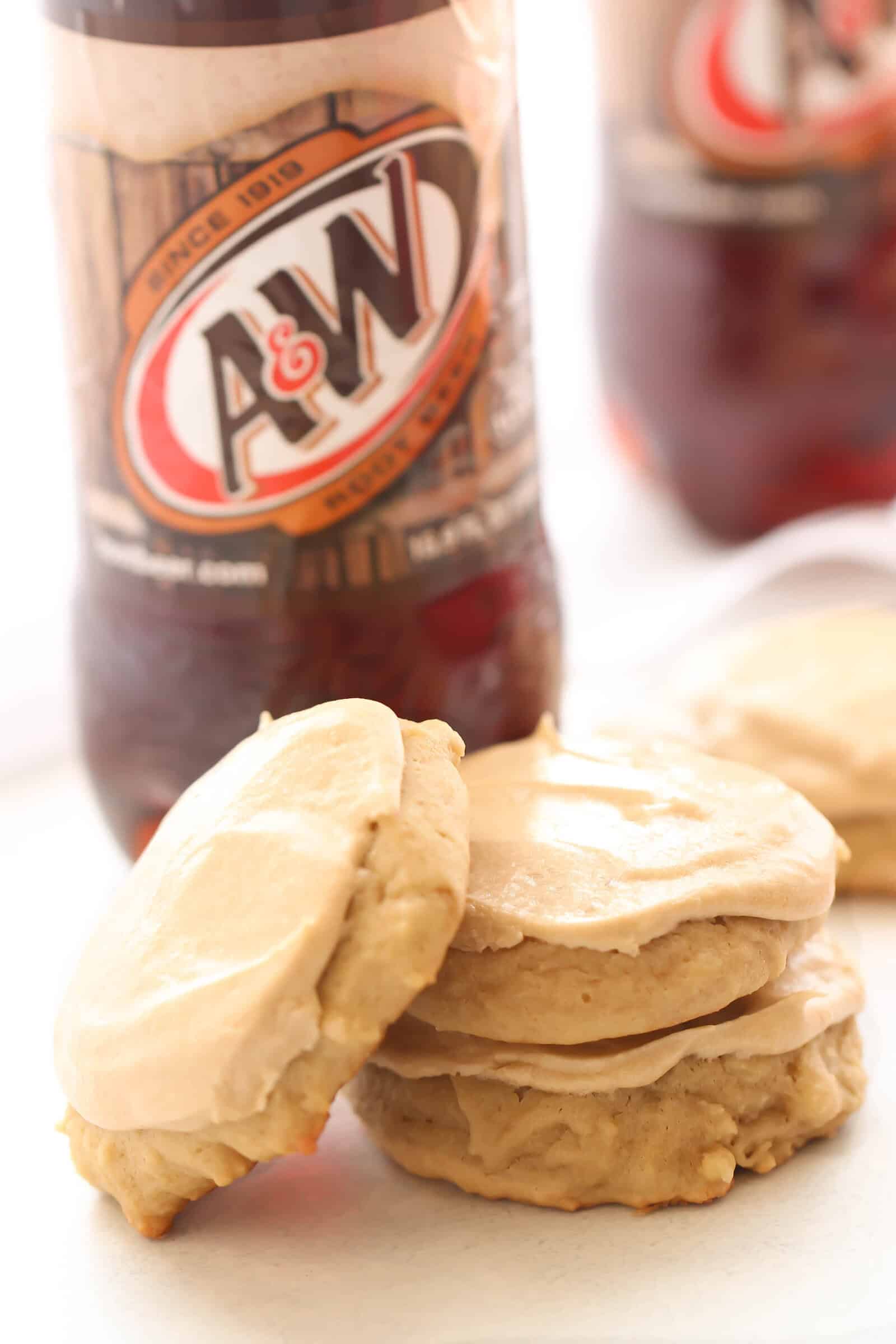 To be honest, we don't drink a lot of carbonated drinks around here . . . in fact, my kids call carbonated drinks "spicy drinks". Ha ha! But every once in a while, I just get such a strong craving for Root Beer.
I came across these cookies and knew that I had to try them. They are super soft and moist and the frosting on top is what makes the cookie! It doesn't use actual soda pop, but instead uses just a little bit of Root Beer extract (or concentrate) and it adds the perfect amount of root beer flavor.
If you love Root Beer, you will love these cookies!
TAKE A LOOK AT THE COMPLETE LIST OF INGREDIENTS AND KITCHEN ITEMS YOU'LL NEED FOR These root beer float cookies:
Root Beer Float Cookie Ingredients:
Butter
Brown Sugar
Eggs
Buttermilk
Root Beer Extract
Flour
Baking Soda
Salt
Powdered Sugar
Milk