A deliciously creamy chicken soup recipe that will make you fall in love with soup. Instant Pot creamy tortellini soup is wonderfully seasoned with robust Italian flavors and filled with chicken and tortellini.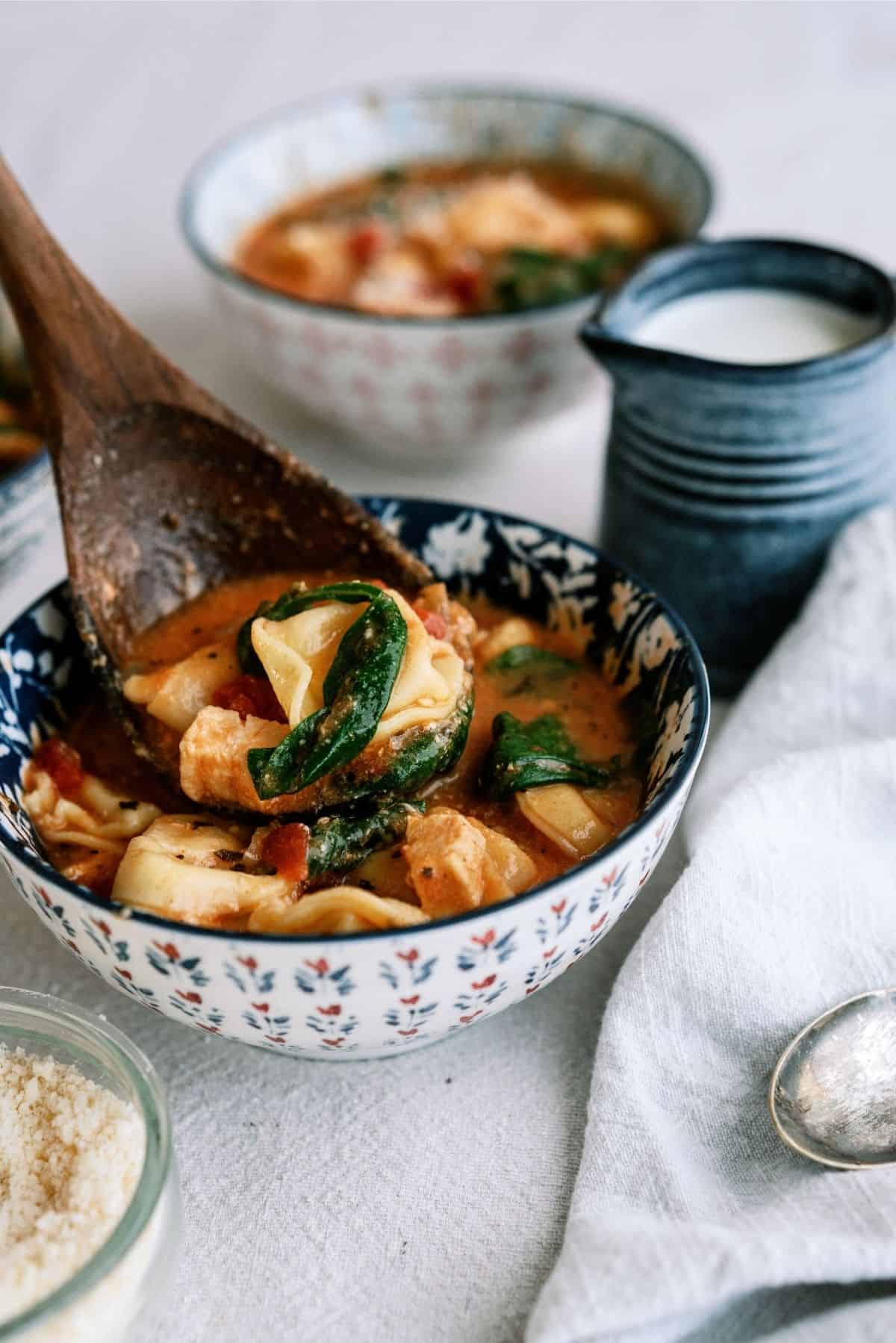 Our Instant Pot creamy tortellini soup is so good that it will send your taste buds soaring. And with the Instant Pot, it helps build up those Italian flavors in no time!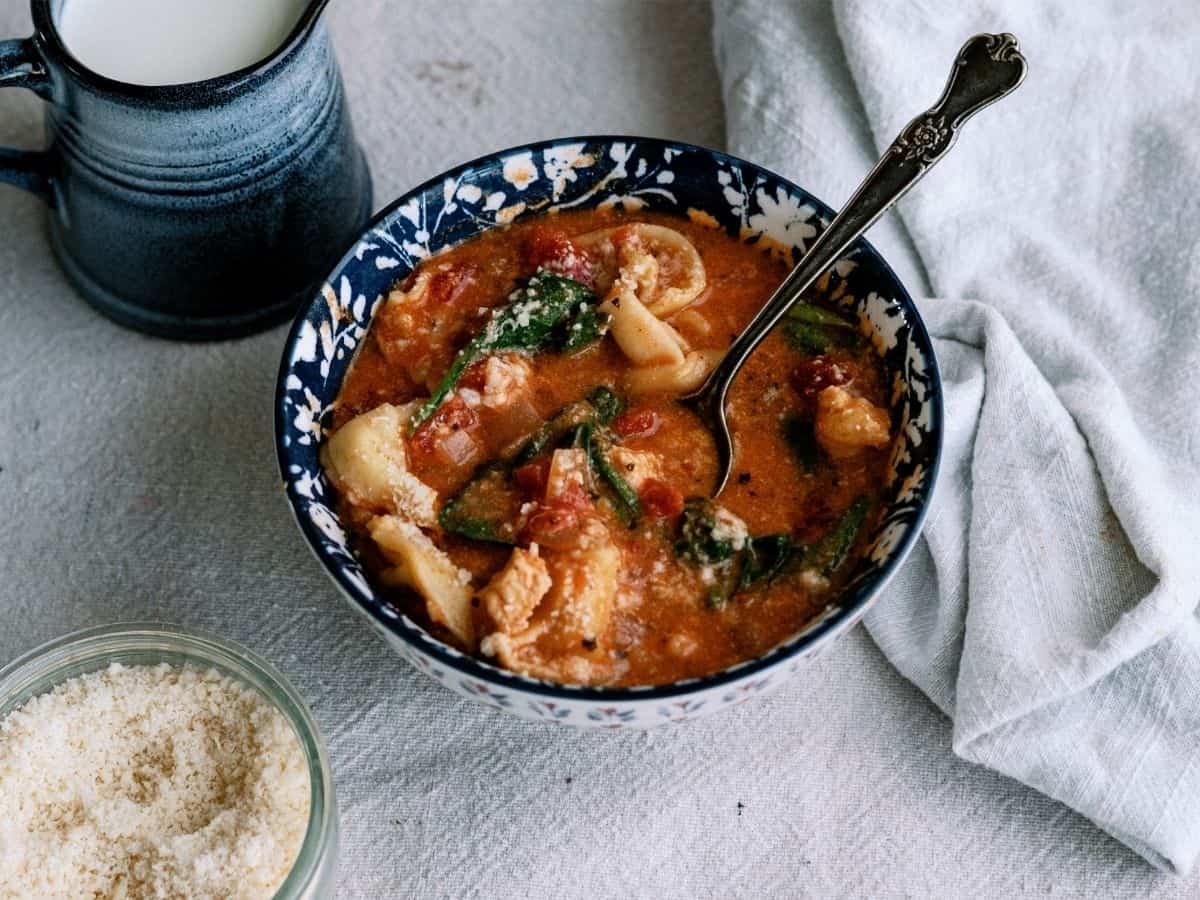 If you love tortellini then you are going to love this easy soup recipe. For this tortellini Instant Pot recipe, you will have everything put together in a matter of a few minutes. This is going to become a favorite family dinner recipe in your house.
Sometimes healthy Instant Pot recipes are hard to come by. But, with this recipe, you will have all of the wonderful flavors and are still eating a healthy meal.
Make up some of our Copycat Little Caesars Crazy Bread, which is perfect for dipping in your creamy soup. If you need more soup recipes to try, be sure to take a look at our Instant Pot Chicken Noodle Soup Recipe or our Instant Pot Italian Wedding Soup Recipe. Both are great family dinner recipes.
Related Recipe: Try our Slow Cooker Cheesy Chicken Tortellini!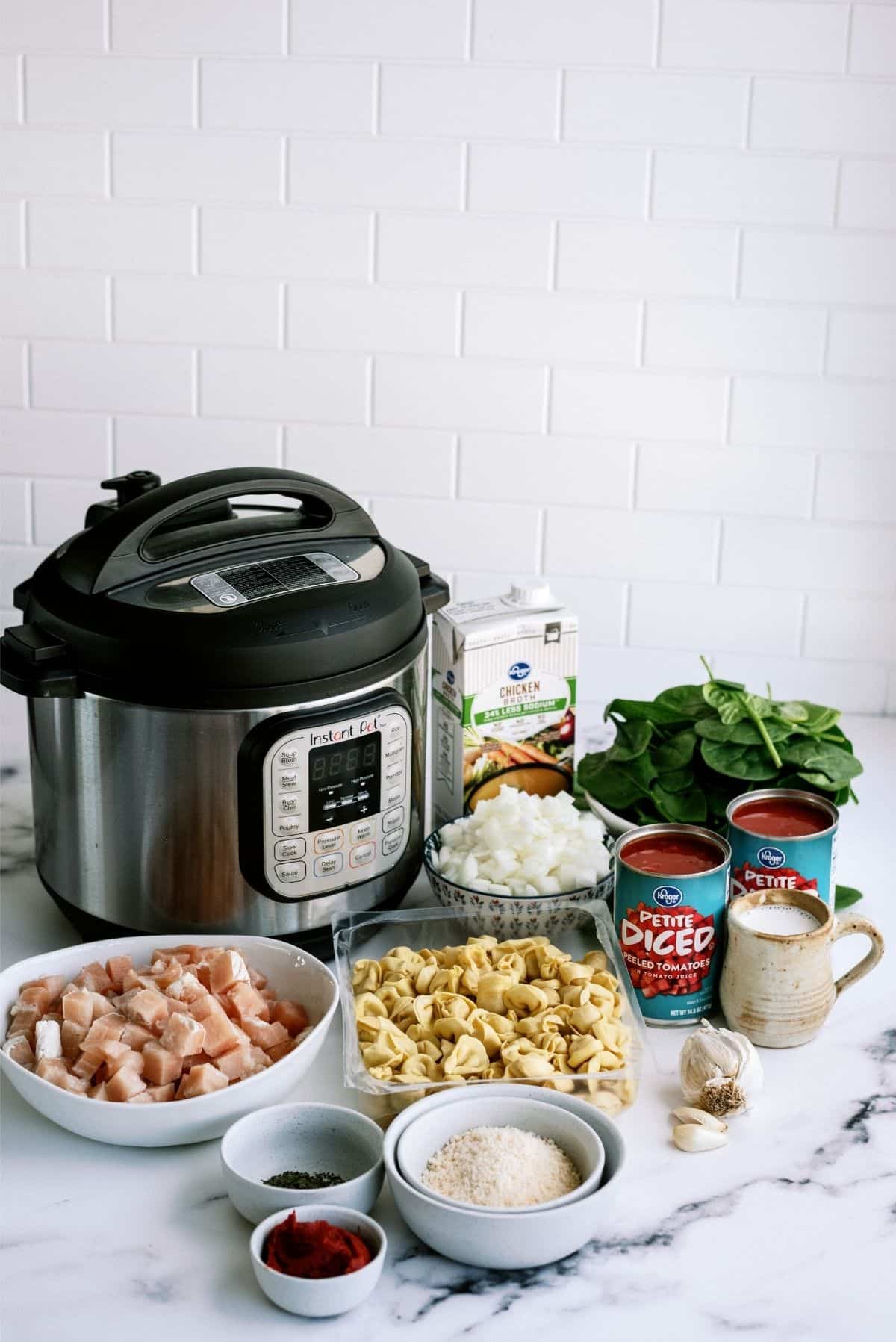 Ingredients Needed For Our Instant Pot Creamy Tortellini Soup:
Olive oil
Diced yellow onion
Boneless skinless chicken breasts
Minced garlic
Dried basil
Tomato paste
Chicken broth
Petite diced tomatoes
Frozen cheese tortellini (fresh tortellini will work too!)
Salt
Pepper
Spinach
Half and half
Parmesan cheese
How To Make Our Instant Pot Creamy Tortellini Soup:
Get your Instant Pot and turn on the SAUTE function and add in some olive oil.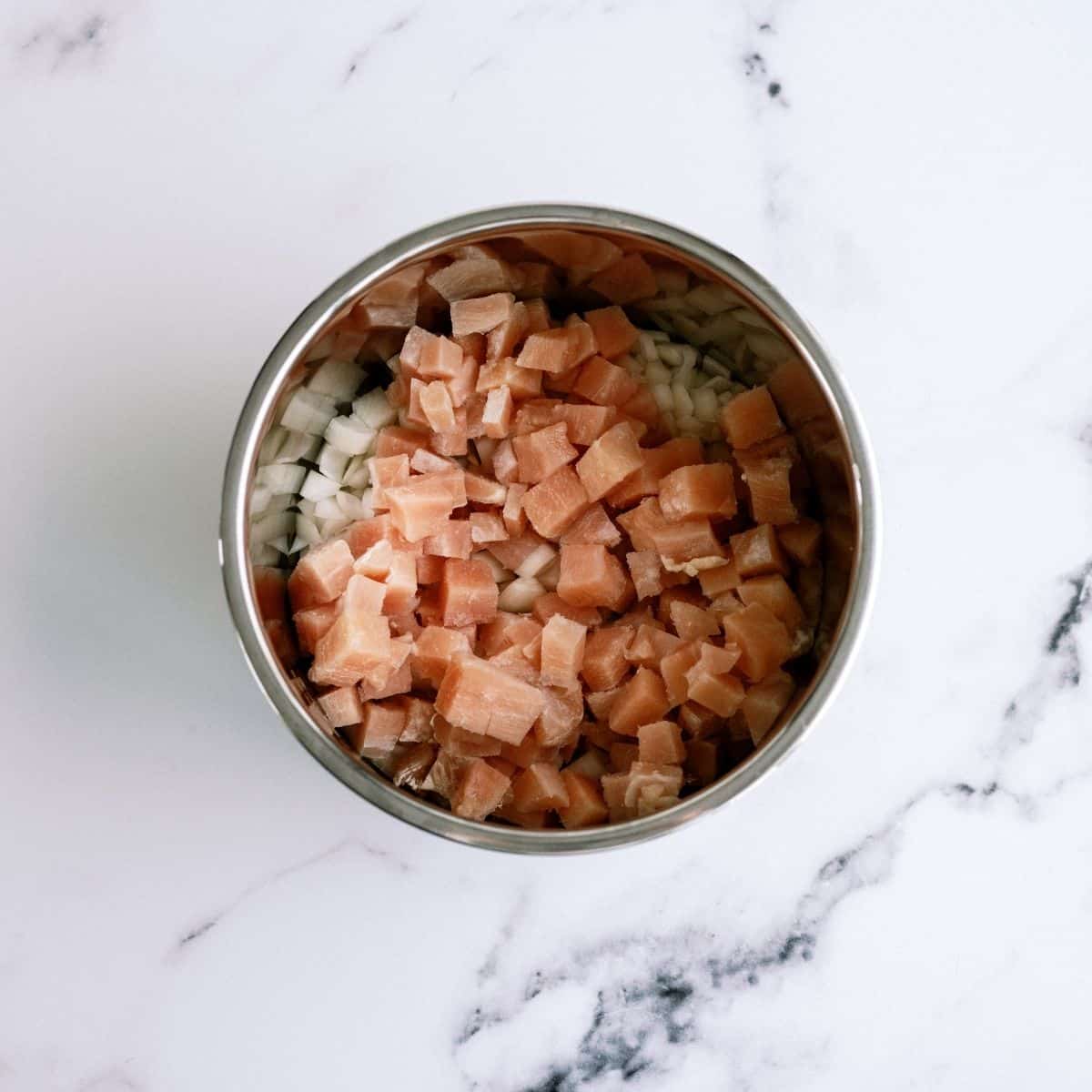 Once the inner pan is hot, add in the diced onion and bite-sized chicken breasts and stir it for a couple of minutes.
Then, add in the minced garlic with the chicken.
Continue to stir all of that until the onions become translucent and fragrant and the chicken begins to cook.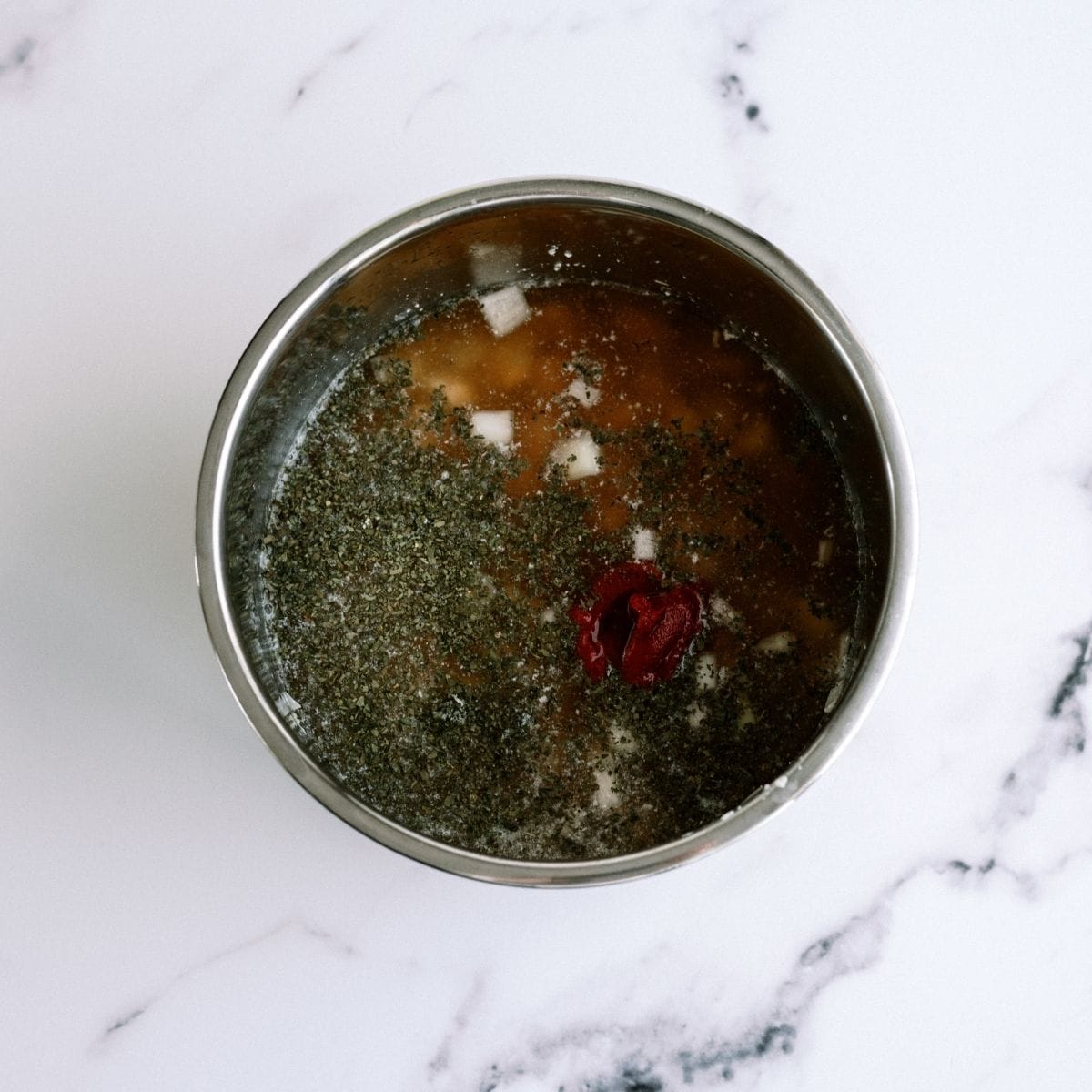 Now, add in the dried basil, tomato paste, chicken broth, petite diced tomatoes (with the juice), cheese tortellini, salt, and pepper.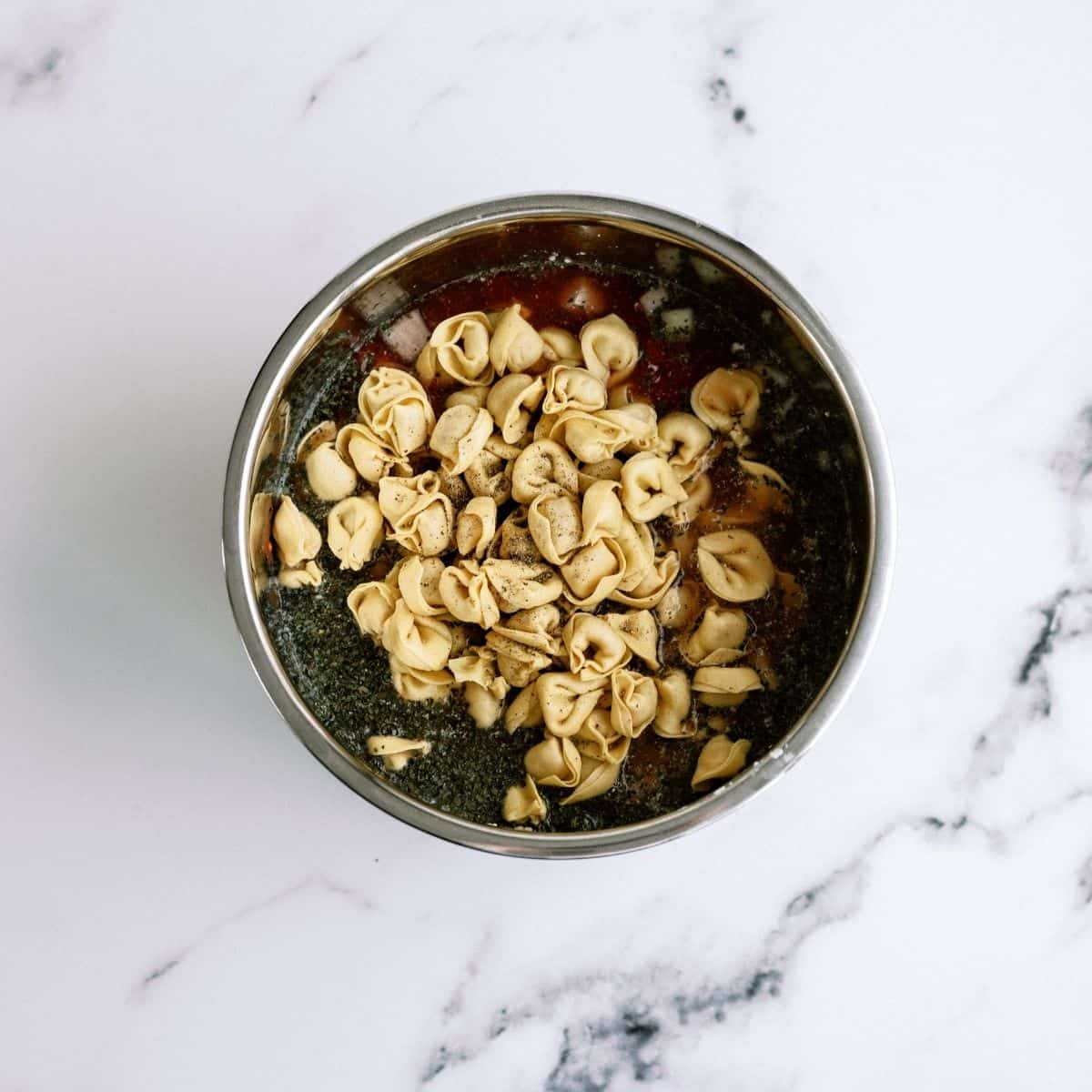 After that is all in there, give it a good stir to combine everything, and then put the lid on the Instant Pot.
Make sure that the valve is in the SEALING position.
Once that is done, and the Instant Pot is sealed, press the MANUAL or PRESSURE COOK button and set the timer for 15 minutes.
After the timer runs out, turn the knob to the VENTING position and let the pressure release from the Instant Pot.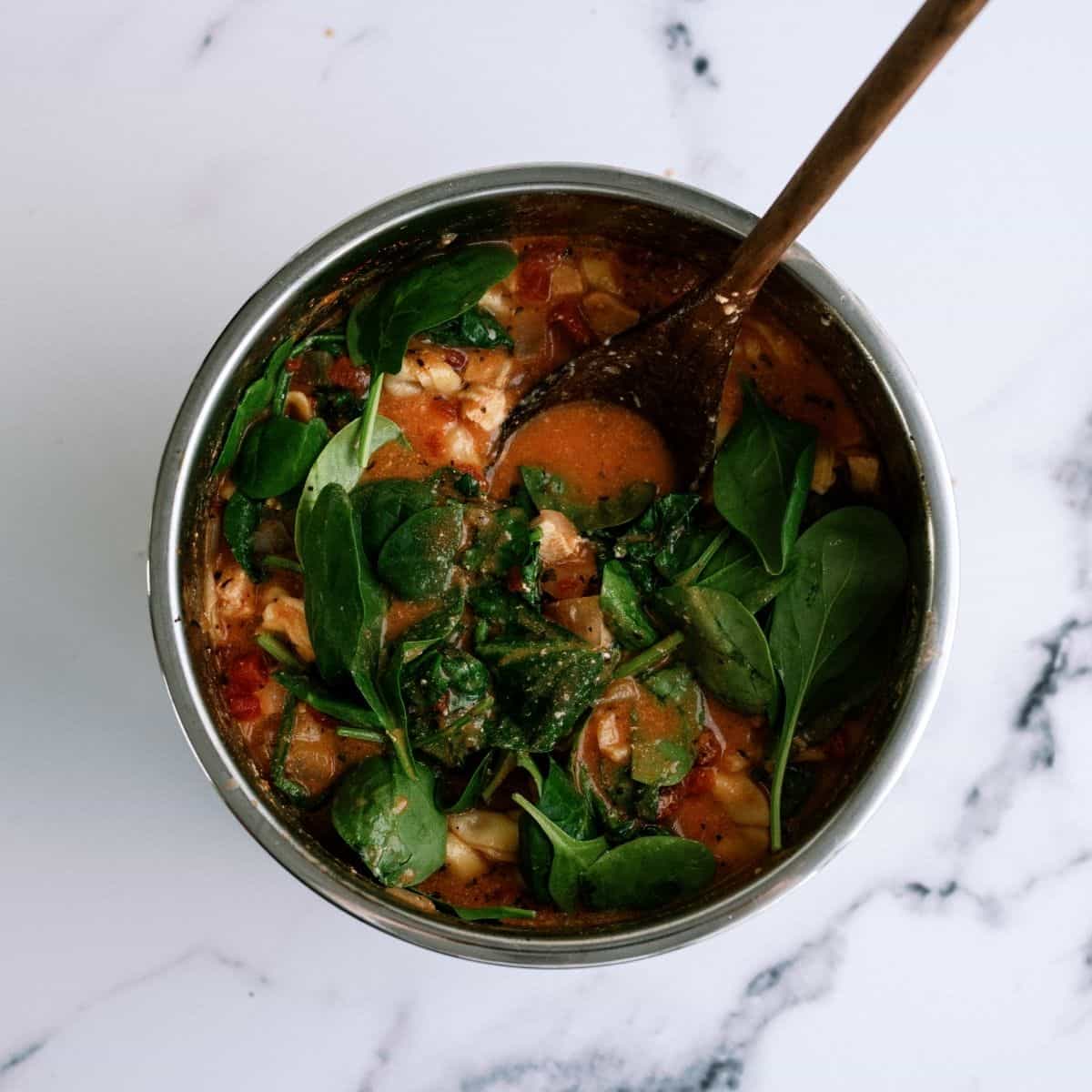 Then, add in the fresh spinach (or kale if you prefer), parmesan cheese, and warm half and half and stir it all together.
Now turn on the SAUTE function to heat everything through and then you just have to serve and enjoy!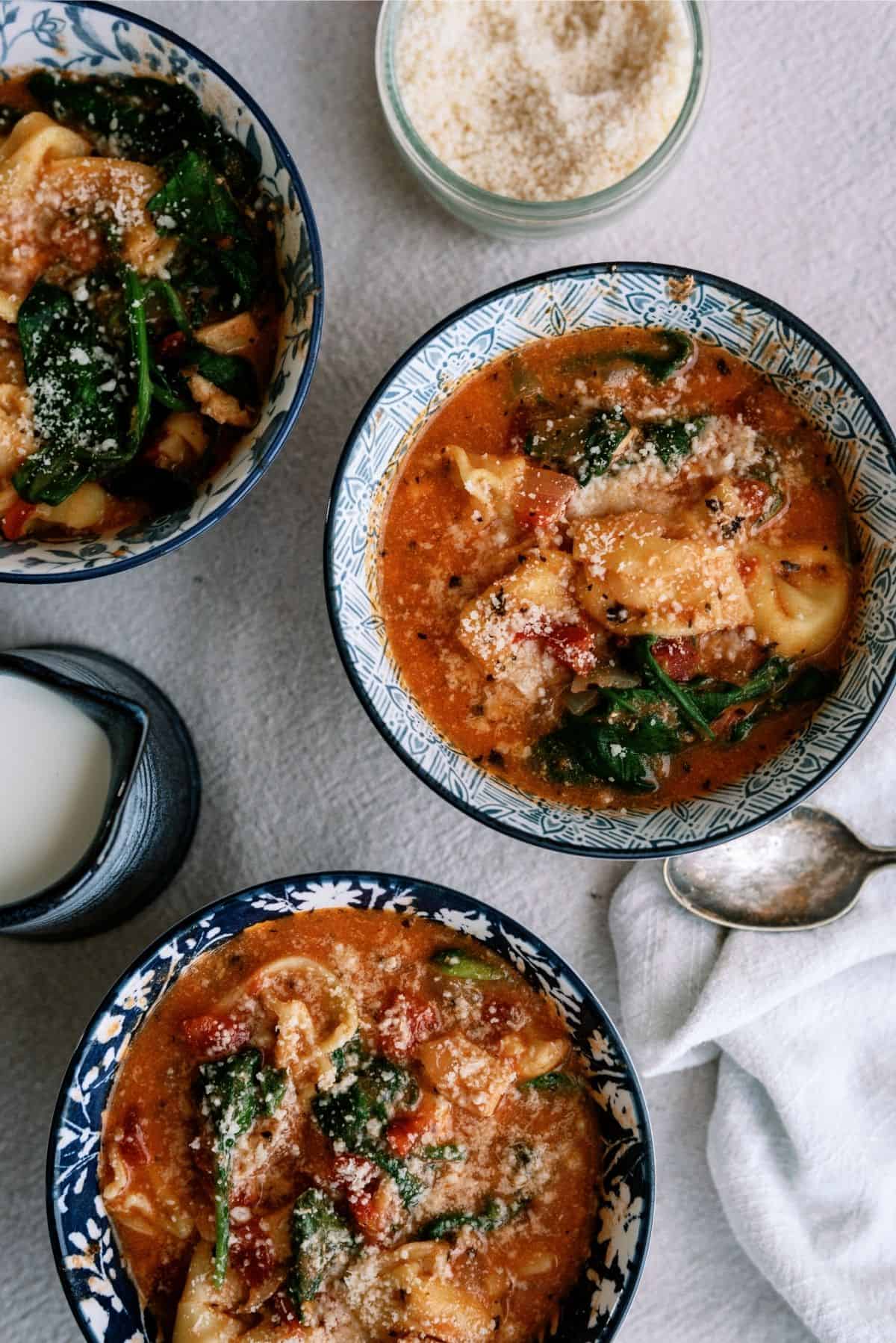 To Make This Tortellini Instant Pot Recipe You Will Need:
Instant Pot (THIS is a great one!)
Spatula
Ladle
Soup bowls
Looking for more Instant Pot soup recipes? Click here for our top 100 Instant Pot Soups, Chilis, and Stew recipes!
Related Recipe: Try our simple and delicious Tomato Tortellini Soup!