This simple Instant Pot Pulled Pork recipe is so easy to throw together but tastes like something you would order from a BBQ restaurant. The bbq pulled pork seriously falls apart when it's done cooking.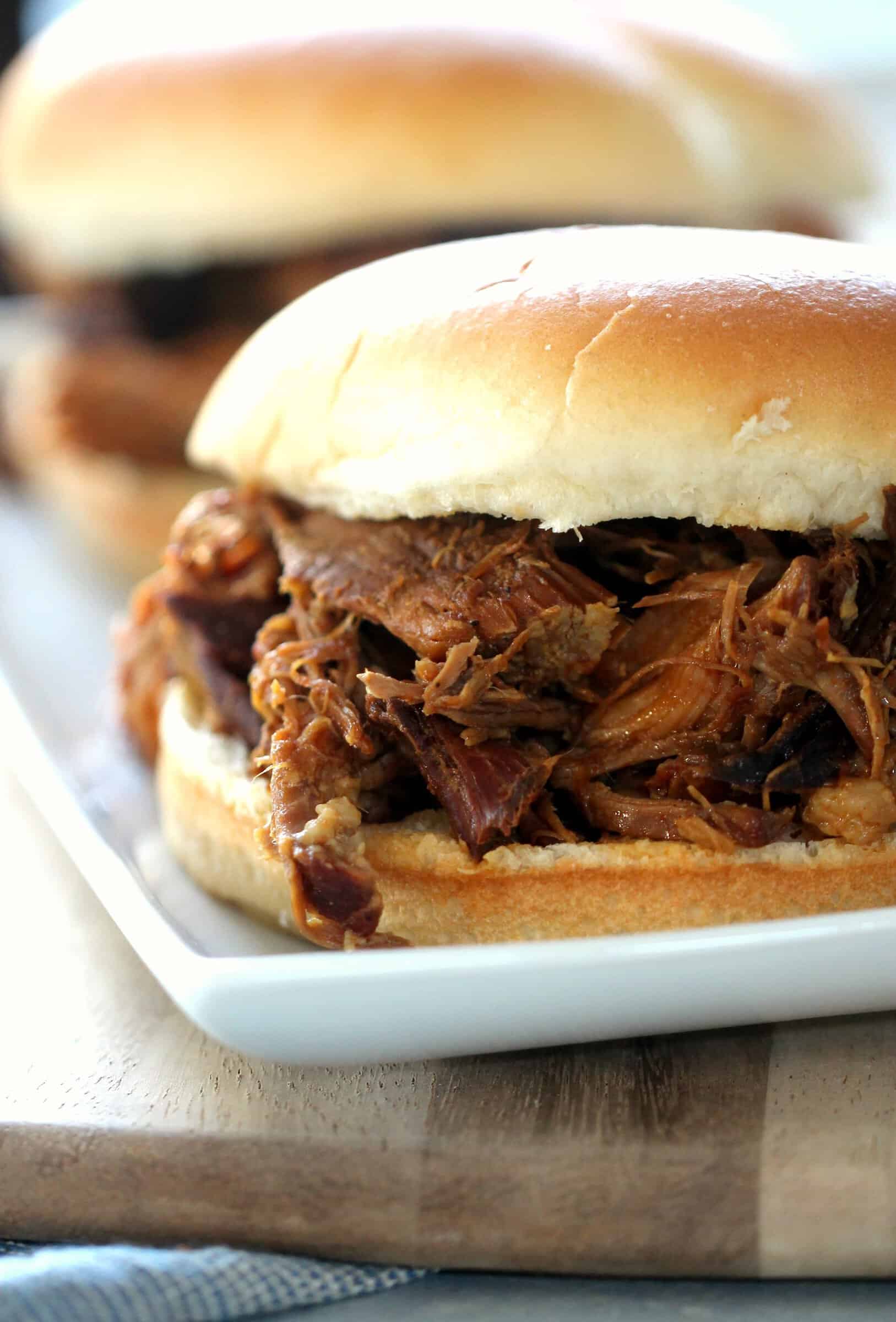 I love easy dinner recipes I can throw it in my Instant Pot and this Smokey BBQ Pulled Pork is one of my all-time favorites.
The combination of the savory and sweet coming together for a hearty meal is AMAZING!
There are so many recipes for pulled pork out on the internet, but this one really is one of the best.
Instant Pot pulled pork is easy and delicious. If you are nervous to add the liquid smoke, DON'T BE! It has so much flavor just in that little bottle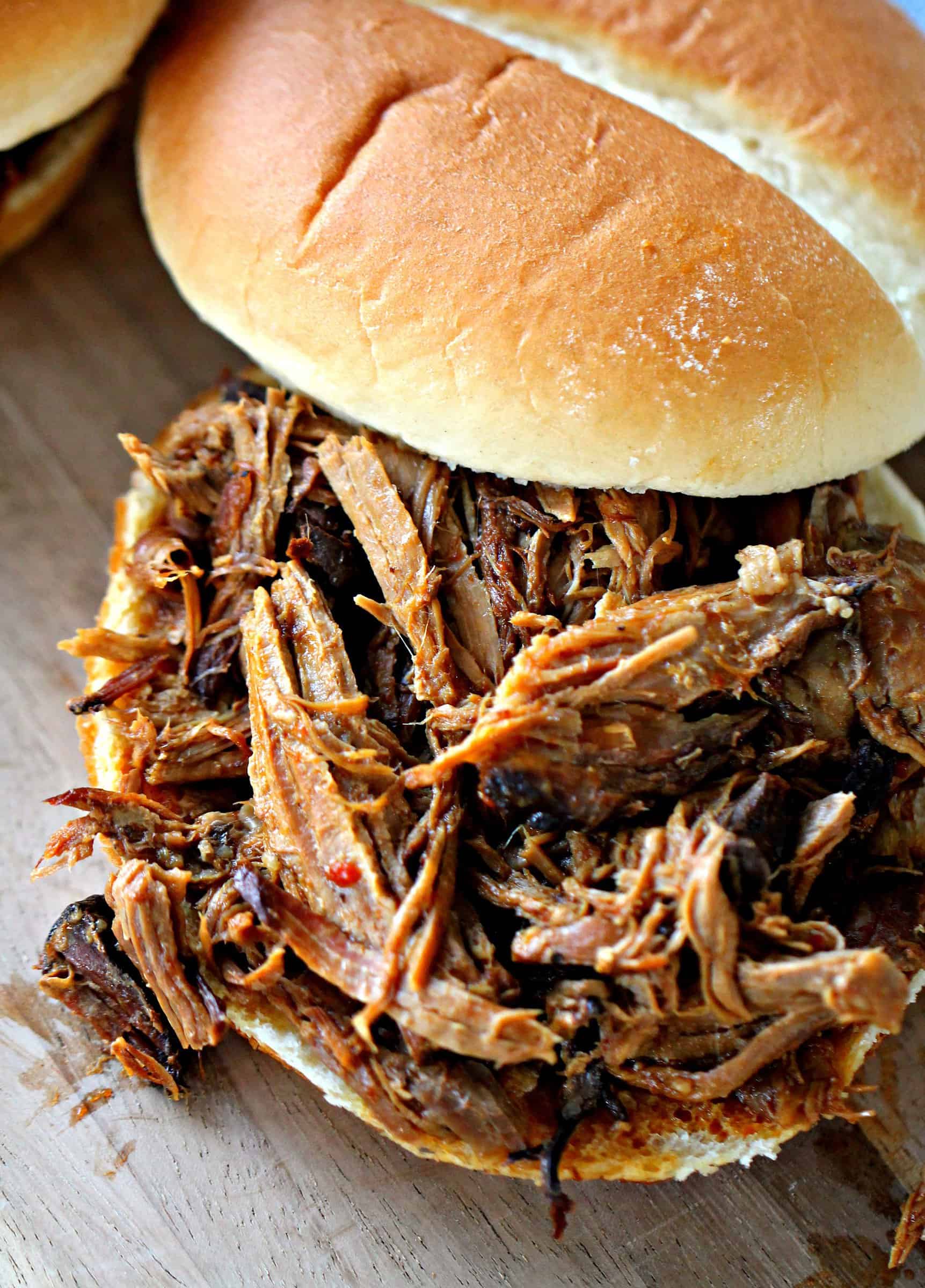 Pulled Pork Recipe for a crowd!
A common question people ask, is how much pulled pork will serve a crowd.
From our research and understanding, we have found that you should expect to prepare a half pound of meat per person.
The meat shrinks as it cooks and the fat also cooks off the meat, so there is a lot of shrinkage.
Related Article: Making sandwiches in the Instant Pot has become a quick favorite! Make sure you don't miss our Instant Pot Chicken Caesar Sandwiches or our Instant Pot Dr. Pepper Pulled Pork!
Why should you make pulled pork in the Instant Pot?
I love my slow cooker, but I have only used it a handful of times since I've gotten my Instant Pot.
If you have an Instant Pot, this is one of the easiest recipes you can make in it. It is what I like to call, a dump and go recipe. You throw everything in, set it and walk away.
How to make Smoky BBQ pulled pork in the Instant Pot:
Converting this crock pot pulled pork Recipe into an Instant Pot Recipe isn't that difficult. Here are the things that you are going to do differently:
Follow the exact directions as you would on the slow cooker recipe, but before you close the lid, add 1/2 cup of water or broth. This allows for steam to happen so the meat doesn't dry out.
Close the lid, set it to sealing, then push manual. Set your timer for 30 minutes.
When the time is up, let it release on its own and then shred your pork and serve on your rolls.
Don't rush it. Let it finish doing it's thing and I promise you will get the best results.
If you want more help converting this recipe into an instant pot recipe, check out our YouTube channel and the video below! Subscribe to our channel here!