This amazingly delicious Instant Pot air fryer roasted potatoes recipe is the best you'll find! Making potatoes in the air fryer gives them the perfect crispy outside and a soft buttery inside.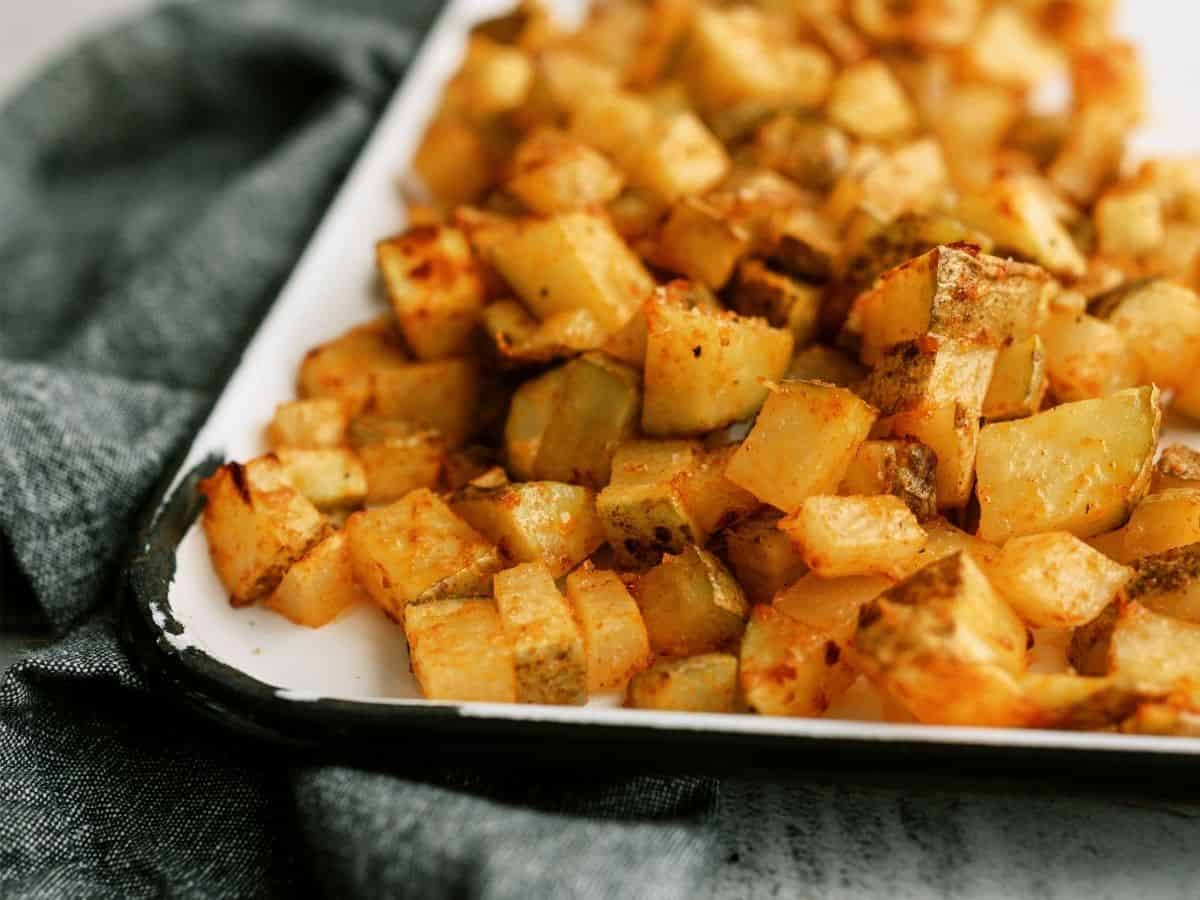 Air Fryer Roasted Potatoes are quickly becoming my go-to easy side dish recipe. They go with so many different entrees or are even a tasty appetizer.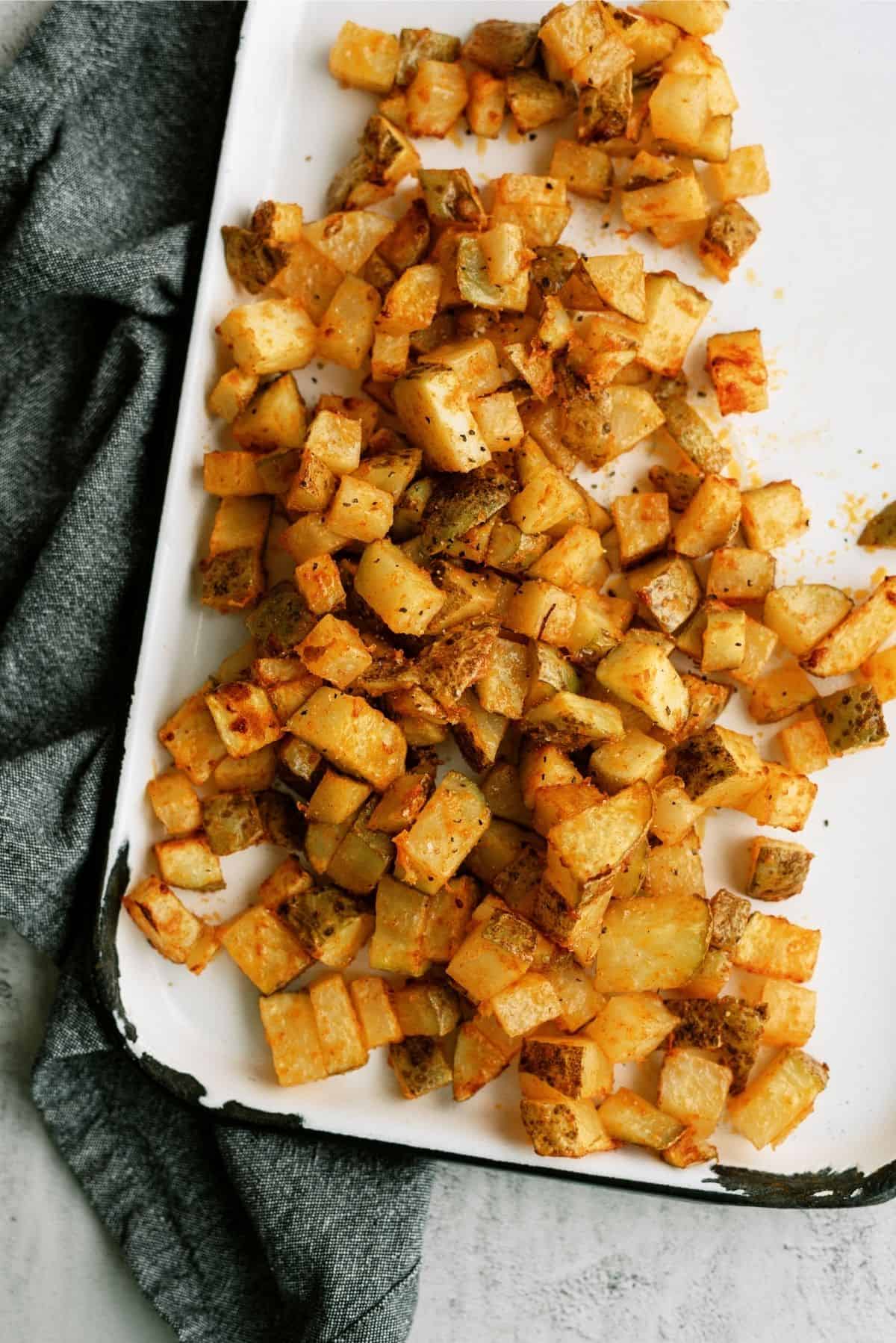 Air fryer potatoes are extremely tasty and our kids absolutely love them too. So, naturally when I find a recipe that the kids like I tend to make it often!
Since these potatoes are made in the air fryer, you can spend your time focusing on the main part of the meal and let the air fryer do the hard work.
A few other favorite air fryer recipe that are completely delicious are our Garlic Parmesan Chicken Wings in an Air Fryer, Air Fryer Chicken Tenders, or to spice up a healthy recipe, try our Air Fryer Zucchini Fries.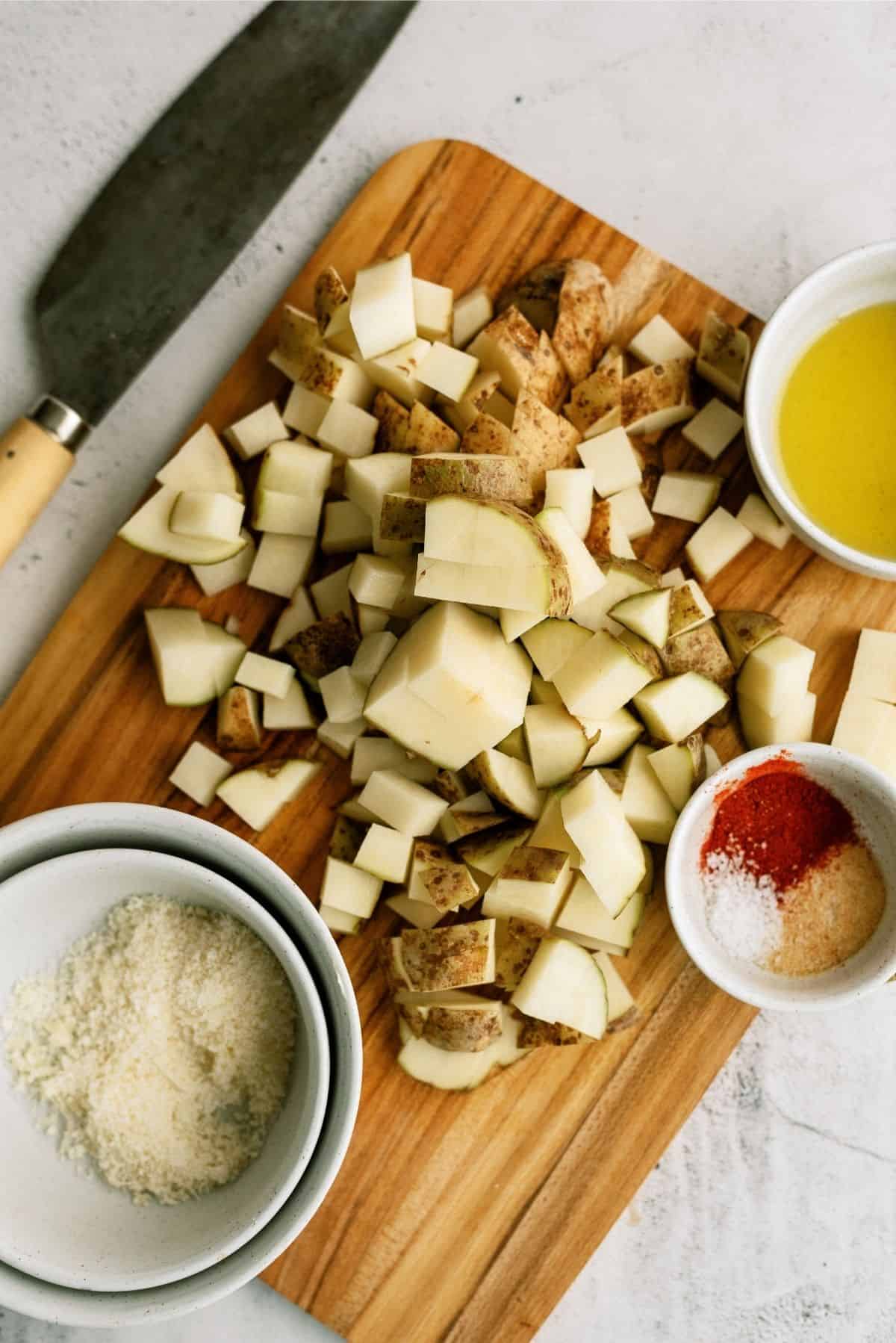 Ingredients Needed For This Air Fryer Roasted Potatoes Recipe:
Russet Potatoes
Olive oil
Parmesan cheese
Paprika
Garlic Powder
Salt
Ground pepper
How To Make Air Fryer Roasted Potatoes Recipe:
Grab a large mixing bowl and toss together your chopped up russet potatoes, olive oil, parmesan cheese, paprika, garlic powder, salt and pepper.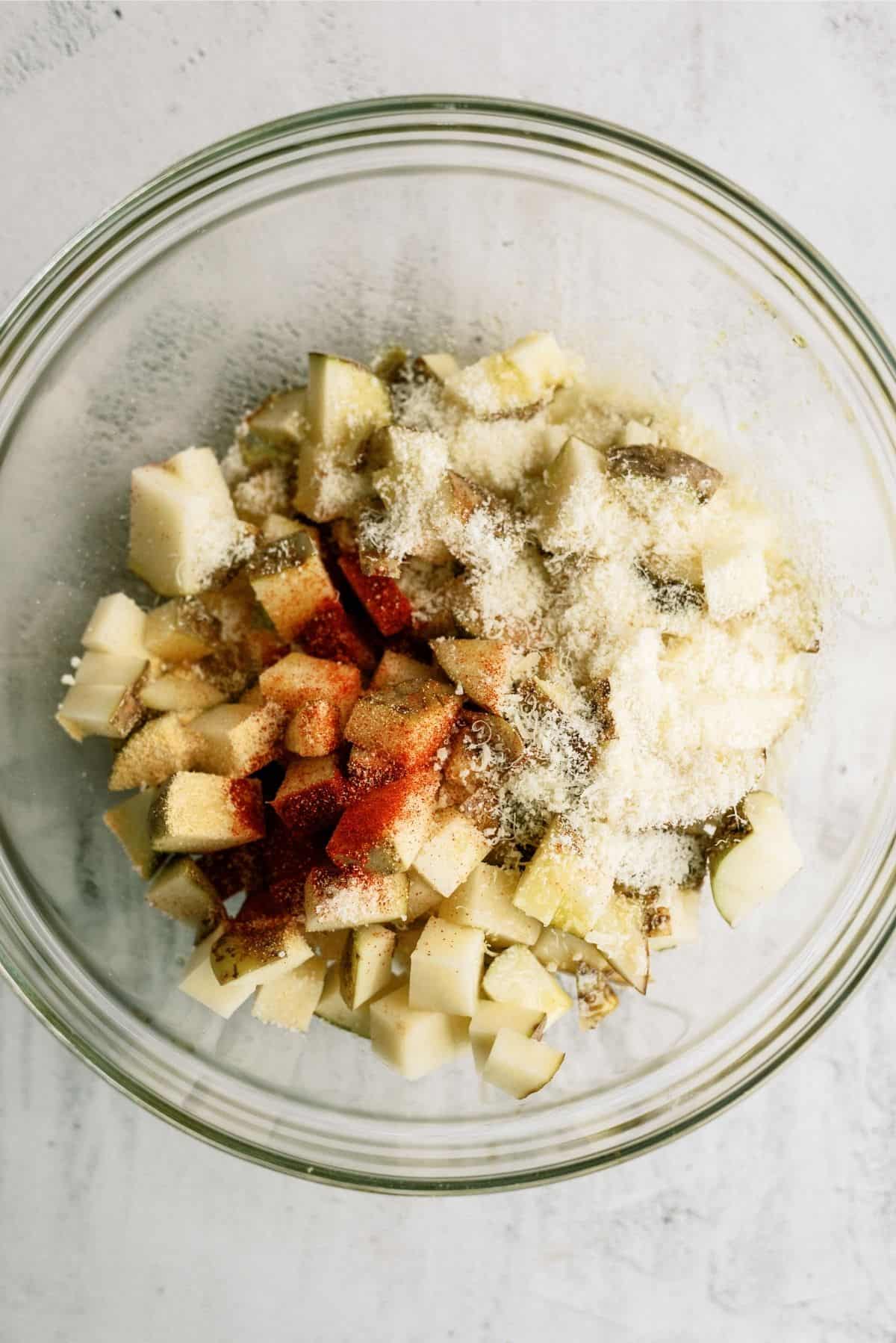 After the potatoes are completely coated in the oil and seasonings, carefully place them in air fryer basket.
Then, place the basket into the Instant Pot's inner pot and place the air fryer lid on top.
After you have that set up, set the temperature to 400 degrees and set the timer for 10 minutes.
When the 10 minutes are up remove the lid of the air fryer, then carefully shake the basket to stir the potatoes.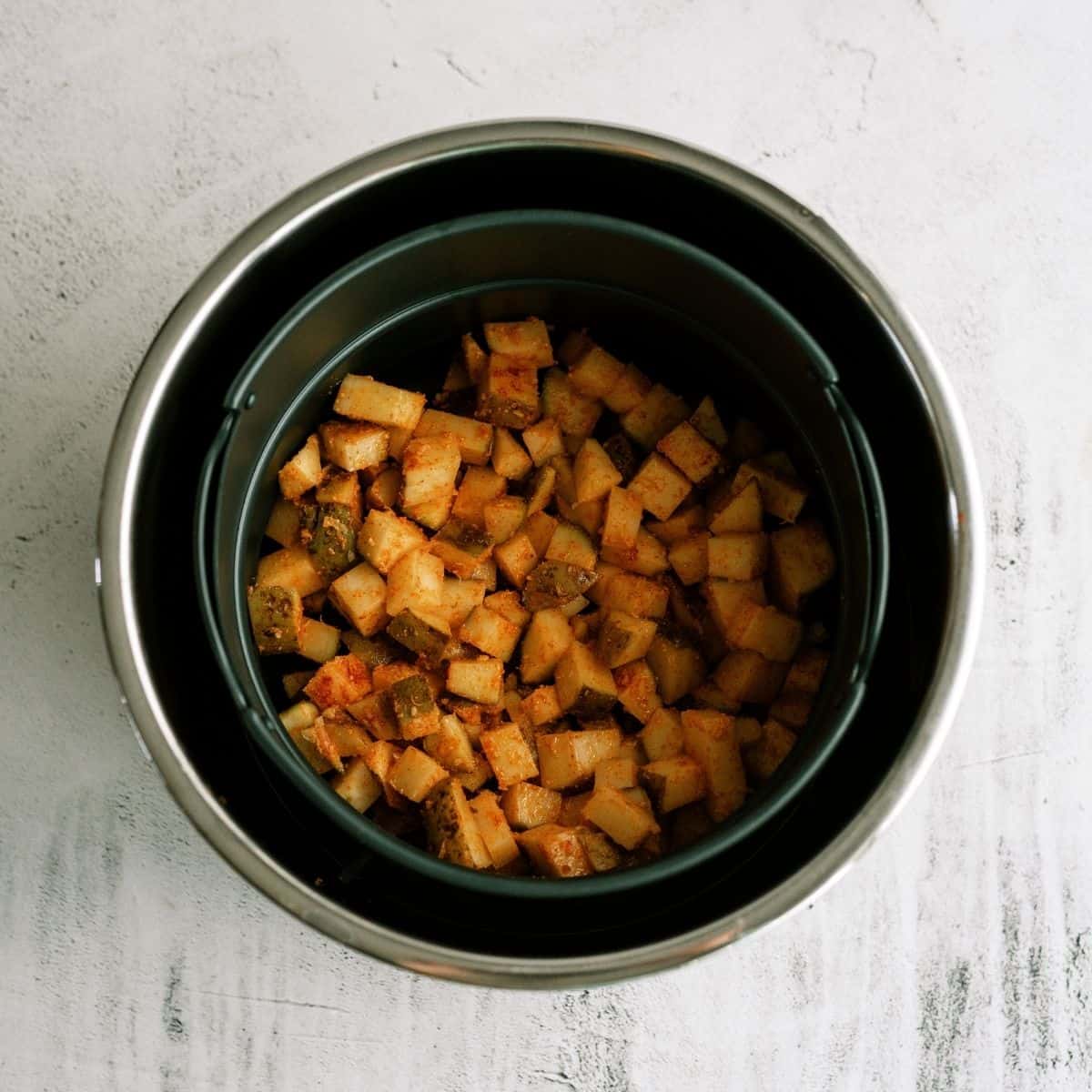 After the potatoes have been shaken, place the lid back on and allow the potatoes to cook until they are are golden brown and tender inside. This should take about 7-8 minutes.
When the potatoes are done cooking, pour them onto another serving place and sprinkle them with more salt and pepper.
Then, just serve them hot and enjoy!
These potatoes will also work in any air fryer (we just used an Instant Pot that had the air fryer lid attachment).
Related Recipe: Try our Air Fryer Sweet Potatoes!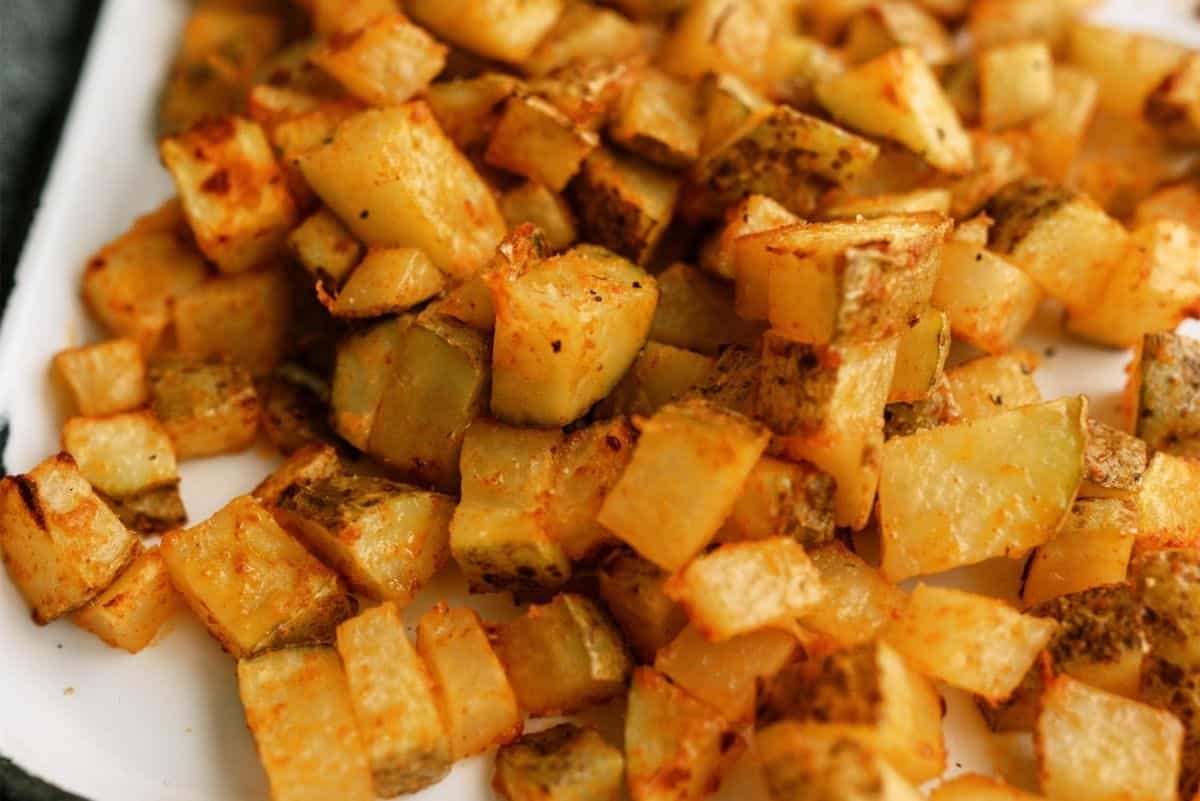 To Make The Best Air Fryer Potatoes You Will Need:
Large mixing bowl
Instant Pot Air Fryer Lid (THIS one works great!) or any air fryer
Serving plate
Spatula