This Creamy Chicken and Noodles with Vegetables is one of our favorite casserole dishes made to work in your pressure cooker! Cheesy and hearty, this easy family dinner is ready in less than 30 minutes from start to finish.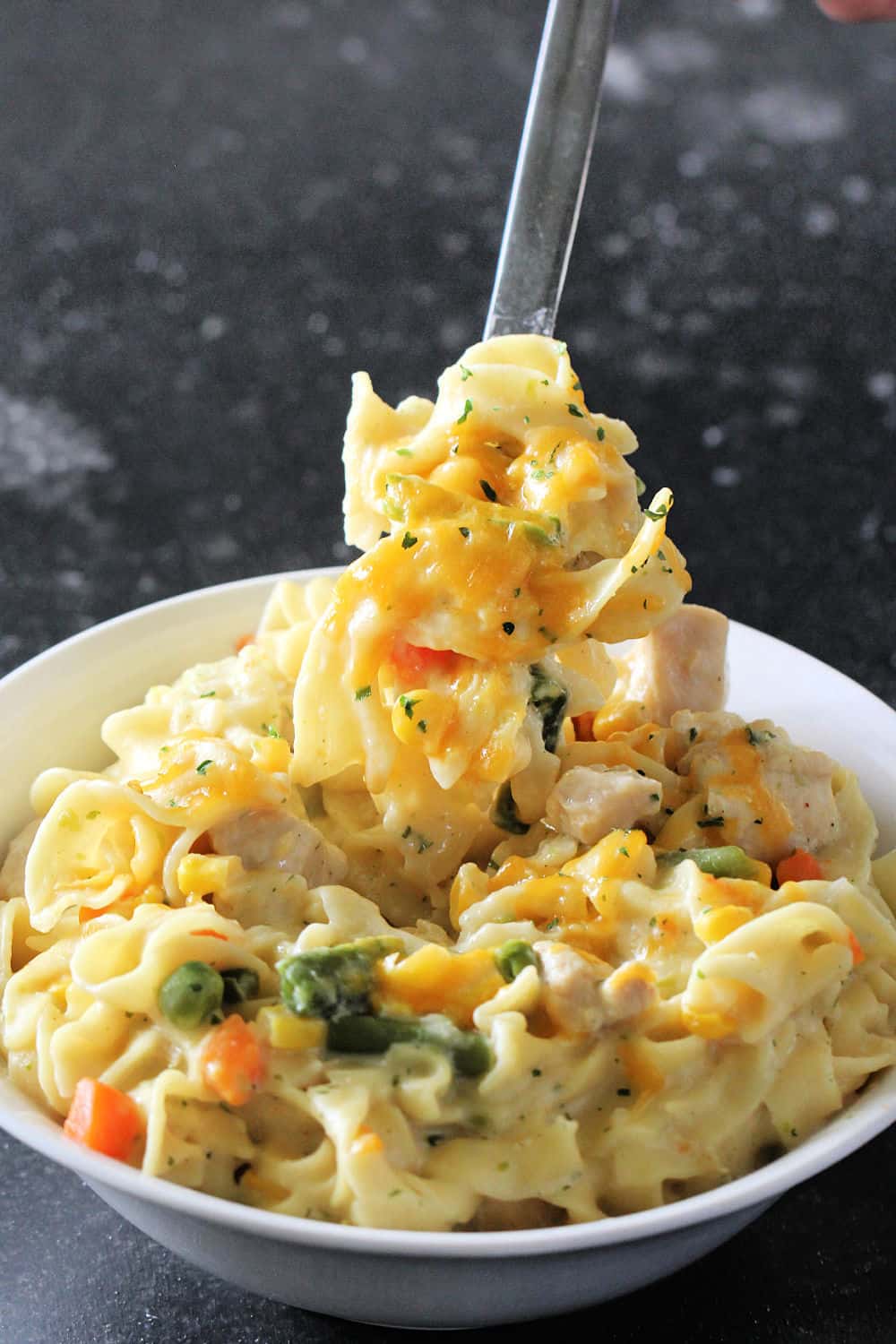 If you love easy Instant Pot dinners, this Instant Pot Creamy Chicken and Noodles with Vegetables is going to be one of your favorites!
After our Instant Pot Cheesy Chicken and Rice recipe went viral, we knew that we needed to make a version of it with pasta.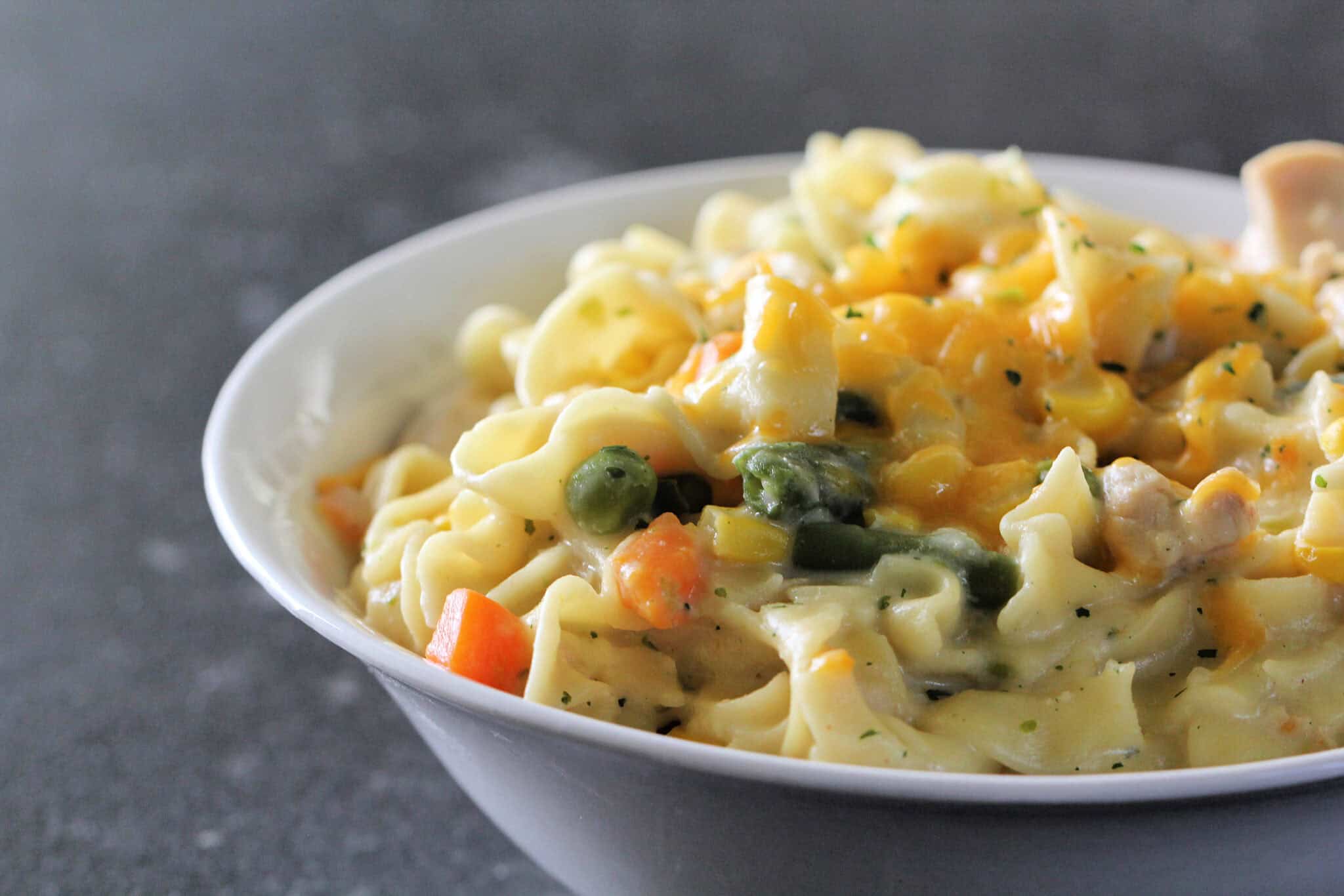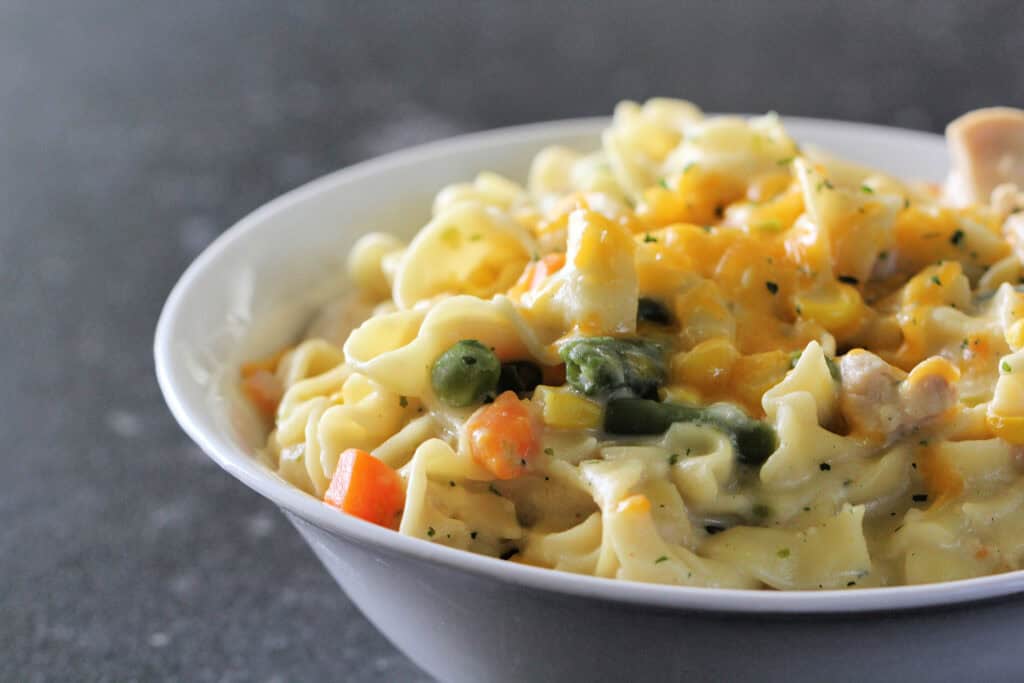 I LOVE using my Instant Pot and use it 4-5 days a week . . . and that is coming from the sister who swore by her slow cooker!
Our version of this chicken and pasta in the pressure cooker is also adapted from our SUPER POPULAR Chicken and Noodle Casserole.
This recipe comes together in a matter of minutes and will be one that your whole family enjoys!
Need more Instant Pot Chicken recipes? Here are 28 of our most popular recipes!
Ingredients in Instant Pot Creamy Chicken and Noodles:
olive oil
chicken
onion
dried parsley
garlic powder
onion powder
Salt and pepper
frozen mixed vegetables
egg noodles
chicken broth
water
evaporated milk
shredded cheddar cheese
Fresh parsley (optional)
How to make Instant Pot Creamy Chicken and Noodles:
Press SAUTE on your Instant Pot and let it heat up.
Add in the olive oil, chicken and onion.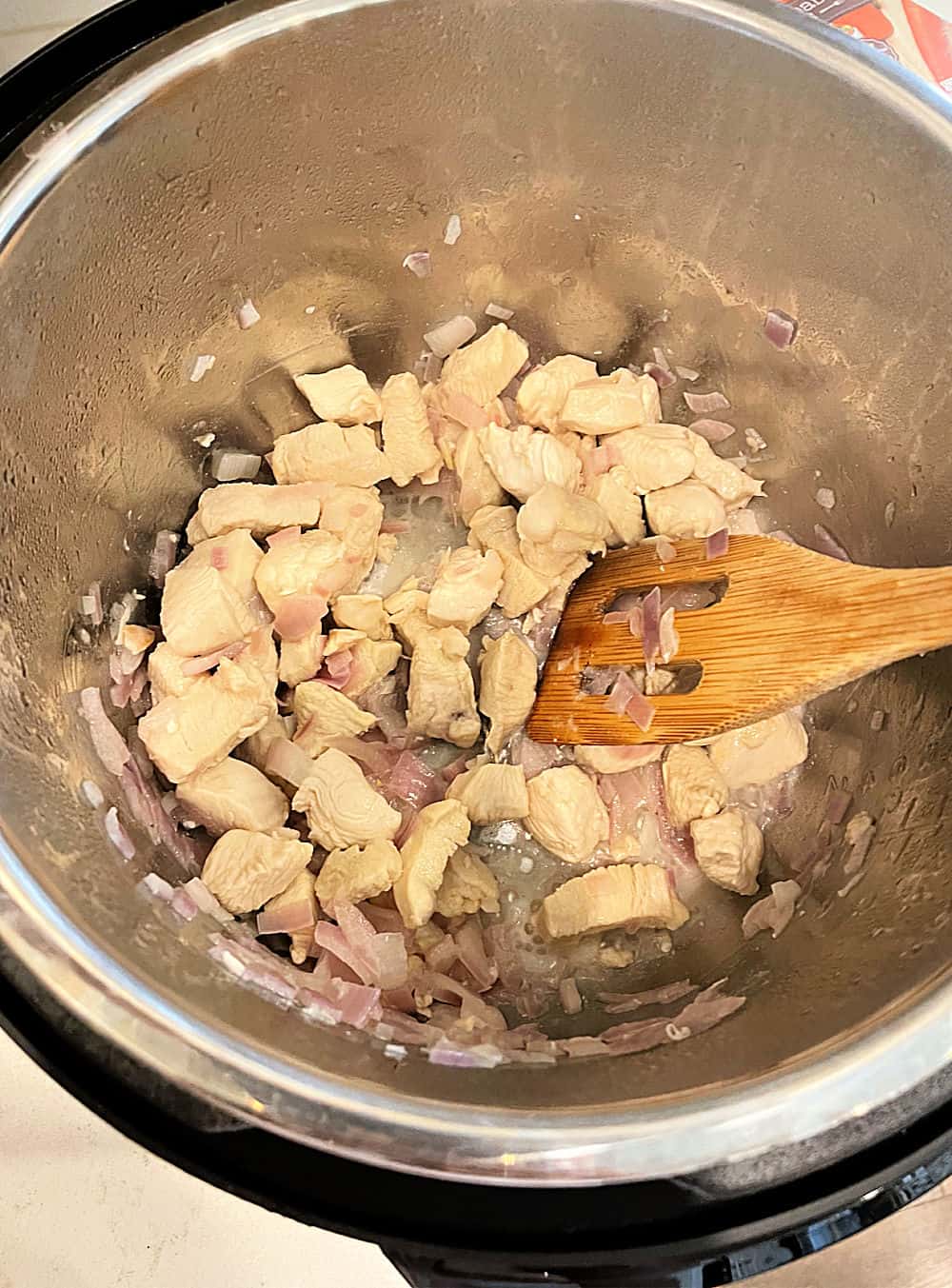 Sauté for 2-3 minutes or until the outside of the chicken is seared.
Add in parsley, garlic powder, onion powder, salt and pepper. Mix well so that all chicken is coated in seasonings.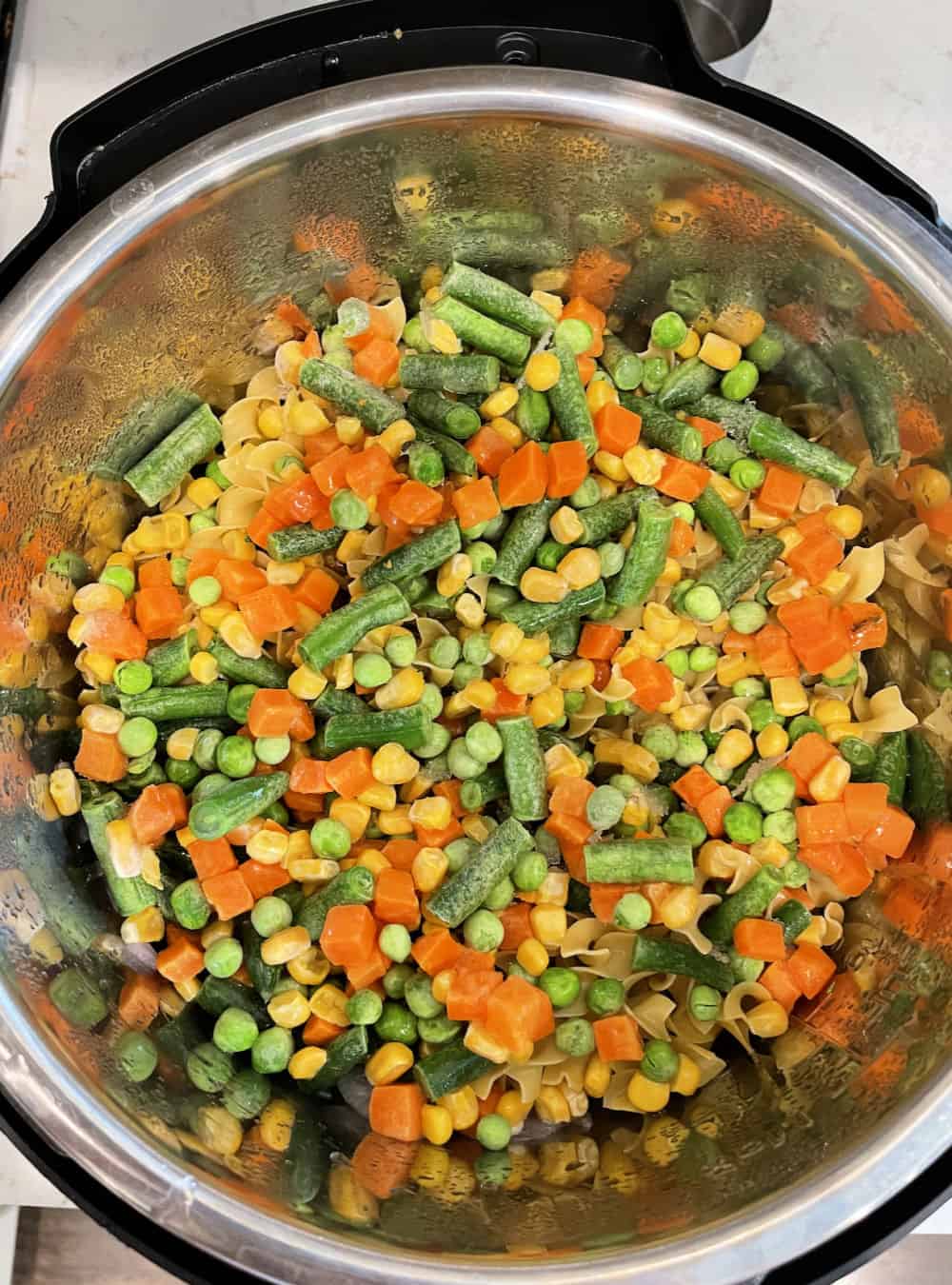 Add in egg noodles, chicken broth, water and frozen vegetables.
Cook on manual high pressure for 5 minutes.
Do a quick release of the pressure. Remove the lid once the pressure is gone and stir in evaporated milk.
Press SAUTE button again.
Cook for another 2-3 minutes or until sauce thickens.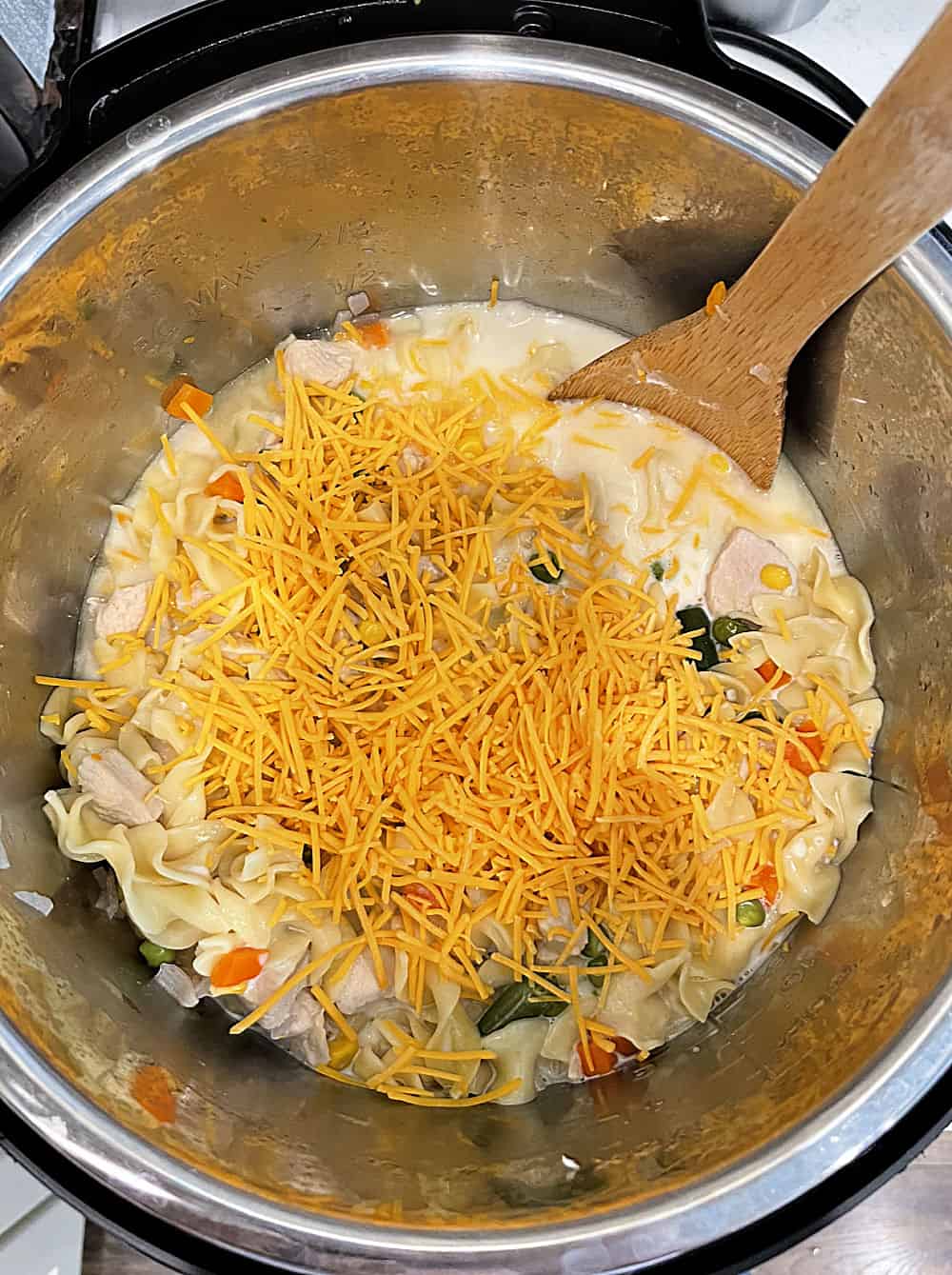 Add in shredded cheese and mix until melted and sauce is smooth. Serve topped with fresh parsley, if desired.
Related Article: How to convert any recipe into an Instant Pot recipe!