Perfectly tender beef cooks in the Instant Pot to make the best Shredded Beef Enchiladas.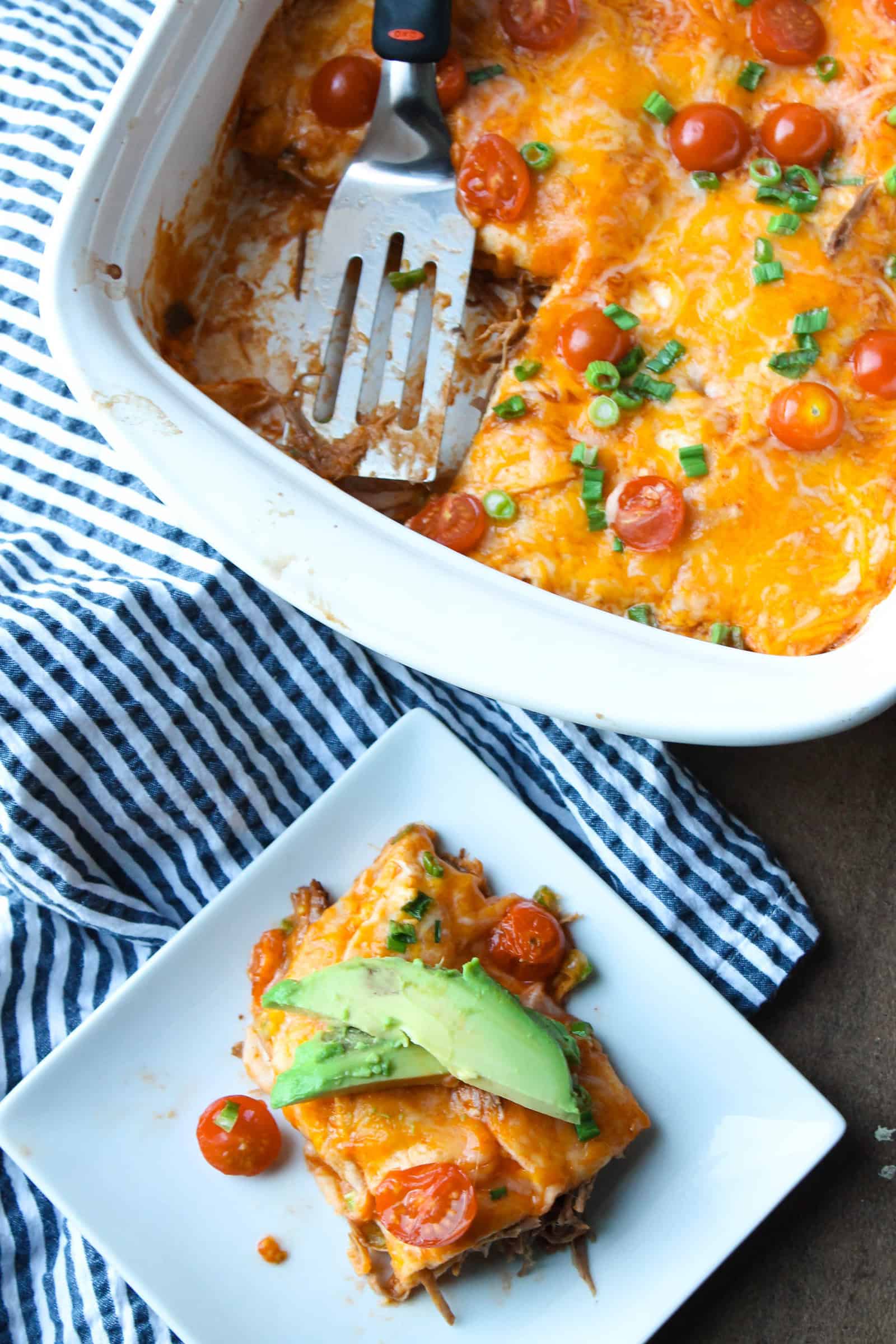 Looking for a different way to cook a roast in your Instant Pot?
Our Shredded Beef Enchiladas is one of my favorite meals!
If you have never heard of a Instant Pot they truly are wonderful! I was a little nervous to try it out because I DO NOT like new things.
But my husband surprised me for my birthday so I thought I would try it out.
Well, I honestly can say I LOVE IT! Instead of cooking my roast for 8 to 10 hours in the slow cooker, it cooked for 60 minutes and was just as tender!
Check out the reviews on the Instant Pot on Amazon and join the 1000?s of people who LOVE it! You can read about it HERE.
If you love our enchiladas, then you'll love our Creamy Three Bean Enchiladas and our Baked Shredded Beef Chimichangas!
Ingredients for Shredded Beef Enchiladas:
3-4 lb Boneless beef chuck roast
salt and pepper to taste
1 onion diced
2 cups beef broth
1 cup salsa
1 teaspoon ground cumin
1 teaspoon chili powder
1 teaspoon onion powder
1 teaspoon garlic powder
2 cans enchilada sauce
10-12 flour tortillas
1 cup shredded cheddar cheese
1 cup shredded Monterey Jack cheese
How to make Shredded Beef Enchiladas:
Season roast with salt and pepper. Select Saute and add oil to the cooking pot. When hot, brown roast on all sides, 8 to 10 minutes. Place into the instant pot.
Add the chopped onions and pour on the beef broth.
Select High Pressure and set the timer for 80 minutes. When beep sounds, turn off pressure cooker and allow pressure to release naturally for 15 minutes. After 15 minutes, use a quick pressure release to release any remaining pressure.
Carefully remove lid.
Preheat oven to 350 degrees.
Remove roast into a large plate and shred. Add salsa, cumin, chili powder, onion powder, and garlic powder and as much enchilada sauce as you prefer in with the meat and mix well. Add salt and pepper to taste.
Fill each tortilla with a spoonful of shredded beef and a spoonful of shredded cheese. Roll up and place in the pan, seam-side down. Pour reminaing enchilada sauce over the filled tortillas. Top with remaining cheese.
Bake for 20 minutes