Grilling season is finally here and this Barbecue Peach Chicken recipe is a ten out of ten. It only requires a few simple ingredients, and tastes amazing when grilled.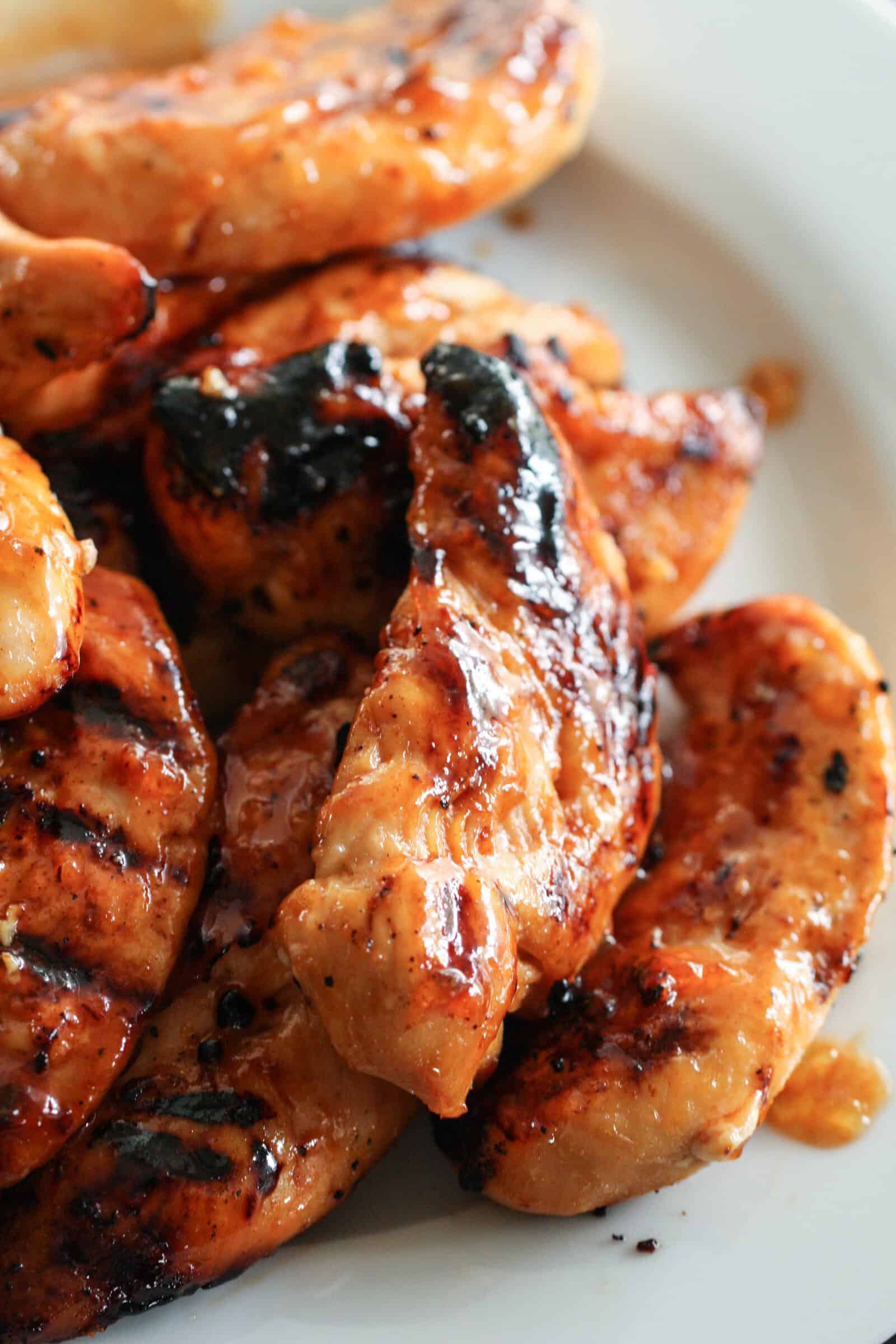 Grilling season is here, and you are not going to want to miss this simple and delicious chicken recipe. It is full of flavor and only requires a few simple ingredients. This is a grilling recipe that you definitely need to try.
Summer grilling is my favorite part about summer. I love the smell, the weather, and most importantly, the food.
This recipe is a new family favorite. It is sweet and moist, and your family will absolutely love it.
The hint of peach with the barbecue sauce is one of the best combinations. It adds the perfect flavor, and when you grill or smoke it, it just brings the flavor to life.
This dish tastes absolutely amazing and is incredibly easy to throw together. You only need a few simple ingredients, and it's the perfect summer or fall grilling dish.
Enjoy your last few weeks of grilling. For us "Utahns" winter will be here before we know it.
Tips for making the best barbecue peach chicken:
Peach preserves. This ingredient is crucial in the chicken. It makes it so sweet and delicious. I love peaches, but who knew peach would pair so perfectly with chicken?
You could also use peach jam, or blended up peaches as well. This substance is a little more thick and sticky, so we have found that it works a little better, and clings to the chicken more.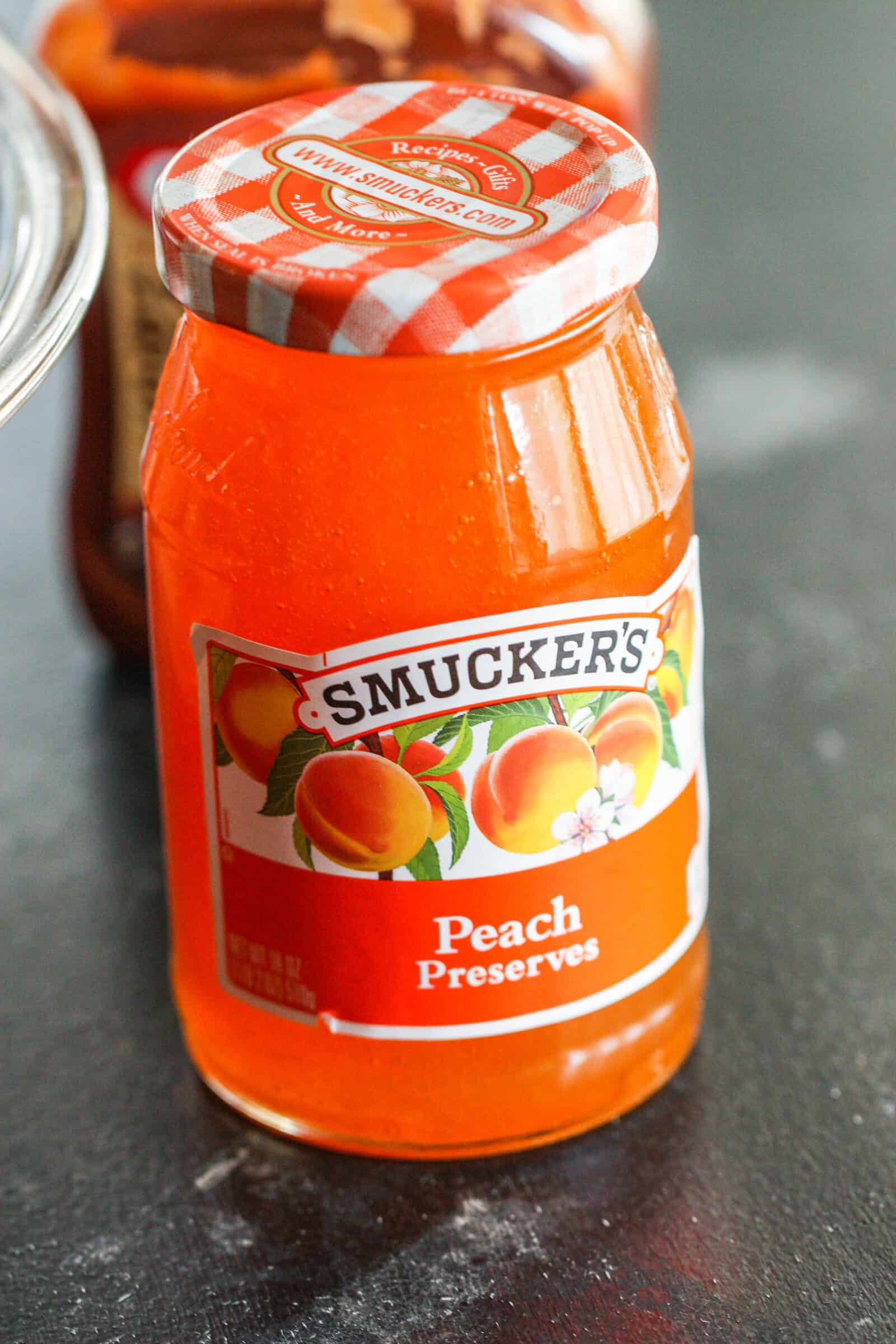 Marinade the chicken for as long as you possibly can. We recommend marinating it for a good 24 hours before grilling it, just so it can really take on the sweet peach flavor.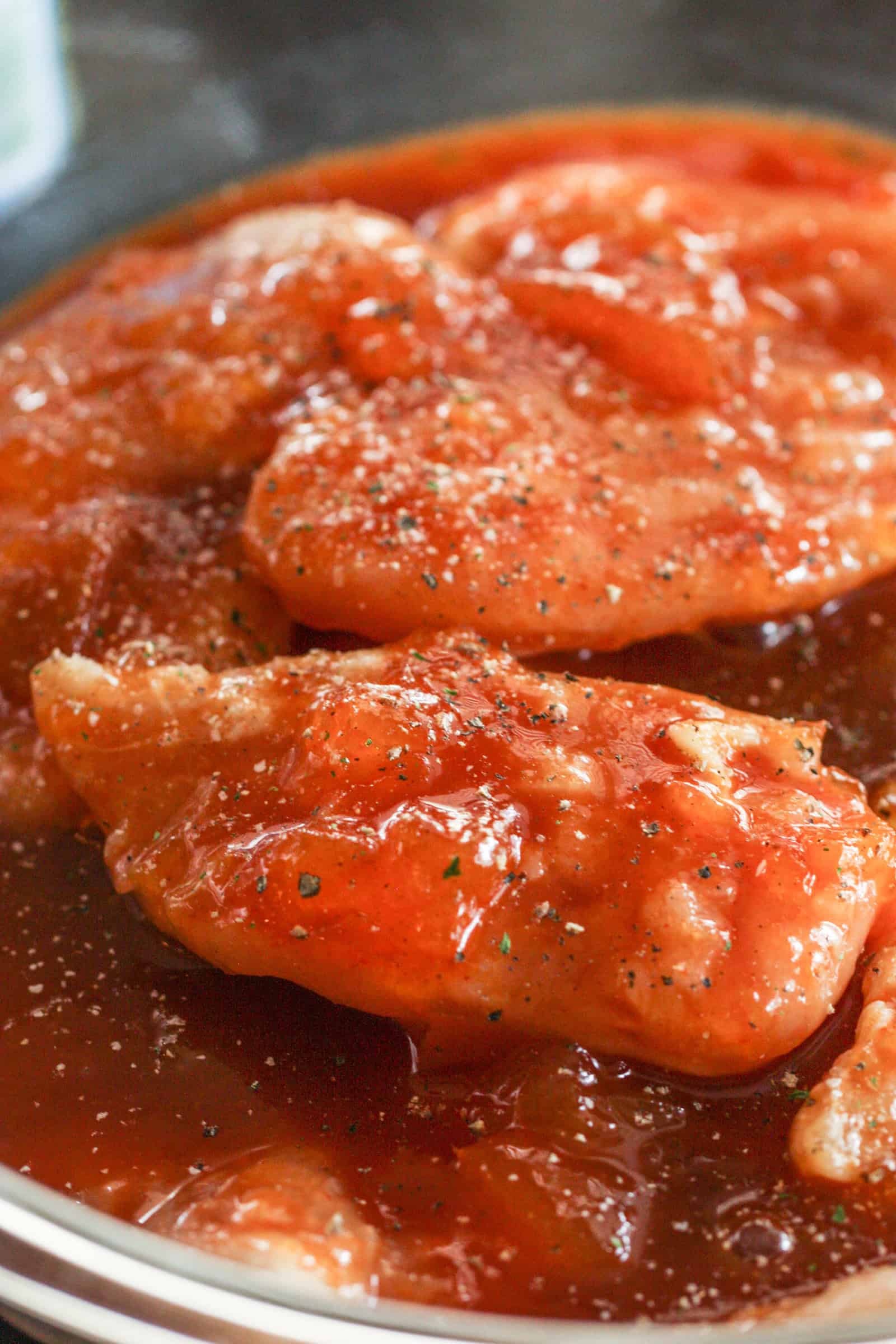 I also love to add a little extra bbq sauce, just because I want my chicken to soak up as much flavor as it possibly can. The bbq and peach combo is so delicious.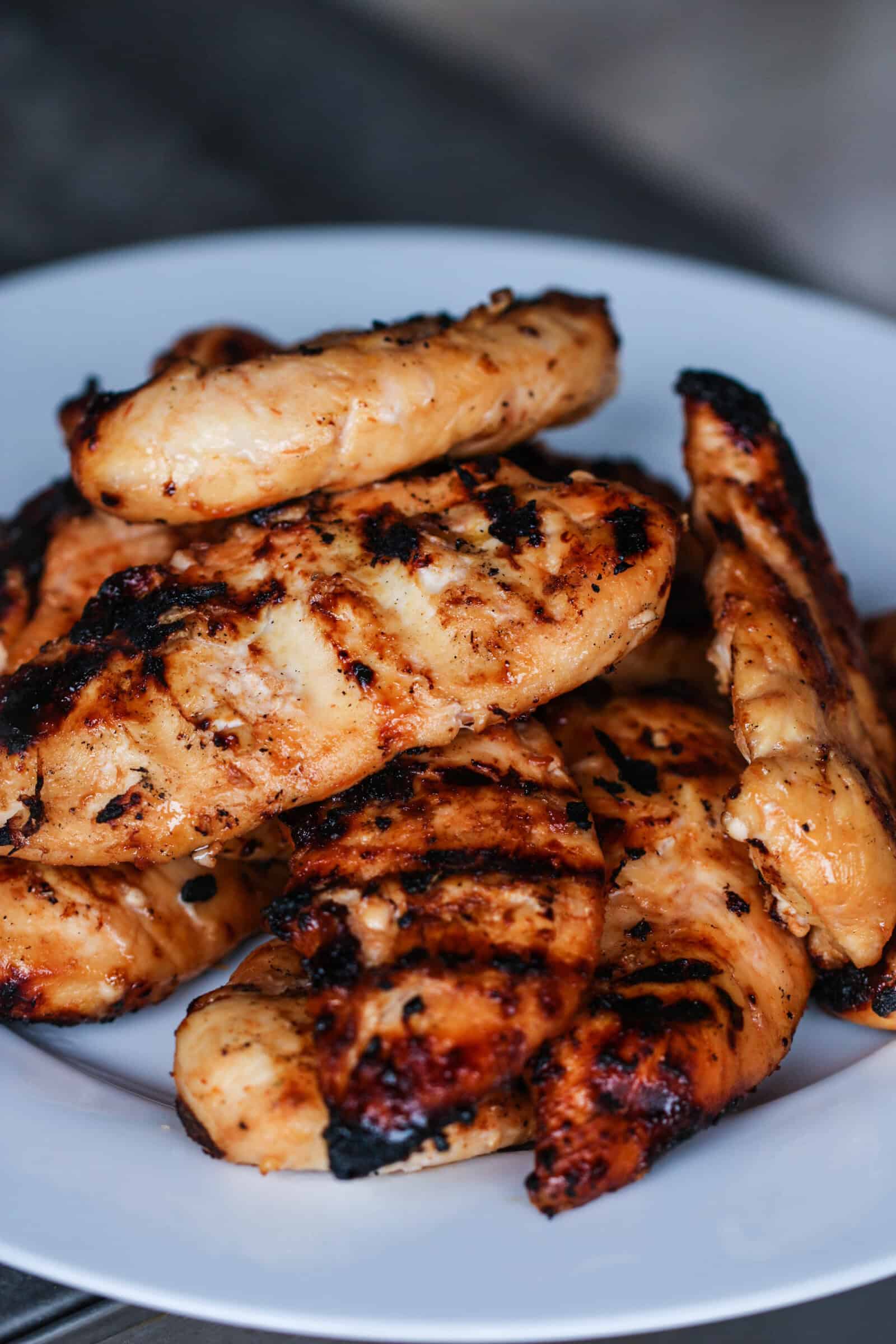 The secret to moist and juicy chicken is low and slow. You will want to grill your chicken on low, for a longer amount of time.
You will love the flavor and texture of it.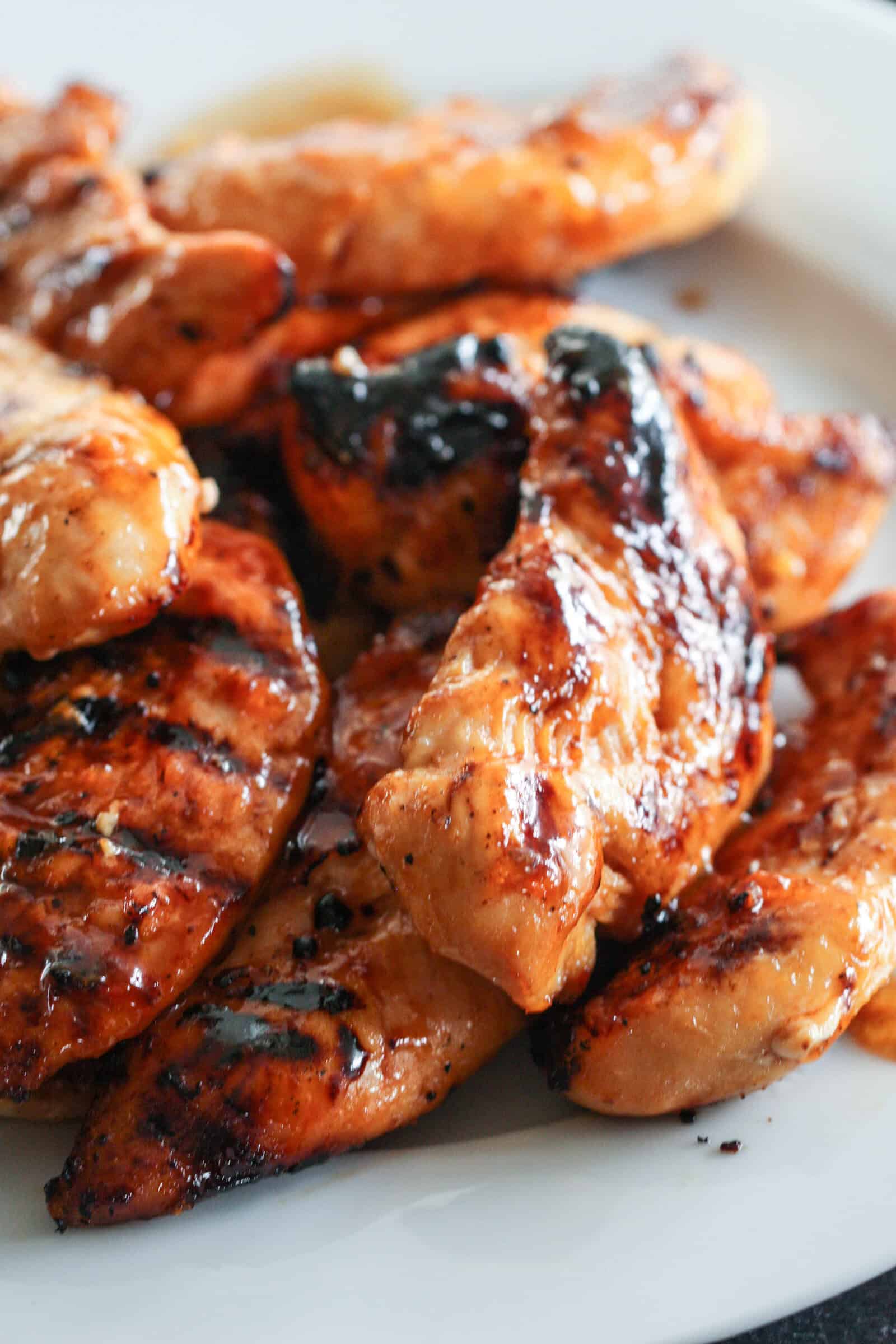 Spread on extra glaze after you grill it. I am a total sauce person and usually dip every piece of chicken in sauce, but with this glaze, there is no need for that. It is the perfect chicken and sauce combo.
You will of course want to make a fresh marinade/sauce, and not use the one the raw chicken was sitting in.
I usually just mix a little of the peach preserves with some bbq sauce, and glaze it over the chicken with a basting brush once it is off the grill. So yummy.