It only takes four ingredients to get this chicken on the table for dinner! Your family will LOVE our Easy Club Chicken and it will quickly become a favorite in your rotation of meals.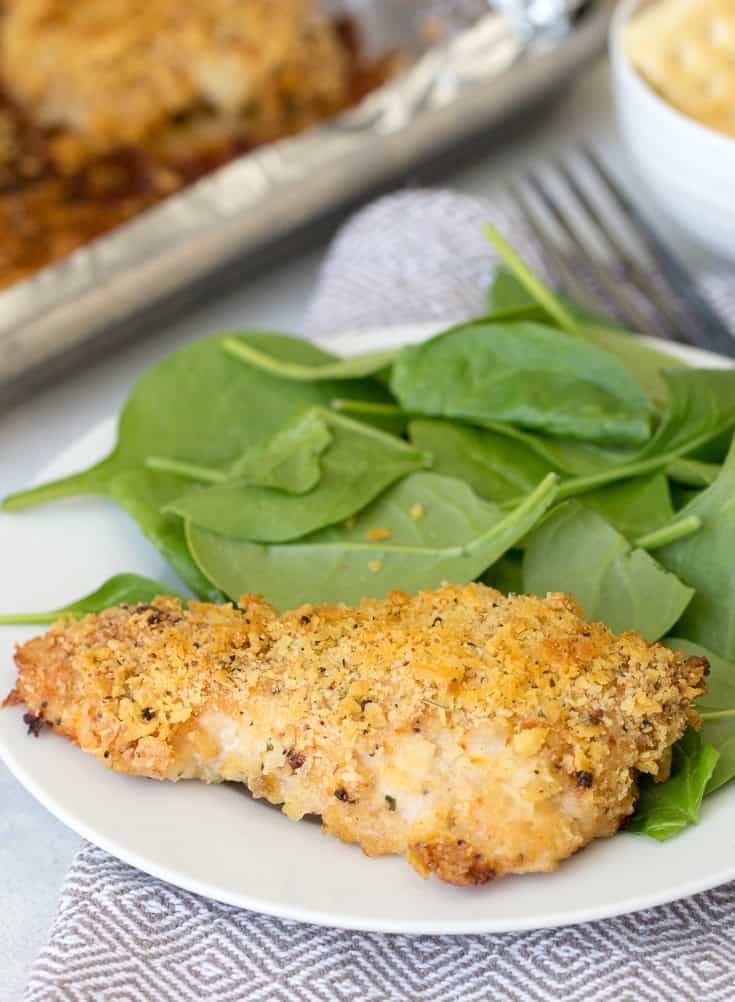 You know those nights where it's suddenly 4 o'clock and you haven't even thought about what could possibly be for dinner? It was on one of those nights that this recipe was created! Who knew a main dish with only four ingredients could taste SO YUMMY.
Ingredients needed for Easy Club chicken
Four ingredients doesn't sound like a lot, but you'll be surprised at how flavorful this chicken ends up being!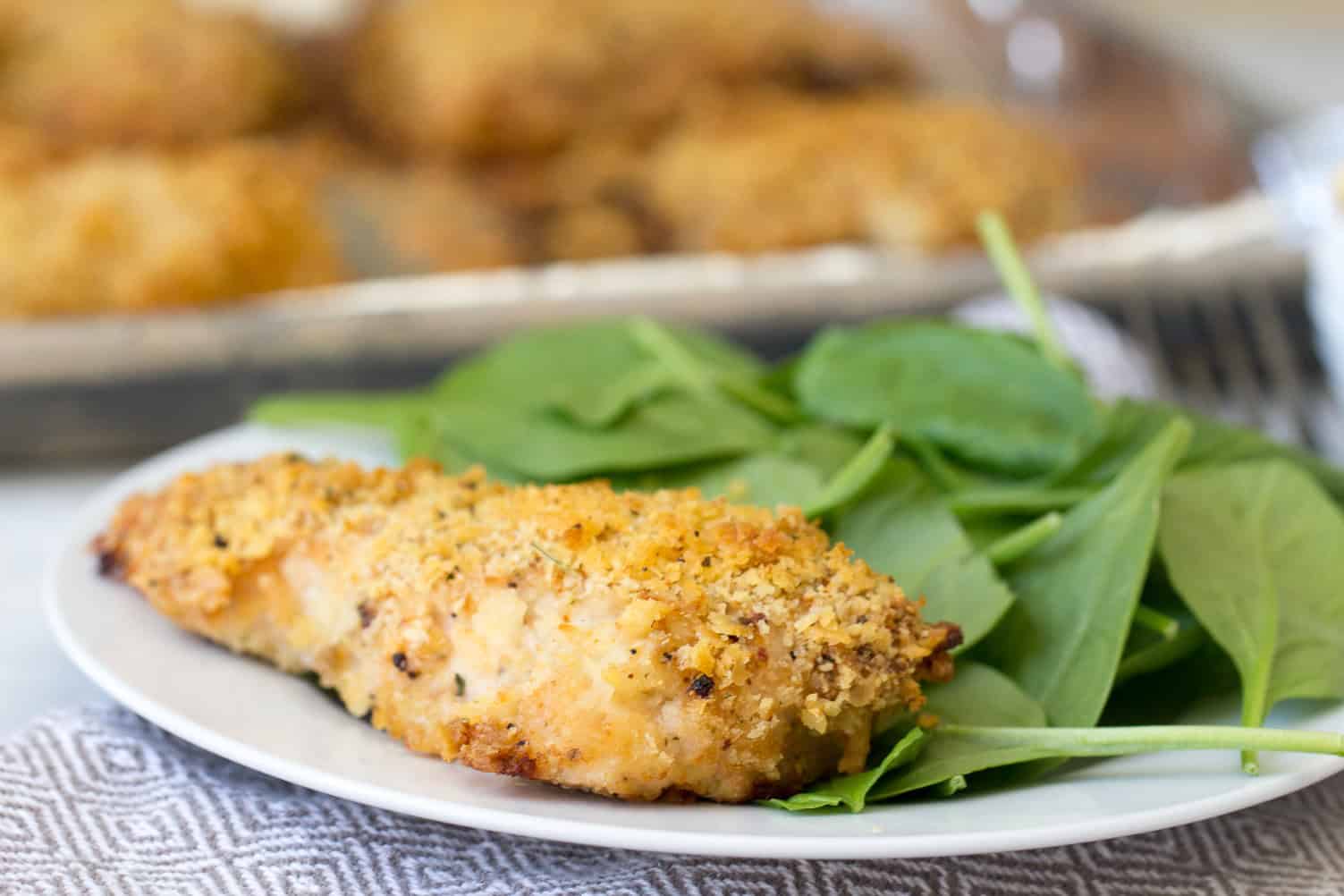 Chicken
Frozen chicken breasts are something I always try to keep on hand. We buy the big bag at Costco and thaw what we need throughout the month.
The chicken breasts are usually so large that we can get two people fed out of each one. Totally worth the investment, and one of the few things I'd recommend buying in bulk.
Club Crackers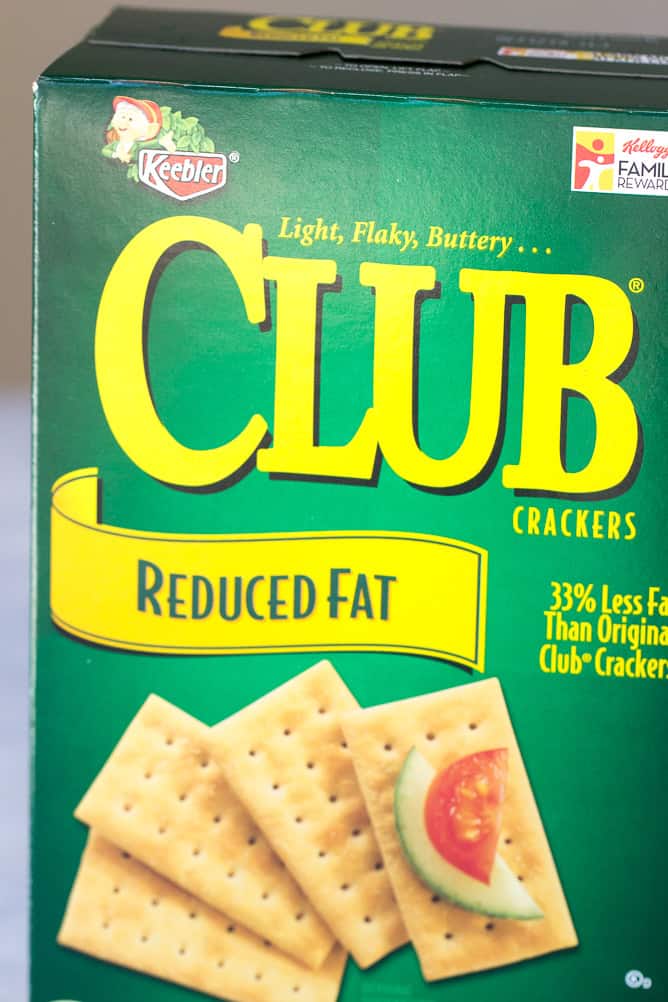 We use these Keebler Club Crackers in this recipe, but there are a lot of crackers you could use in this recipe. Ritz crackers would also be great! You'll want something that crumbles easy, and has a little bit of salt.
Italian Dressing Seasoning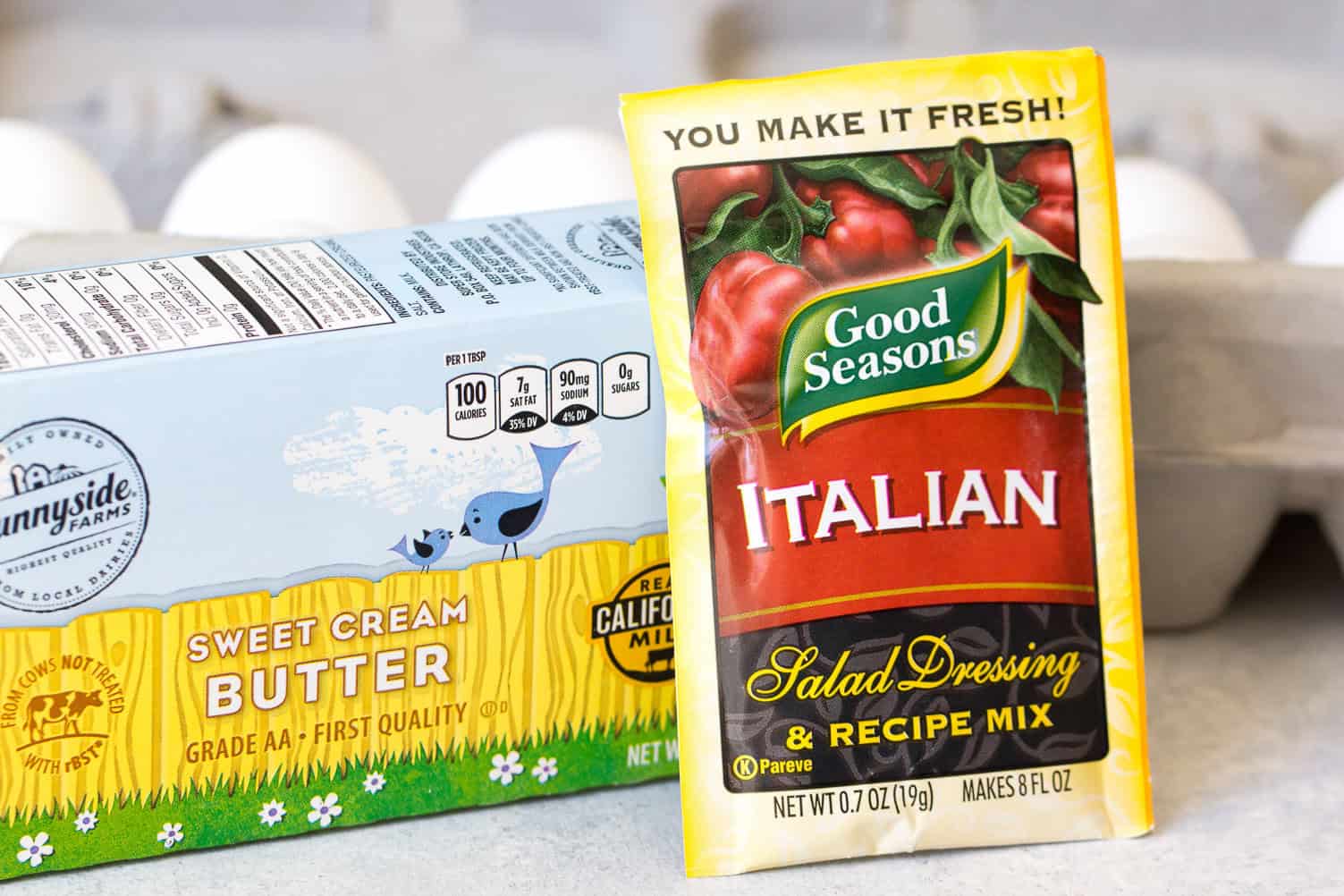 We love using Good Seasons Italian Salad Dressing Mix in a lot of our recipes! The flavor is amazing and it's a great way to jazz up almost any recipe, especially chicken. This is also great tossed with potatoes!
Butter or Eggs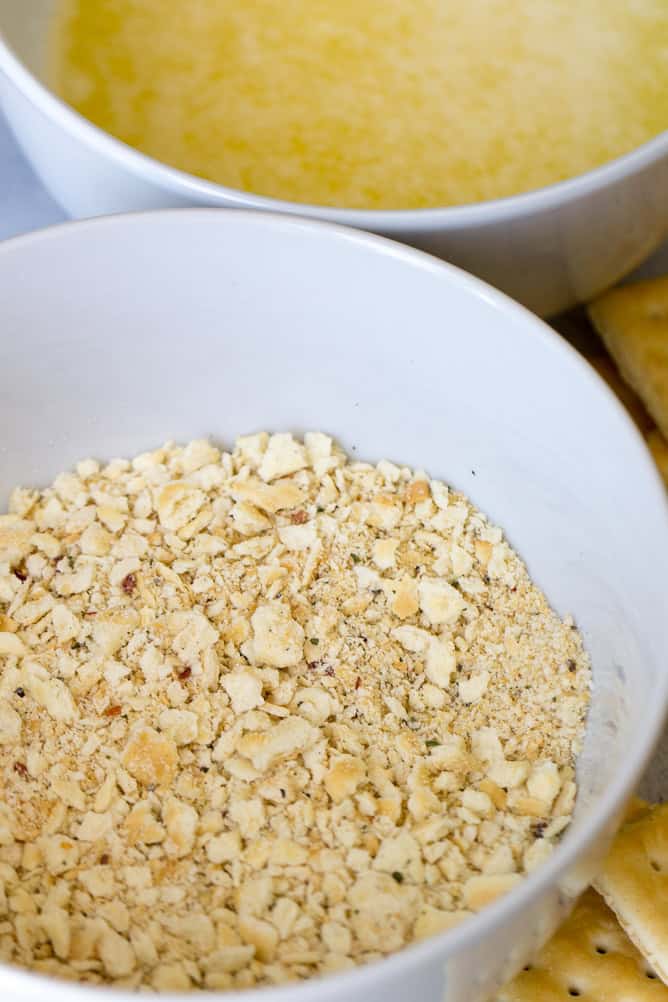 You'll need to dip your chicken in butter OR eggs before coating in the crumb mixture. We used butter in this specific recipe, but a whipped egg would also work. Just make sure your chicken if fully coated in the crumb mixture afterwards.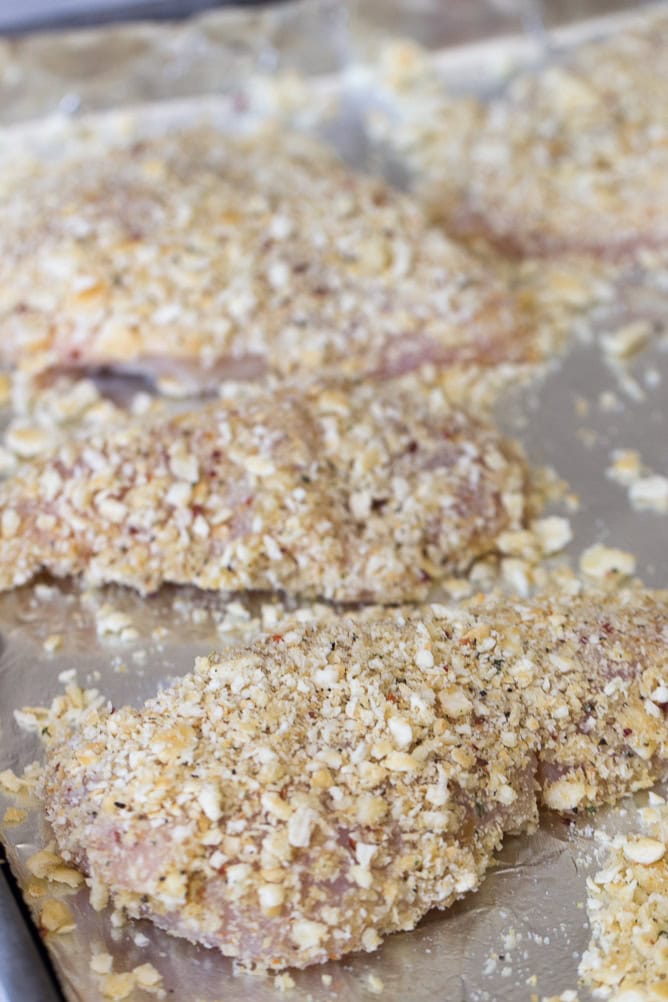 For a softer breading, drizzle a little bit of the extra butter over your chicken before baking.