Use your ripe bananas to make these delicious frosted banana cookies. They are extremely moist, tasty, and will satisfy that sweet craving perfectly.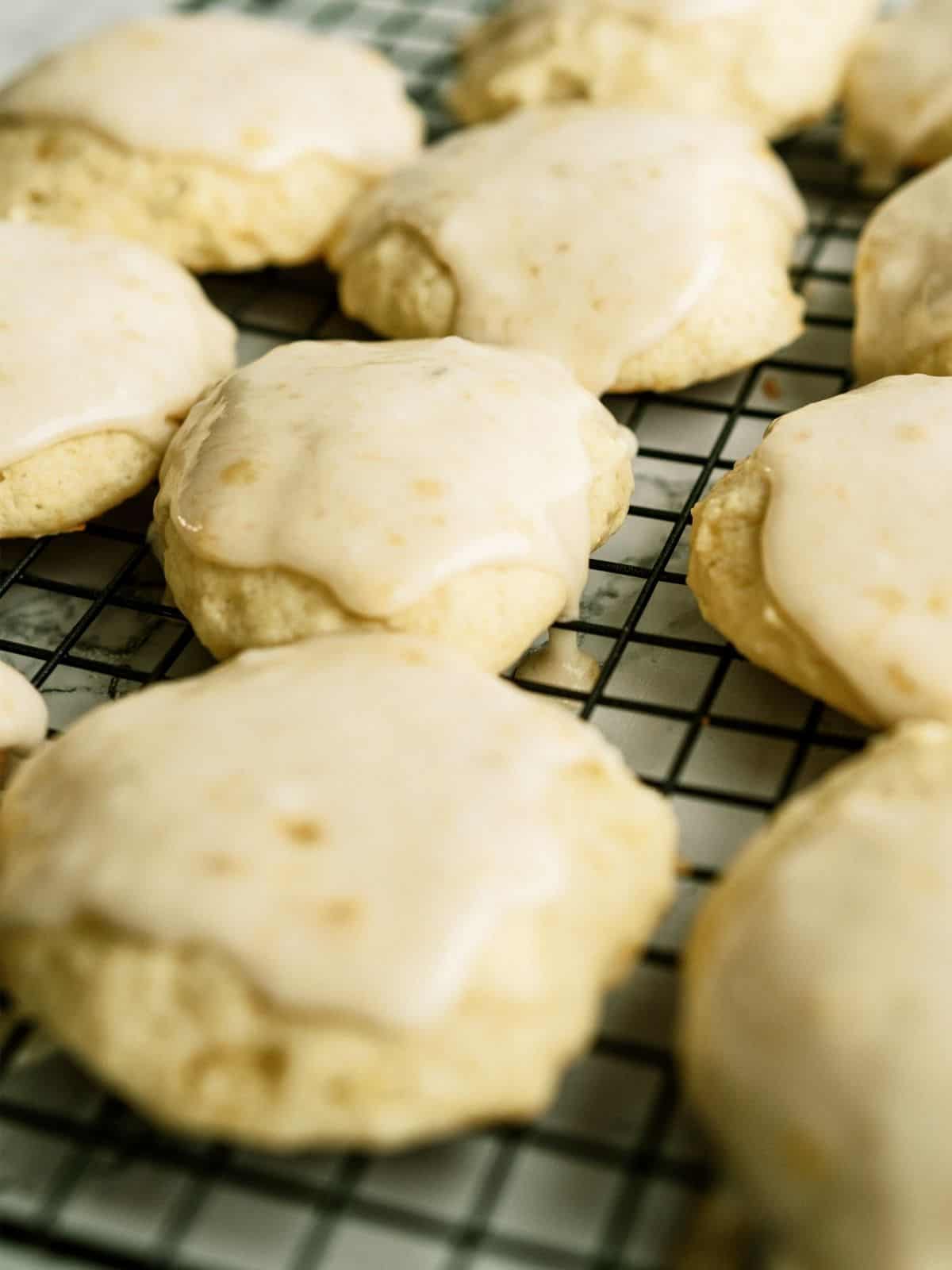 Frosted banana cookies are the bestest soft and chewy banana cookies you'll ever have! They are like little fluffy banana bread cookies.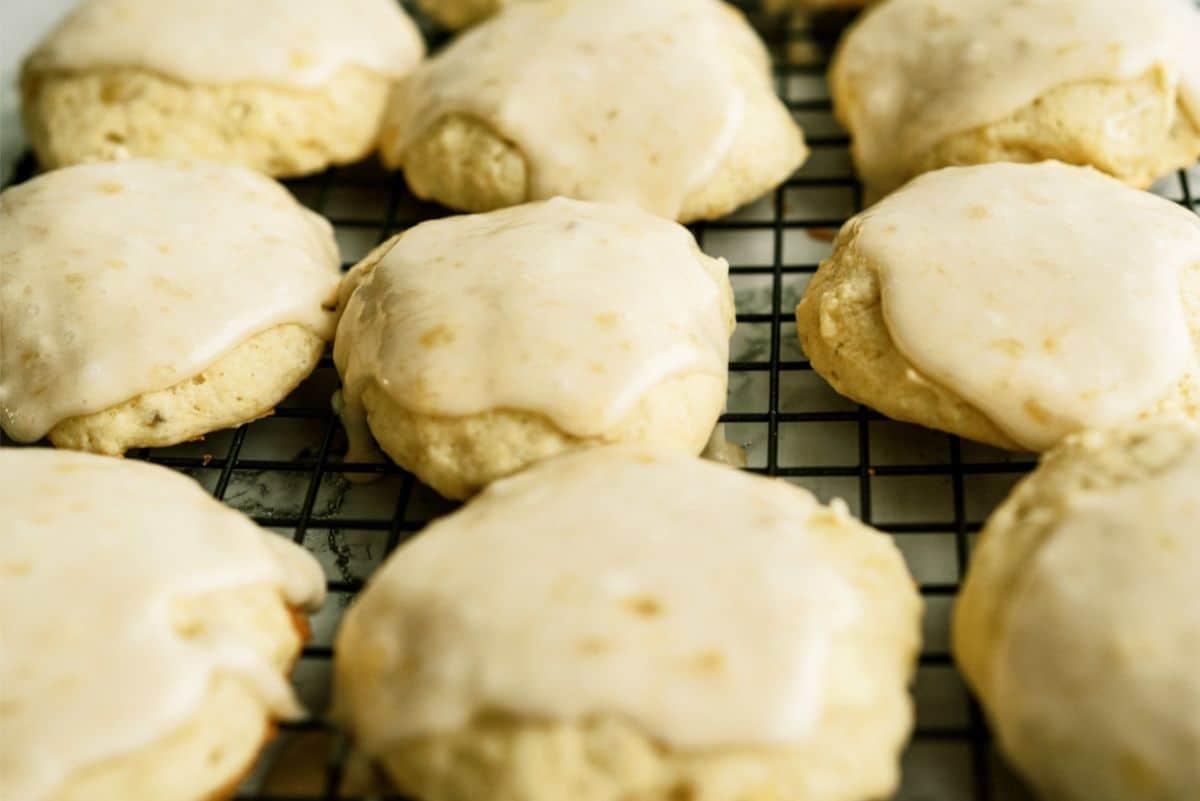 These cookies have quickly become a favorite family dessert. Plus, it is a fun and new way to use up those ripe bananas that no one is going to touch.
I always tend to buy too many bananas, like every week. You'd think I would learn, but now with this recipe, I don't know that I'll stop any time soon. Haha.
Since, there are always ripe bananas to be used, make sure you take a look at our Banana Pudding Trifle recipe, No Bake Banana Cream Pie Cake recipe, and an all time favorite, Banana Crumb Muffins!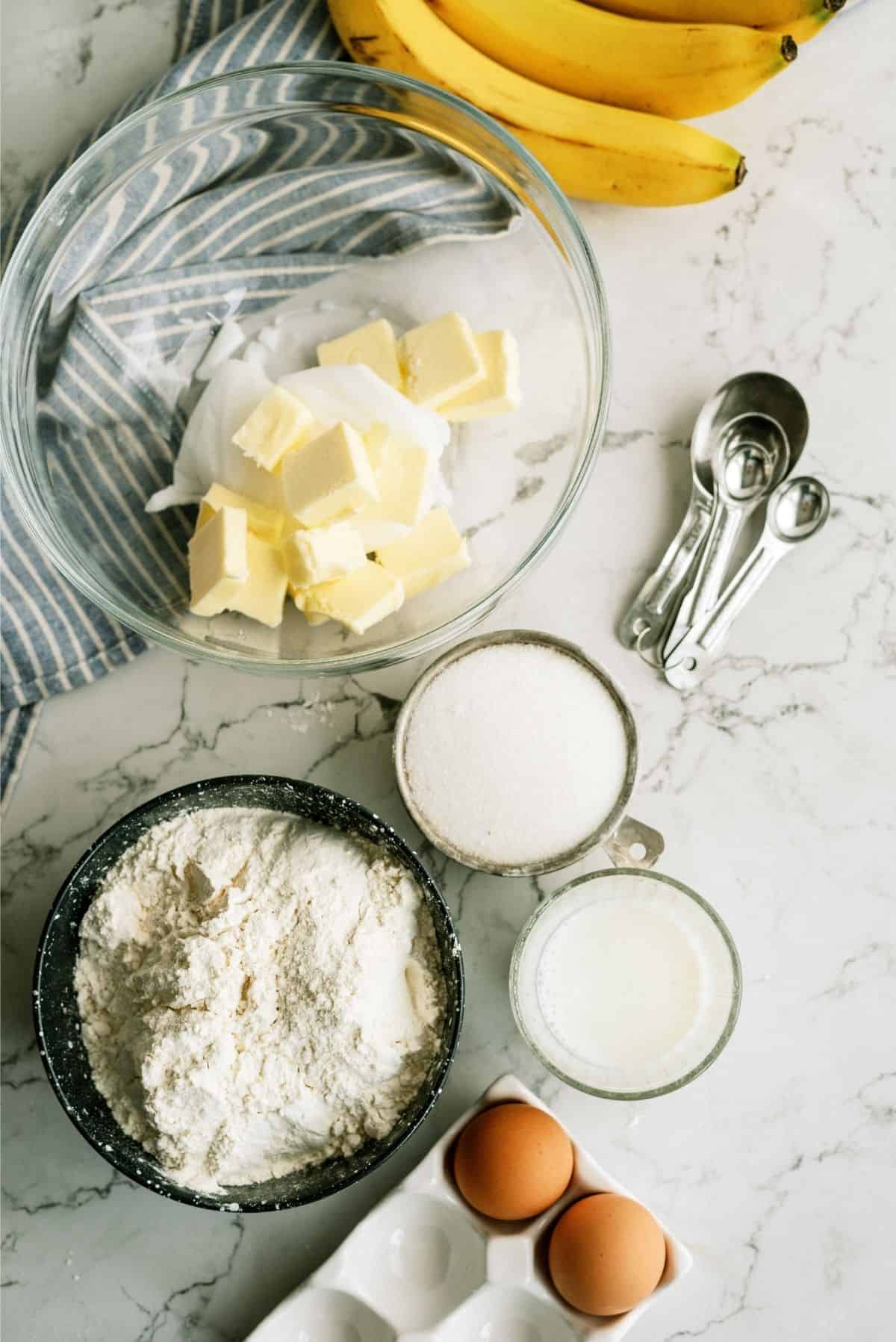 Ingredients Needed For This Frosted Banana Cookies Recipe:
Sugar
Butter
Shortening
Vanilla extract
Rippened bananas
Eggs
Buttermilk
Baking soda
Salt
Flour
Powdered sugar
Milk
How To Make This Frosted Banana Cookies Recipe:
Begin making these fluffy cookies by preheating the oven to 350 degrees.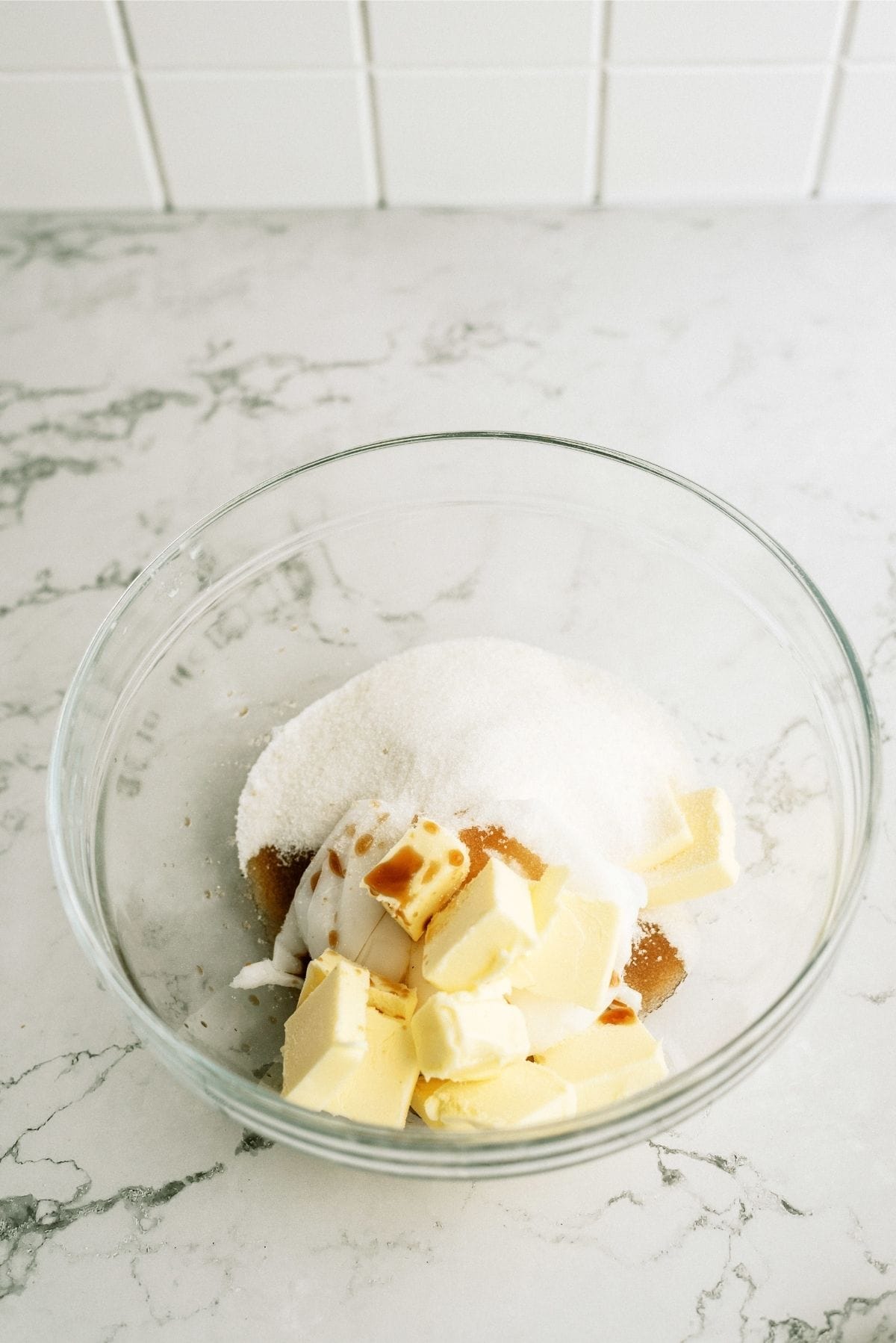 Then, in a medium mixing bowl, cream together then sugar, butter, shortening, and vanilla extract until everything is well combined and light and fluffy.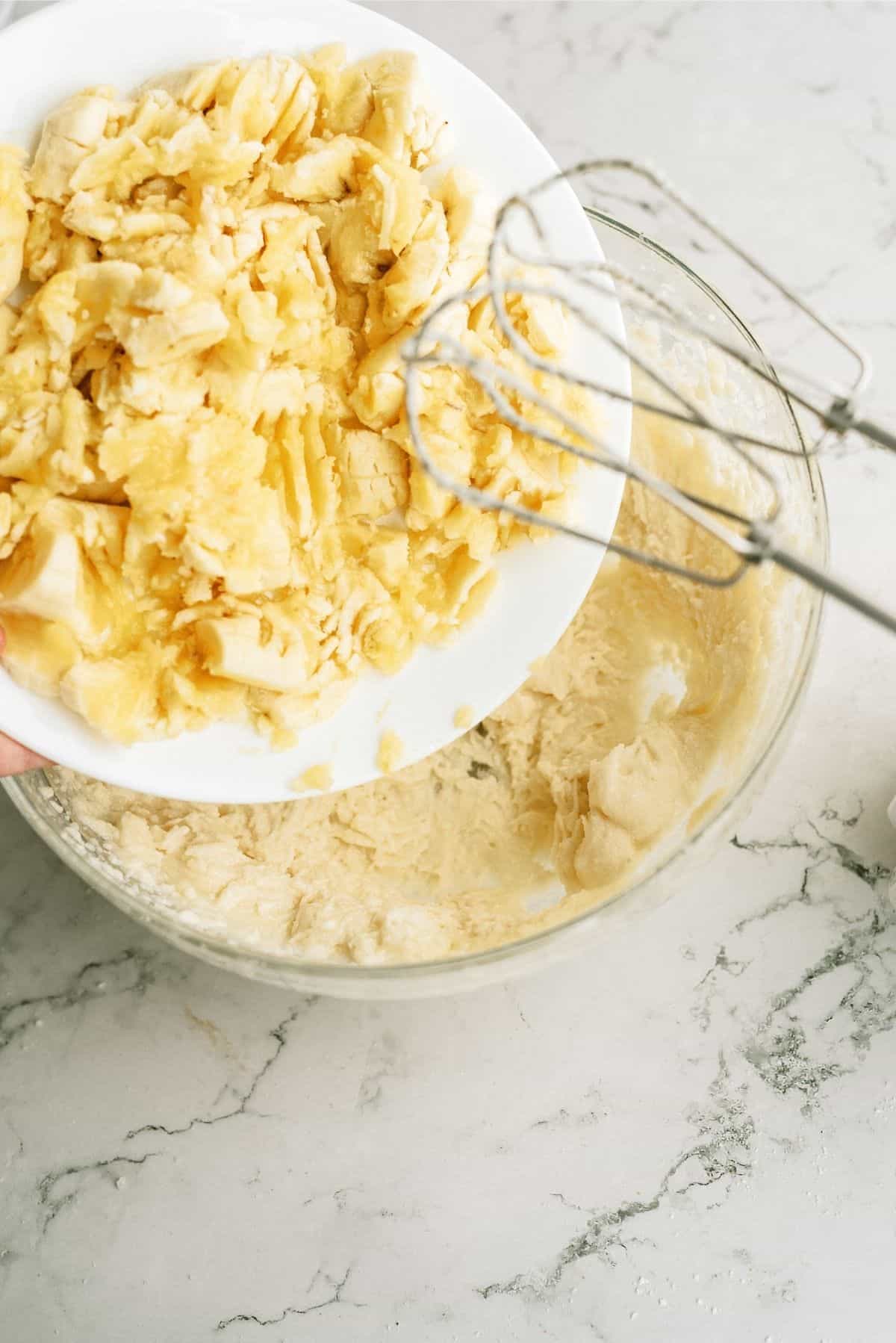 Once you have the right consistency, add in the mashed bananas and eggs and mix it all together.
Then, blend in the buttermilk with the dough mixture.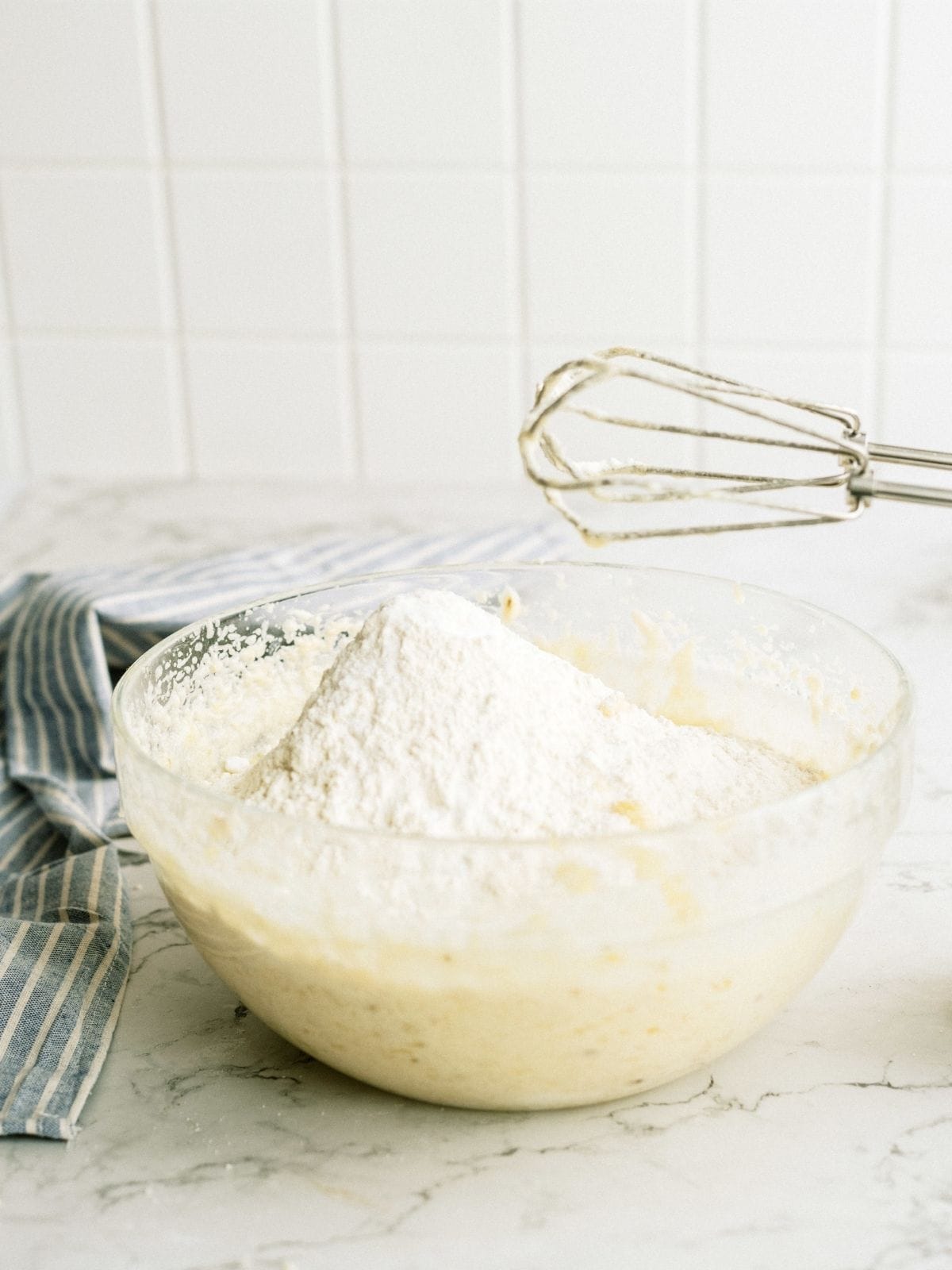 When all that is done, add in the baking soda, salt, and flour, and then mix it all together, just until everything is combined.
WARNING: Do not over mix the cookie dough! This is necessary to keep the cookies soft.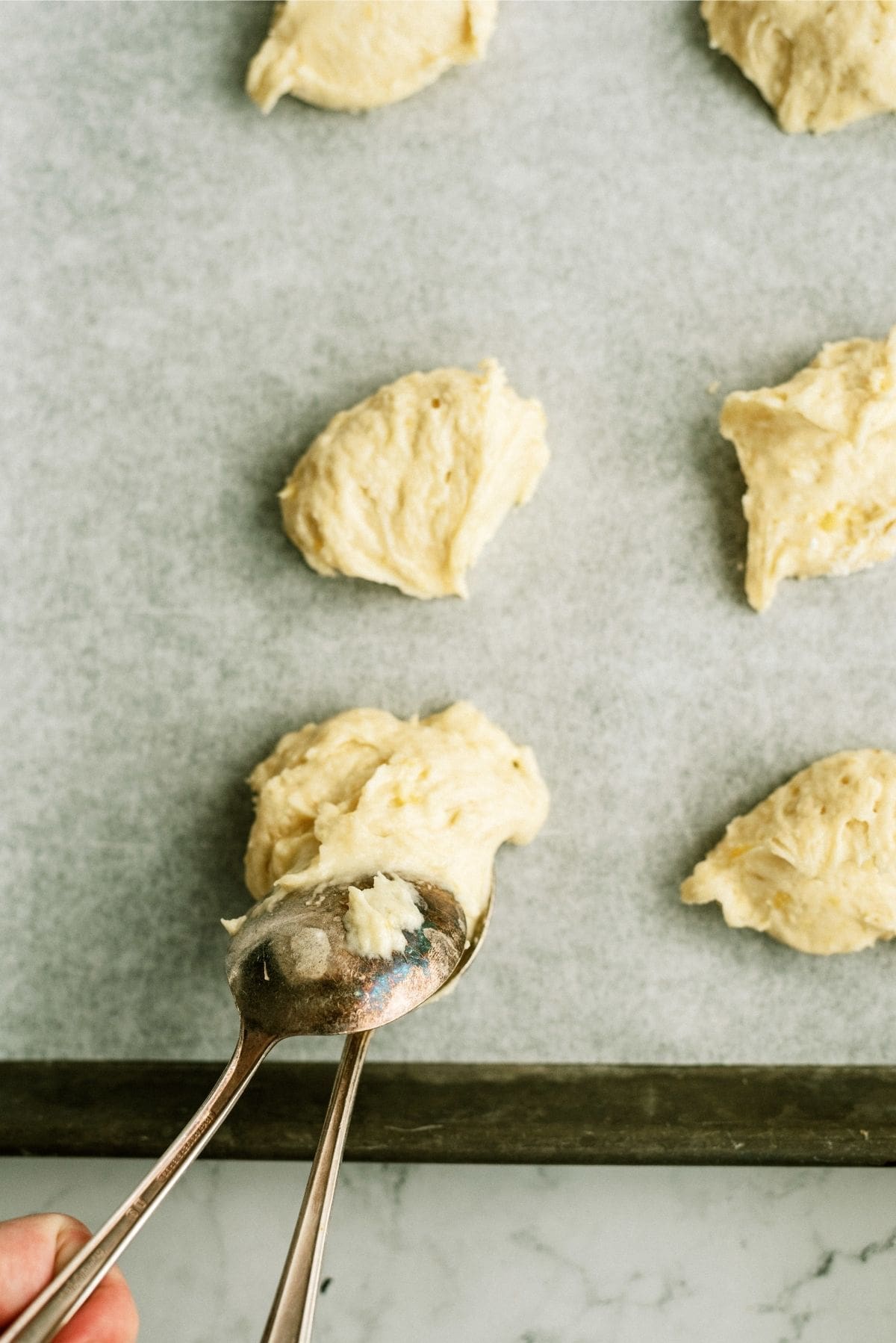 This batter will be sticky, so drop the cookies onto a greased cookie sheet by tablespoons.
Then, bake the cookies for 9-10 minutes or until you see the sides start to slightly brown.
While the cookies are baking, it is time to make the frosting.
In another medium sized bowl, combine the melted butter, mashed bananas, powdered sugar, milk and vanilla extract.
Mix it all together until they are combined and form the frosting consistency you like. Add more powdered sugar if it's too soupy, and more milk if it is too thick.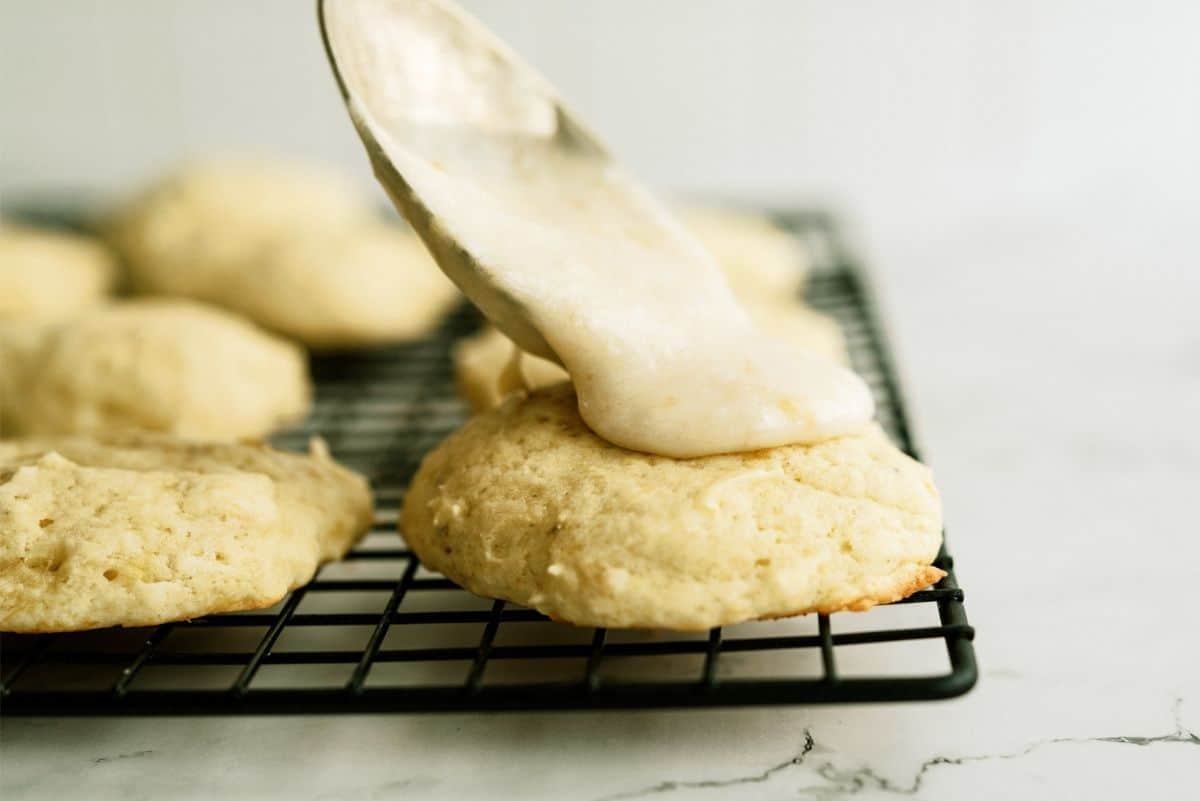 Then, once the cookies are cooled, frost them and store them in an airtight container in the fridge!
To Make This Ripe Banana Recipe You Will Need:
Cookie sheet
Hand or stand mixer (THIS is a great hand mixer!)
Spatula
Spoon
Medium mixing bowl (2)