The EASIEST banana bread recipe you will ever make - 3 Ingredient Banana Bread! Grab a cake mix, eggs, and overripe bananas for the perfect snack bread.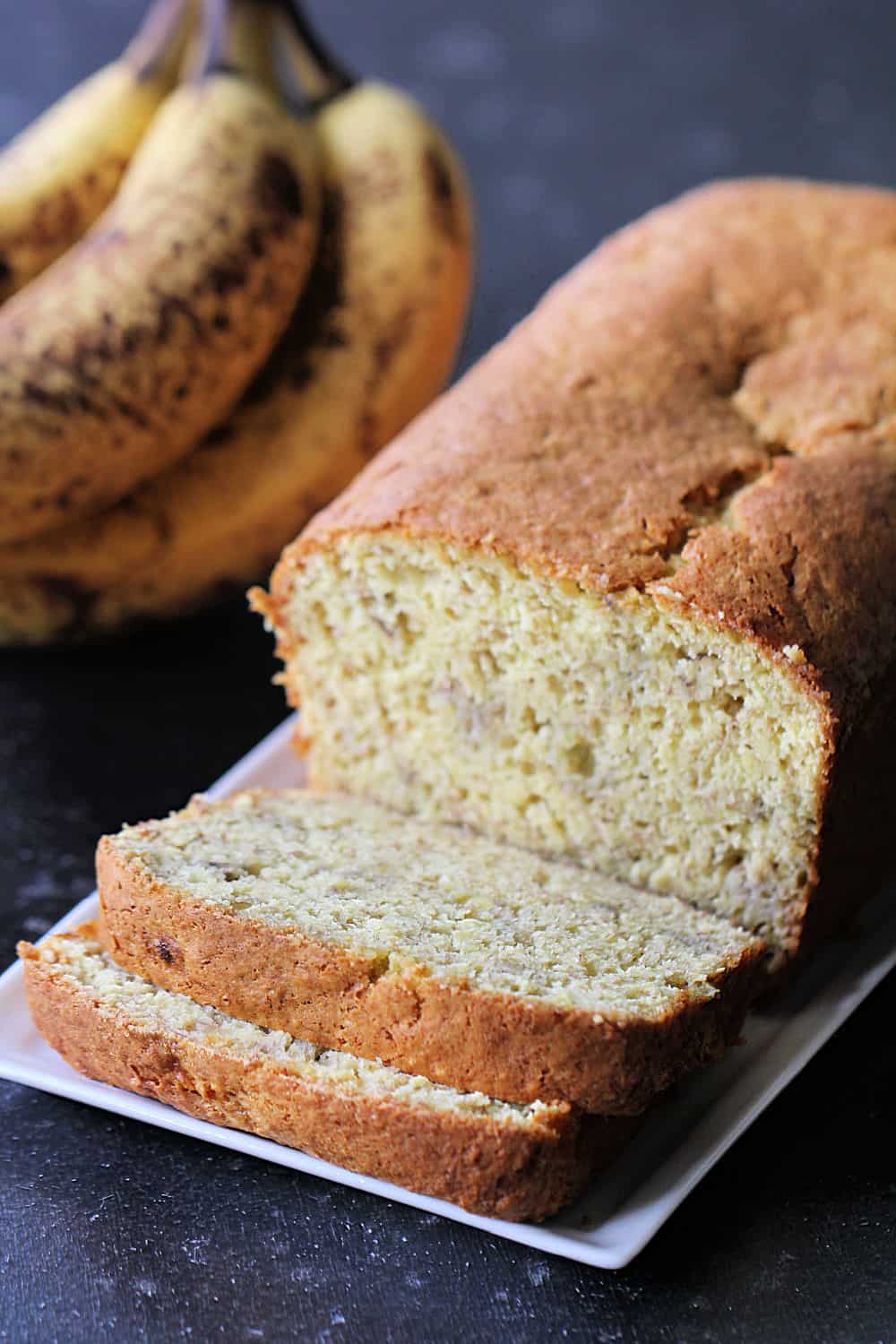 If you have leftover bananas, this is the EASIEST Banana Bread recipe you will ever make – it only has 3 ingredients!
We had some bananas at our house that were definitely too brown to attempt to eat, so I decided to make a recipe that called for lots of overripe bananas.
I think that this will be my go-to banana bread recipe from now on!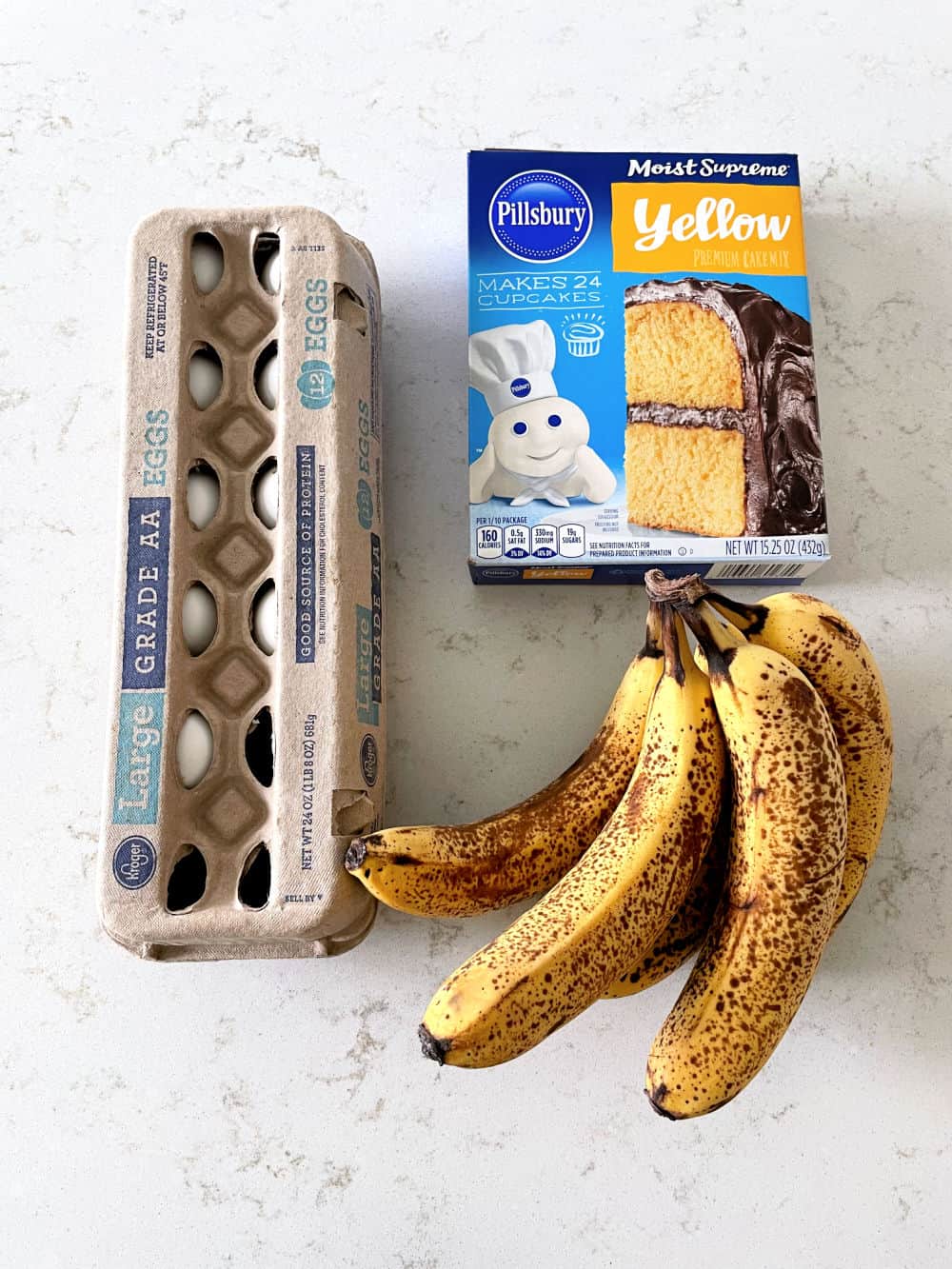 You only need 3 Ingredients for this Banana Bread Recipe:
15.25 ounces yellow cake mix
2 eggs
4 bananas ripe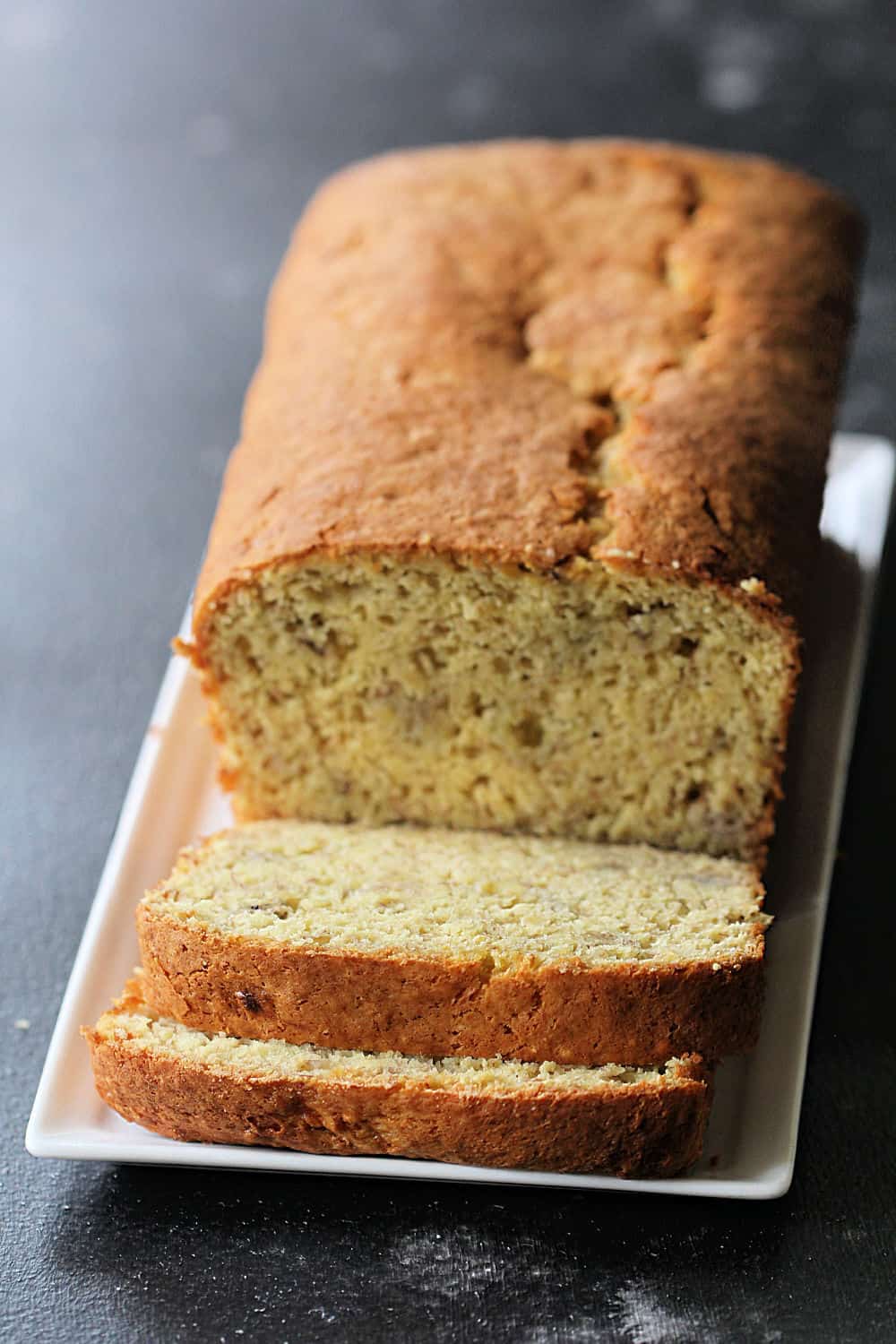 This Banana Bread Recipe is so simple. it only takes a few steps from start to finish:
Preheat the oven to 350 degrees.
Smash bananas in a large bowl (I just mixed them in my Bosch), then add remaining ingredients and mix well.
Bake at for 35-40 minutes – you might need to bake longer if using 1 loaf pan.