Light and fluffy, this Raspberry Fluff Jell-O Salad only has 5 ingredients and comes together in a matter of minutes. It's the perfect light dessert or even side dish at your potluck party.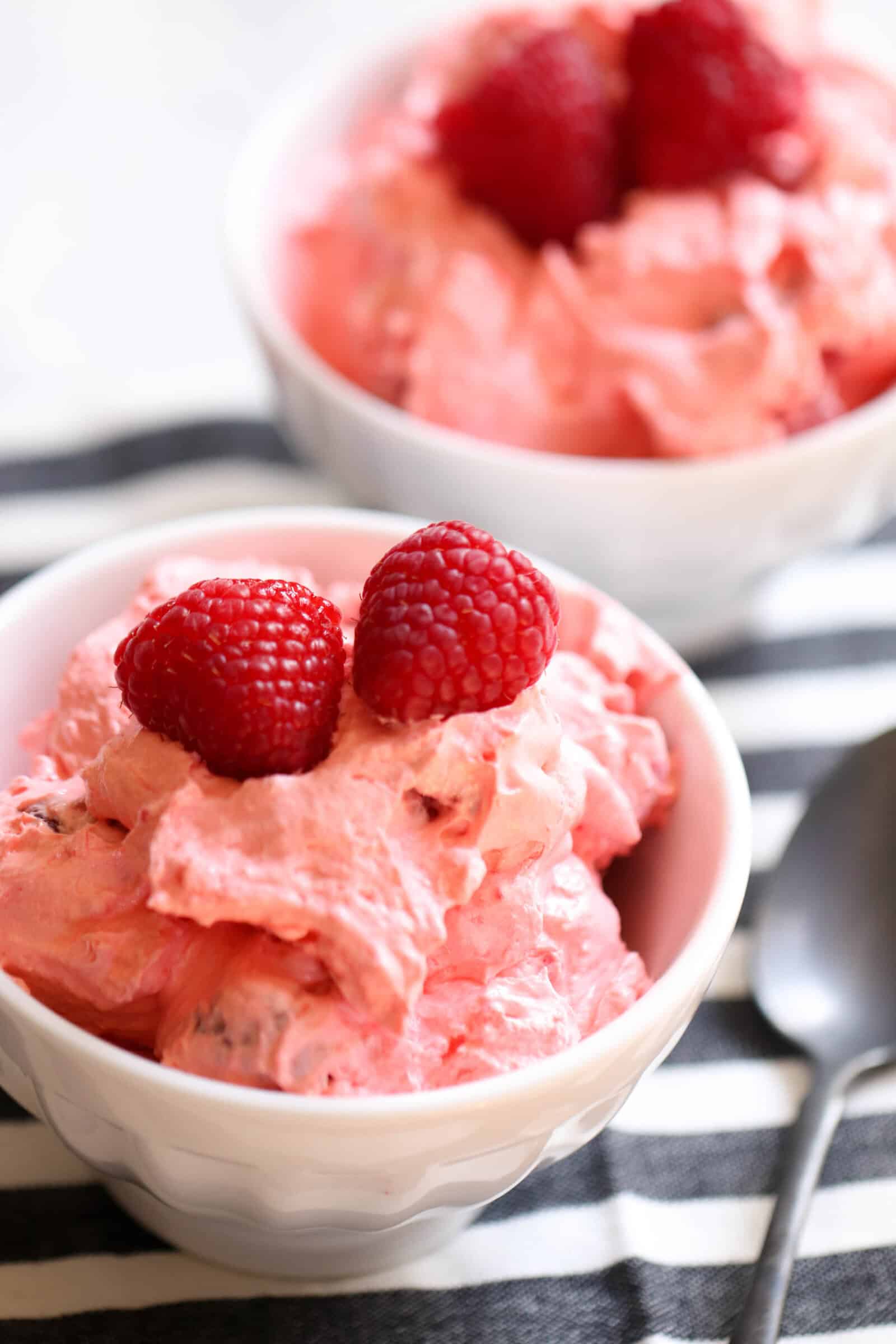 Jello salad is a staple at our family gatherings and holiday dinners and this recipe is going to quickly become your favorite!
We have all kinds of Jello Fluff Salads on our blog: Orange Fluff Salad, Raspberry Cheesecake Fluff Salad, Blueberry Fluff Salad, Strawberry Jello Fluff Salad, 5 Minute Fluffy Yogurt Fruit Salad, and our 5 Minute Pistachio Salad.
I think that, out of all the fluffy salads on our blog, this raspberry one is my favorite!
I have written this recipe to make 10-12 servings, but you could easily cut it in half (use the small boxes of jello and only one 8 ounce container of Cool Whip) if you need less.
Why is this called Raspberry "Fluff" Jello Salad?
The texture of this salad is light and fluffy! Some people even add in marshmallows, which adds even more to the fluffiness of this dish.
Ingredients needed for this Raspberry Fluff Jello Salad:
1 large box Cook and Serve Vanilla Pudding (instant pudding will not work for this recipe)
1 large box Raspberry jell-o
16 ounces Cool-Whip
2 cups water
2 cups raspberries (fresh or frozen)
How to make Raspberry Fluff Jello Salad: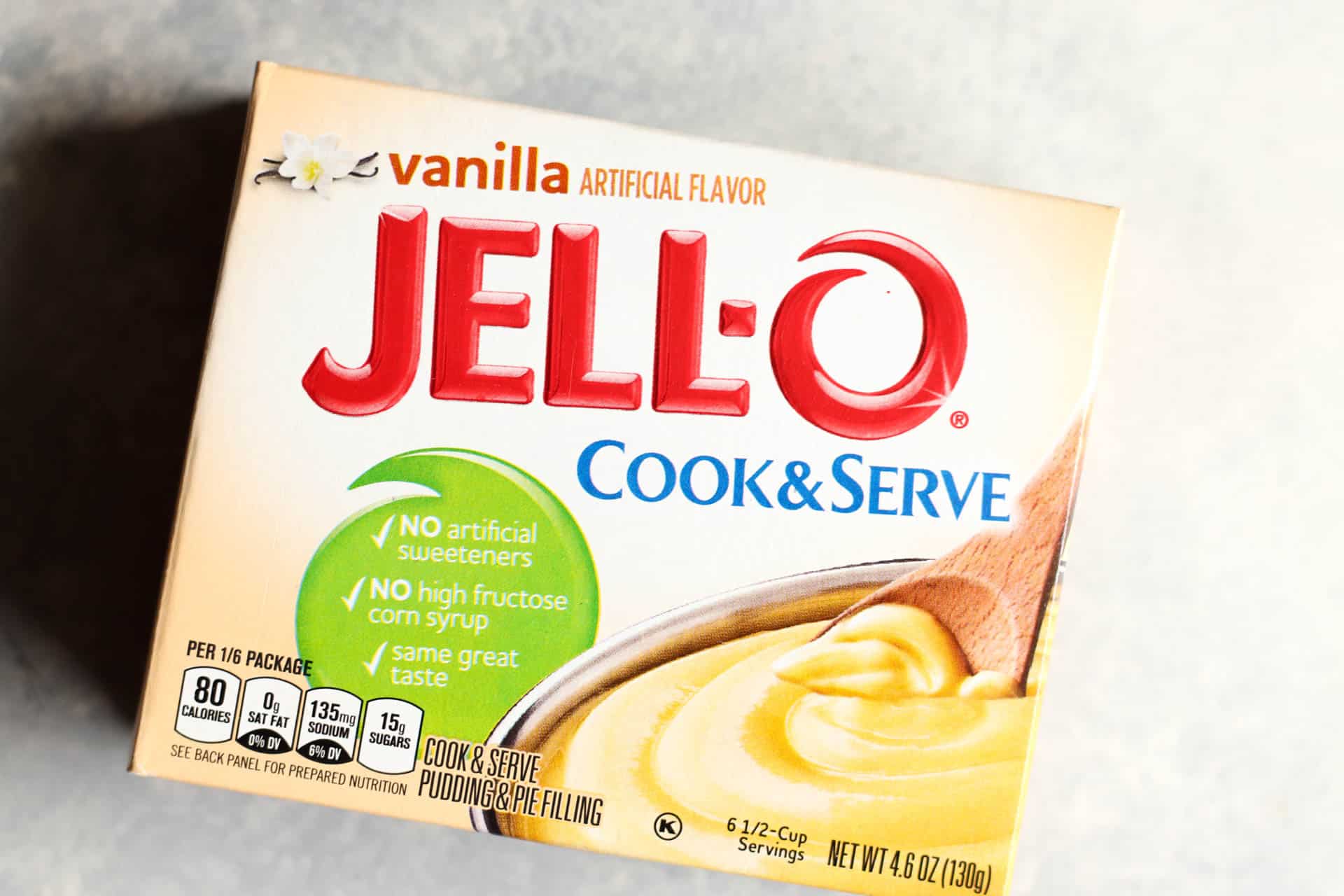 Step 1: Add the box of pudding (make sure you use cook and serve, not instant!) and the box of Jello to a saucepan. Pour in the water and lemon juice, then bring to a boil over medium heat.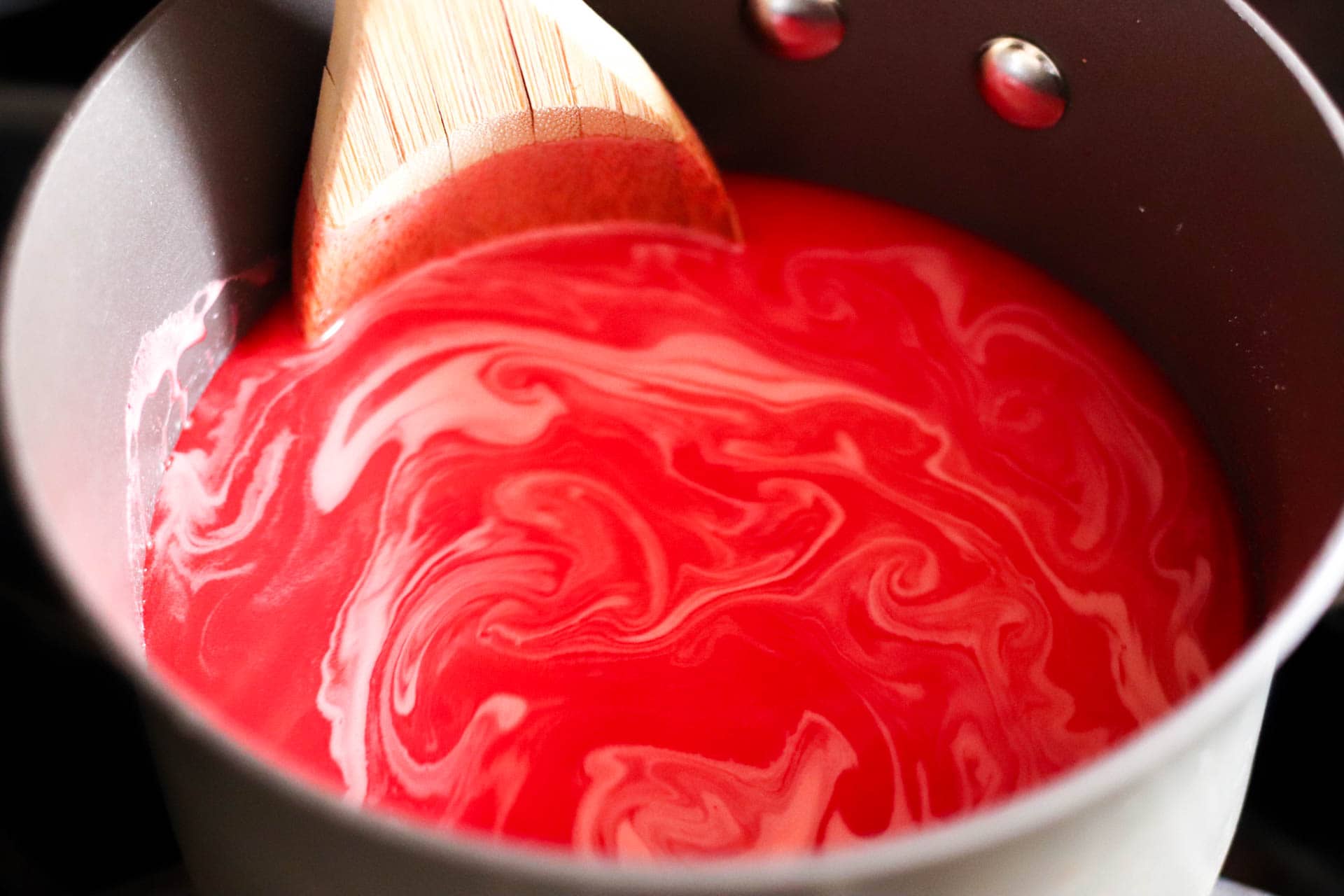 Step 2: Once it comes to a rolling boil, remove saucepan from heat and pour Jello mixture into a large bowl.
Step 3: Cover bowl with plastic wrap and place in the fridge. Let Jello set for 3 hours. We often make it the night before and let it set up overnight.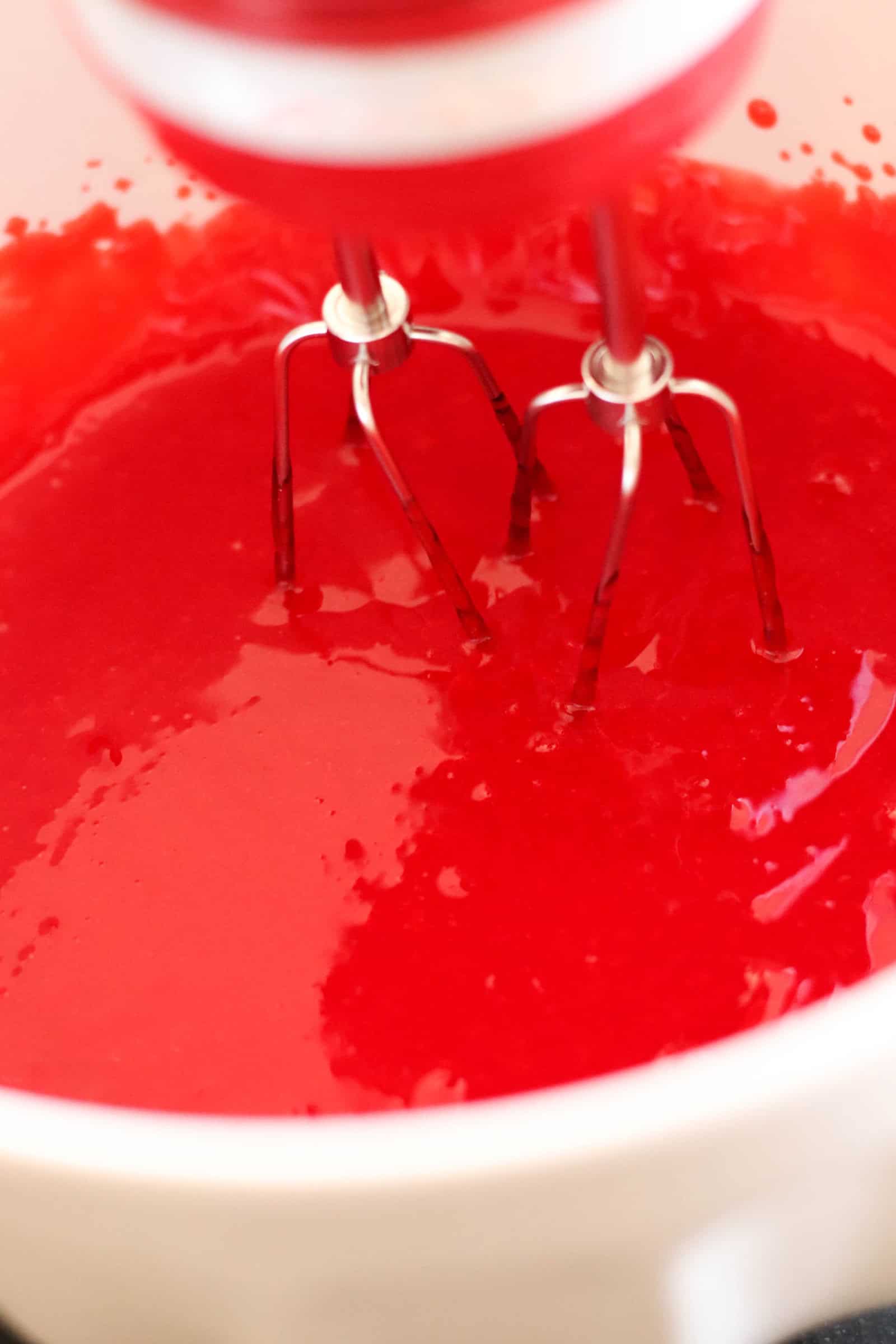 Step 4: Beat jello with an electric mixer until it because creamy, then fold in the Cool-Whip and berries.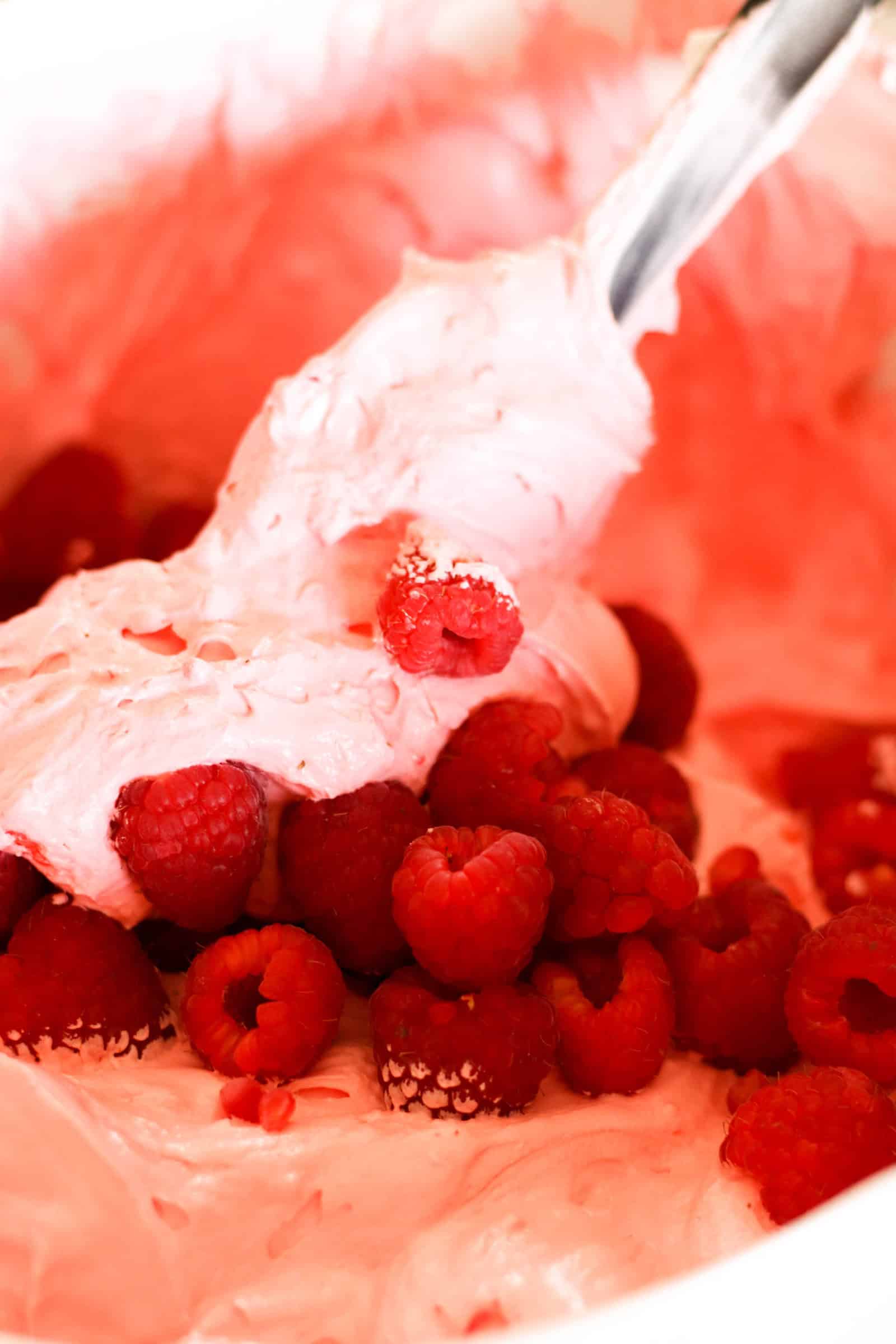 Step 5: Let chill in the fridge for at least 1 hour before serving (you can serve it immediately, but it has a chance to set up more if you let it chill for that 1 hour before serving).