If you are going to any cookouts or picnics this summer, this 5 Minute Fluffy Yogurt Fruit Salad will be an absolute crowd-pleaser! This simple dessert is creamy, light, airy, sweet, tangy and super refreshing on a hot summer day.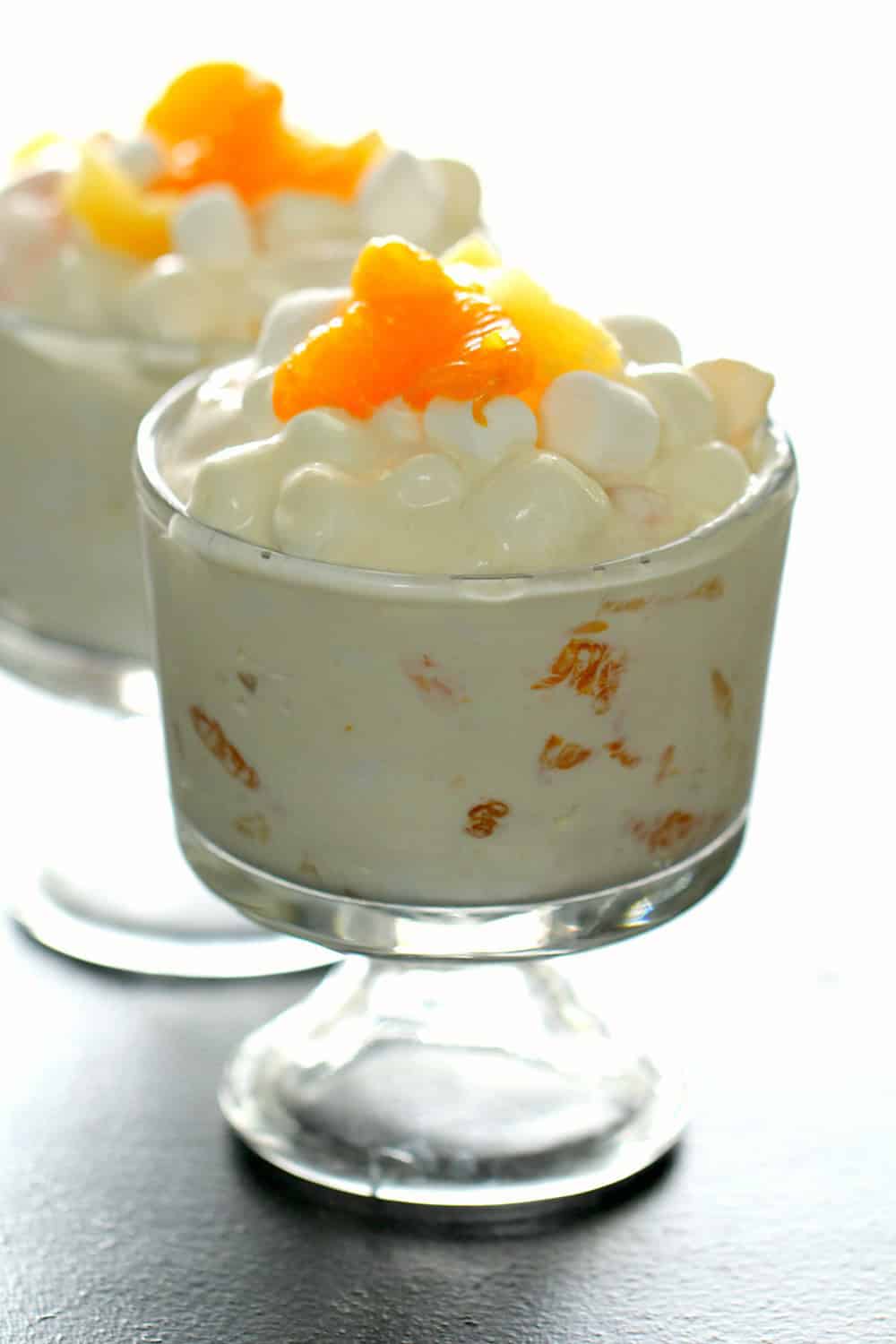 Everyone has their favorite go-to creamy fruit salad recipe. I promise you, this 5 Minute Fluffy Yogurt Fruit Salad will be yours! It is very easy and quick to make. You can pull it together in a matter of minutes, 5 minutes in fact.
Actually, I would suggest making the fluffy yogurt fruit salad only an hour or two in advance. Any more than that and it can get a tad bit runny when it sits. But don't worry, you can whip this gem up fast before your event, that way you can ensure it tastes very fresh.
Ingredients needed for 5 Minute Fluffy Yogurt Fruit Salad:
orange yogurt (I used Chobani brand Greek yogurt, but any orange yogurt will do)
Cool-Whip
mandarin oranges
pineapple tidbits
marshmallows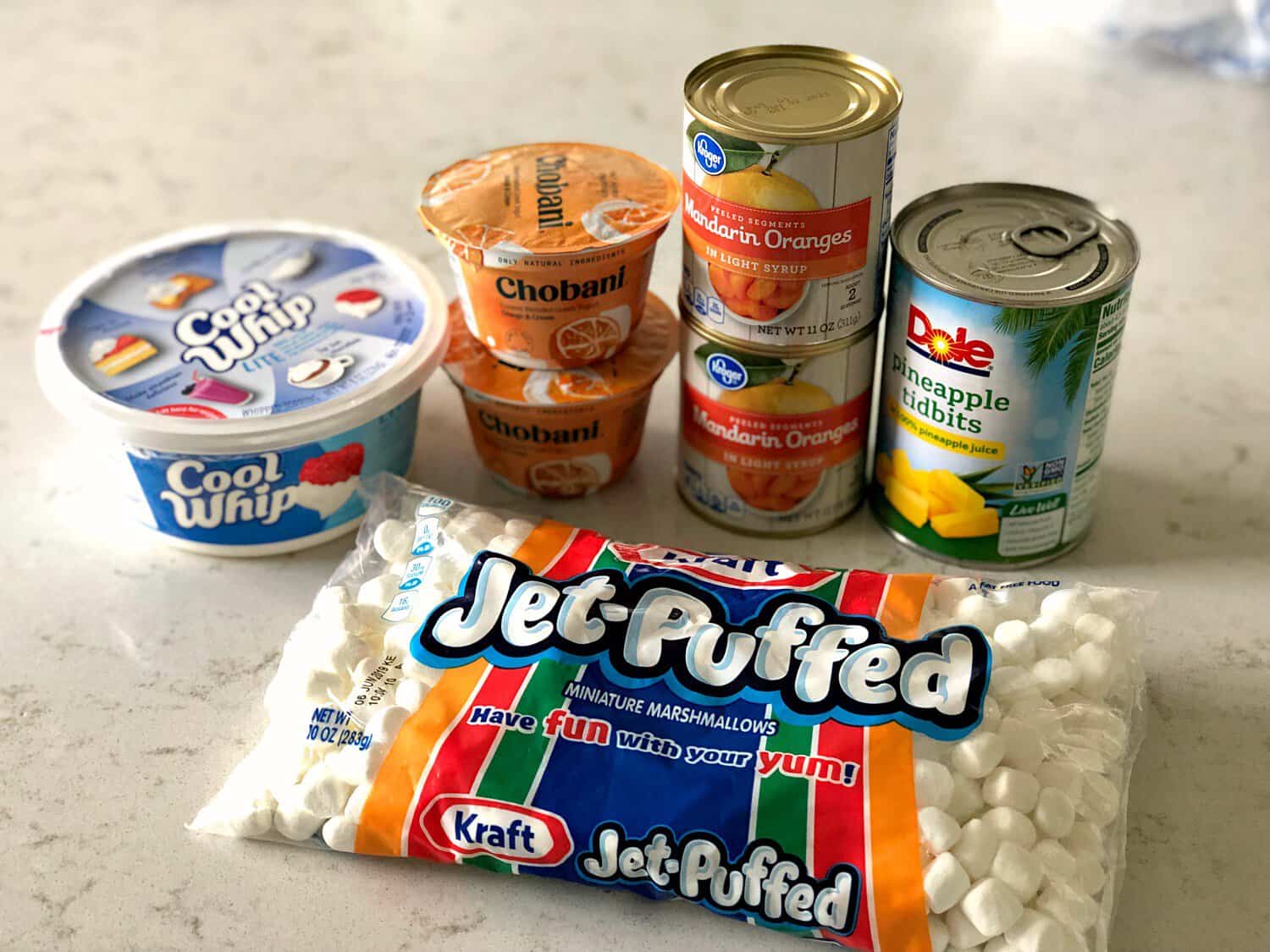 How to make 5 Minute Fluffy Yogurt Salad
To begin, grab a container of Cool-Whip and two containers of orange yogurt and add it all together in a large mixing bowl. Make sure to use your spatula to get all of the creamy goodness out of the containers.
Feel free to use any kind of yogurt. Greek, plain, low-calorie, or full fat. It will all work, just depends on which is your favorite.
Mix Cool-Whip and yogurt together until combined.
Then add in the marshmallows mandarin oranges, pineapple tidbits, and one sliced banana.
Related recipe: if you love this fruit salad, you'll love our Grandma's Classic 5-Cup Creamy Fruit Salad.