You only need 6 ingredients to make this Fresh Berry Salad. Loaded with all your favorite berries and fresh lime juice, this berry salad is the perfect side dish to bring to your next summer BBQ.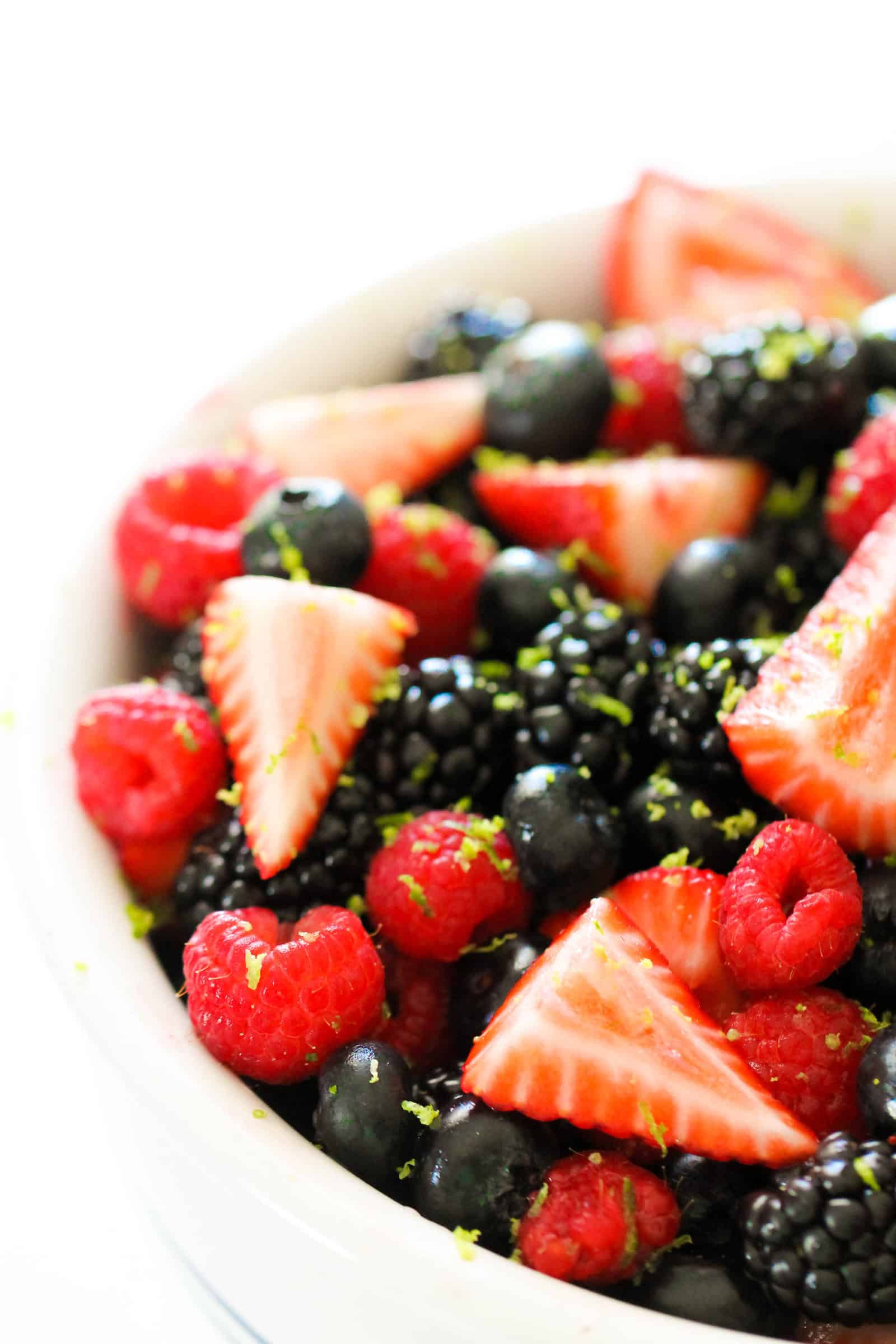 Berry Salad
I LOVE this time of year because it's BERRY season. I think I've had strawberries at every meal for two weeks now.
We had some friends over for dinner the other night and I realized I didn't have a side to go with it. I threw together this simple berry salad, and it was a total crowd pleaser (and I didn't have to buy a single ingredient!).
This fruit salad is perfect for summer BBQs, neighborhood potlucks, or just to serve with your favorite hamburgers at home. It's particularly inexpensive, while berries are in season.
It would be extra tasty with fresh berries straight from your own garden, too.
Is fruit salad a dessert?
While many people would consider this berry salad a "fruit salad" side dish, it is definitely sweet enough (because of the sugars that naturally occur in the berries) that it could be served as a dessert as well.
As far as desserts go, it would be a much healthier option because of the minimal amount of added sugars.
It would be delicious served with some creamy Greek yogurt or angel food cake.
Looking for another fruit salad? Try this Honey Lime Fruit Salad and this Citrus Berry Salad!