The perfect homemade bread bowls recipe for your favorite soup! The best warm bread bowls that are great for dipping.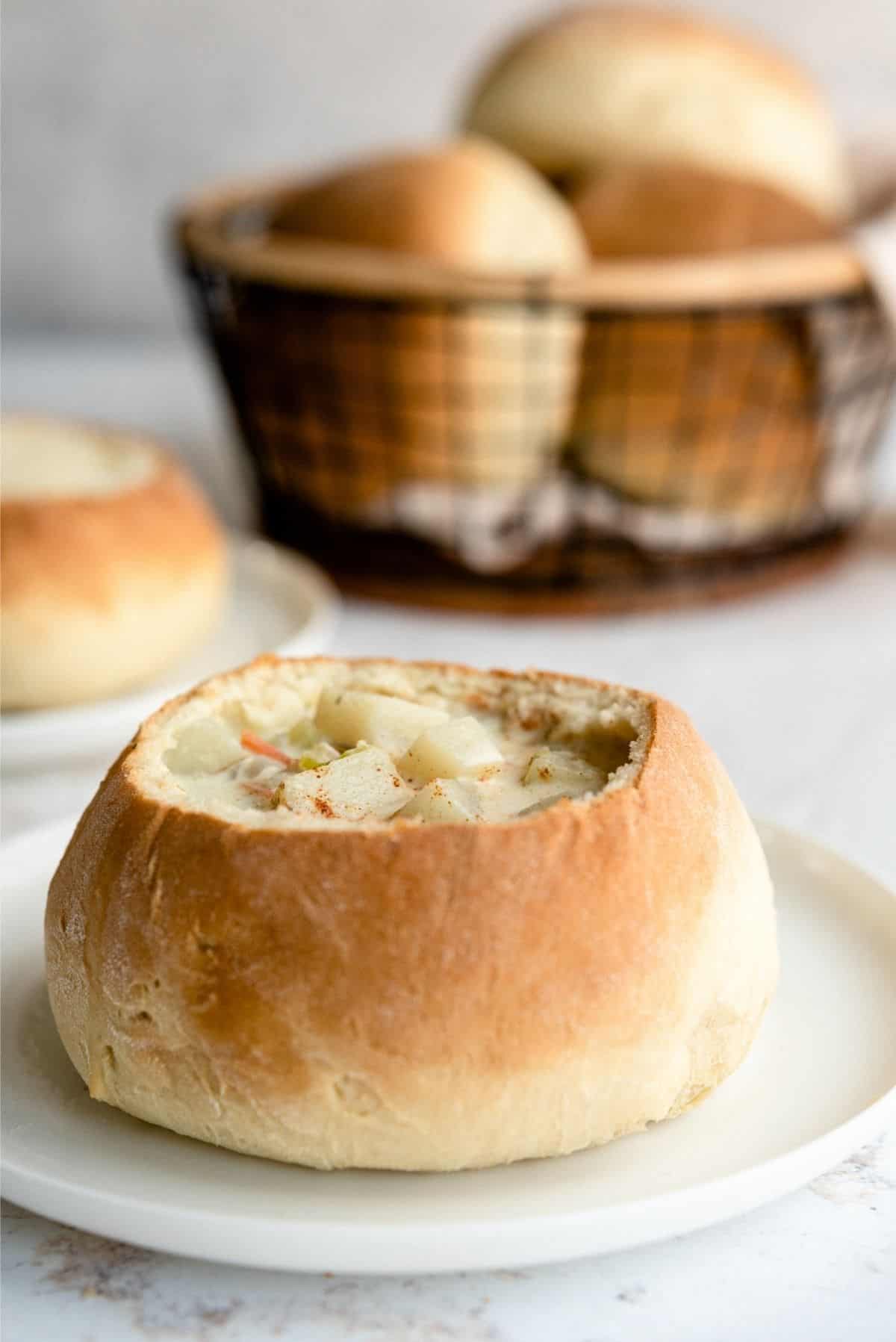 If your family is anything like ours, and you are constantly eating soup during these winter months, then this homemade bread bowls recipe will be perfect for you!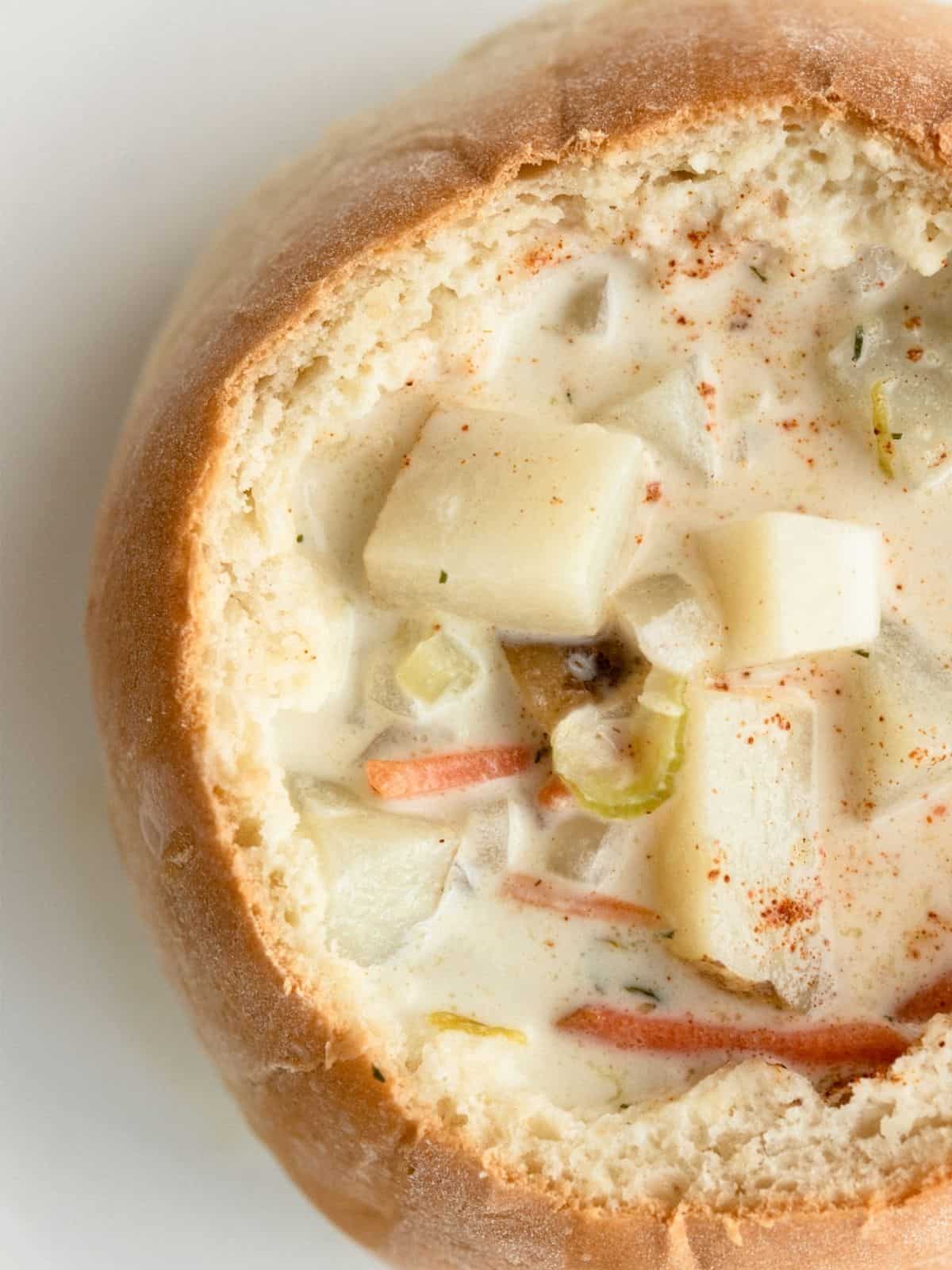 I've always loved getting soup at places like Panera where you can get the bread bowl, but now I have the best homemade bread bowls recipe! No need to leave the house on these cold winter days to get my fancy bread bowls.
Plus my kids think it is so cool that this homemade bread recipe can be formed into a ball and used as a bowl. They also like to help make the bowls, making this a great family recipe!
Keep dinner budget-friendly by pairing this bread bowl with our Slow Cooker 3 Cheese Broccoli Soup Recipe, Seven Can Chicken Tortilla Soup Recipe, or the best Instant Pot chicken Noodle Soup Recipe. You'll be feeling like you're in Panera Bread in no time!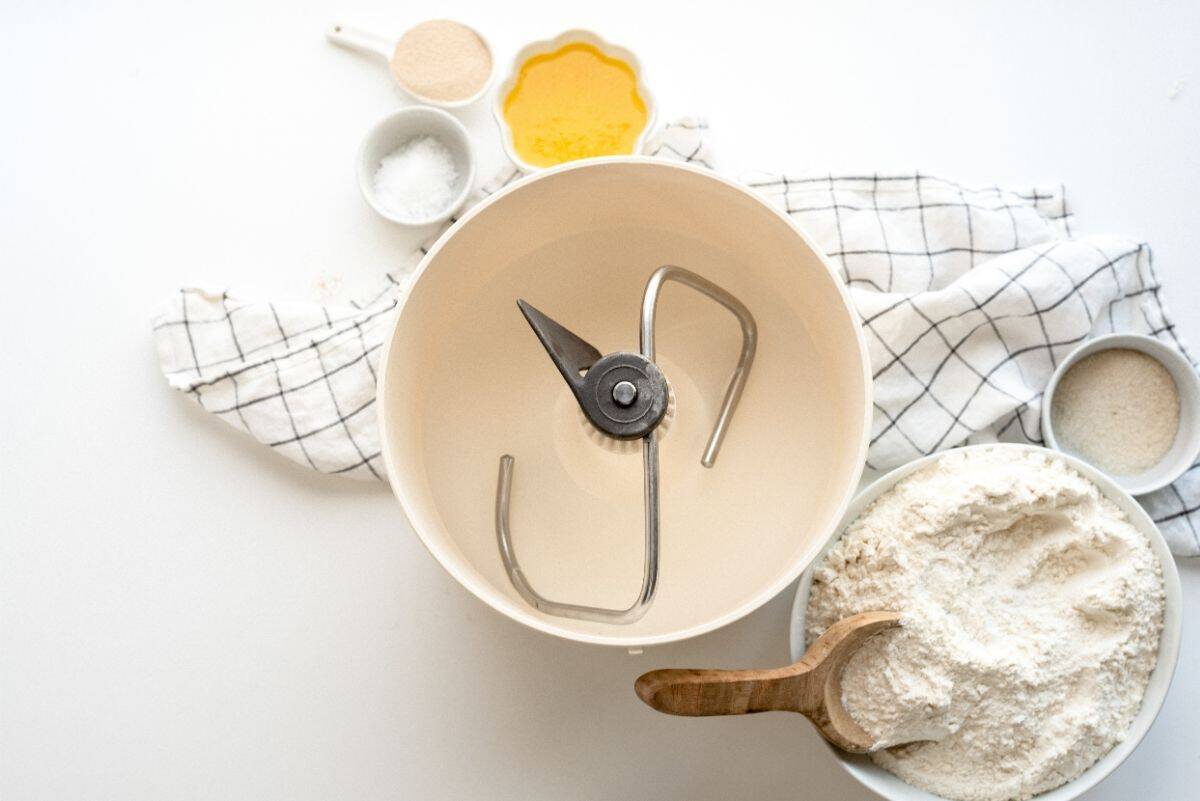 Ingredients Needed For Our Homemade Bread Bowls Recipe:
Water
Active dry yeast
Butter
Granulated sugar
Salt
All-purpose flour
How To Make Our Homemade Bread Bowls Recipe:
To begin, get out your stand mixer and pour in the warm water and mix in the active dry yeast.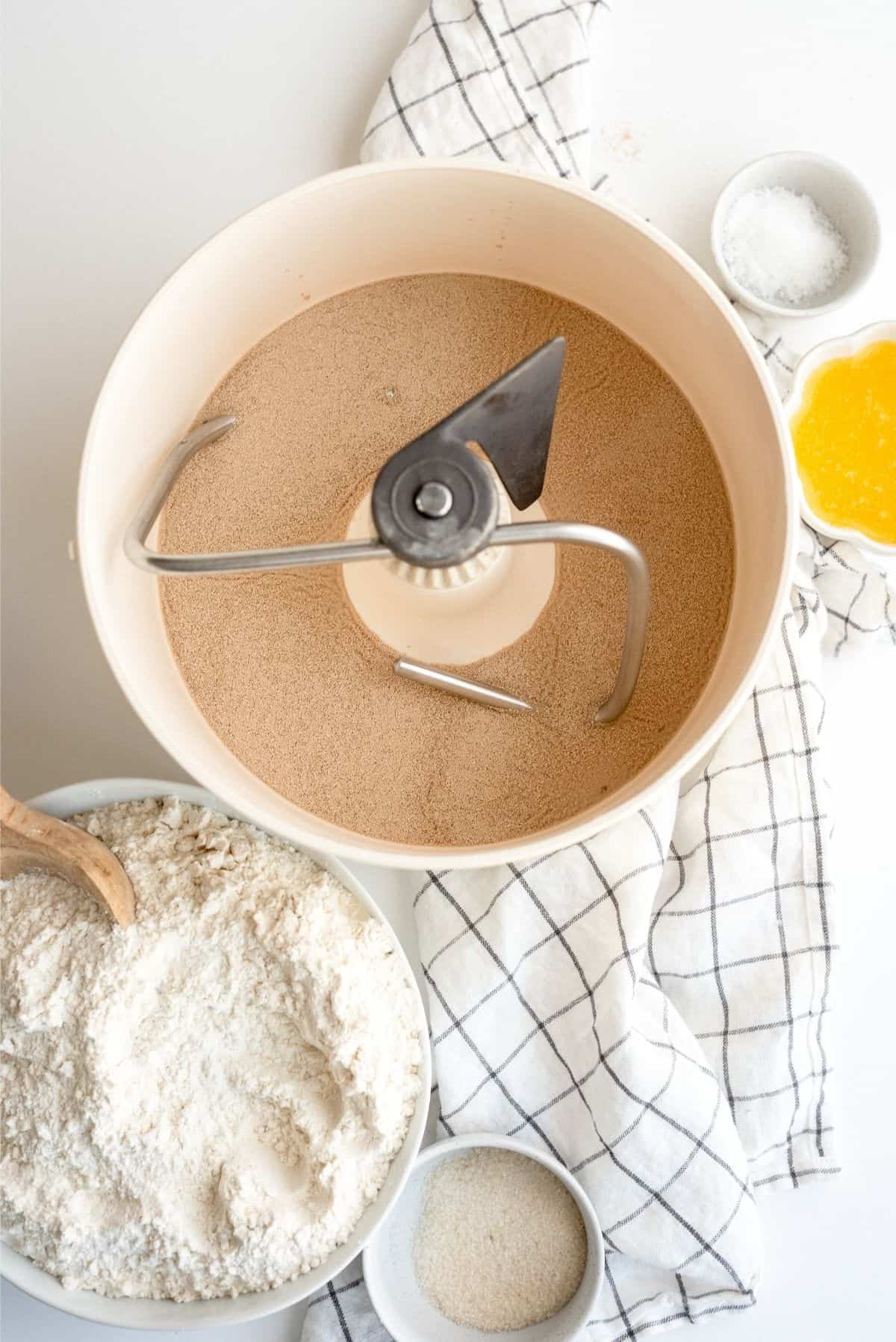 Let that dissolve for about 5-7 minutes, until the mixture begins to get foamy.
Then, add in the melted butter, granulated sugar, and the salt and mix it all together.
Now, add in part of the flour and turn on the stand mixer.
Continue adding the flour a little bit at a time until all of the flour has been added.
Once everything has been combined, allow the mixer to knead the dough for 5 minutes (or knead it by hand if you prefer!)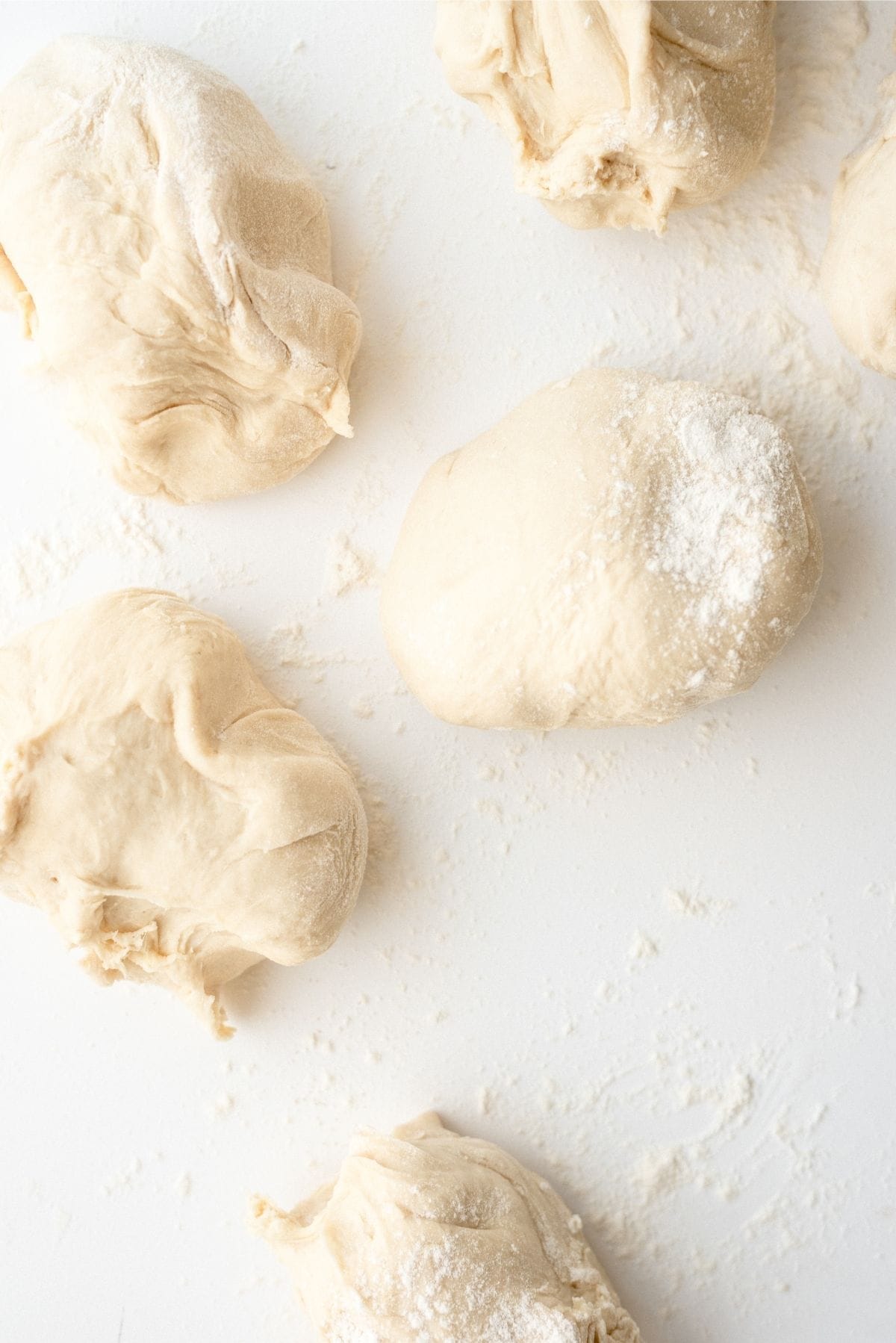 After it has been kneaded, punch down the dough and form the dough into 6 equal sized balls.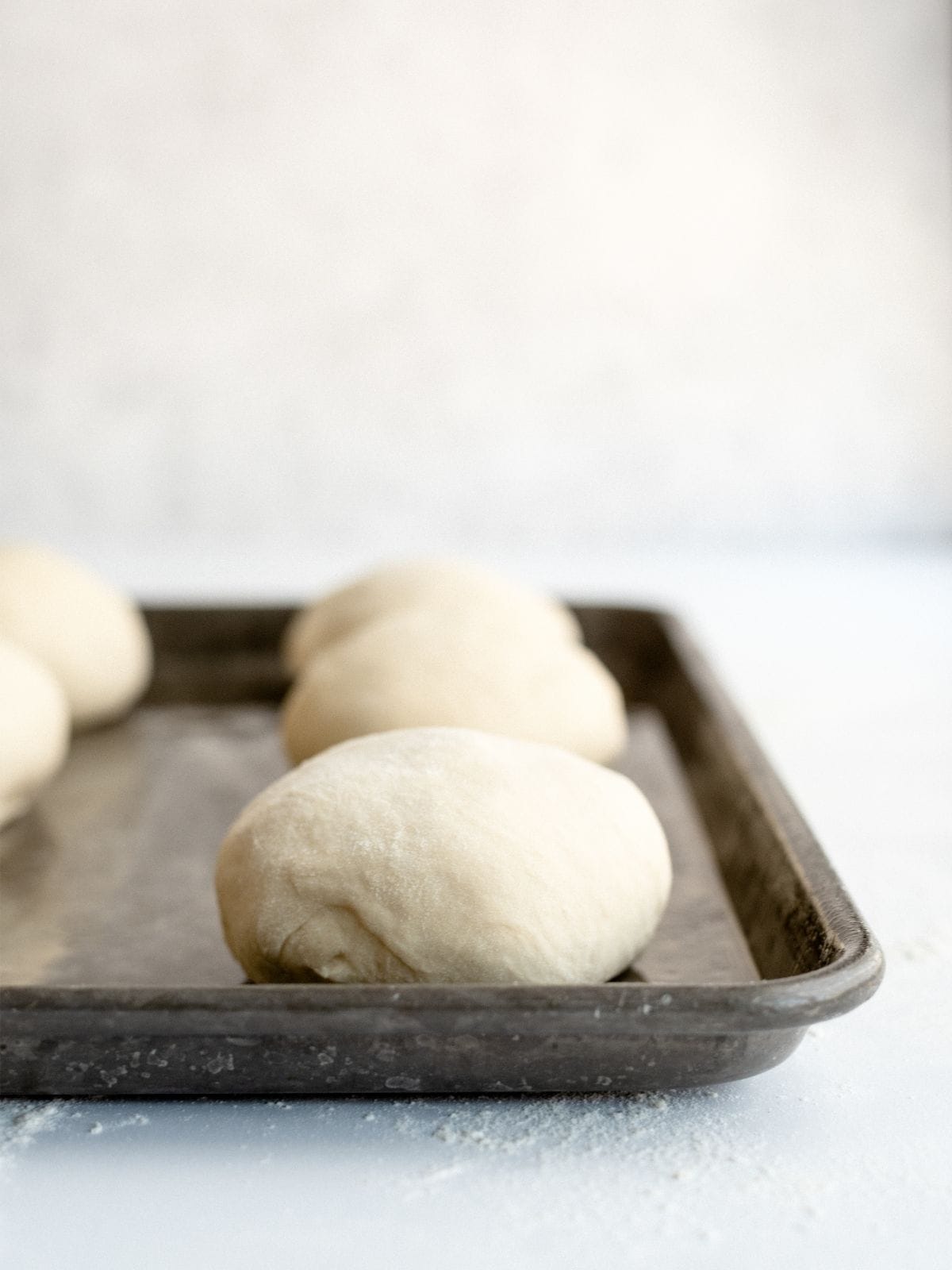 Then, place the balls on a greased cookie sheet pan and let them rise until they have doubled in size. (This normally takes about 45 minutes to an hour.)
While you are waiting for the dough to rise, preheat your oven to 425 degrees.
Once the dough has risen, place them into the preheated oven and bake them for 20-25 minutes or until golden brown.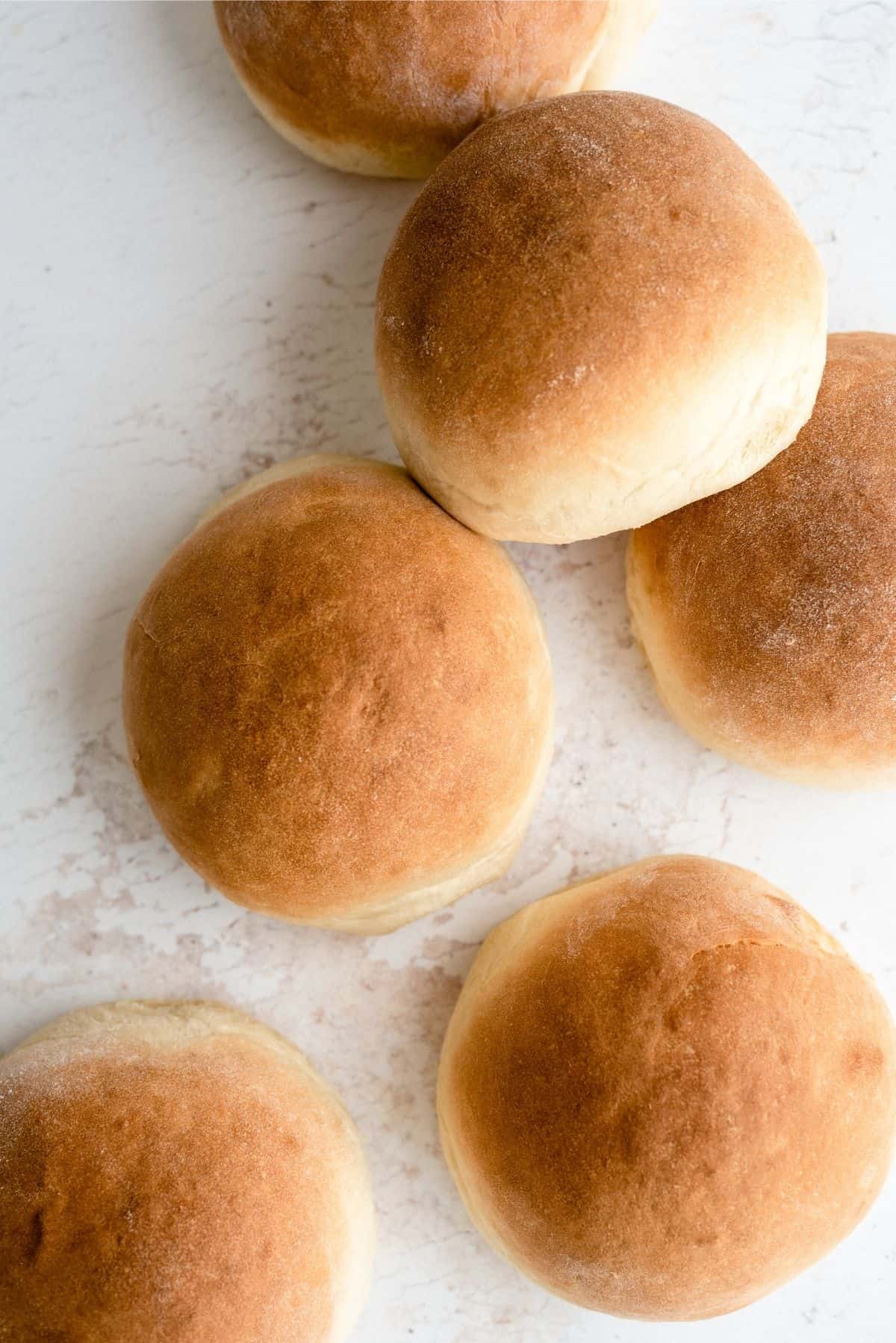 Let the bread cool down, then cut the top off with a serrated knife, scoop out some of the inside and pour your soup in!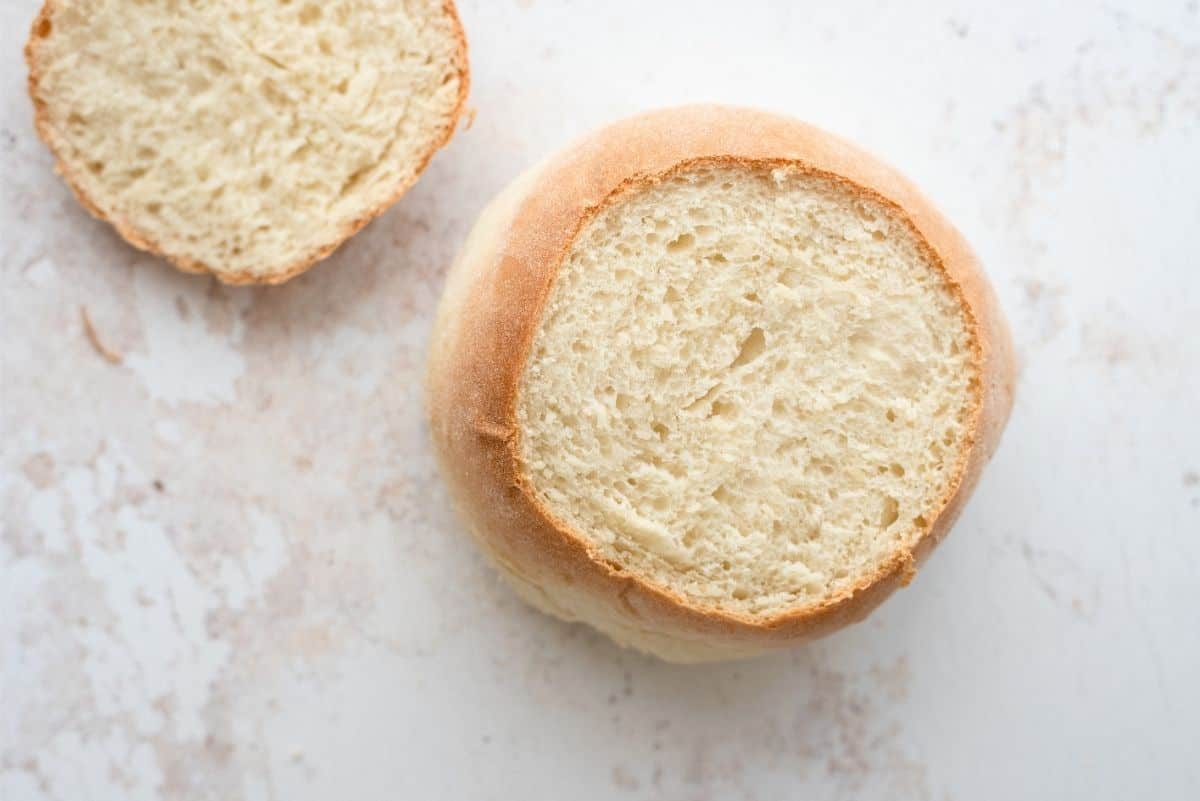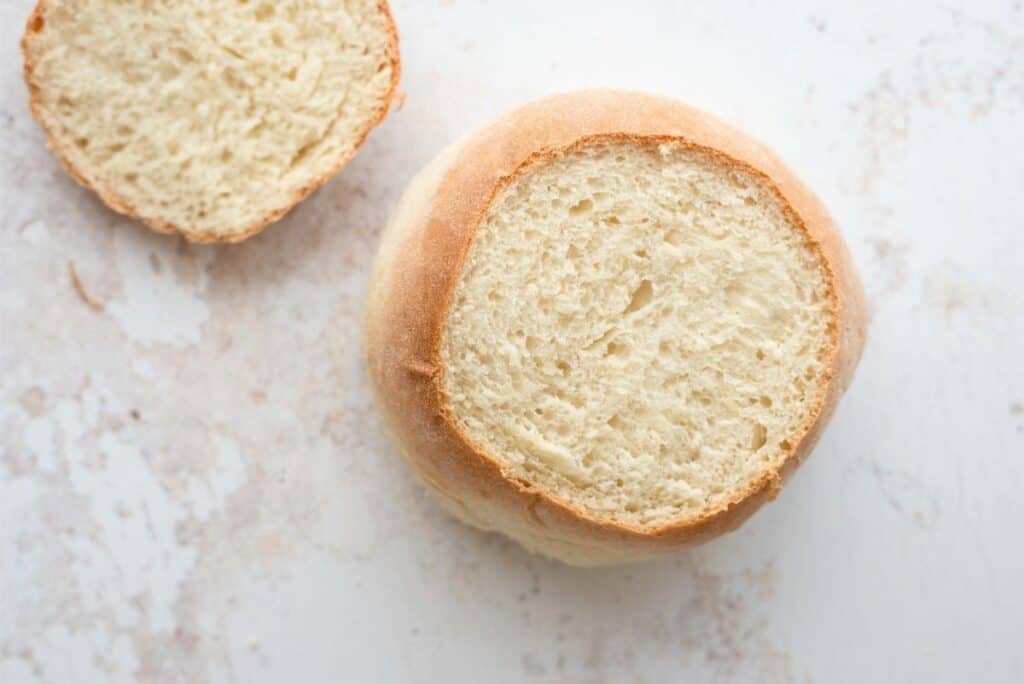 PRO TIP: Keep the inside since it is perfect to dip in your soup!
To Make These Homemade Bread Bowls You Will Need:
Stand Mixer (THIS is a great mixer!)
Cookie sheet pan
Serrated knife
Nonstick cooking spray/parchment paper