Love the frozen Pineapple Dole Whips you can get at Disneyland? Now you can make Dole Whips right at home with this easy recipe!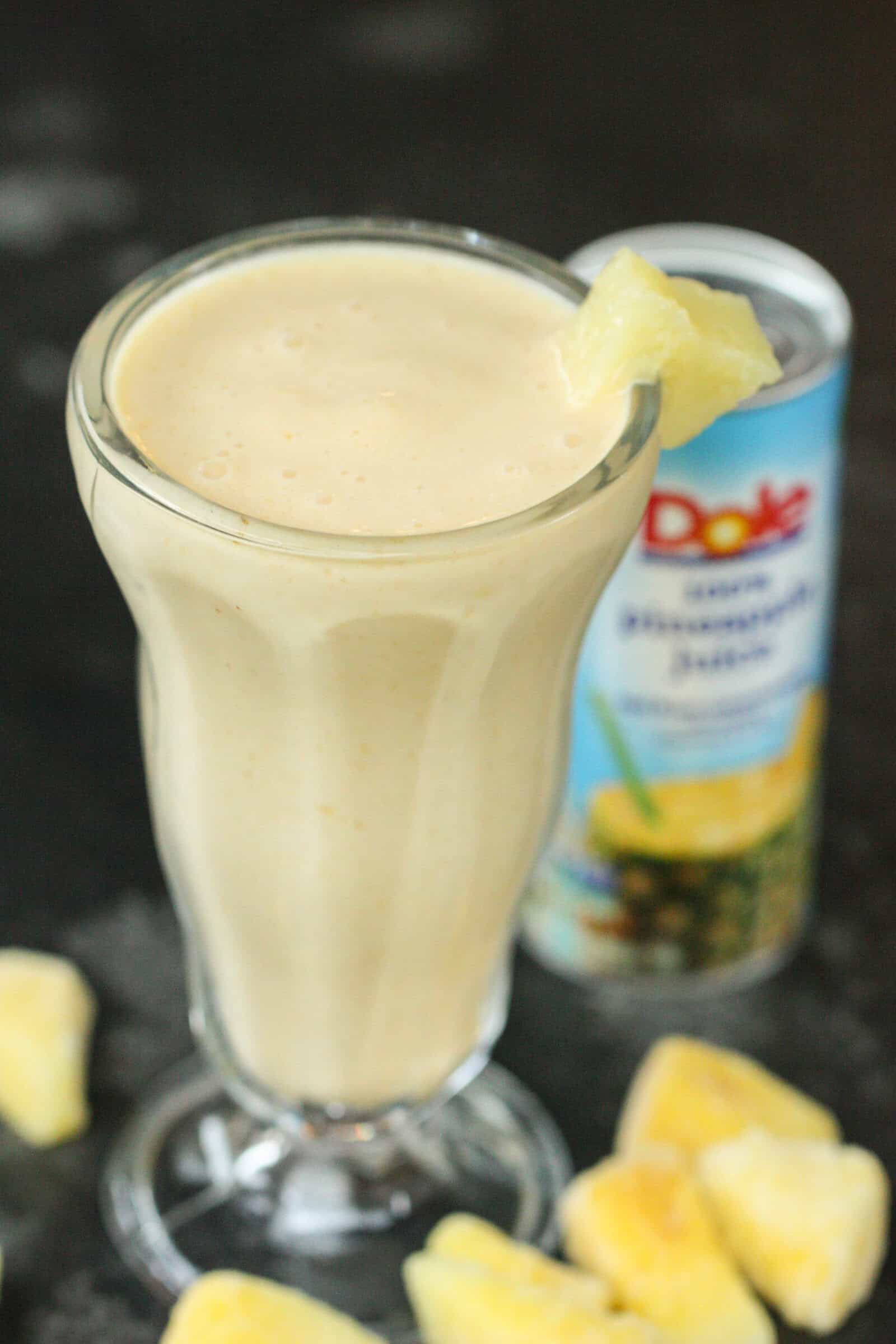 The Pineapple Dole Whips are one of our favorite treats at Disneyland. We LOVE Disneyland, and all their amazing food, which is why we make so many copycat recipes.
Sometimes the line for the Dole Whips is longer than some of the lines for rides!
Be sure to check out our Copycat Strawberry Dole Whip as well- it's amazing!
So what is a Dole Whip?
It's a pineapple-flavored soft serve dessert that is sold only at Disneyland, The Magic Kingdom, Disneyland's Polynesian resort, Disney's Pop Century Resort, and Dole's processing plant in Hawaii.
Now you know why the lines are so long – they are hard to come by. But totally worth the wait.
But did you know, it is so easy to make it at home? Now you can enjoy all the delicious taste of a Dole Whip without traveling to Disneyland.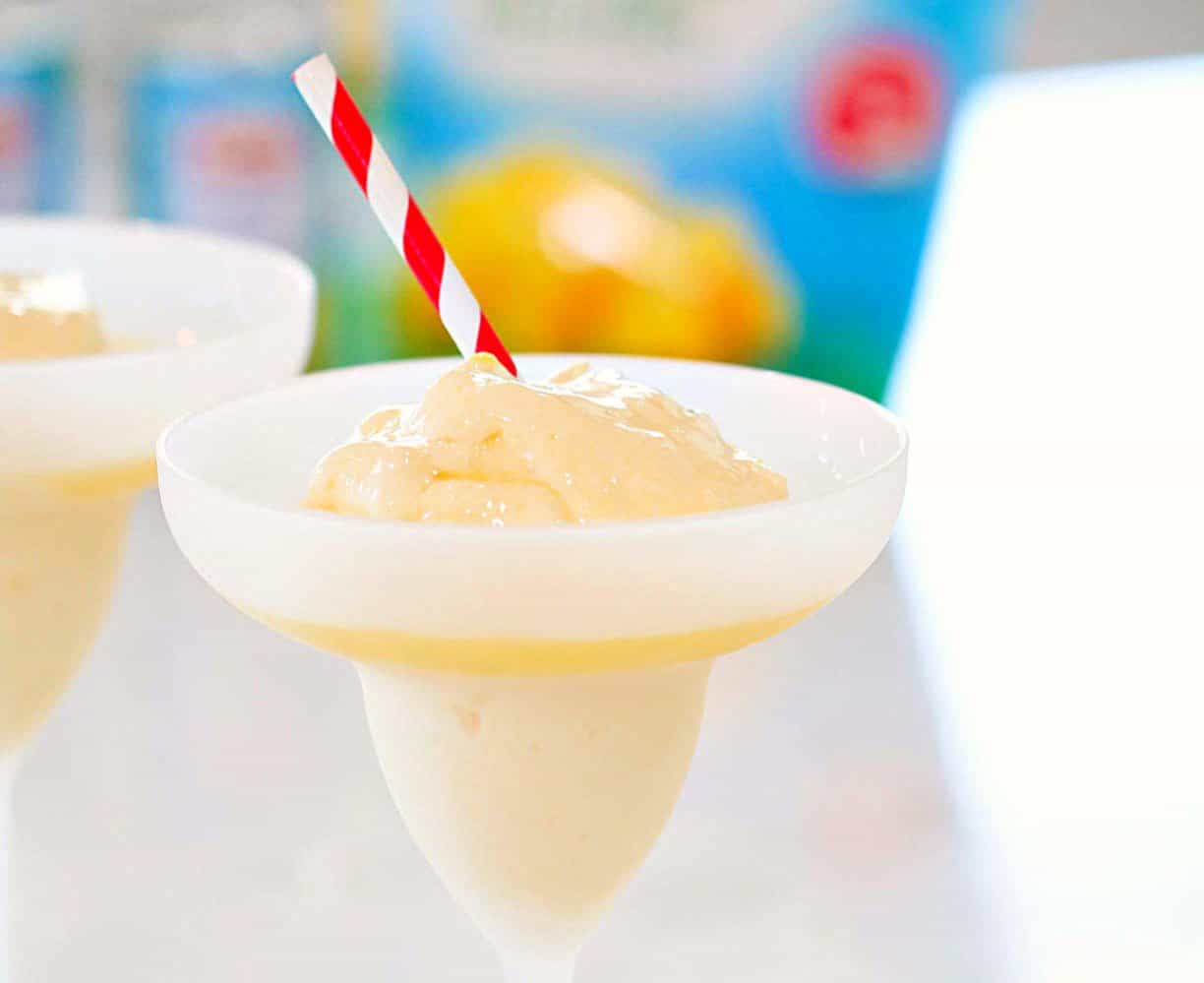 Ingredients in Disneyland's Dole Whips
We know that there are a lot of different copycat recipes out there, but these are the ingredients that we use in our Pineapple Dole Whips:
frozen pineapple chunks
vanilla ice cream
fresh lime and lemon juice
pineapple juice
We do know that the Dole Whips at Disneyland and Disney World are dairy free, gluten free, and vegan.
For our recipe, we are using vanilla ice cream, which is not dairy free (but feel free to substitute a dairy-free ice cream of your choice).
You could also add more frozen pineapple and some coconut milk if desired. I prefer the ice cream because it makes it so creamy and delicious.
How to make a Disneyland Dole Whip:
This recipe could not be easier. It only requires a few simple steps, and you will be dreaming of Disneyland in just seconds.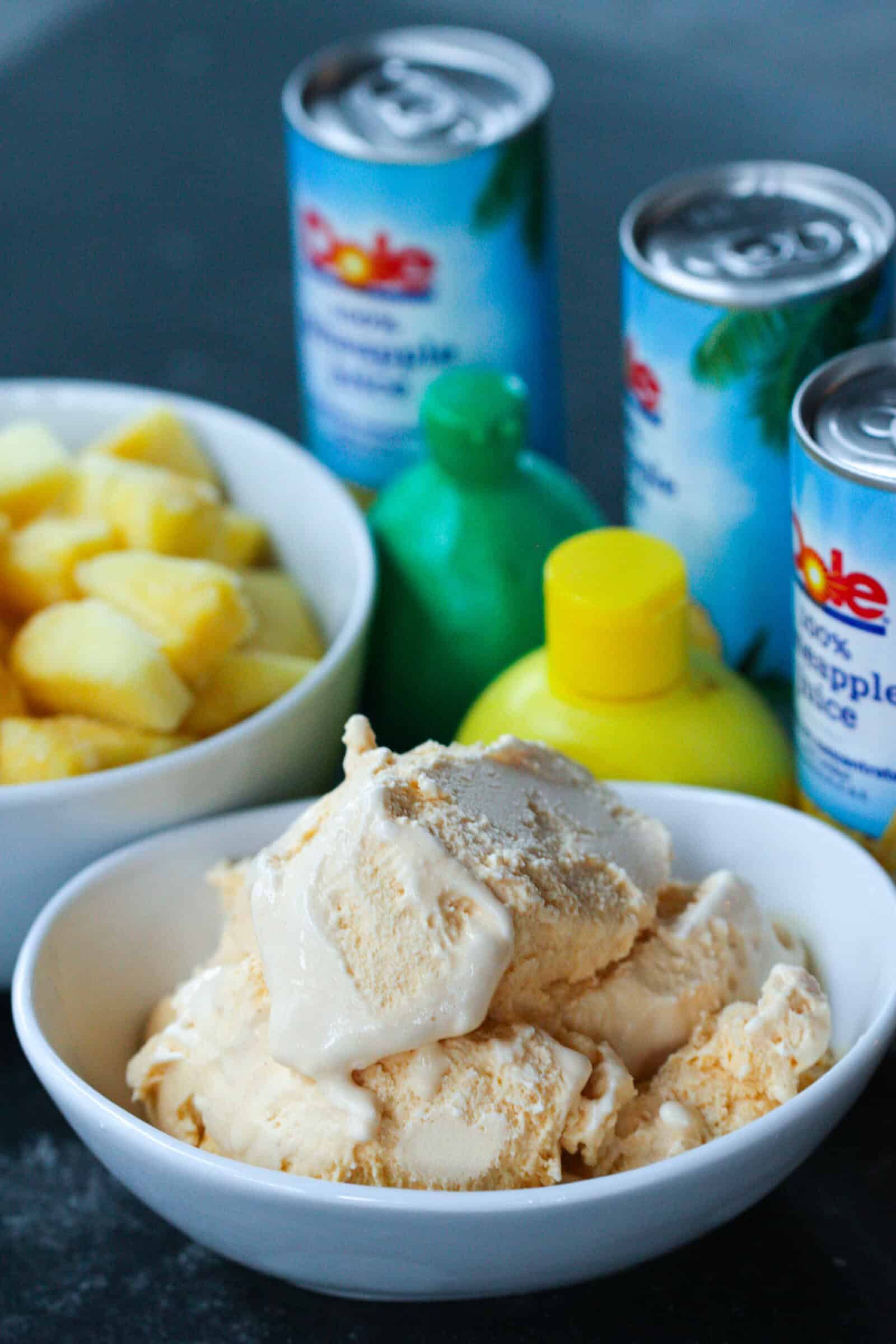 You will want a high-powered blender to make this treat (I used a Vitamix).
First, puree the pineapple in the blender (it works best if the fruit is about half-thawed and kind of soft).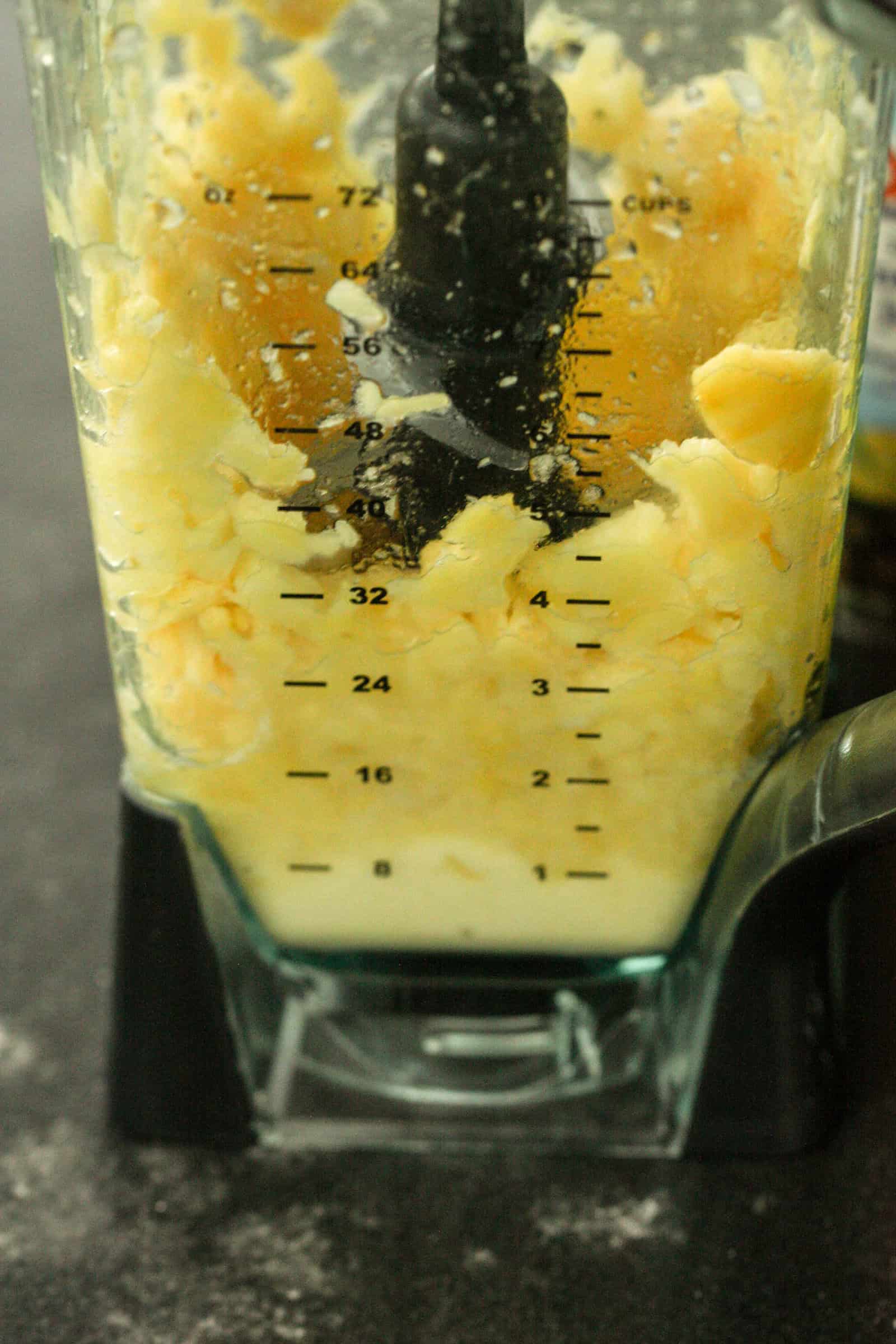 Next, add the ice cream and juices to the blender and mix it all together. If you are making it with extra pineapple and not ice cream, you may want a splash of almond milk in there. This will help it blend easier.
You can then eat it as is (like more of a soft serve) or stick it in the freezer for about 2 hours if you like it a little more set up.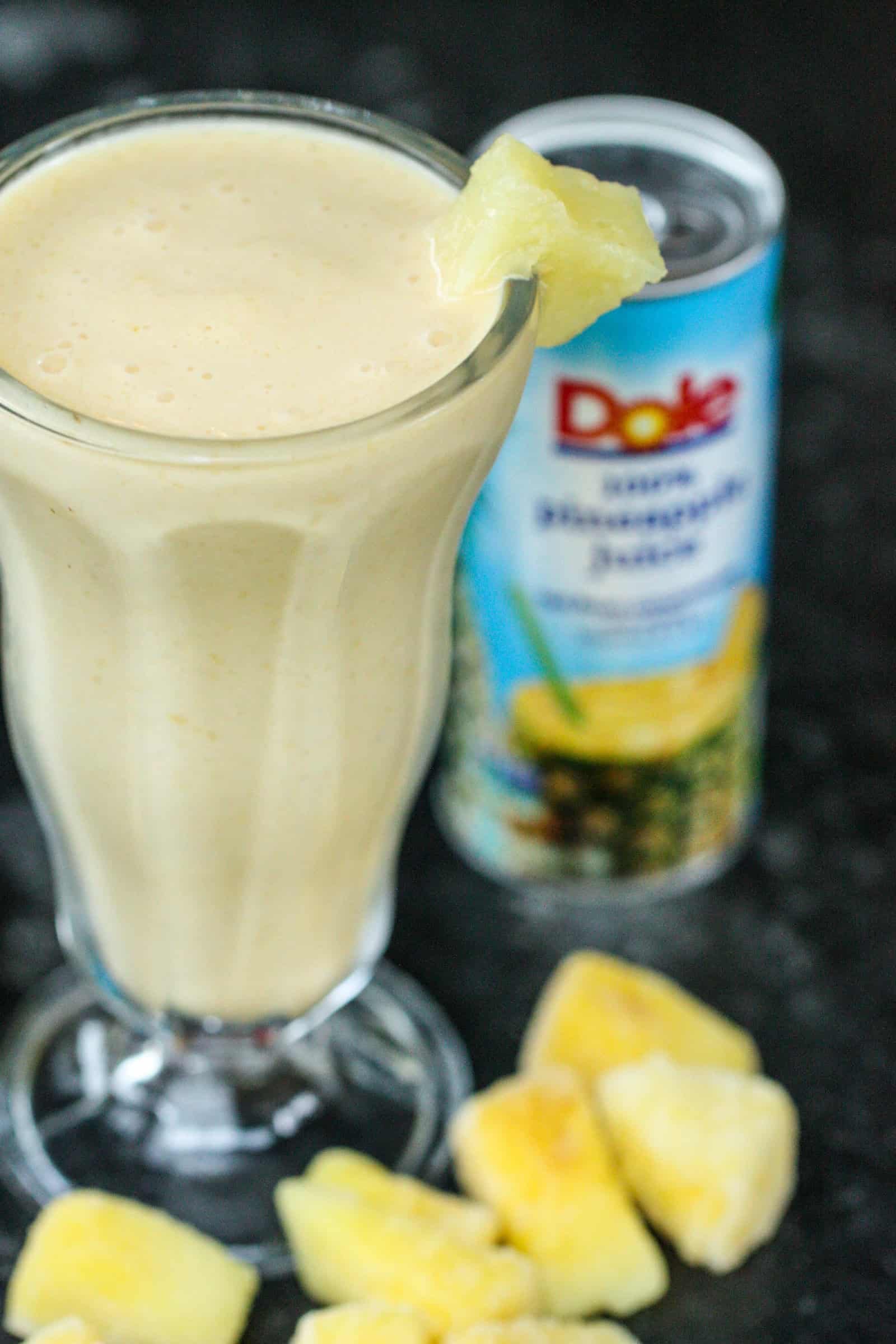 Scoop some Dole Whip into cups or bowls, pour a little more pineapple juice on top, and serve! Super simple.
They also serve something called a Dole Whip Float, which adds a little more pineapple juice, and a whole lot of flavor. It is also highly recommended.