Summer is for grilling and you can use our classic burger recipe to feed a crowd. Enjoy this juicy and flavorful beef burger recipe with all of your favorite toppings and sides for an easy and quick dinner.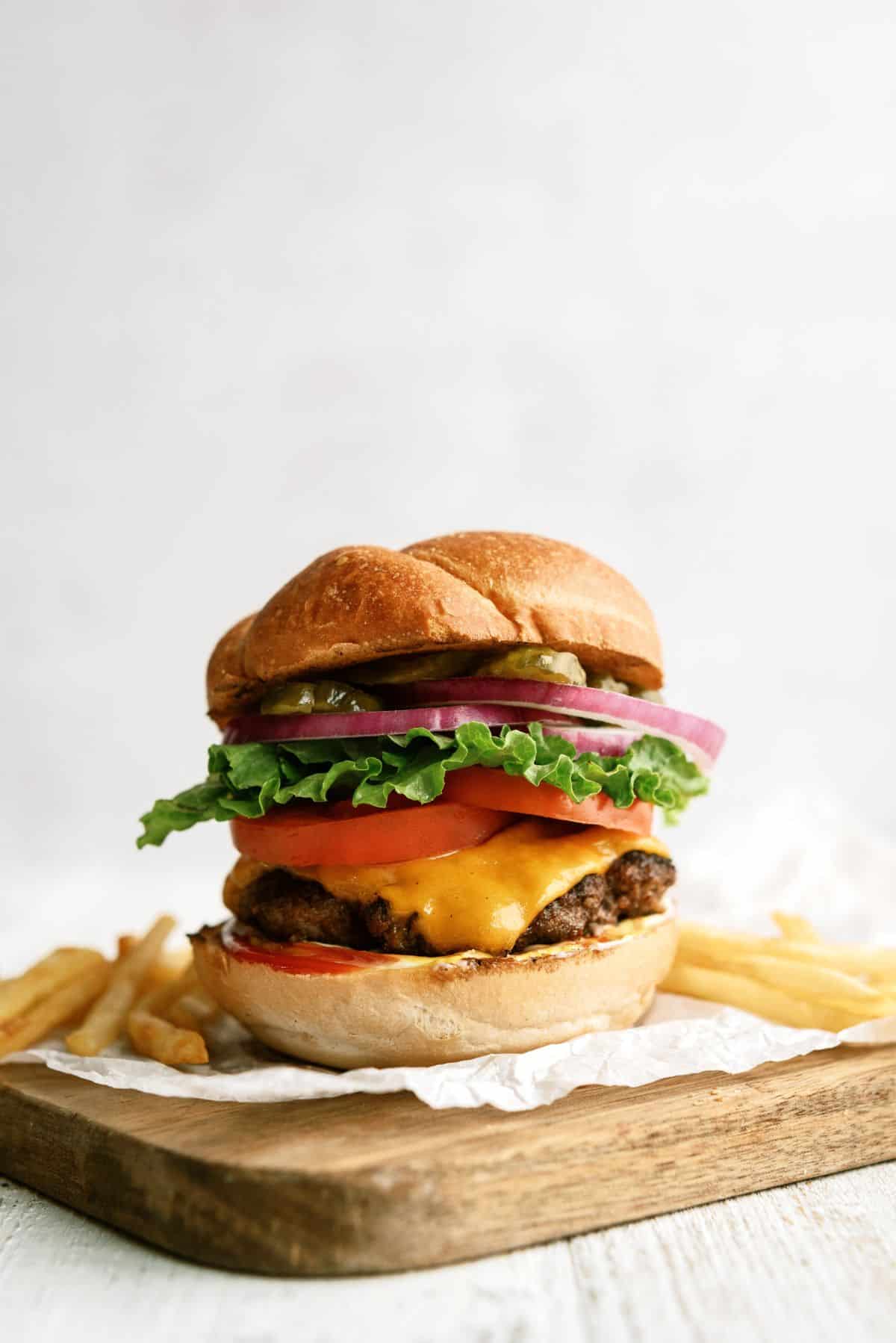 Dinner in our house during the summer generally always includes our classic burger recipe that can be made on the grill or in a skillet. It is such a simple burger recipe that everyone will love and is super tasty.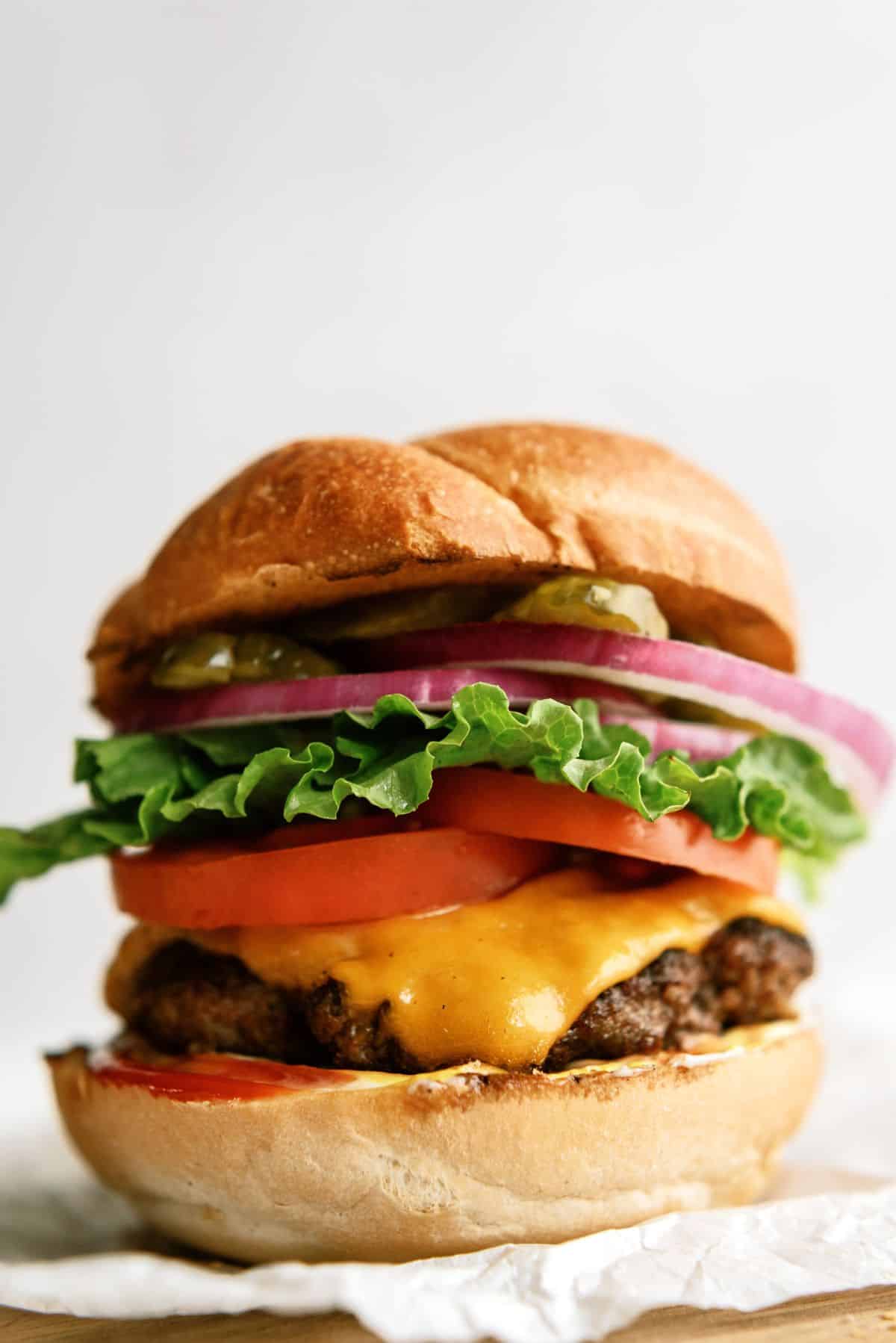 This is by far one of the best homemade hamburger recipes I have ever had. It has the perfect amount of seasonings and is super juicy.
What are the ingredients of a classic burger? Well, you of course need your meat (protein), then an egg to hold it all together, some type of bread crumb flavor and fullness, milk to incorporate the breading, and then your favorite seasonings for the hamburger ingredients.
When we make our hamburgers we generally tend to stick to the classic and easy creamy macaroni salad, Instant Pot corn on the cob sides, and a fun watermelon fruit pizza! But feel free to enjoy your favorite summer sides with this tasty burger recipe.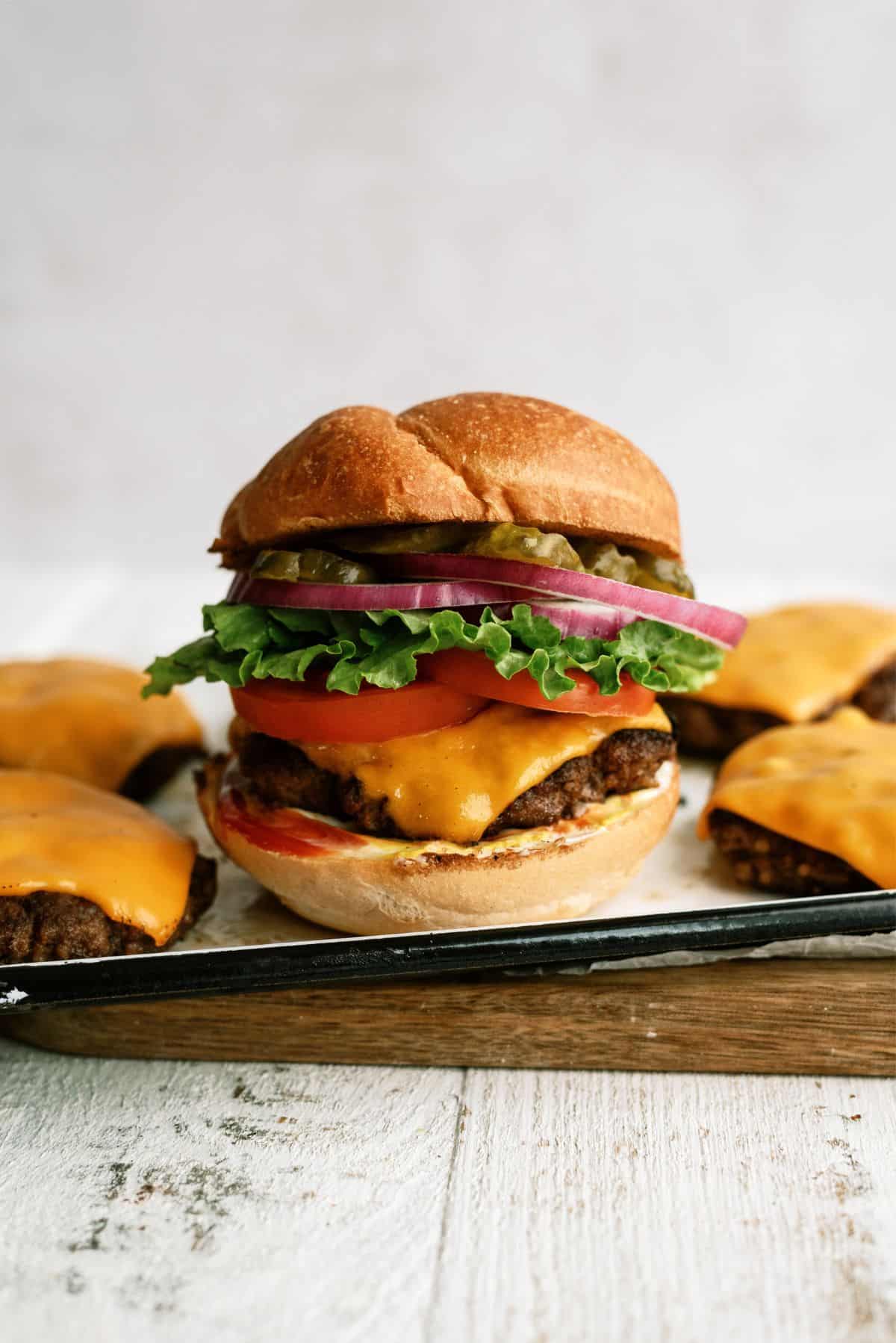 Ingredients You Need to For Our Classic Burger Recipe:
Ground beef
Beaten egg
Bread crumbs
Evaporated milk
Worcestershire sauce
Minced garlic
Salt
Garlic powder
Onion powder
Cayenne pepper
How To Make Our Classic Burger Recipe:
To make these classic burgers, start by adding in the ground beef, beaten egg, bread crumbs, evaporated milk, Worcestershire sauce, minced garlic, salt, garlic powder, onion powder, and cayenne pepper all together in a large mixing bowl.
Be careful to only mix the meat together just until the ingredients are incorporated or you can overwork the bugers and they will become dense.
You should get about 8 patties from the mix. You will need to make them BIGGER than your buns because beef does shrink up when it is cooked.
Once you have the burgers ready, preheat the grill to medium-high heat.
After the grill is hot, lightly oil the grill grate and then place the burger patties on top of the grill.
I generally cook each side of the burger for 4-5 minutes but it will depend on how thick you make the burgers.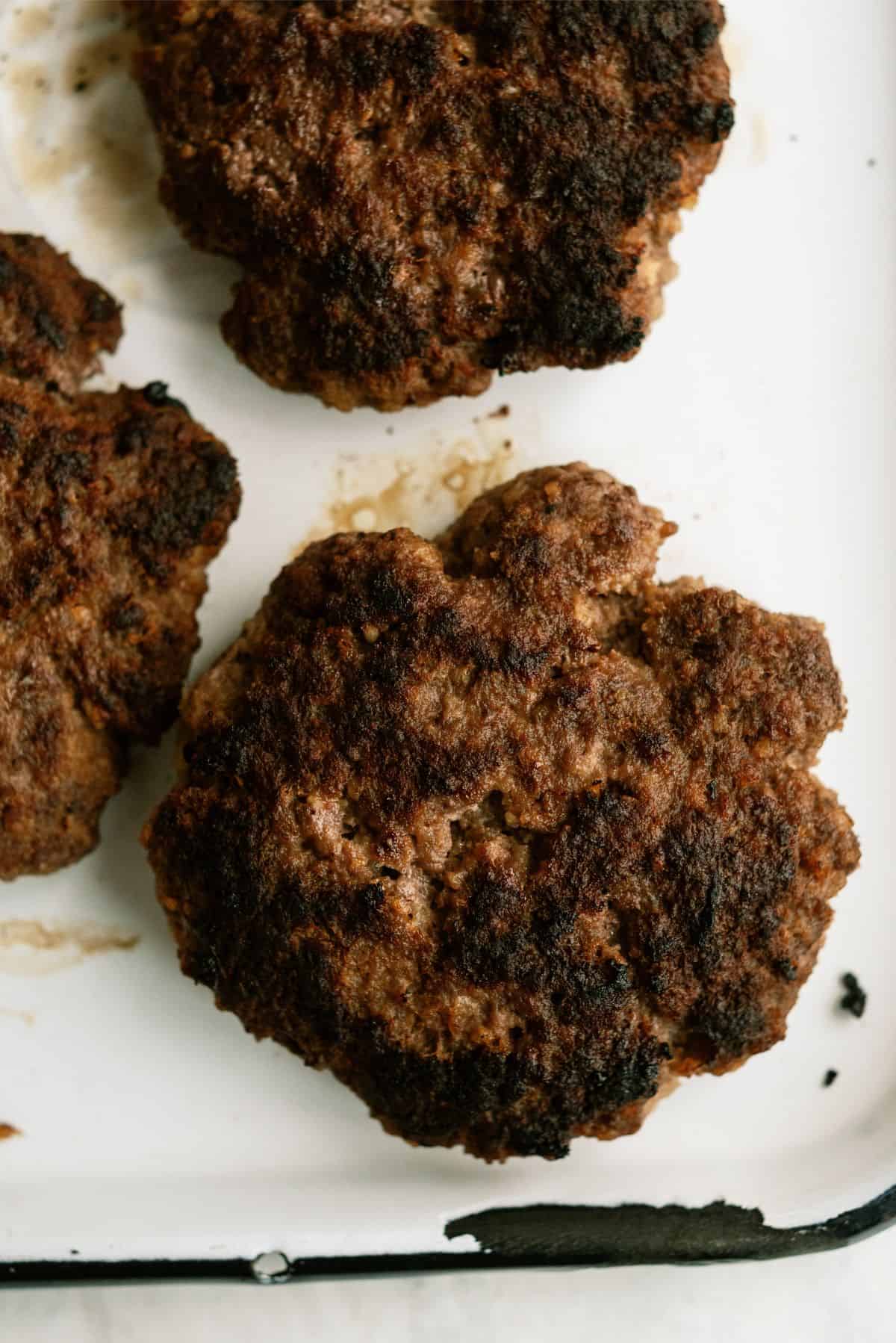 Just make sure to cook the bugers until they are no longer pink on the inside or they reach your desired doneness.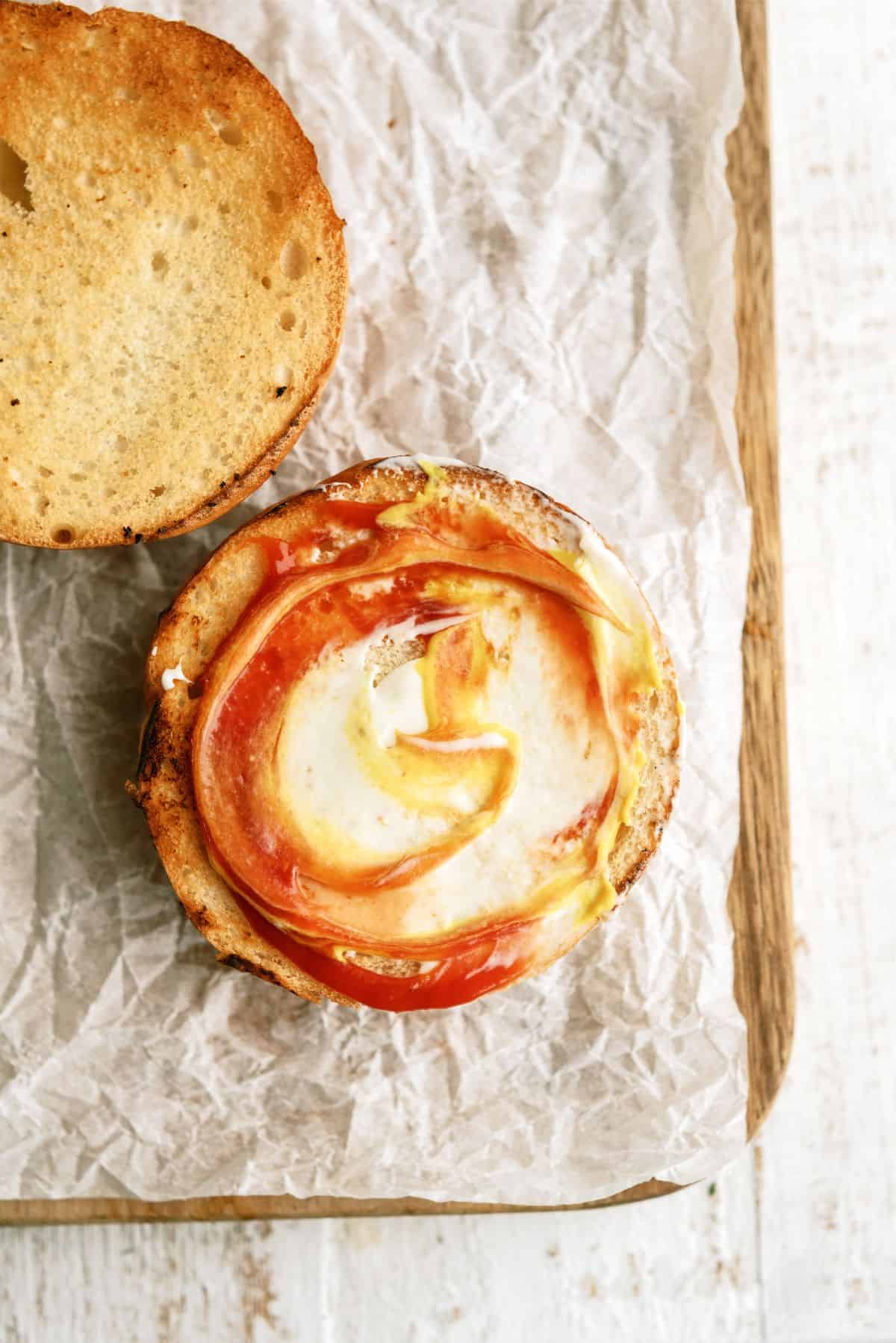 Now just place the burger patty on the bun and top the hamburger with your favorite toppings.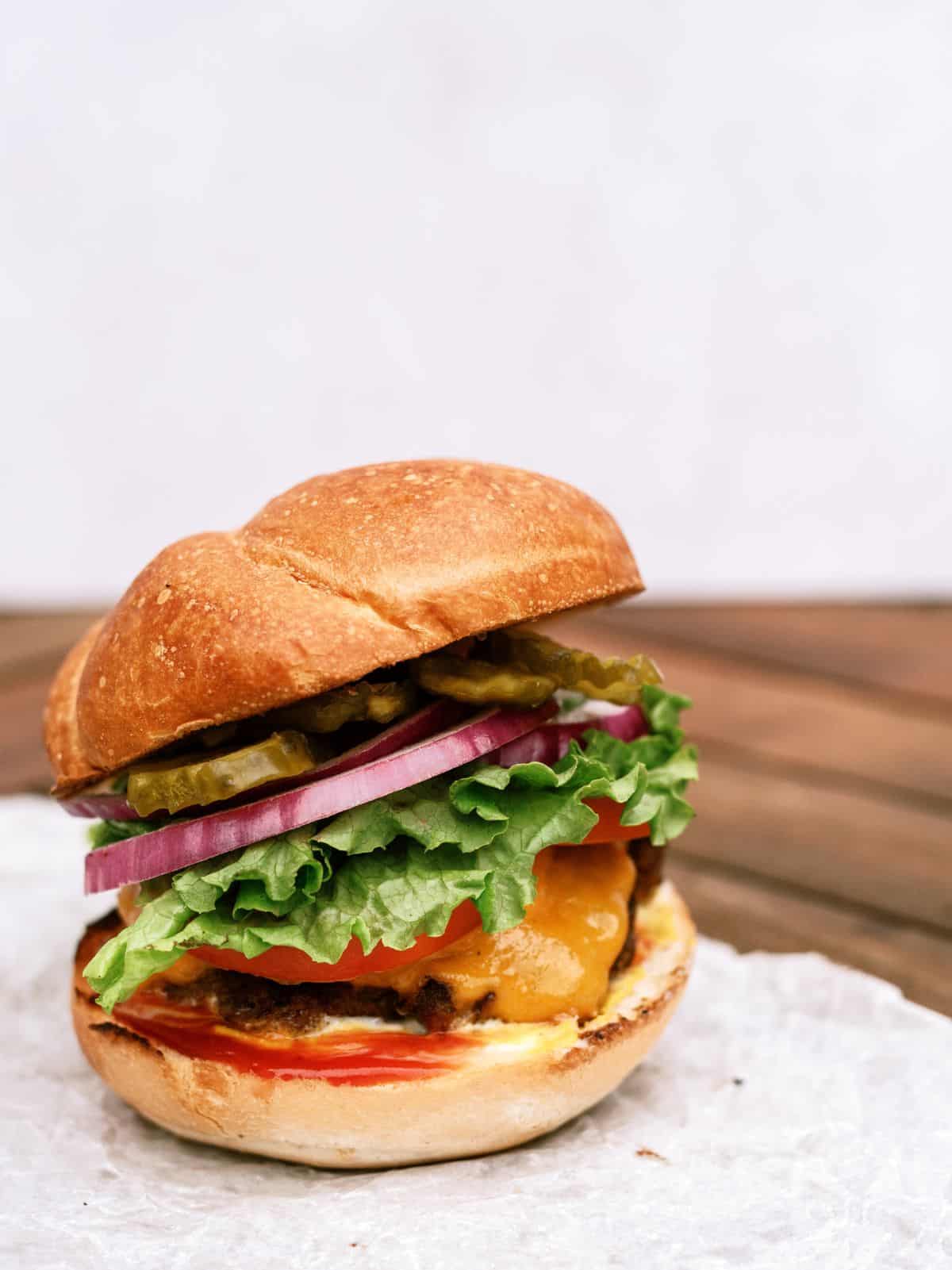 To Make The Best Homemade Hamburger Recipe You Will Need:
Large mixing bowl
Spatula
Grill (or large skillet)
Wax paper (optional, but I like to form mine on the wax and then rip it to separate the burgers)
Grilling spatula (THIS is a nice set!)