These amazing Hawaiian turkey burgers are some of those most sweet and juicy burgers you'll ever make. They have sweet pineapple and teriyaki flavors mixed with the ginger and red peppers that create a burger out of this world!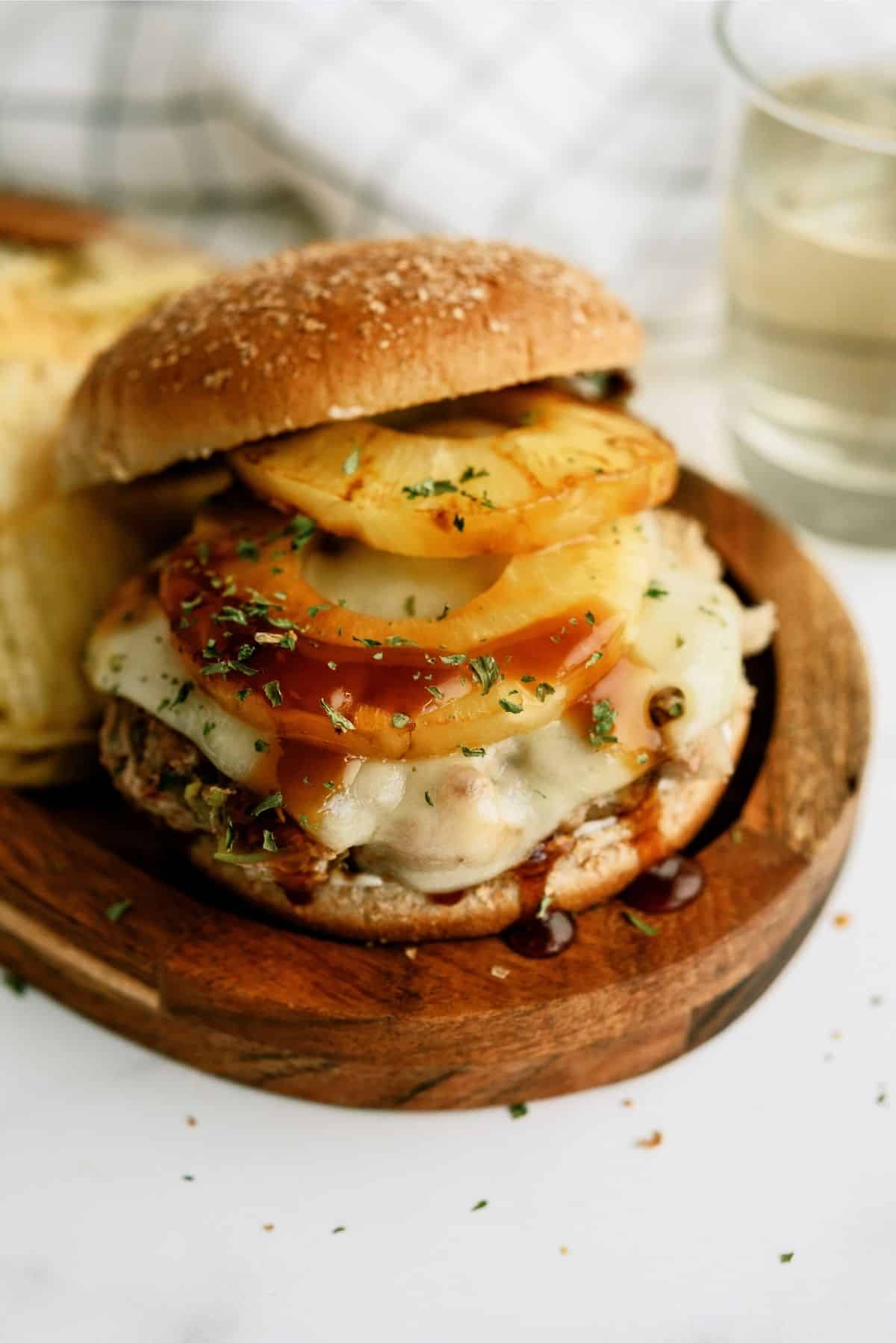 If you're looking for a tasty and extremely juicy grilling recipe full of amazing flavor, then try our famous hawaiian turkey burgers. We make them every summer and all of our guests rave about them.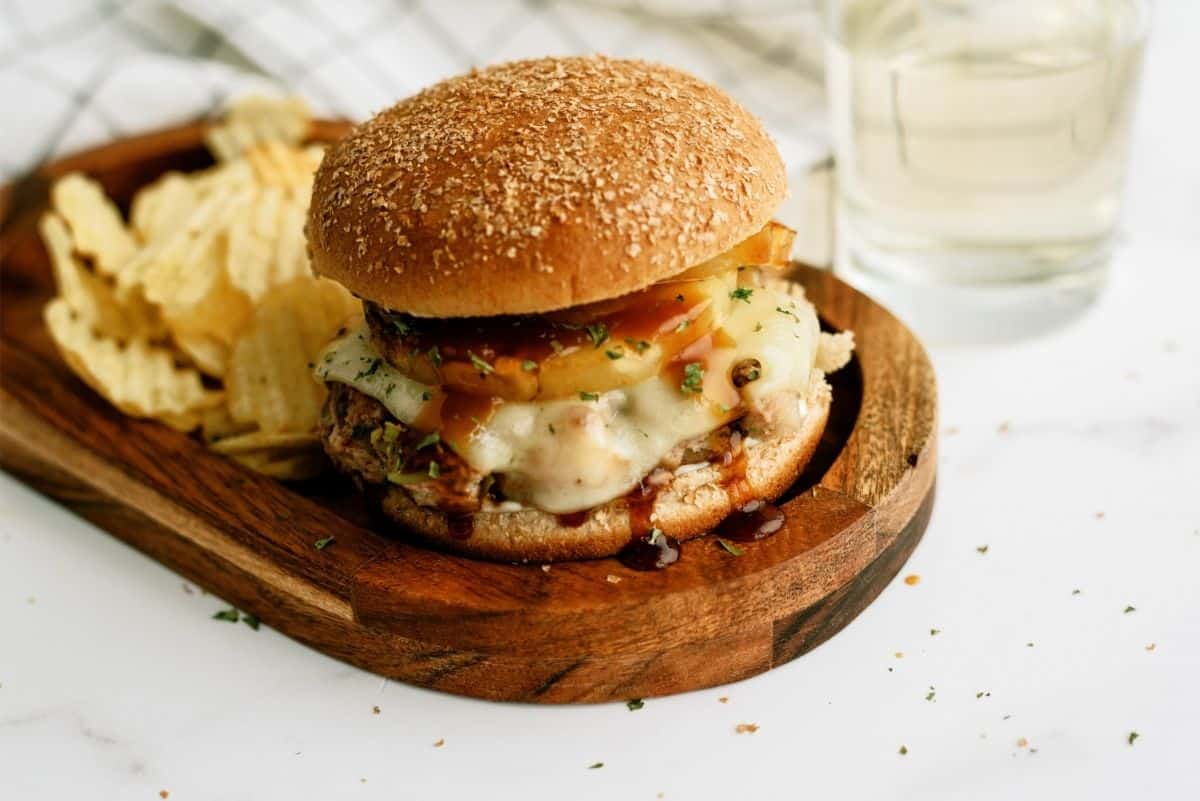 The hawaiian flavor makes these burgers stand out. The pineapple juice in the burgers not only produces a super juicy burger but also adds immense flavor.
I know the ingredients for these burgers are a little out of the ordinary but don't that make you shy away. Give these crazy good burgers a try and make them for your friends too, it is a great healthy family dinner recipe!
This ground turkey recipe will go great with either some Hawaiian Haystacks or some amazing Hawaiian Laua Fried Rice. And then end the meal with some scrumptious Sheet Pan Hawaiian Poke Cake!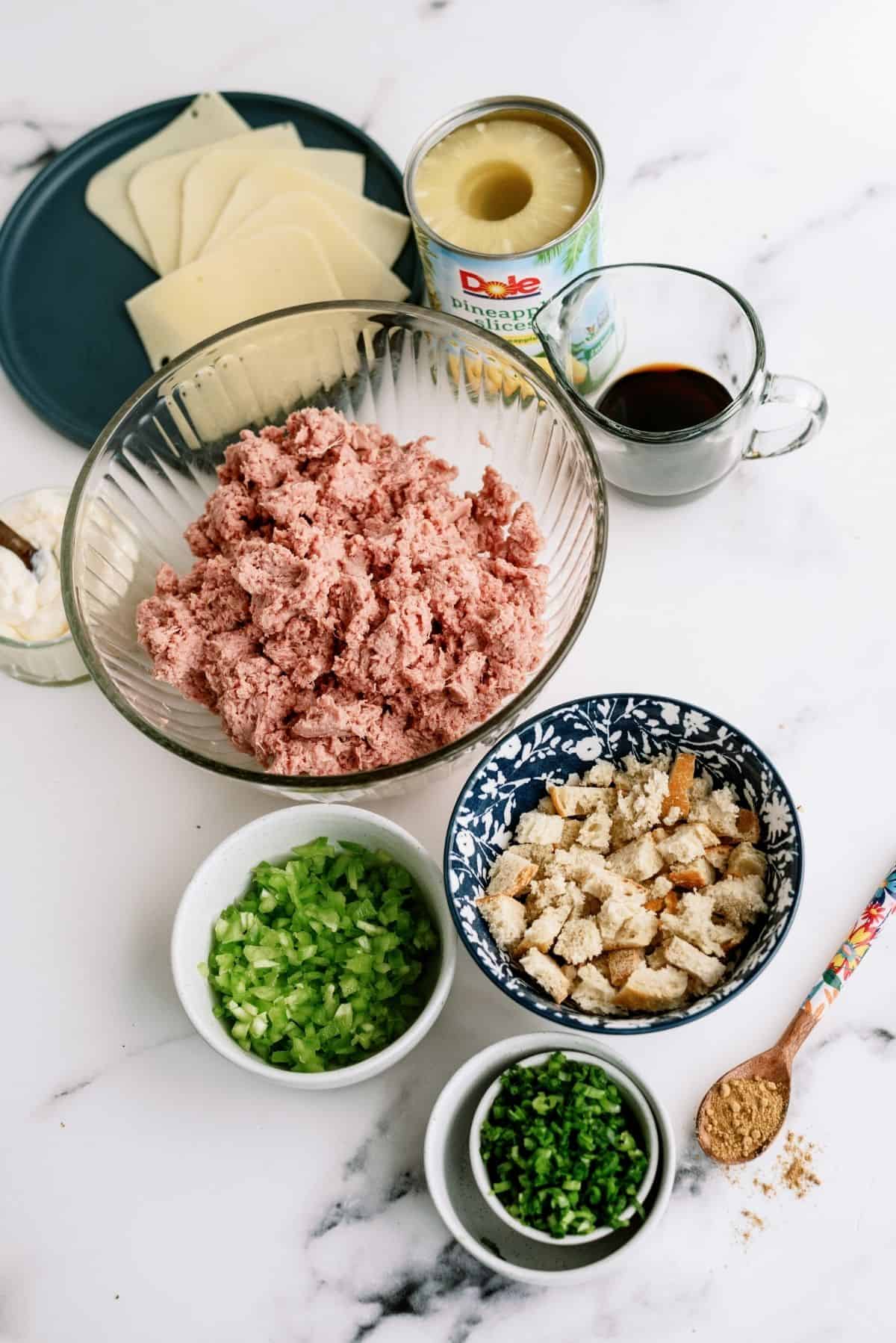 Ingredients Needed For This Hawaiian Turkey Burgers Recipe:
Lean ground turkey
Dry breadcrumbs
Green bell pepper
Green onions
Ground ginger
Pineapple slices in juice
Salt
Swiss cheese
Teriyaki sauce
Mayonnaise
Hamburger buns
How To Make This Hawaiian Turkey Burgers Recipe:
These healthy turkey burgers are easy to make.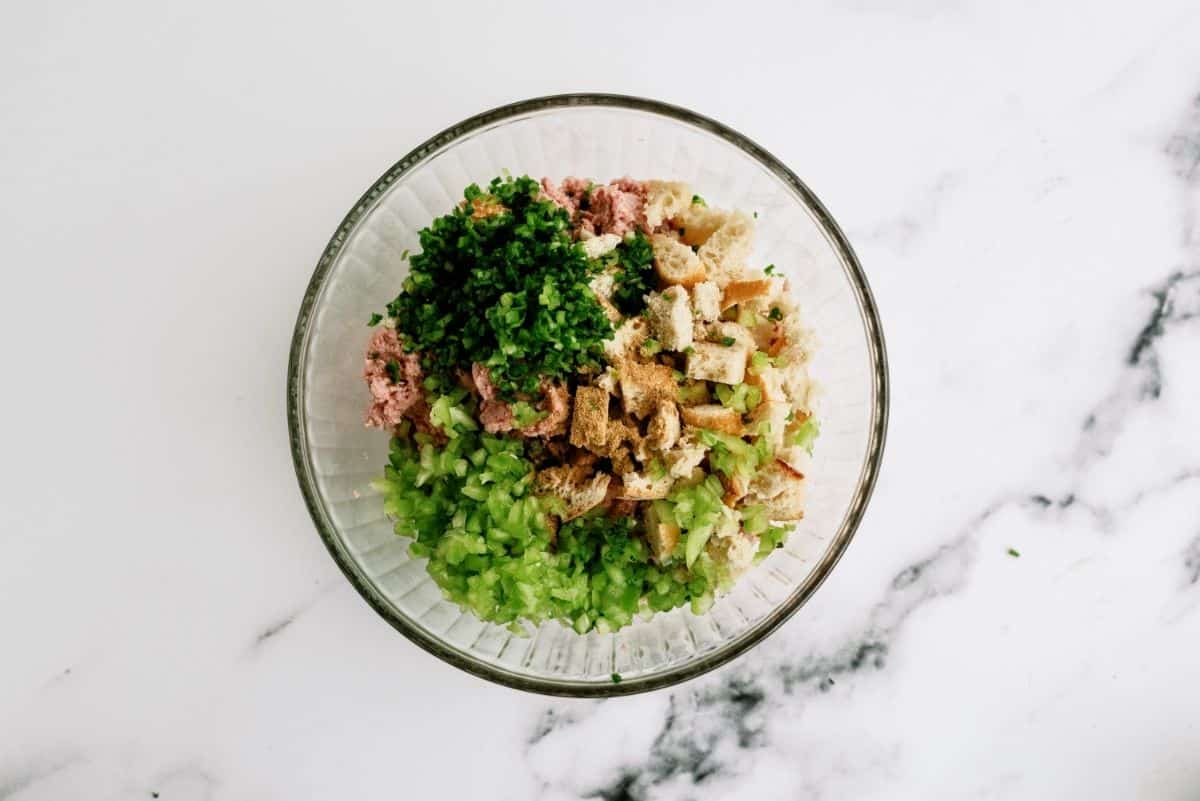 Start by grabbing a larger mixing bowl and combine the ground turkey, bread crumbs, diced green pepper, diced green oion, ground ginger, reserved pineapple juice, and salt and mix it all together until it is well combined.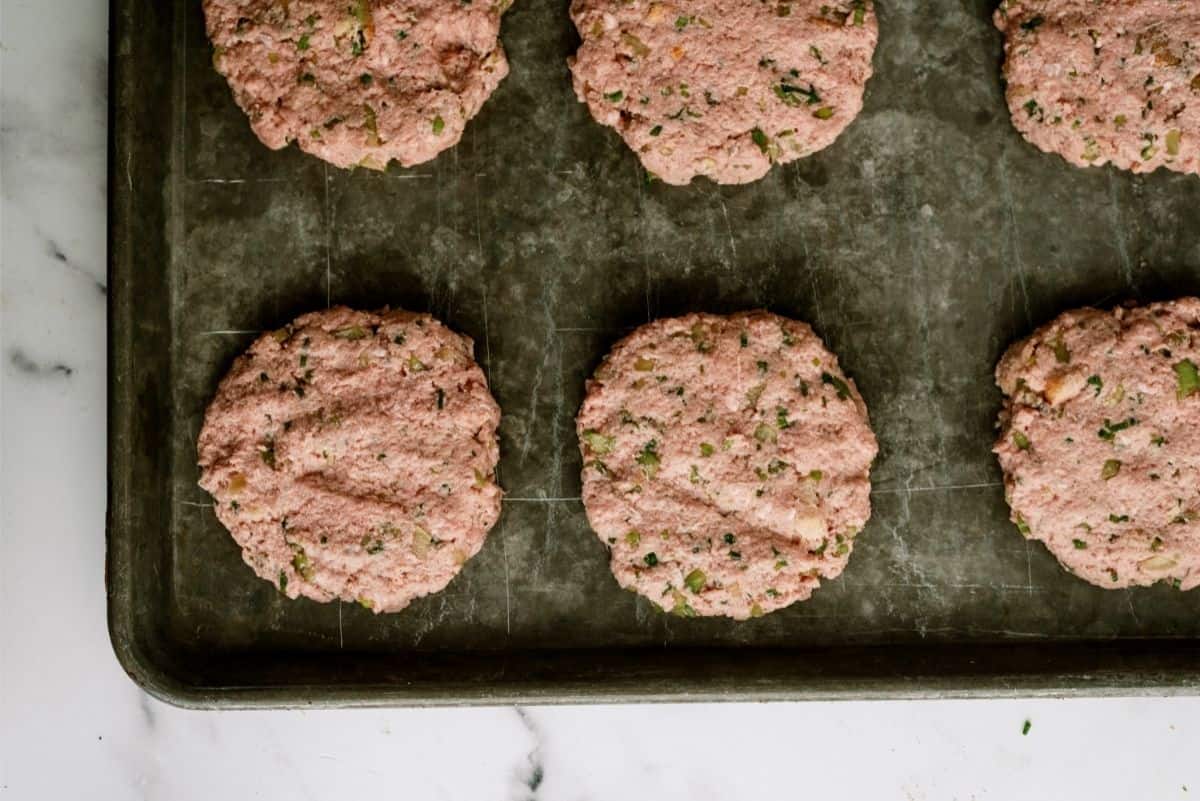 Once all of the ingredients are mixed together, divide the ground turkey mixture into 6 equal parts and form the hamburger patties.
Now when you want to cook the burgers choose between grilling, broil or pan frying the burger over medium high heat. Cook the burgers until they are cooked through.
In the last few minutes of cooking the burgers place a slice of swiss chese, allowing the cheese to melt. As well as put the pineapple over the heat to cook the pineapple.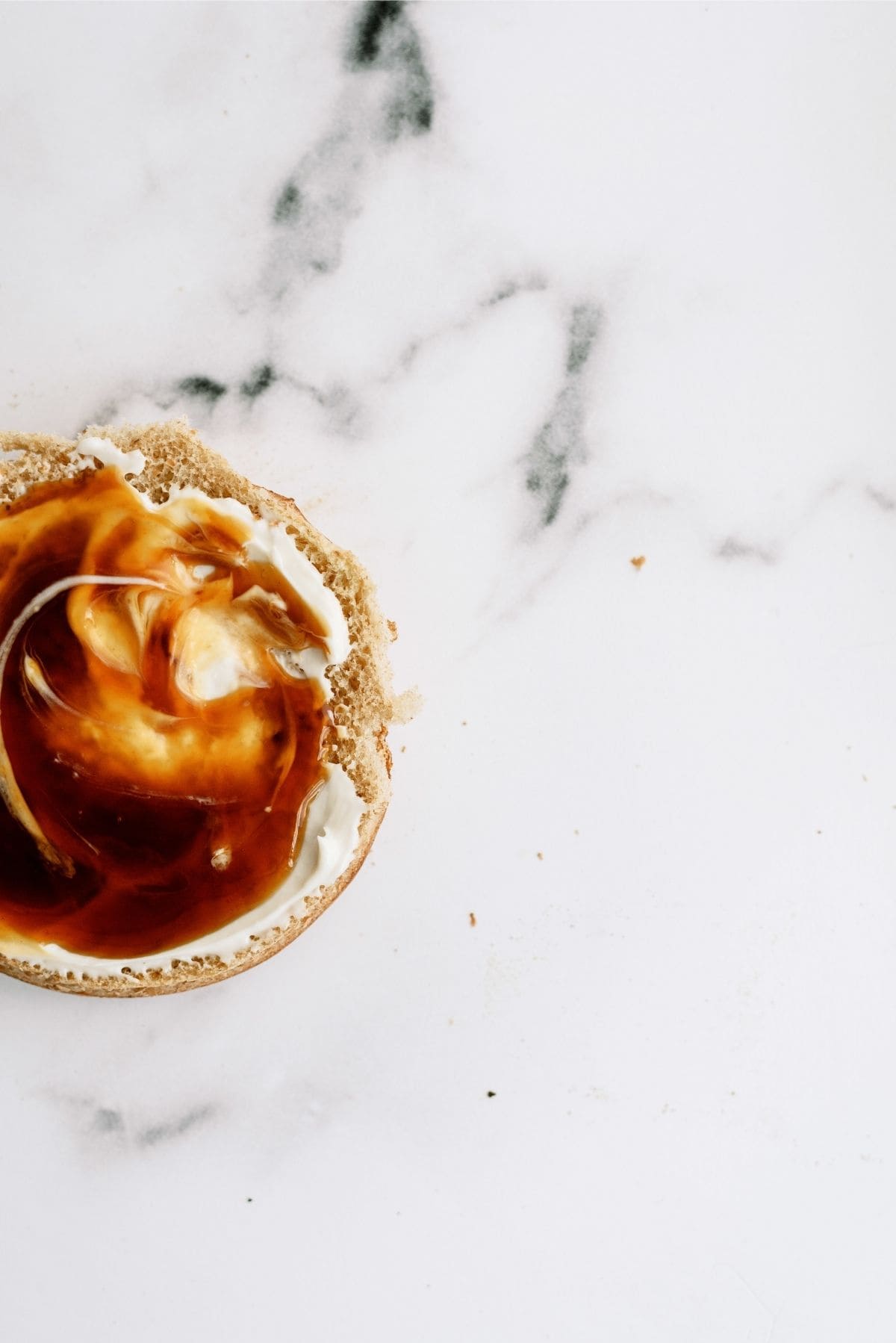 After you pull the burgers from the heat, spread 1 tablespoon of teriyaki sauce and mayonnaise, and then top it off with the cooked pineapple and the bun.
Then just serve and enjoy!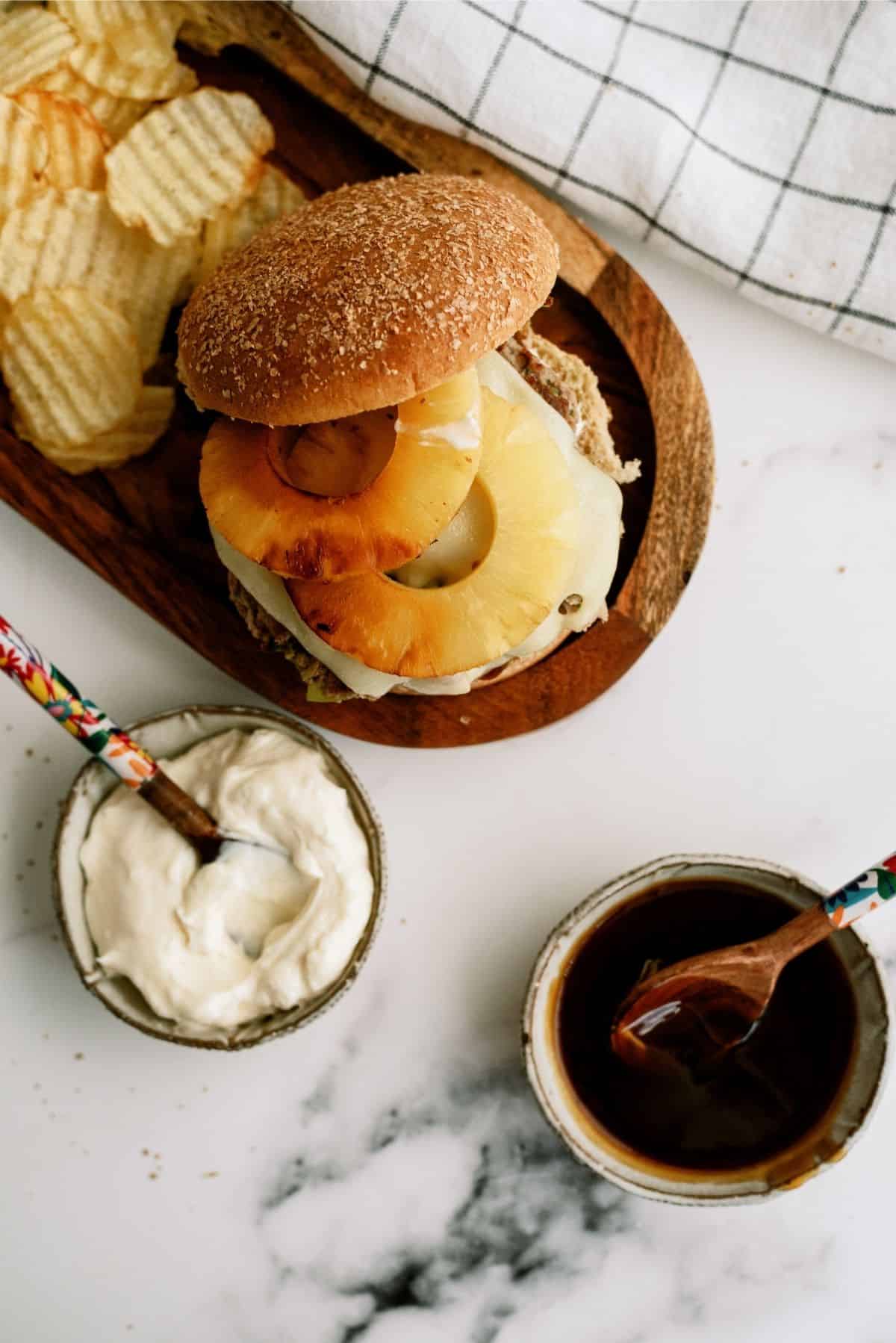 To Make This Budget-friendly Summer Dinner You Will Need:
Large mixing bowl
Grill (THIS is a great one)
Spatula
Wax paper