If you are looking for the BEST Hamburger Recipe, look no further. Juicy beef, melty cheese, toasted buns, and Famous Secret Sauce take this burger over the top.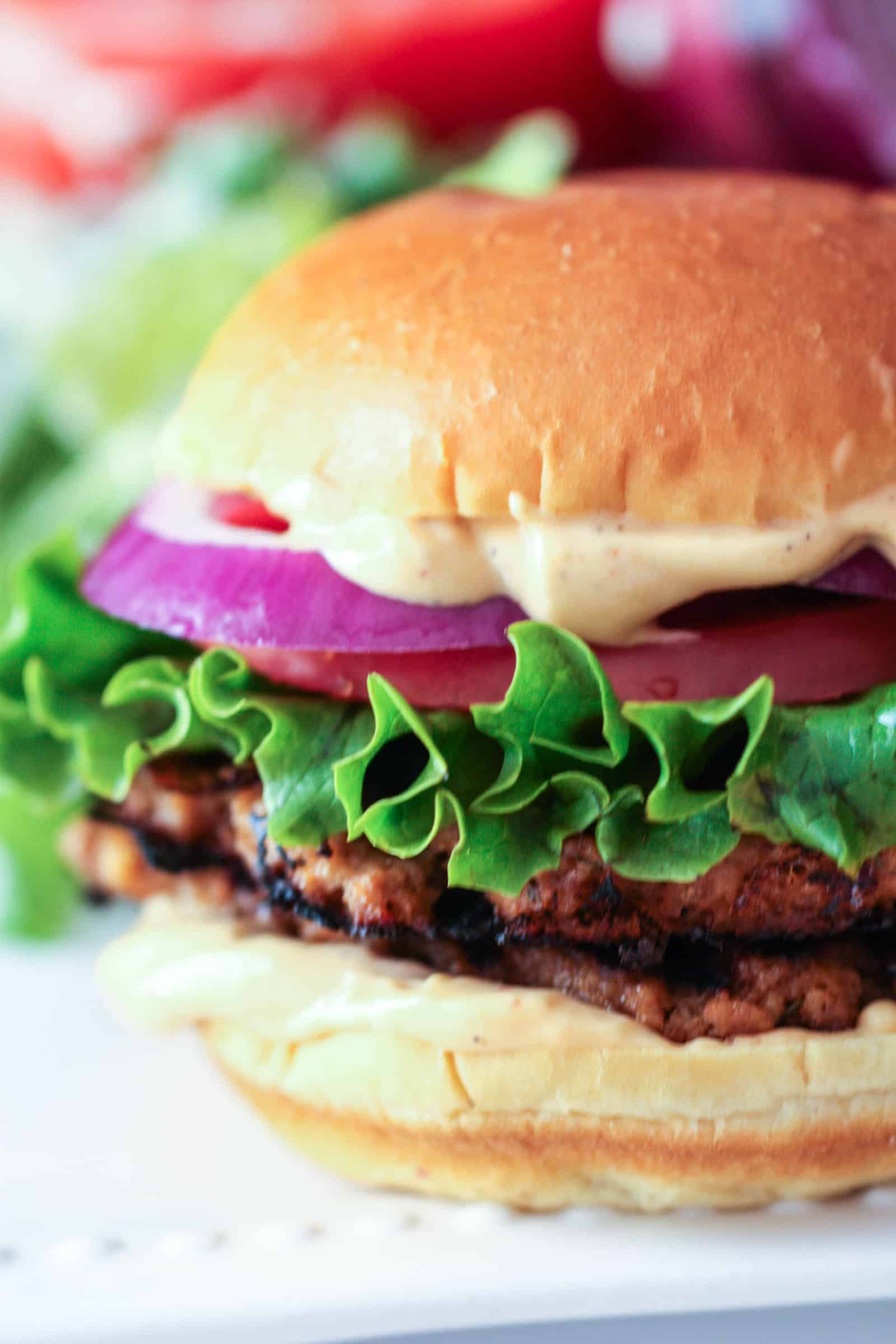 This is the Best Hamburger and Famous Secret Sauce recipe, you will always end up with a juicy, flavorful burger. I don't think that there is anything better than a perfectly grilled hamburger.
How to make The BEST Hamburgers with Secret Sauce:
When it comes to making a juicy burger, the secret is in the fat percentage of the ground beef.
For most recipes on this website, we use a super lean ground beef – it helps cut back on calories and is overall a little more healthy. However, for juicy hamburgers, you will want to do just the opposite and pick a ground beef that has a higher fat percentage.
You may have noticed at the store that ground beef will have 2 percentages on the packaging – the first percentage is lean and the second percentage is fat.
Juicy, flavorful burgers will always come from beef with a higher percentage of fat (more fat also means more flavor in your burger!). We recommend using a 80/20 beef for a happy balance between a juicy and not overly greasy hamburger.
Many chefs will even say to go with a 70/30, but we find that sometimes that can be a little too greasy for our tastes.
If you go higher than an 80/20 beef (such as an 85/15), keep in mind that the beef will dry out faster when cooking – so keep an eye on it while it cooks.