The EASIEST side dish to throw together is our Citrus Fruit Salad. Adding orange juice takes this salad to a new level!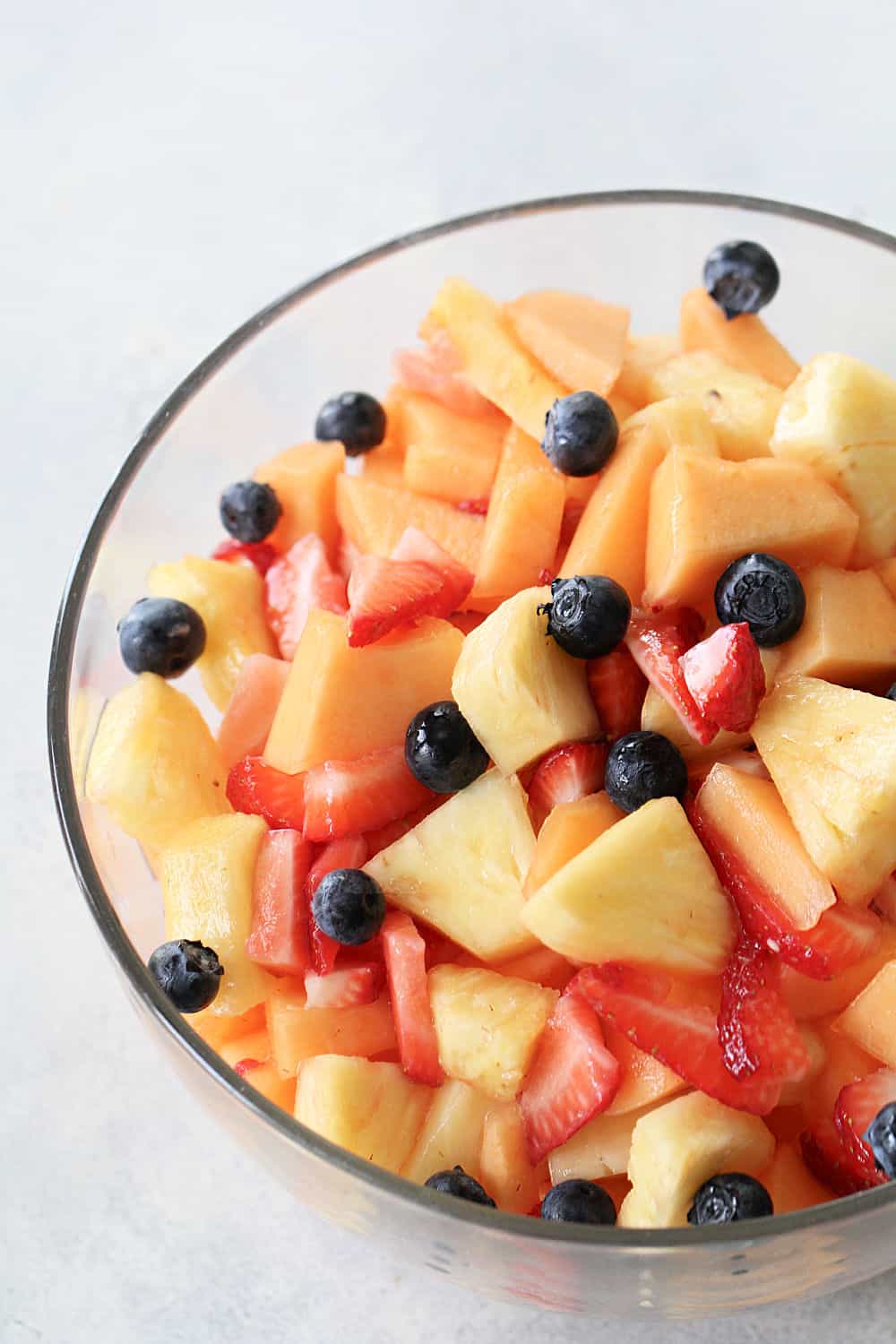 I am always looking for a healthy and quick side dish and this Citrus Fruit Salad is a win-win for everyone!
It has just the right amount of zest and sweetness to it!
If you love this citrus fruit salad, you'll want to try our Grandma's 5 Cup Creamy Fruit Salad. It has a secret ingredient!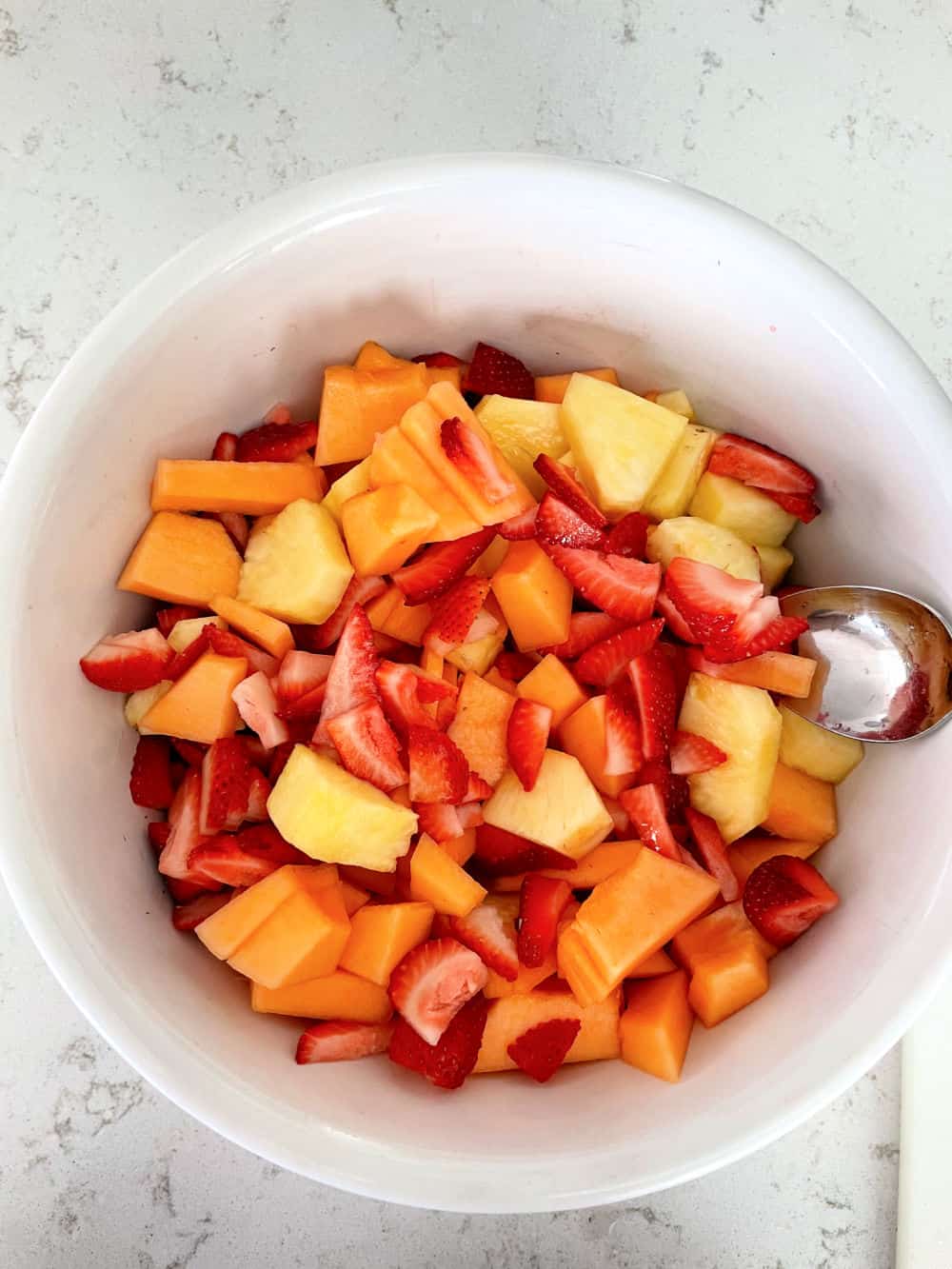 How to make Citrus Fruit Salad:
1: Place all the fruit into a large bowl.
For this salad, we used cantaloupe, pineapple, and strawberries. However, you could add whatever fruit you have on hand, or whatever fruit is in season (I love to add blueberries!).
2: Pour the orange juice on top and mix well.
3: Refrigerate until ready to serve.
4: Mix again before serving.