Mom's Frog Eye Salad, also known as Acini Di Pepe Salad, is my all time favorite food. It is so sweet and full of fruity flavor. This salad is always the first to be gone at potlucks and family dinners. Once you try it, you will see why.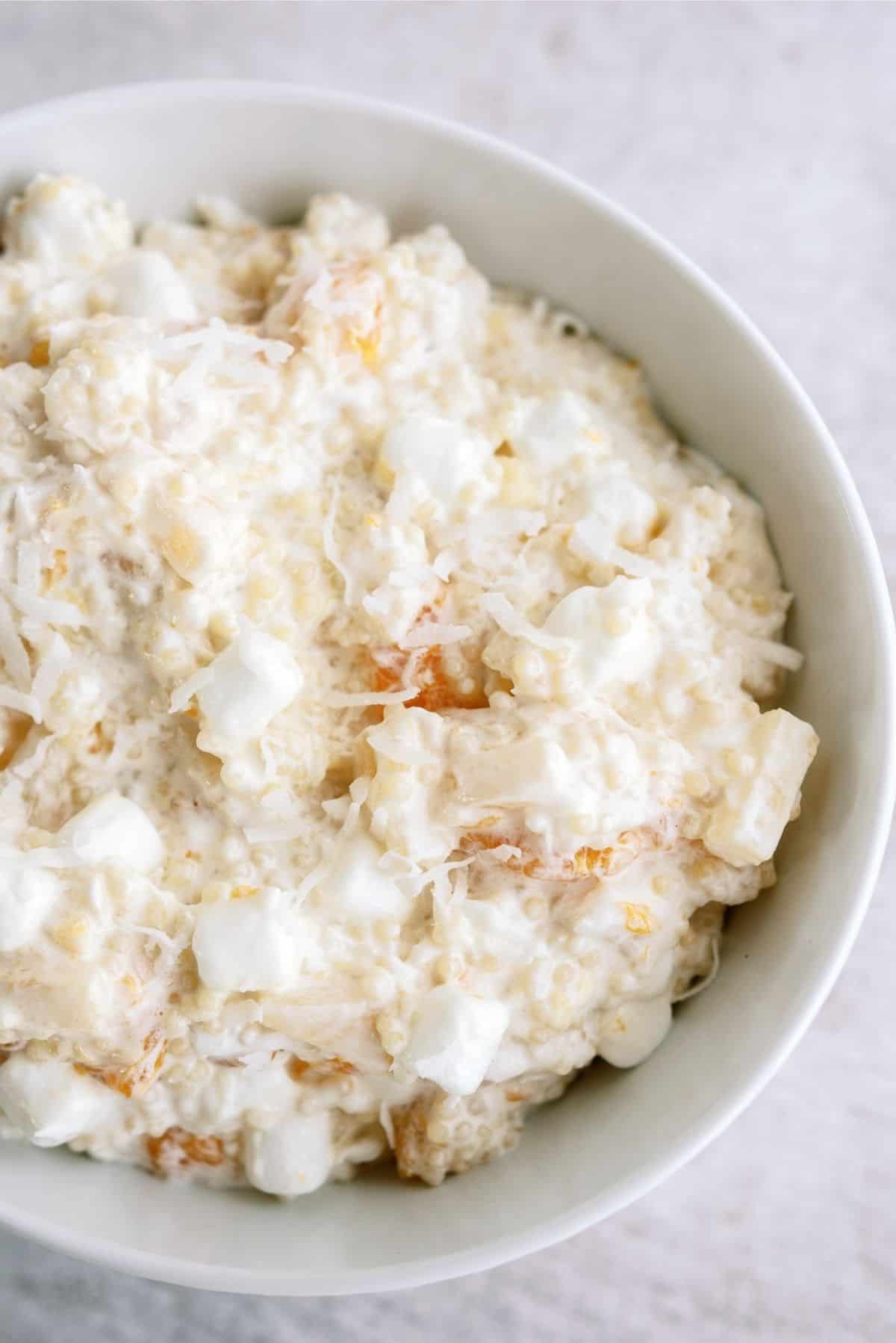 Our mom made this Frog Eye Salad growing up and it was always a hit at parties and potlucks.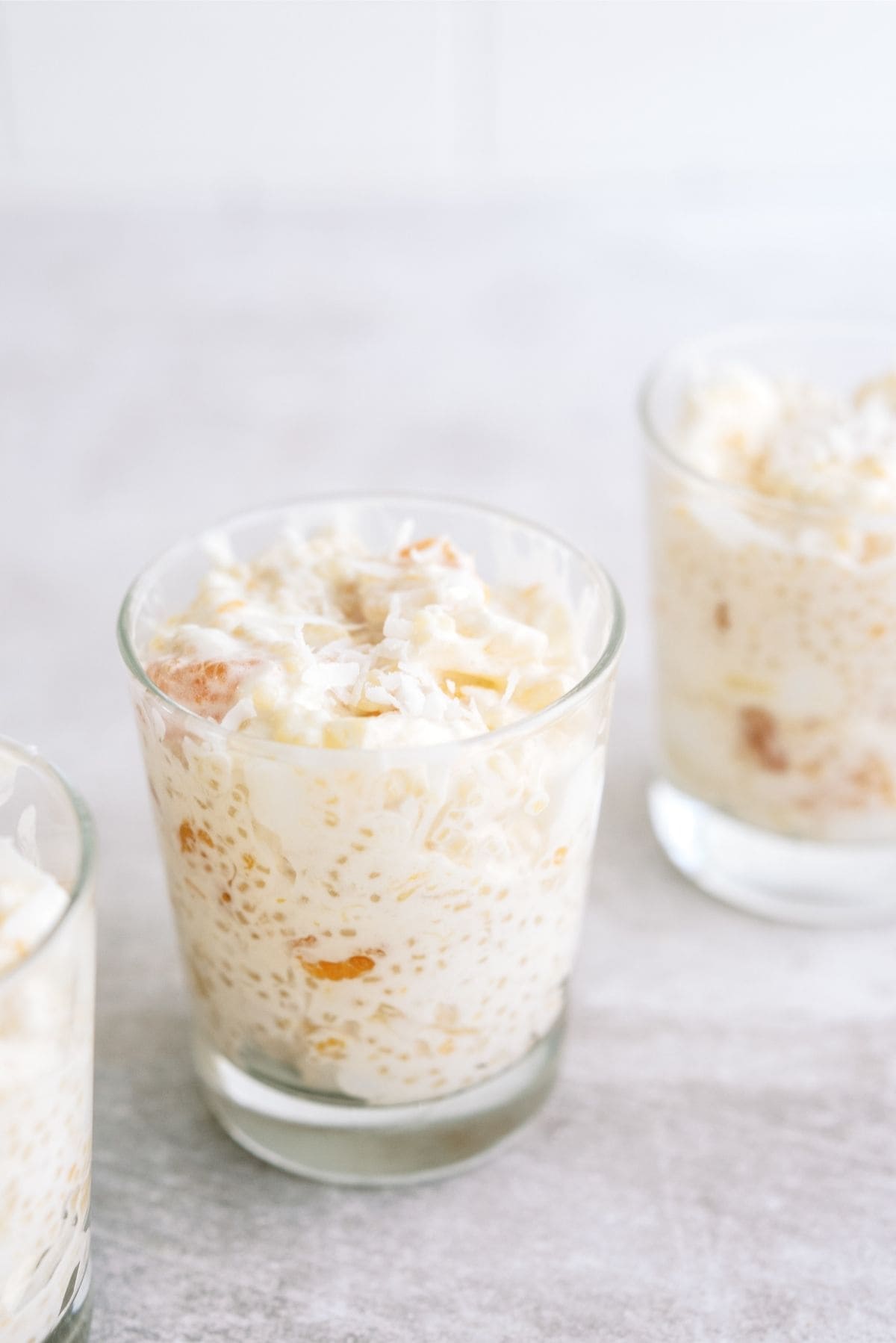 It has the perfect amount of sweet and fruity flavor to it. It's incredibly easy to make, and is the ideal side dish for any occasion.
If you are looking for a quick, simple, and delicious salad recipe, this is one you most definitely have to try.
If you like this Frog Eye Salad you might also like our 5 Minute Jello Salad, Raspberry Jello Salad, or our Orange Fluff Jello Salad!
Below is a list of things you need for this delicious frog eye salad recipe:
Frog Eye Salad Recipe Ingredients:
Acini De Pepe Pasta
Pineapple juice
Sugar
Flour
Salt
Egg
Lemon Juice
Mandarin Oranges
Pineapple Tidbits
Crushed Pineapple
Miniature Marshmallows
Coconut
Cool Whip