Don't let the word "lasagna" scare you away from trying this delicious chocolate peanut butter lasagna dessert. It is sooo good. Tasty layers of whipped cream, creamy peanut butter, and loads of Oreos.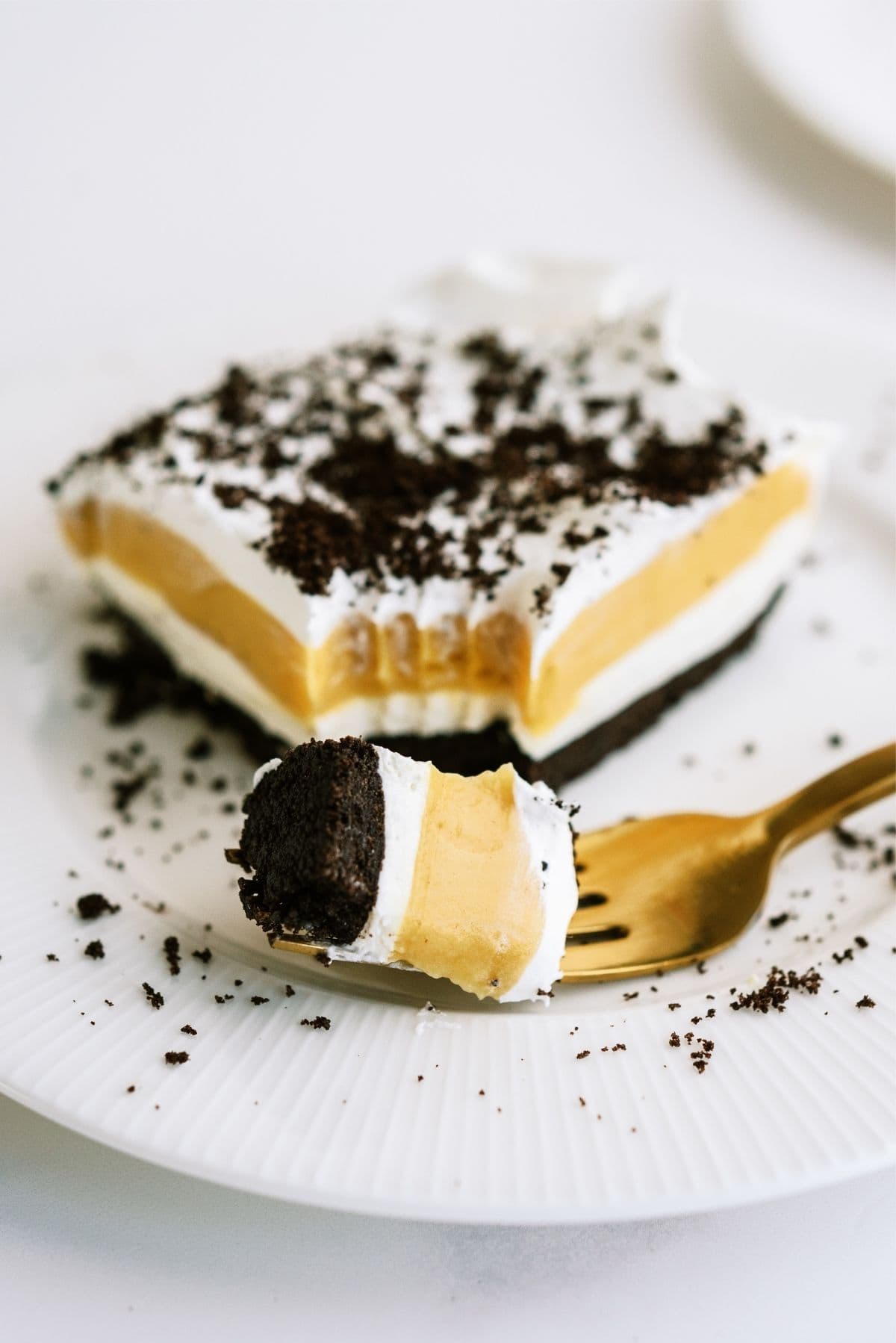 Chocolate peanut butter lasagna will easily be a new factor family dessert recipe. It's a super easy dessert recipe that you can make in less than 30 minutes and it will serve a crowd.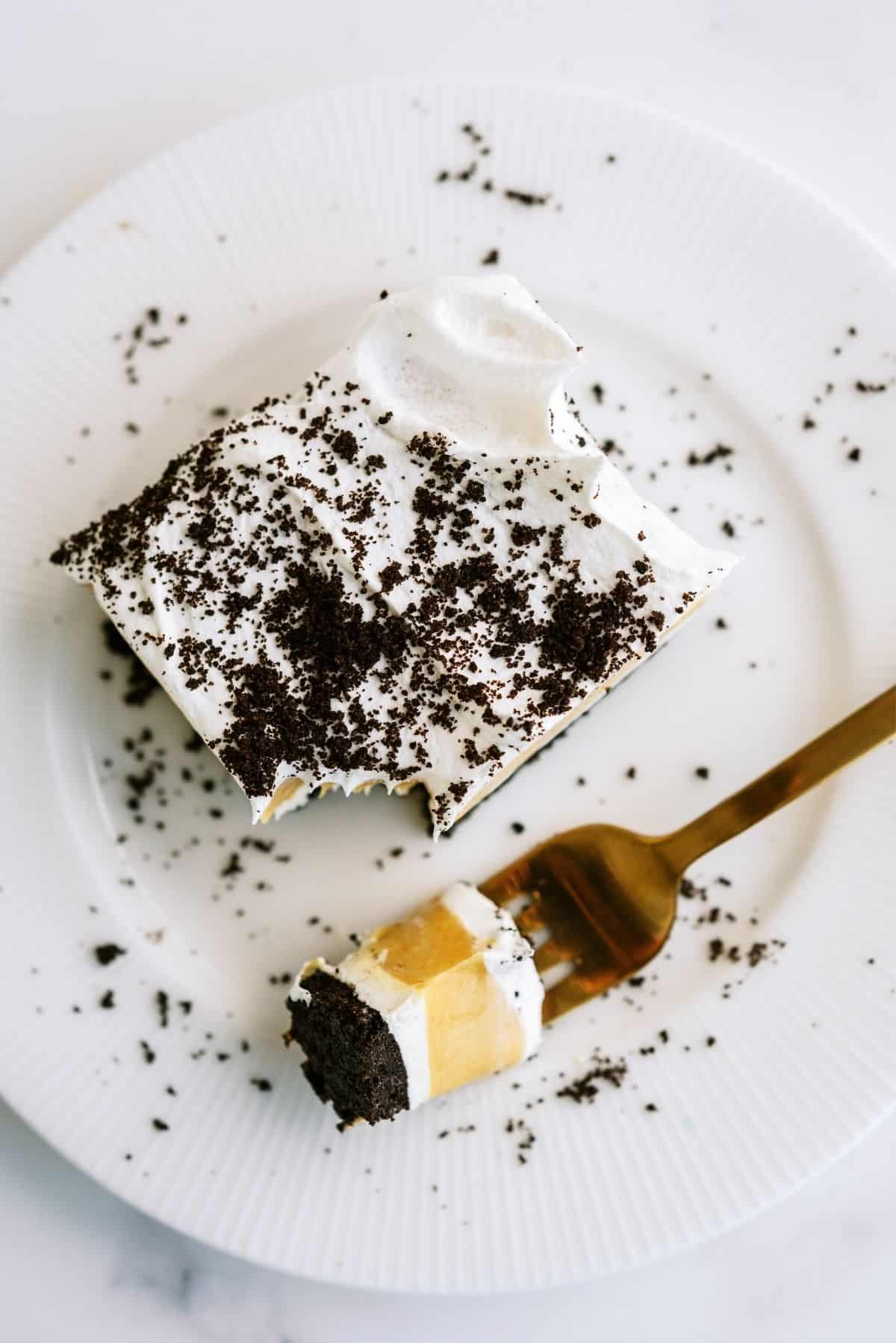 I should say it will serve a crowd if you actually want to share. Hahaha. Half of the time when I'm making this recipe my husband asks if we actually have to share or can he have it to himself. Yes it's just that good.
I also don't mind making it because it's not a ton of crazy ingredients or steps so you can make this quick chocolate peanut butter dessert in no time.
And as things start to warm up, I love the fact this is a no bake peanut butter dessert so I don't have to add any extra heat in the kitchen. This is also a fun recipe you can make with your kids and let them take the reins a little bit.
If you are like me and love all the peanut butter things, then you definitely need to try our easy no bake peanut butter bars, frosted peanut butter nutella cookies recipes, and an all time favorite Reese's peanut butter poke cake.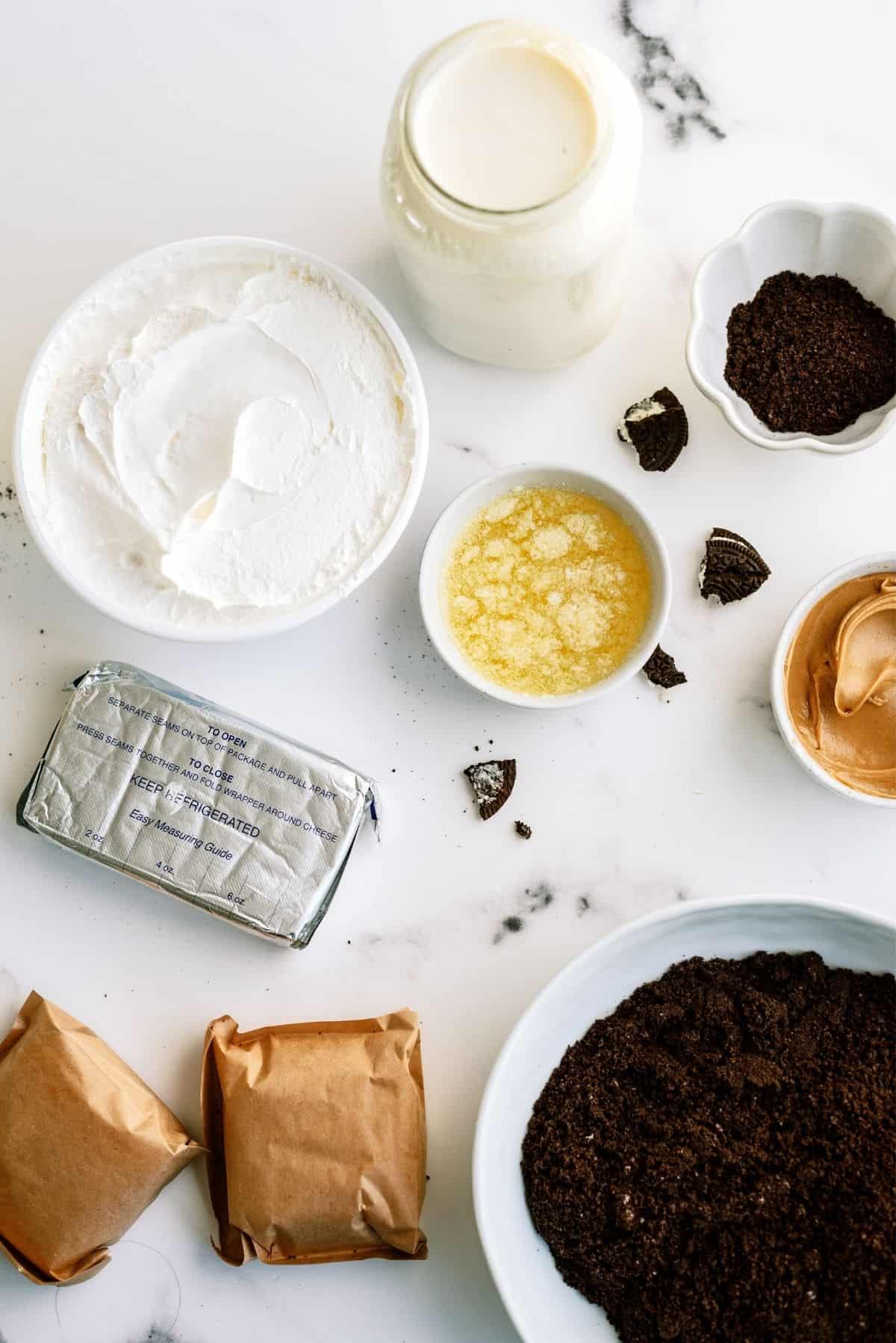 Ingredients You'll Need For Our Chocolate Peanut Butter Lasagna Recipe:
Oreos (crushed)
Melted butter
Softened cream cheese
Granulated sugar
Cold milk
Cool Whip
Instant vanilla pudding mix
Peanut butter