Ooey Gooey center, melted icream dripping down the sides, hot fudge drizzled on top. Do I have your attention yet? GOOD! You need to make this!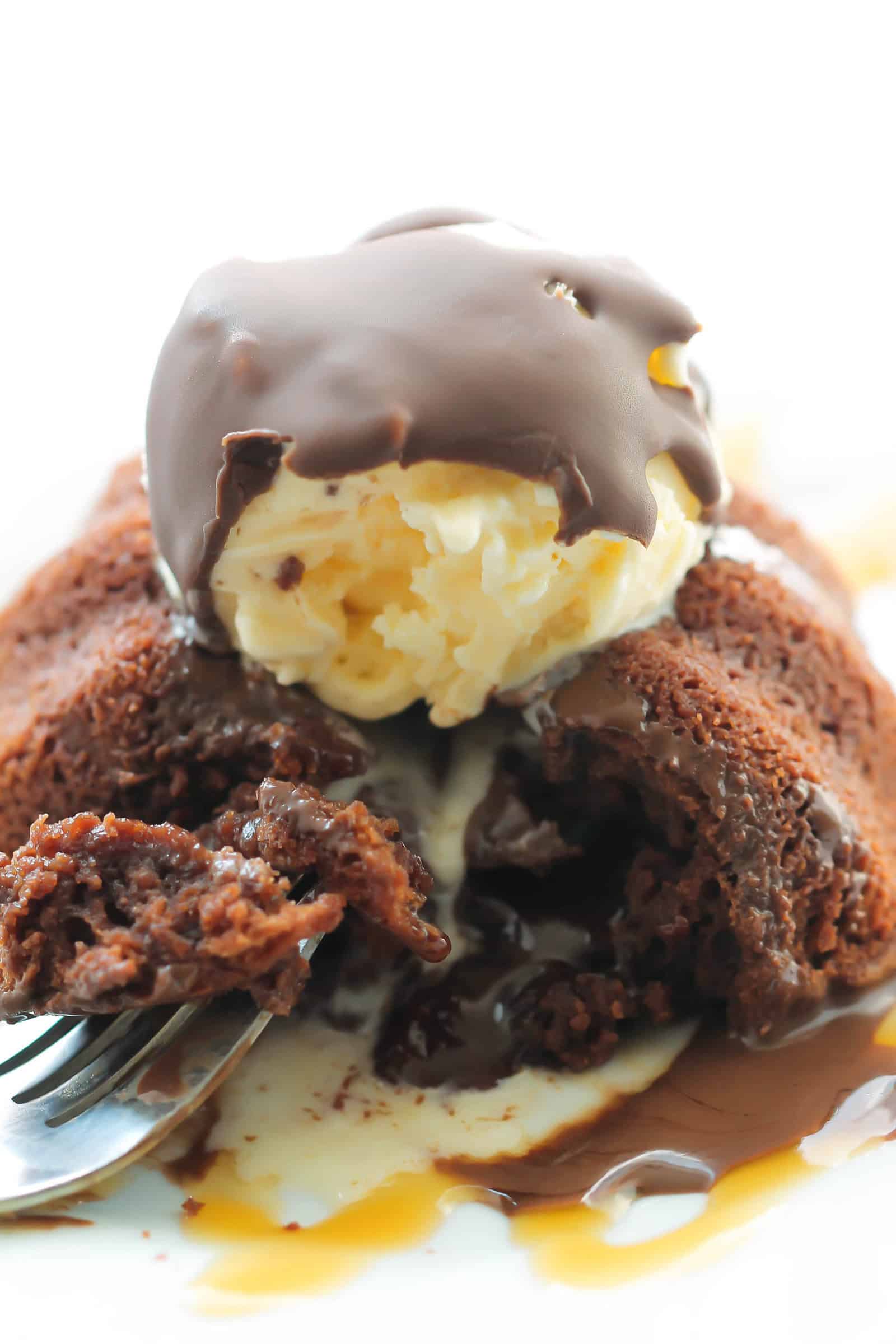 If you asked me my favorite dessert, I would tell you Chili's Molten Lava Cake without any hesitation!
I don't know if anything gets better than moist chocolate cake with a gooey center topped with vanilla ice cream and chocolate shell topping. Seriously, it is perfection! You'll be shocked how easy this recipe is to make!
So, we love this recipe so much. You can bake them and then when they have cooled, put them into freezer Ziploc bags and stack them in your freezer.
When you are ready for a delicious dessert, just pull them out of the freezer and thaw at room temp for about an hour.
Here is the recipe for Chili's Molten Hot Fudge Molten Lava Cakes that make 12 cakes at a time. This is the recipe our mom used when making hundreds for a wedding reception. They are moist and so delicious and use a cake mix.