I am a huge chocolate covered strawberry fan, but S'more Dipped Strawberries are my new love language. They are so delicious, and so creamy. If you like strawberries and S'mores, you are going to love this one.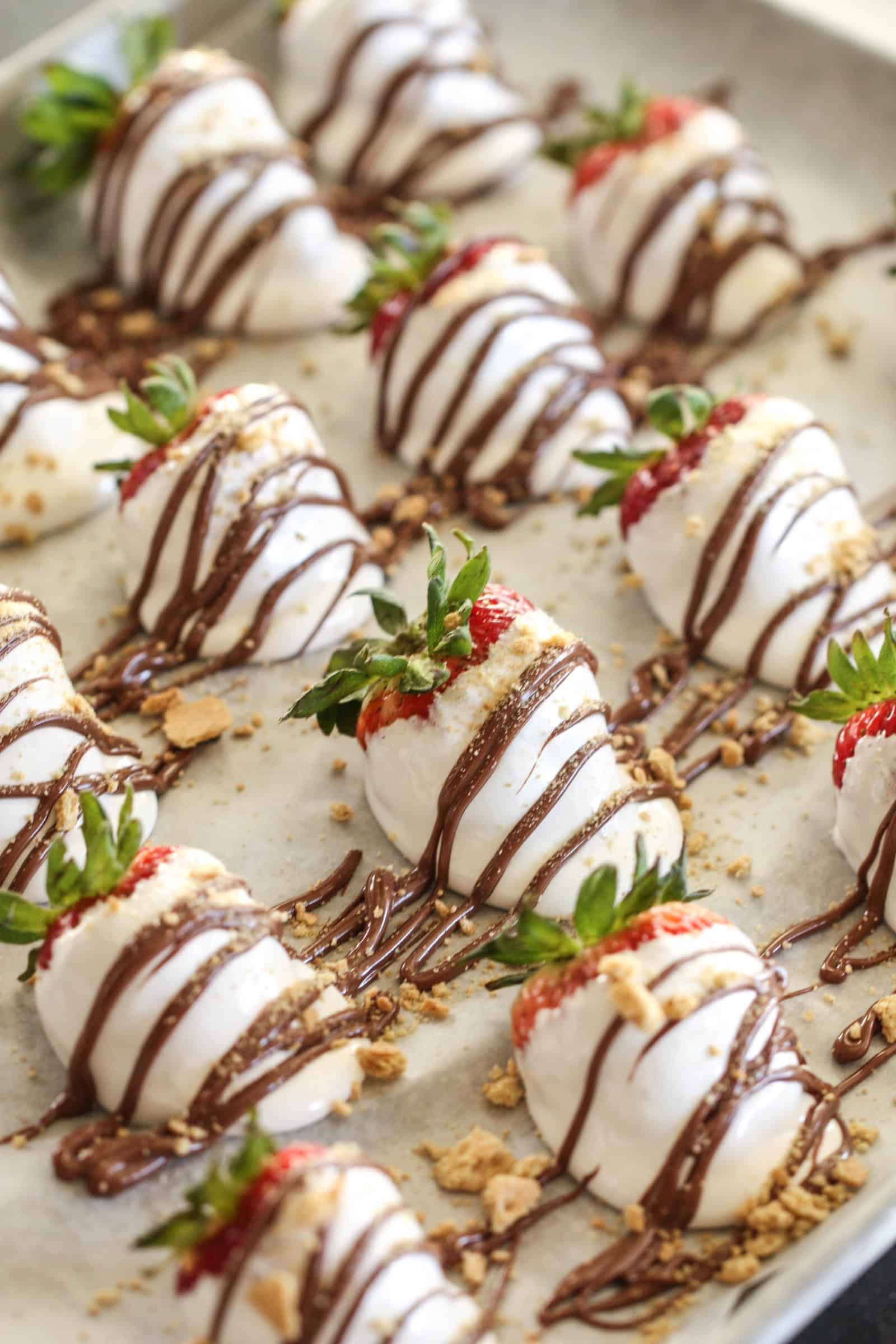 I am the biggest S'mores fan I know. I love all kinds of S'mores.
I also love trying new combinations of s'mores. Last summer, we were at a bbq with some friends and they had a s'mores bar.
They had sliced strawberries, so I put a few on my S'more and it was the best s'more I have ever eaten.
Since being pregnant, I also crave fruit non-stop. I can't get enough of it. I decided I needed to combine my two favorite cravings and make a dessert.
That is how there S'more Dipped Strawberries were invented, and let me tell you, it is the best invention I have created yet.
They aren't as rich as chocolate covered strawberries, but man are they sweet and full of flavor. They are the perfect summer treat, and oh so easy to make. My husband also ate most of them while I was gone, so yes, we are making them again tonight.
Kid and husband approved. You can't go wrong with these S'more Dipped Strawberries.
How to make s'more dipped strawberries:
The first step is to wash (thoroughly) your strawberries, and completely pat them dry. I used a paper towel and lightly gave each strawberry a little squeeze.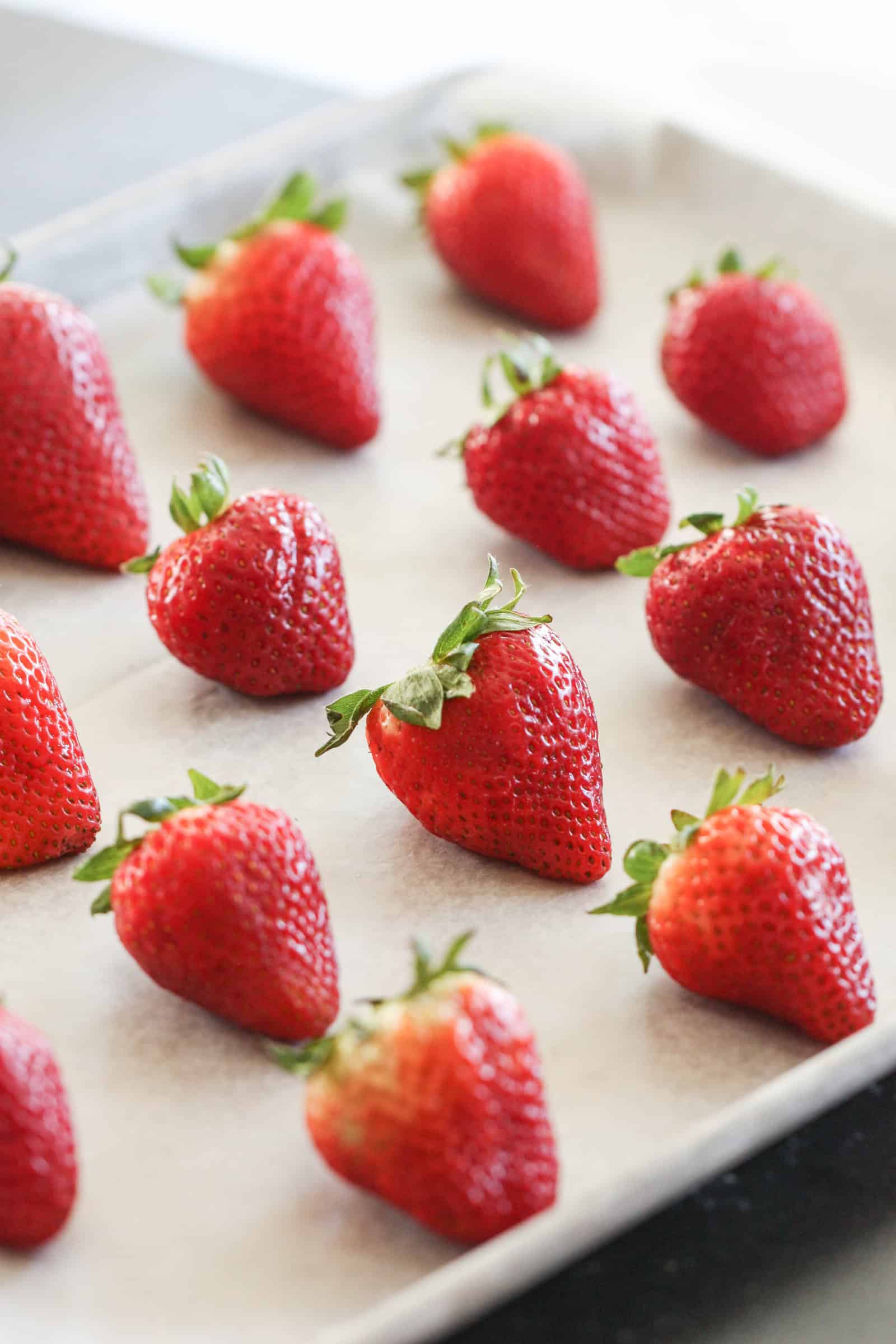 You will also want to lay a piece of wax or parchment paper on a cookie sheet or 9×13 inch pan. These will be going in and out of your fridge, so be sure you use something that will fit.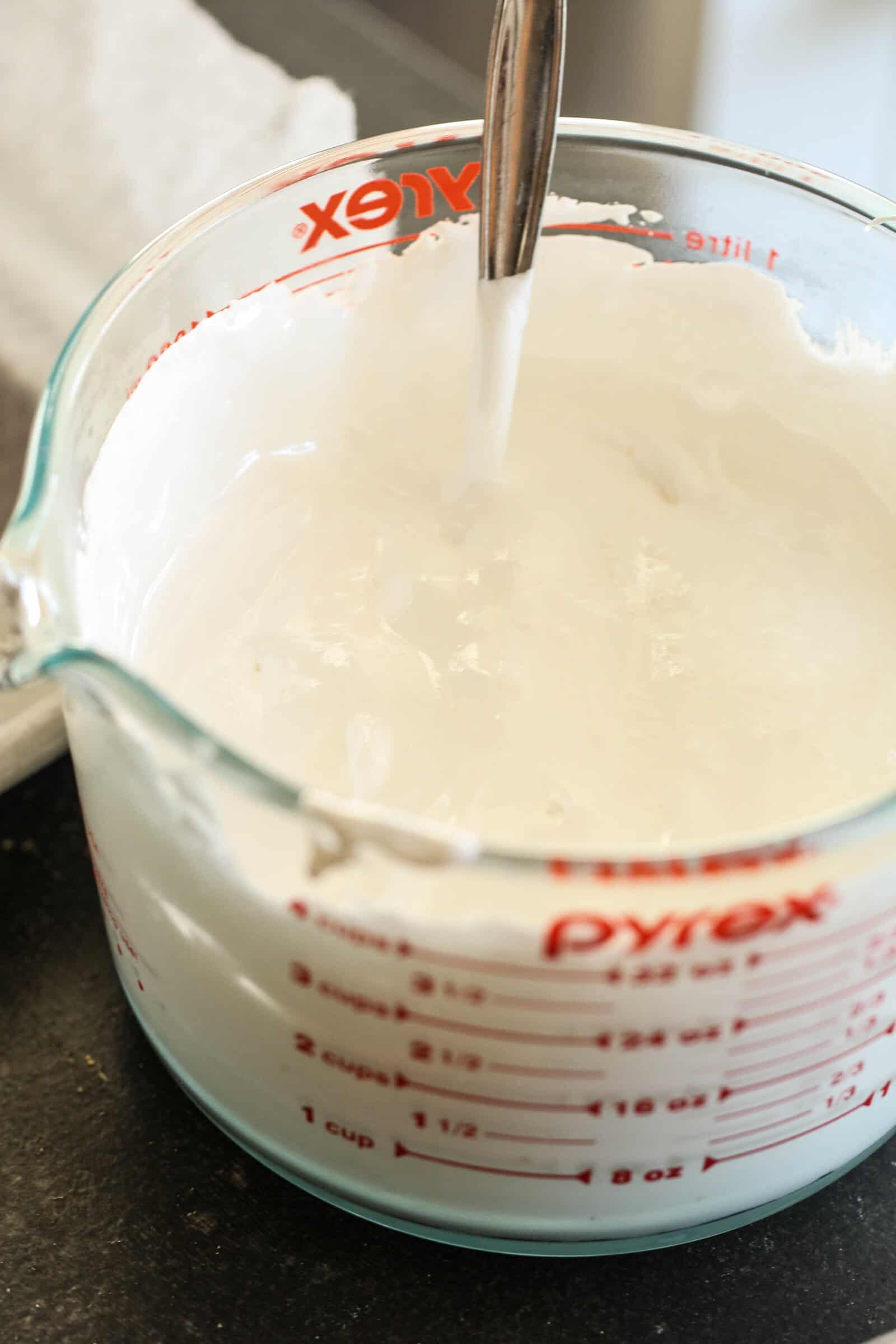 Melt your marshmallow cream. I melted mine in the microwave. You will want to use something a little deeper, because the cream rises as it heats. Once they are dipped, you will want to place them right into the refrigerator for about 20-30 minutes.
This will allow them to cool, and for the marshmallow cream to stiffen a little bit. If you take them out too early, the marshmallow cream will melt off of them later. It's important you refrigerate them, and keep them cold.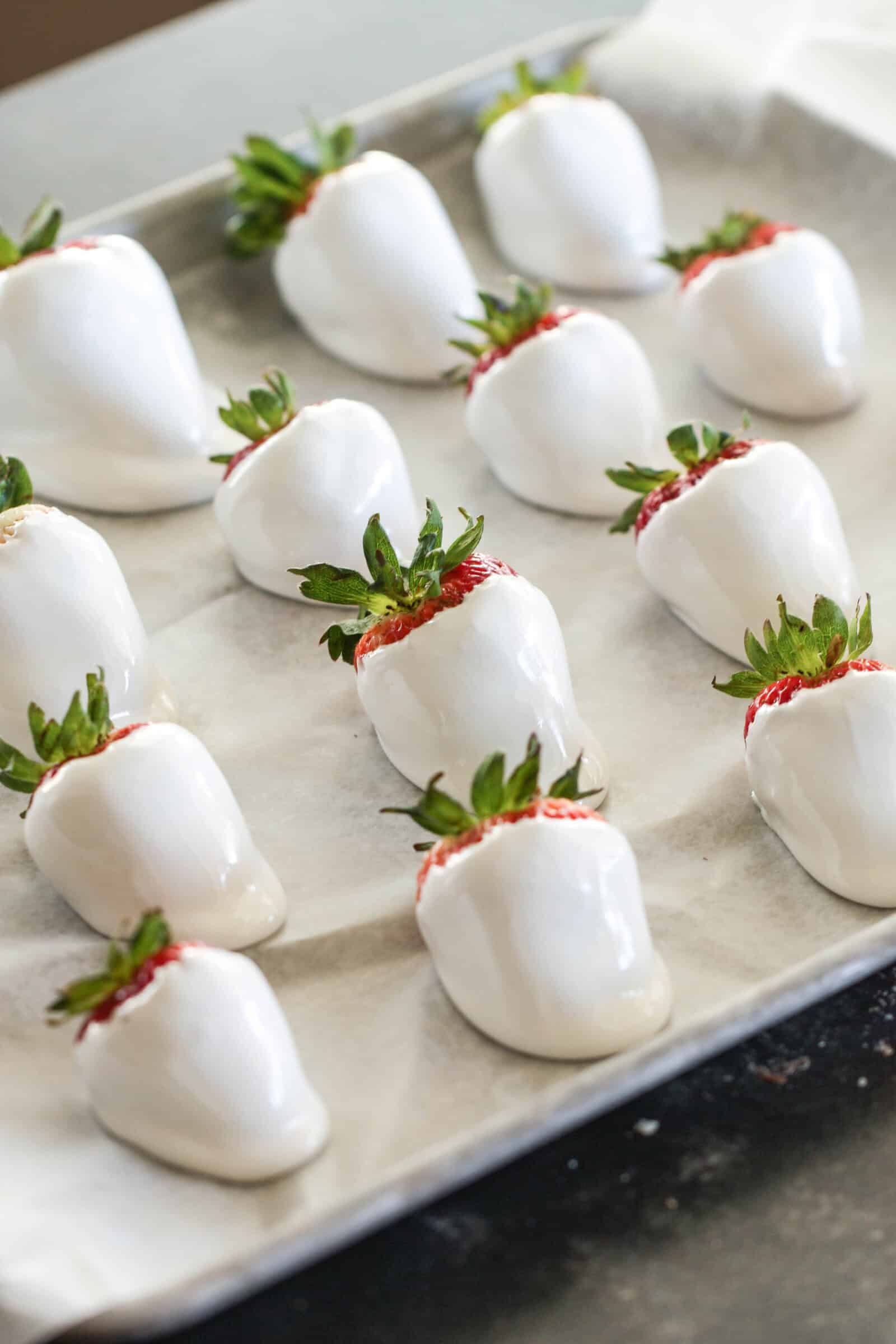 Once the marshmallow cream has stiffened, drizzle your melted chocolate chips over the refrigerated berries. The best way to do this, is by placing your melted chocolate in a ziplock bag, and cutting a small hole in the corner.
Then move the bag back and forth over the berries, slowly squeezing chocolate out. This will make the perfect drizzle.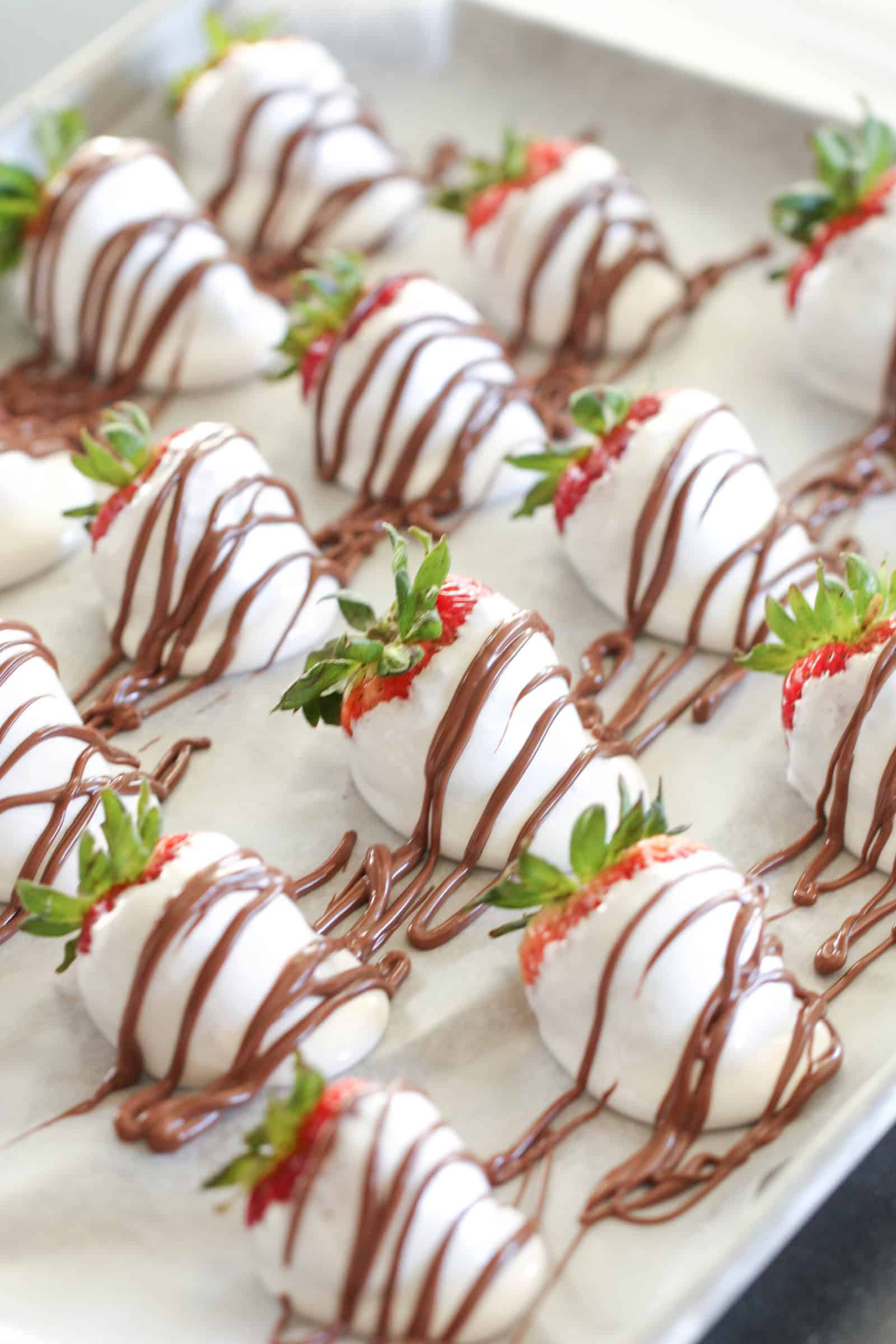 While the chocolate drizzle is still soft and melted, you will want to sprinkle graham cracker crumbs over the strawberries.
You can do as little or as much as you'd like, but I love a lot of graham cracker on mine. I even went back and added more before serving them.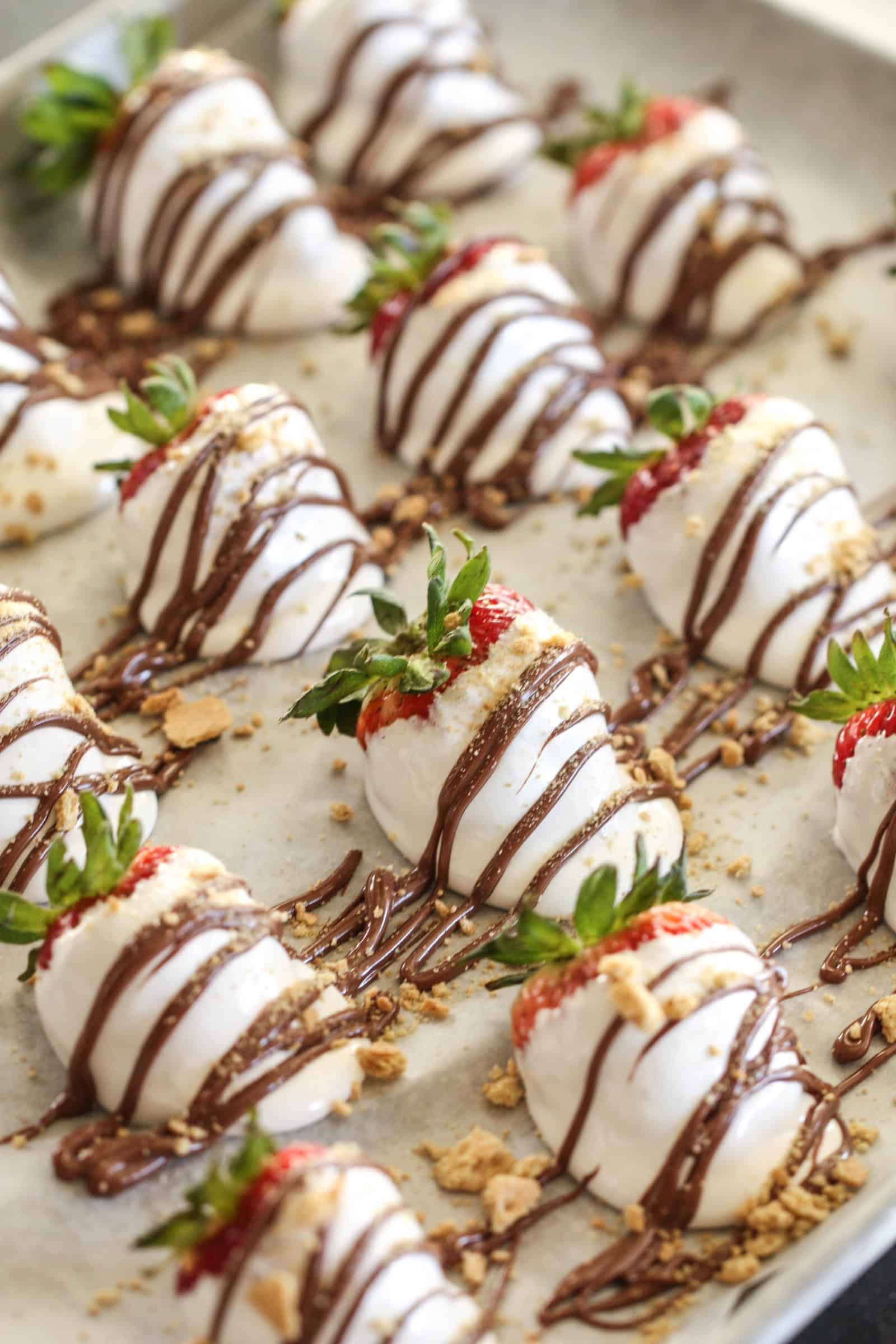 Place in your fridge until ready to serve. Again, if you don't refrigerate them long enough the first time, or let the marshmallow cream harden in the fridge fast, it will all melt off. As soon as you are done dipping them in the marshmallow cream, you will want to put them right into the fridge.
It's also important your berries are completely dry, or they will also make the marshmallow cream drip off.