I love a good, fast recipe that is pretty much fail-proof, and turns out perfectly every time. It's rare to come by, but this recipe is exactly that. It is simple, delicious, and so easy to throw together.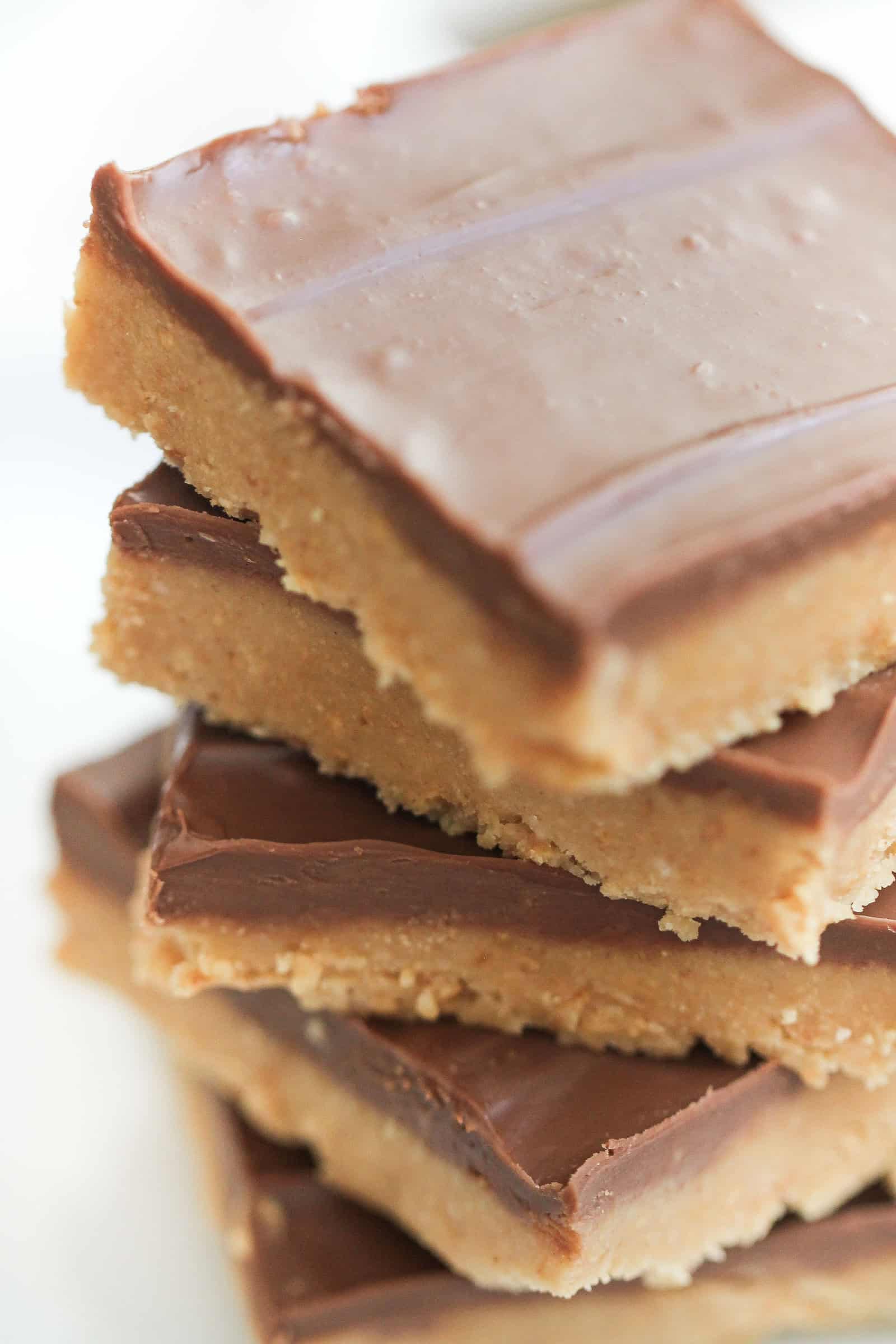 I LOVE anything with Peanut Butter and Chocolate, but sometimes I don't have all day to bake in the kitchen. When I found these No Bake Peanut Butter Bars, I knew I had to give them a try.
It only took about 5 minutes to throw everything together then I let them sit in the refrigerator until after dinner. They turned out perfect and so delicious.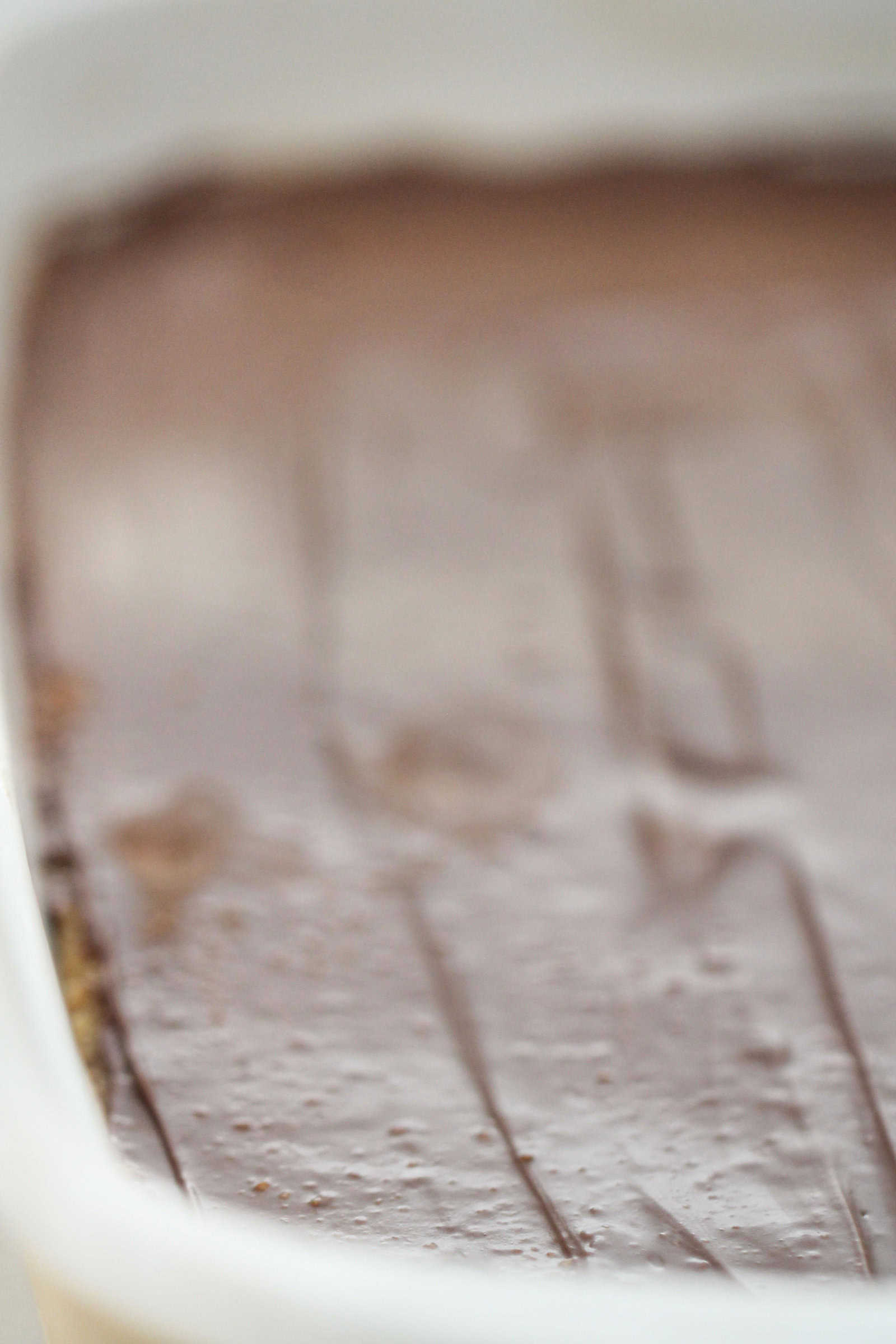 What can I substitute the graham crackers with in the No Bake Peanut Butter Bars?
I love this recipe with graham crackers, but if you don't have any on hand, there are plenty of other options that would work just as well. Here is what I recommend:
Golden Graham Cereal
Vanilla Wafer Cookies
Vanilla Oreo Cookies
Teddy Bear Grahams
Cinnamon Sticks
Vanilla based cookies
Biscoff Cookies
Honey Nut Cheerios
Frosted Flakes Cereal
Frosted Cheerios
Peanut Butter Cheerios
Really, any sweet cookie or cracker would work perfectly with this recipe. We usually blend ours up in a food processor to make the texture really fine.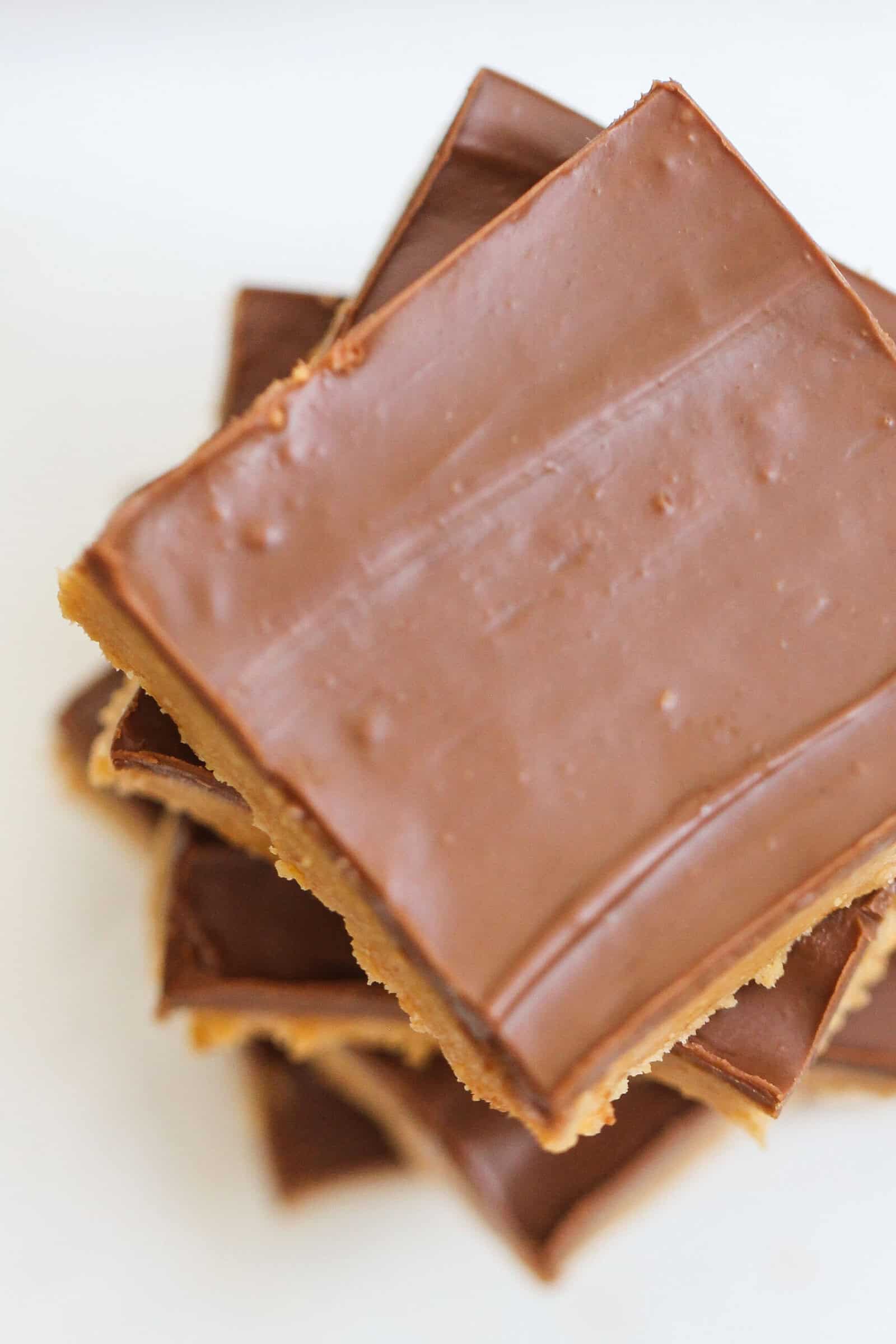 Could I use butterscotch chips instead of peanut butter?
These No Bake Peanut Butter Bars are so delicious with the peanut butter chips. However, we have made them with butterscotch chips and they were absolutely delicious.
It was a fun change, and the flavor was still amazing. You could also use the combination of milk chocolate chips, and white chocolate chips, to give it a creamy texture, and not so much rich chocolate.
Either way, they will be absolutely delicious. You could also just use milk chocolate chips, and no other flavored chip, as well.