These Baked Teriyaki Pork Chops, are the best pork chop recipe. They are so moist and full of flavor, you are going to love them. I also love using this marinade for grilling all my other meat. You have to try this one. The perfect family dinner, to shake things up.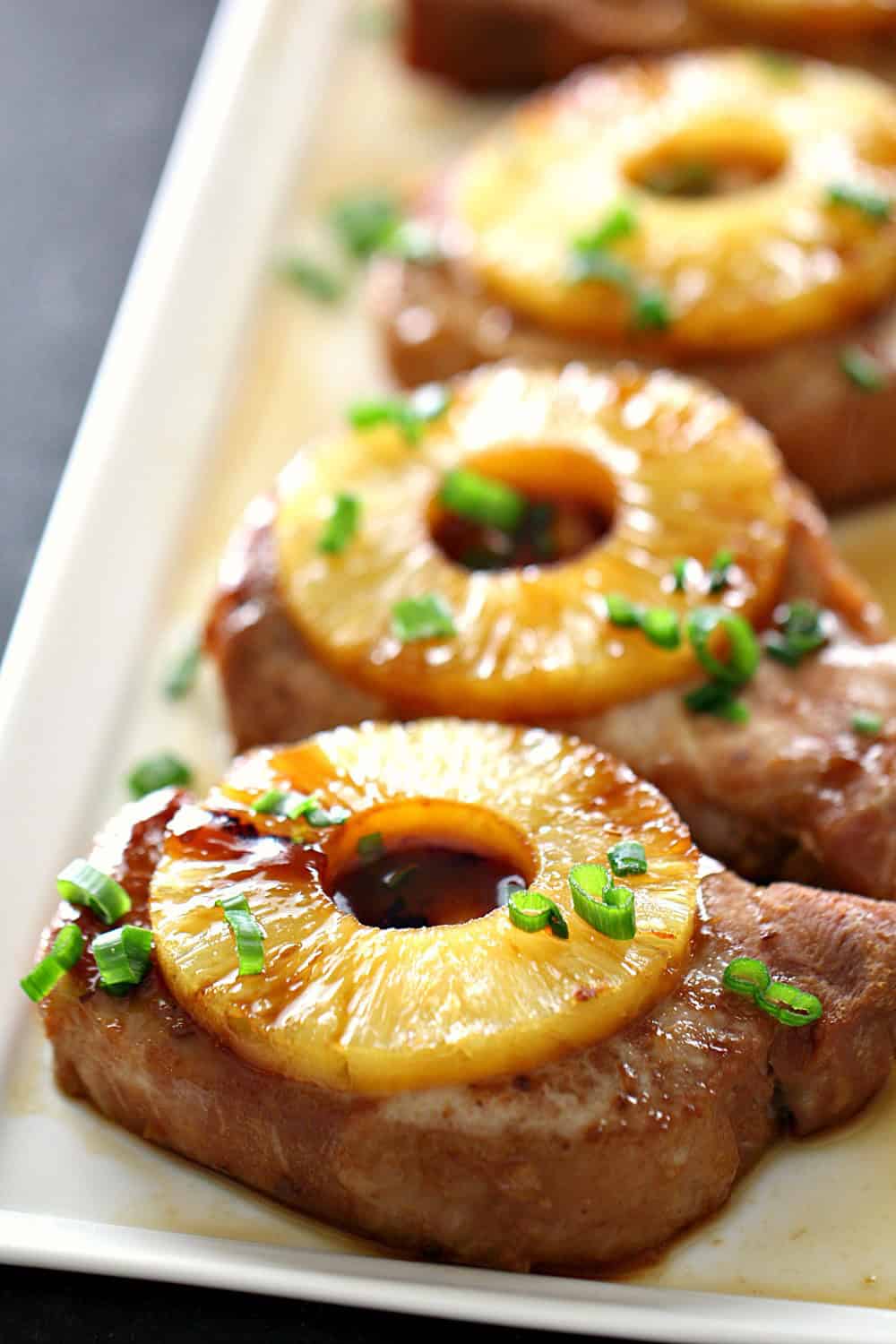 Shake up your dinner rotation with these easy Baked Teriyaki Pork Chops. I have been trying to find new pork recipes that our family loves. This recipe is super simple and was a winner with my entire family.
If you are feeling super domestic, you could definitely make your own teriyaki sauce and it would work just fine for this recipe.
However, I usually just buy this sauce and it's my favorite. It makes a great marinade (you can easily grill these pork chops as well).
Tips for making Baked Teriyaki Pork Chops
Pork chops can intimidate a lot of people, because they tend to be a drier meat. However, this isn't always the case. Your dry meat, is usually from over cooking or not preparing the pork chops well.
Here is how to get deliciously moist pork chops.
Marinade. Marinade is key to having moist pork chops. I love a good teriyaki marinade. Using acidic or salty marinades can break down the meat a little better, and really get to the center.
This will help your meat to be juicier on the inside.
Heat. Heat and cooking is a huge part, in getting that tender juicy pork chop. This recipe nails the cooking time and temperature to make these pork chops juicy, not dry.
It calls for 35 minutes of baking time, at 375 degrees.
When cooking meat, it's important to remember the words "low and slow". This will allow the juice to cook the inside of the meat, while keeping in all the juices.
Avoid checking. If possible, avoid cutting into the meat, to see if it is done. Pork chops are a pink meat anyway, so it will be difficult to tell if they are done cooking.