If you need a killer grilling recipe, these Grilled Tuscan Pork Chops are always a favorite with family and friends.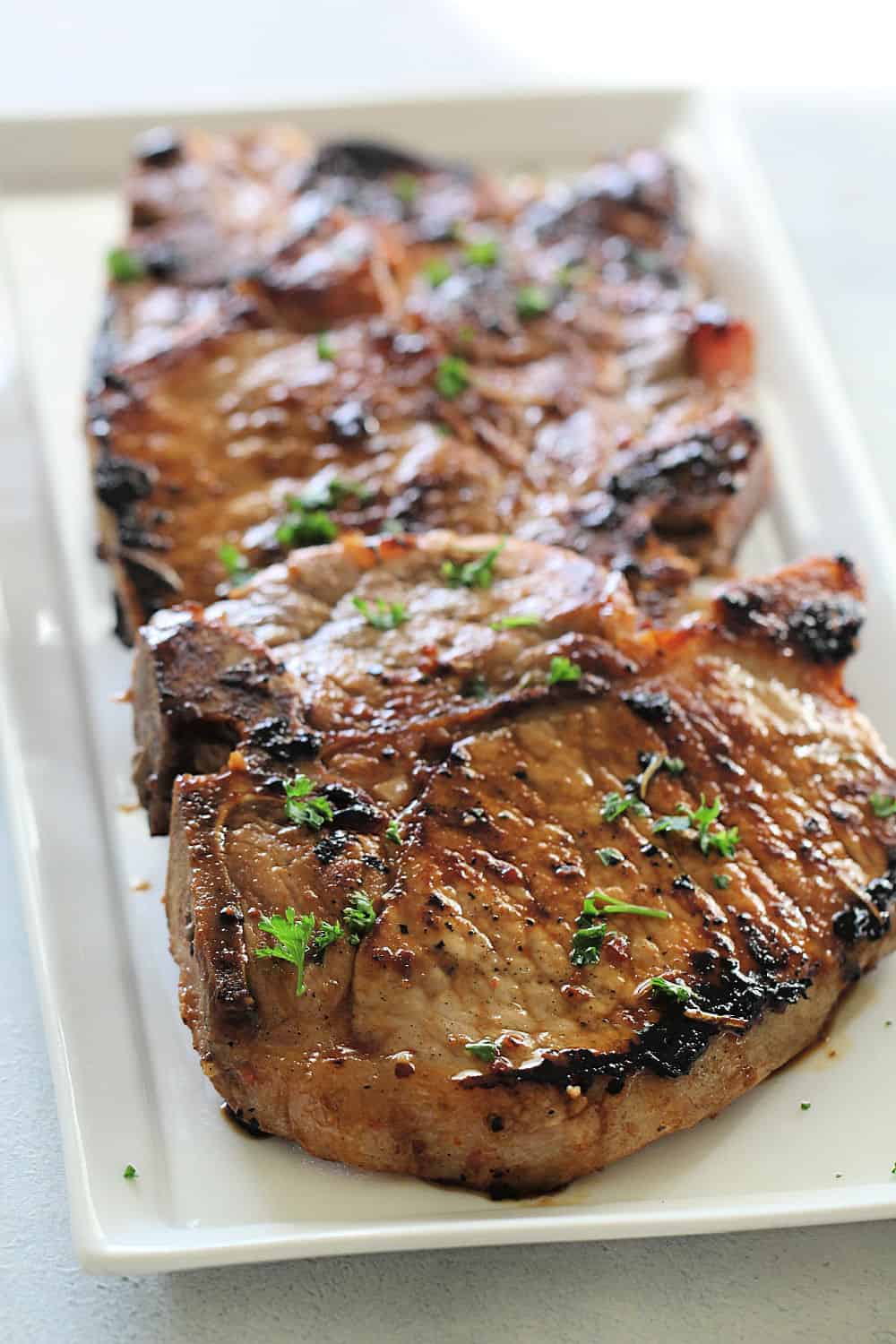 The summer is meant for grilling! I really think that we use our grill a couple of times a week and it seems like we mostly grill chicken.
My husband actually found this recipe for me and asked that we switch up our chicken routine and try out these pork chops instead. Best. Decision. Ever!
Sometimes I feel like pork chops are tough and dry, but the marinade that these chops soak in makes them so moist, tender, and flavorful!
If you need a killer grillin' recipe for the 4th of July, I highly recommend this one!