These Slow Cooker Short Ribs only require five ingredients and can be put together in a matter of minutes. Put them in the slow cooker and let them cook all day and you have dinner ready that evening. This meat is so tender and savory it falls apart with your fork. You are going to love this one.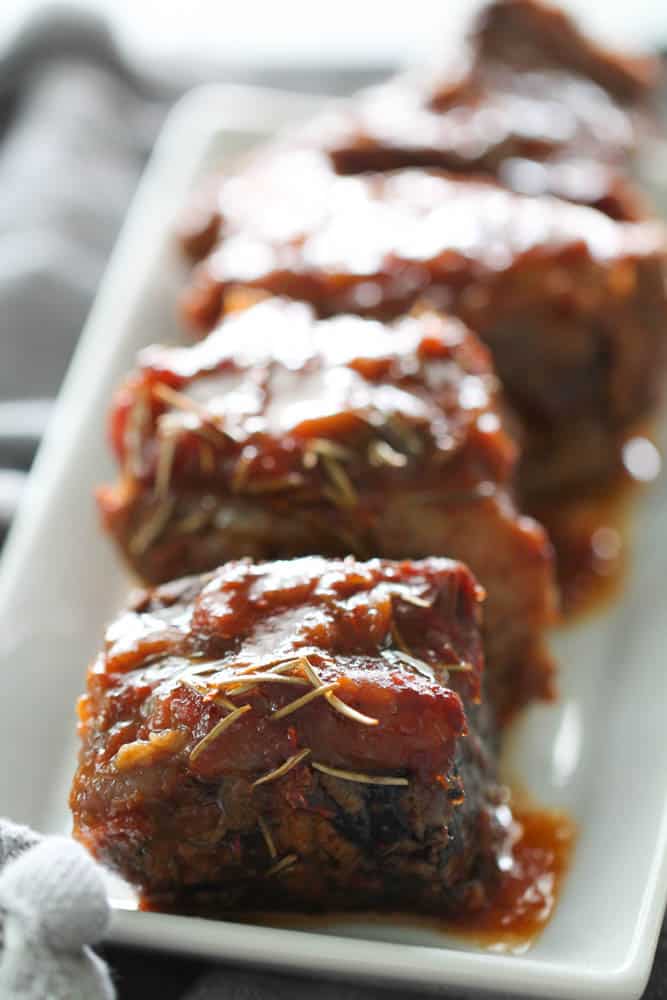 My husband and I went to a new restaurant a few weeks ago on our date night and I ordered the most amazing short ribs of all time.
I couldn't wait to try and recreate them at home.
This recipe was hands-down the most delicious thing to ever come out of my slow cooker.
It was so juicy and savory. I have never had a meat like this before.
It was so simple to make and came together in just minutes.
Not to mention the beautiful aroma that came from these bad boys as they were cooking.
Our house smelled like a steak house, and it was better than any candle I have ever lit.
Related recipe: Try our Slow Cooker Country Style BBQ Ribs.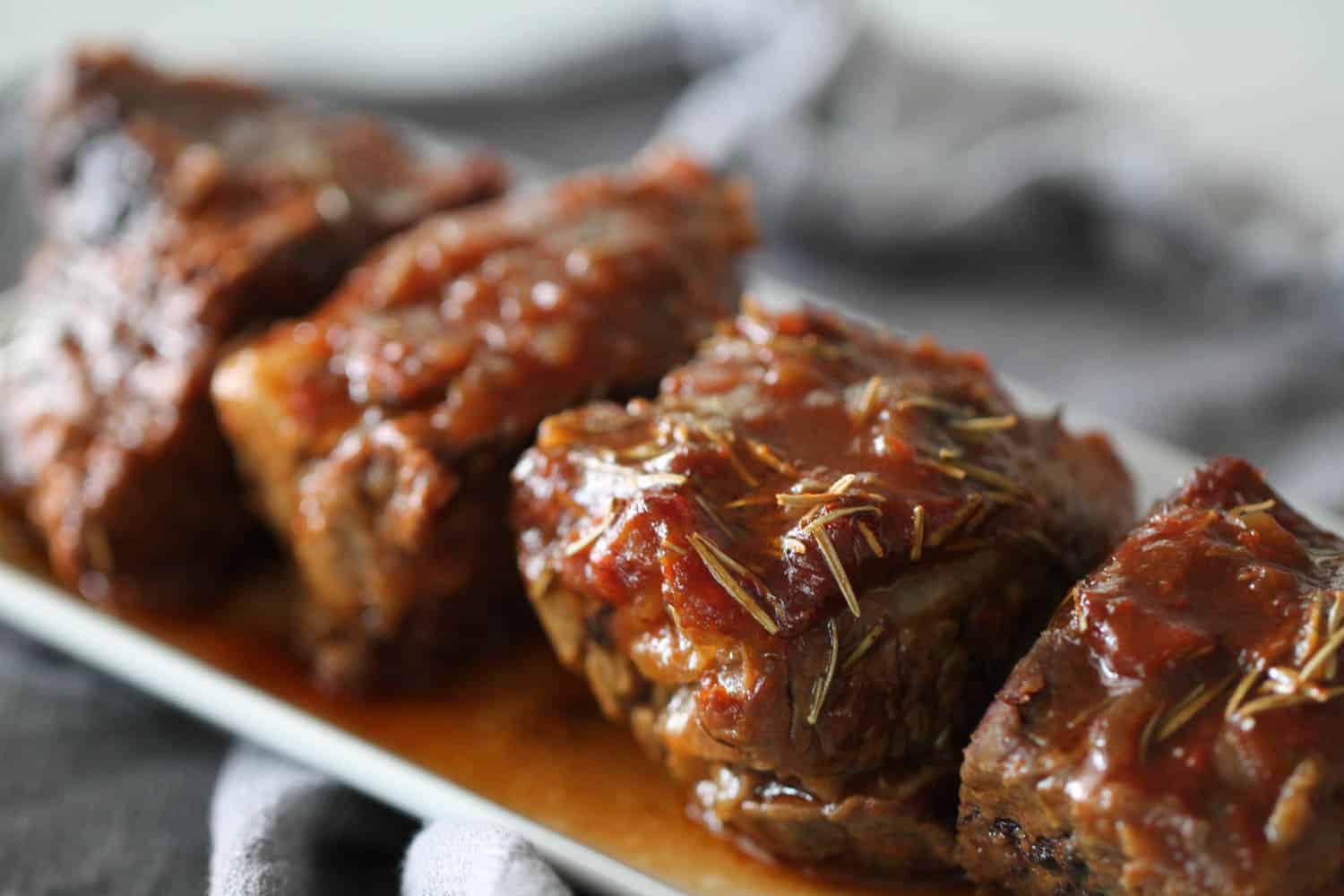 The meat was so juicy that it was falling apart when we tried to eat it and the flavor was so good.
You need these Slow Cooker Short Ribs in your life.
How to make slow cooker short ribs:
Step 1: Spray a slow cooker with nonstick cooking spray. You could also use a slow cooker liner. If you do use a slow cooker liner, we still recommend spraying it with non stick cooking spray.
Step 2: Place short ribs in the bottom of slow cooker and season with salt and pepper, to taste.
Step 3: In a mixing bowl, whisk together condensed onion soup and chili sauce.
Step 4: Spoon the sauce mixture over the ribs. You could also do this with a basing brush, but I feel like a spoon allows you to put more sauce on, and I am not one to shy away from my sauces.
Step 5: Sprinkle rosemary on top.
Step 6: Cook on low for 8-10 hours in the slow cooker.