This Instant Pot ground beef lazy lasagna recipe is the perfect weeknight meal. Full of amazing Italian flavors and creamy melty cheese, you do not want to miss this lasagna recipe.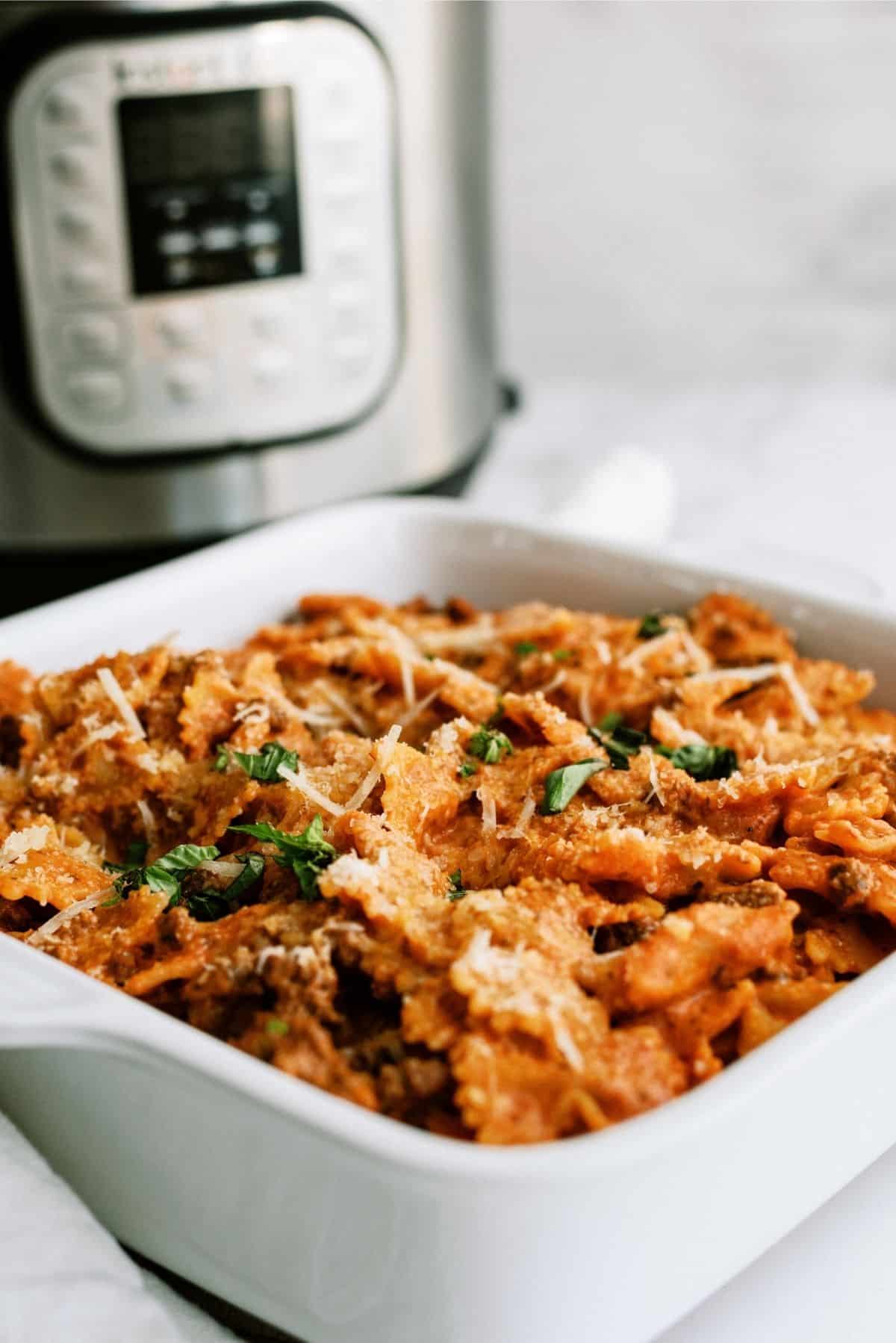 I have to say that this Instant Pot ground beef lazy lasagna recipe is easily a favorite family dinner recipe. If pasta had no calories we would have this multiple times a week.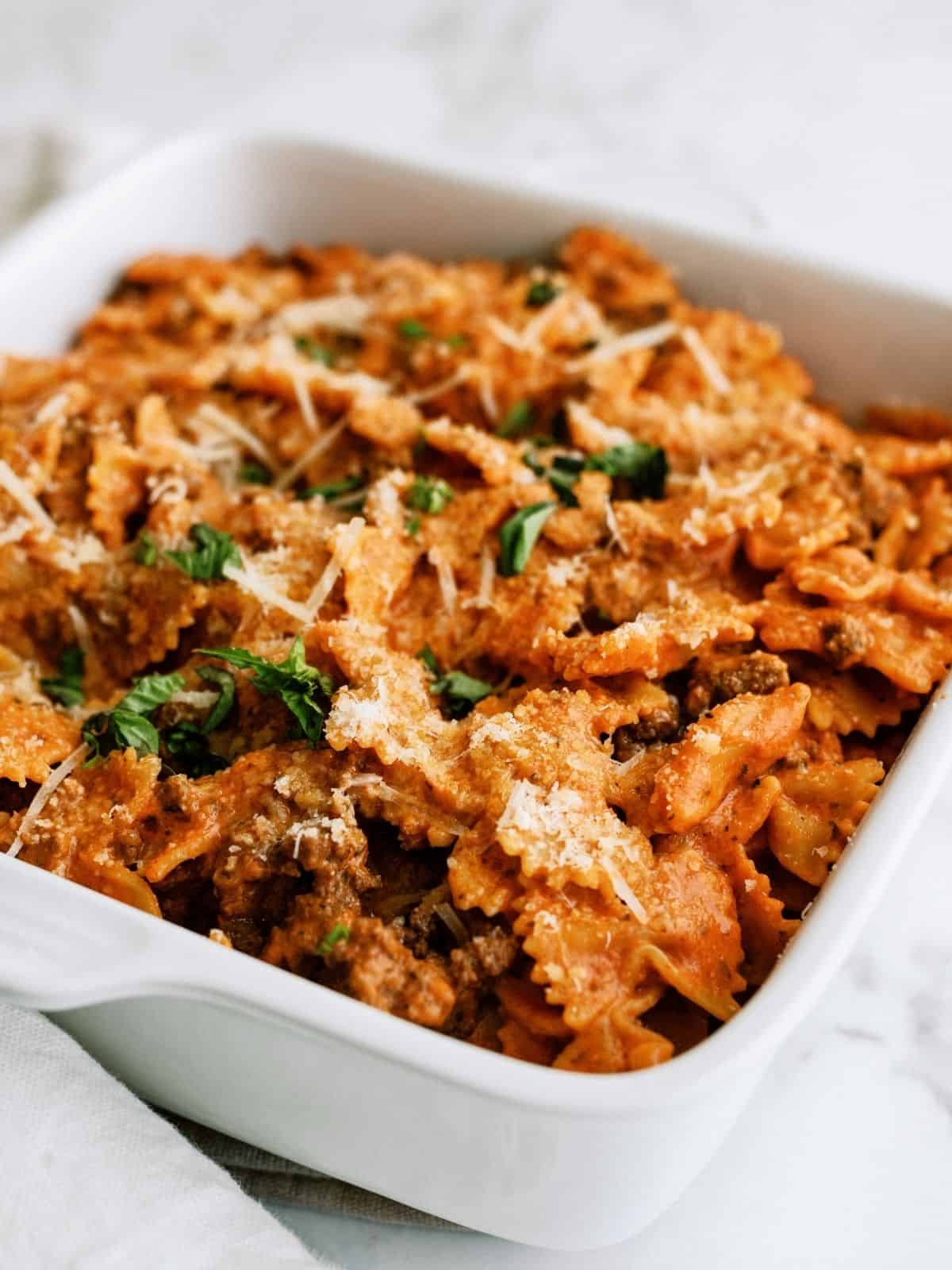 Plus it might be hard to come by some delicious ground beef Instant Pot recipes, this one is truly delicious. It is the perfect Instant Pot lazy lasagna recipe!
You kids will love this recipe, they can even help you might this easy lasagna recipe. Or if you have older kids, they can make this for you, it is that simple!
Lasagna is a great entrée! Turn it into a full blown meal with our Sheet Pan Garlic Breadsticks, Instant Pot Green Beans, and finish dinner off with our tasty Layered Brownie Pudding Dessert recipe!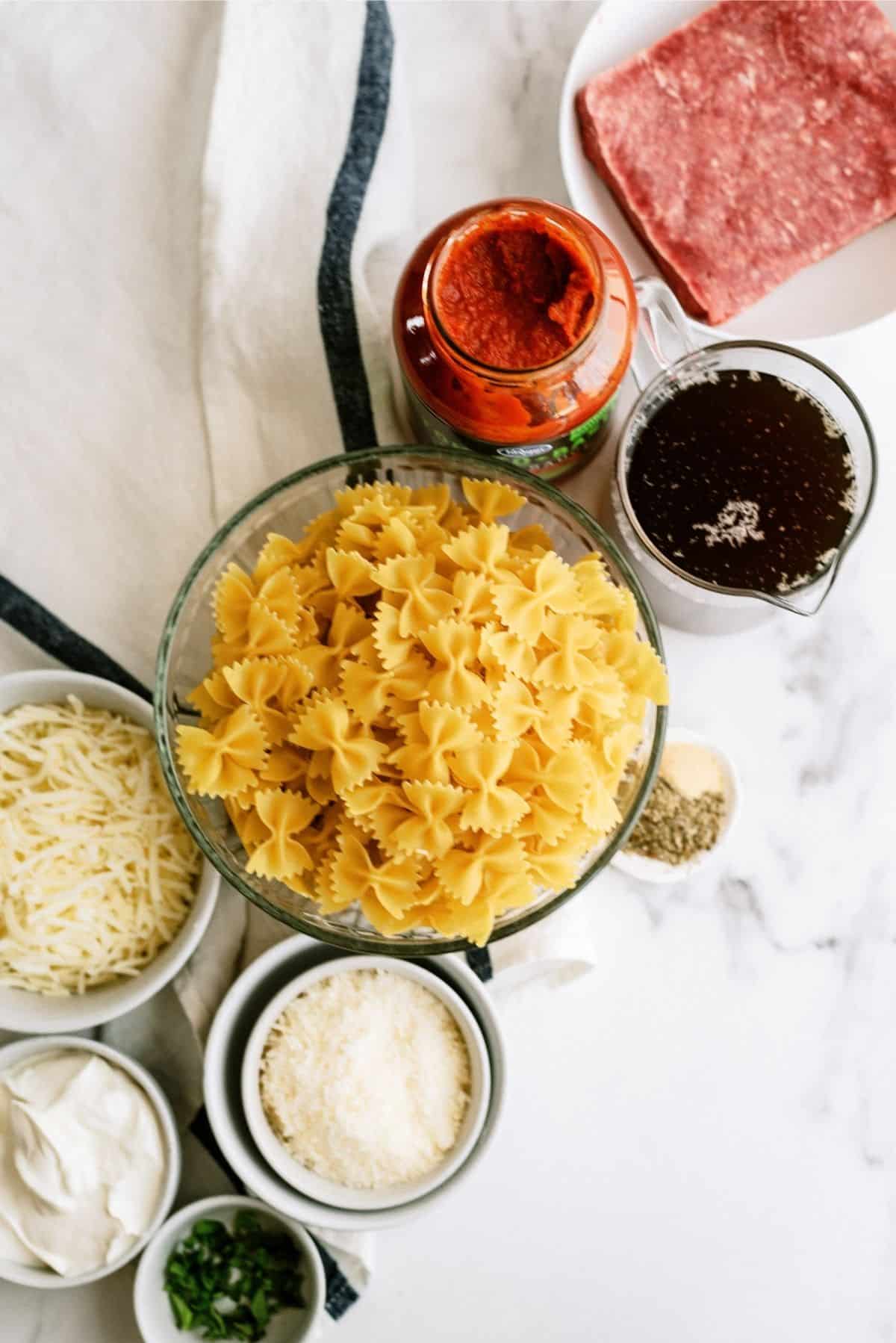 Ingredients Needed For This Instant Pot Ground Beef Lazy Lasagna Recipe:
Ground beef
Garlic powder
Italian seasoning
Bow tie pasta
Beef broth
Spaghetti sauce
Sour cream
Shredded mozzarella cheese
How To Make This Instant Pot Ground Beef Lazy Lasagna Recipe:
Begin by getting out your Instant Pot, plugging it in, and pressing the SAUTE button to turn on the Instant Pot.
Once it reads hot on the screen, add in the ground beef, garlic powdered, and Italian seasoning.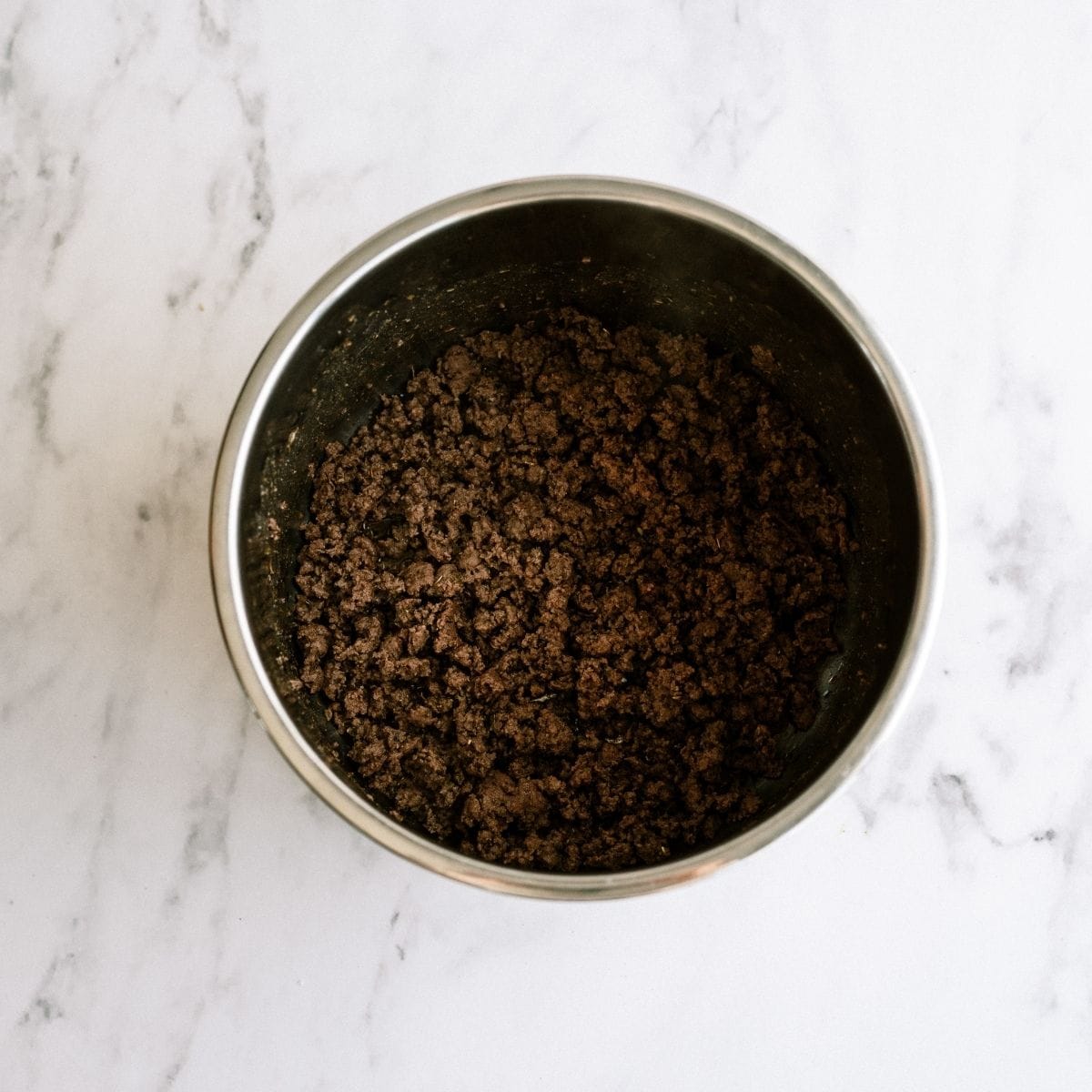 Cook everything together until the beef is no longer pink. Then, if you want to, drain the grease (or leave it in for extra flavor).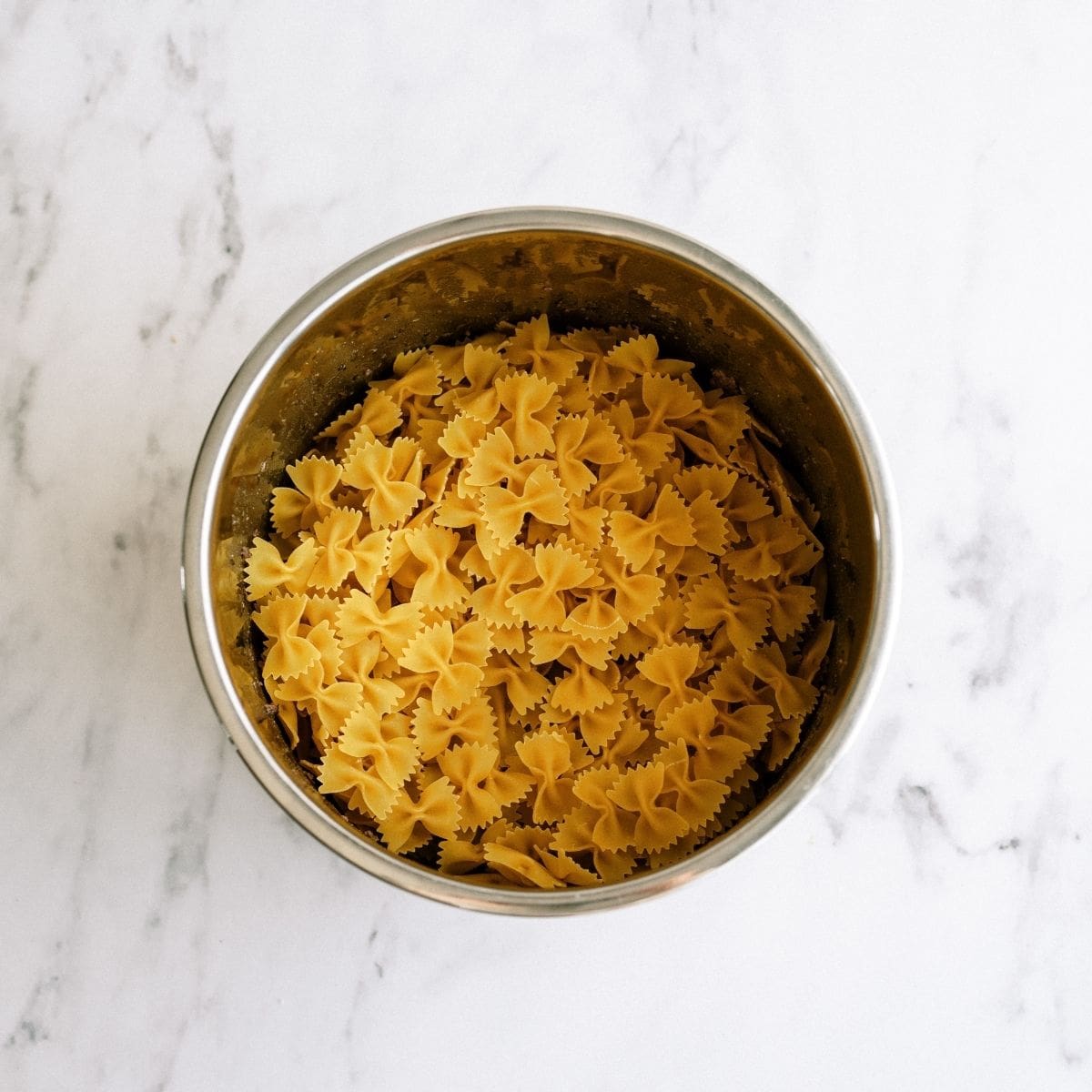 Then, with the browned ground beef in the bottom of the Instant Pot, pour the uncooked bow tie noodles on top and spread it all around.
Next, pour the beef broth over the noodles, covering as much of the noodles as possible. You can push the noodles down to try and keep them covered.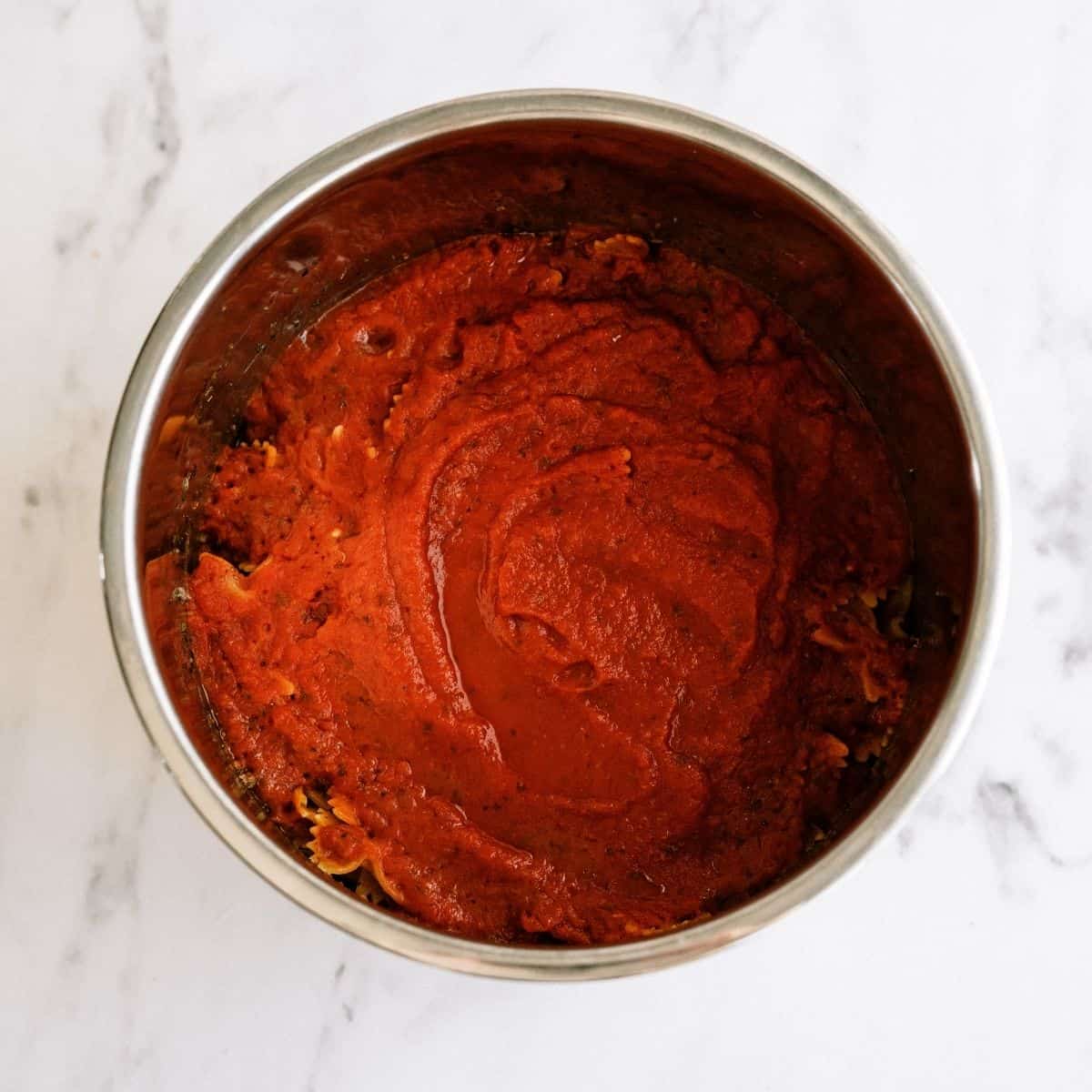 Lastly, pour the spaghetti sauce on top of the pasta and beef broth, but DO NOT mix it together.
PRO TIP: By not mixing the spaghetti sauce into everything else will help avoid getting the burn notice.
Now, place the lid on top of the Instant Pot, making sure to turn the valve to the SEALING position.
Once the lid is in place, press the MANUAL or PRESSURE COOK button and set the timer for 4 minutes.
After the timer runs out, do a quick release of the pressure by turning the valve to the VENTING position.
When the pin drops down, all of the pressure has been released and you can take off the lid.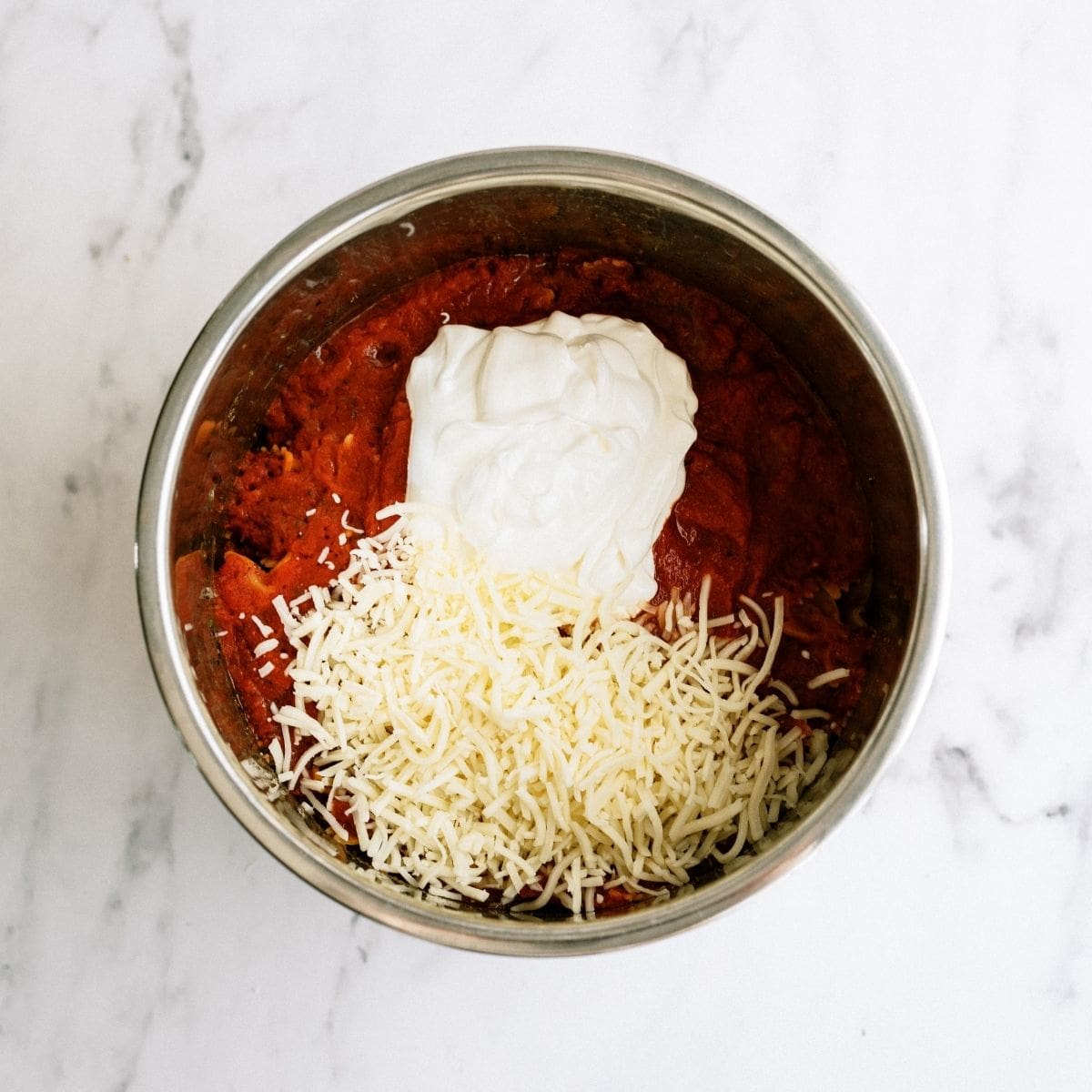 Now, stir in the sour cream and mozzarella, and mix it all together until the sour cream and cheese are completely melted and smooth.
Spoon the lasagna onto a plate and top it off with Parmesan cheese and freshly chopped basil.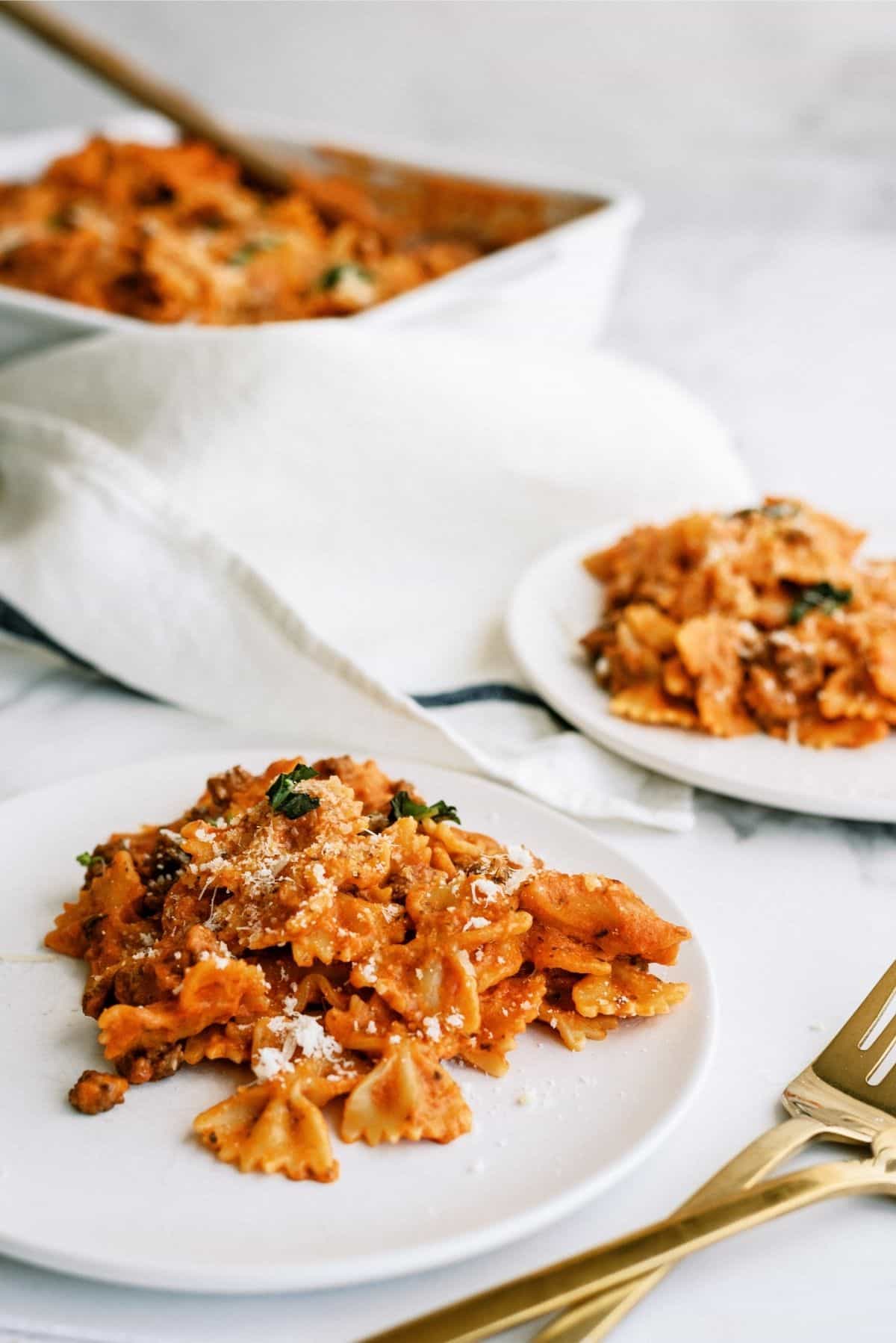 Related Recipe: Looking for more ground beef recipes? Try our Ground Beef and Bean Taco Casserole!
To Make This Easy Lasagna Recipe You Will Need:
Instant Pot (THIS is a great one!)
Wooden spatula
Measuring cup
Cutting board