These Mini Berry Pies have a pre-made graham cracker crust and are filled with a sweet strawberry, blueberry and raspberry filling. These easy mini pies are the perfect festive dessert for the 4th of July!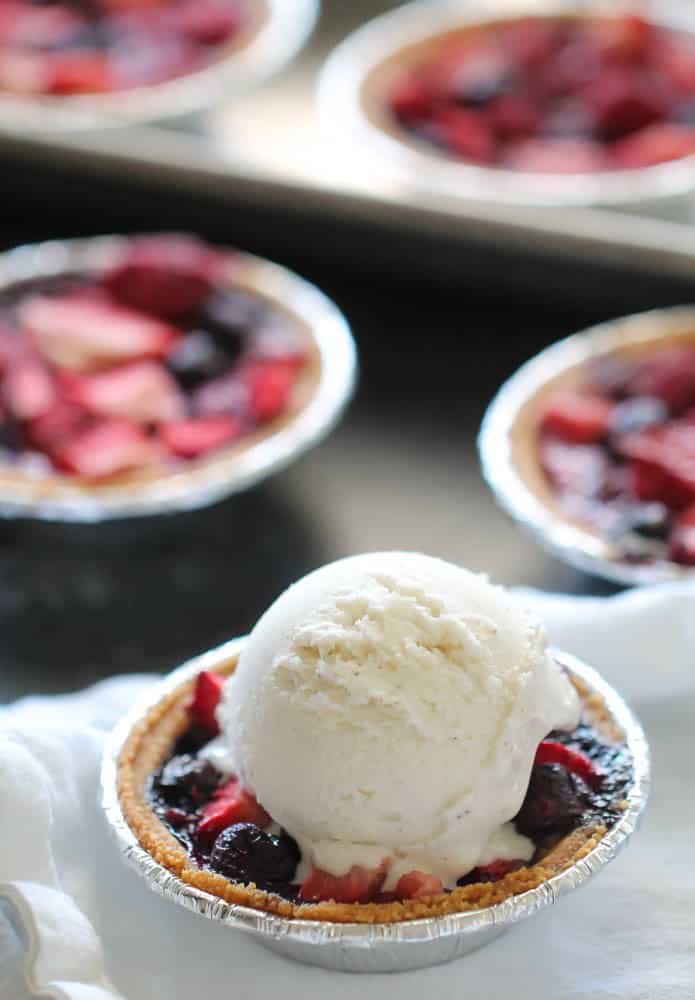 These Mini Berry Pies are the perfect treat to make on the 4th of July because of the red and blue berries and white ice cream on top! You could also top these pies with fresh whipped cream or even garnish with powdered sugar.
I love fruity desserts in the summertime because they tend to be on the lighter side and aren't very rich and decadent.
You could easily double this recipe to feed a crowd! These pies are great for parties, potlucks or barbecues because they are in individual sized servings and a scoop of ice cream fits perfectly on top.
We have a barbecue at my parent's house every 4th of July with my Mom's 7-Up Grilled Chicken, Easy Traditional Pasta Salad, watermelon, chips and festive 4th of July dessert.
I am in charge of dessert this 4th of July and these Mini Berry Pies are perfectly sweet, fruity and festive so they will definitely be on the menu.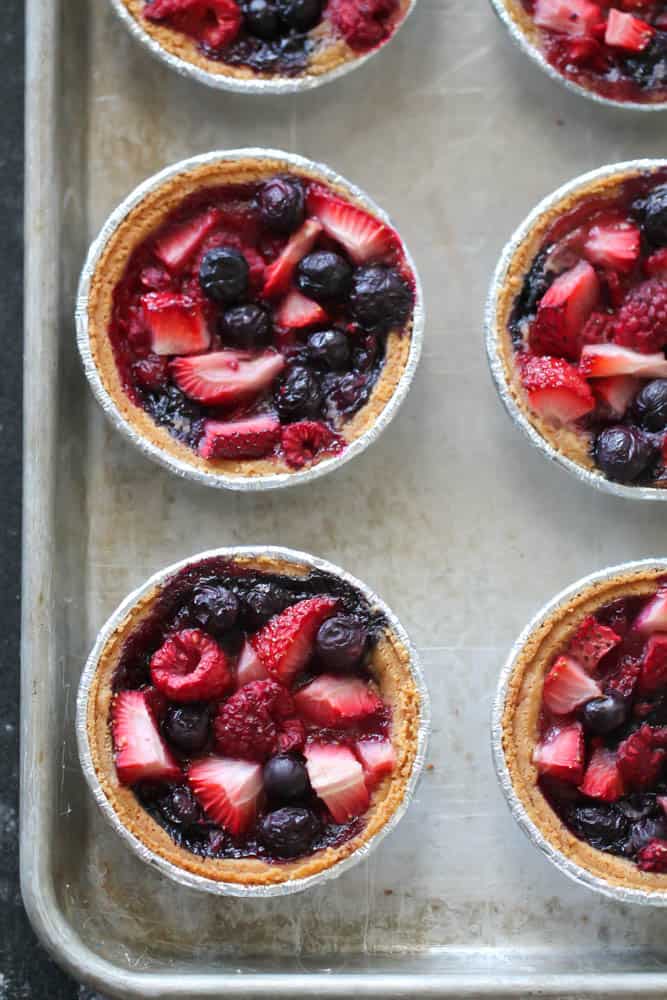 How to make Mini Berry Pies: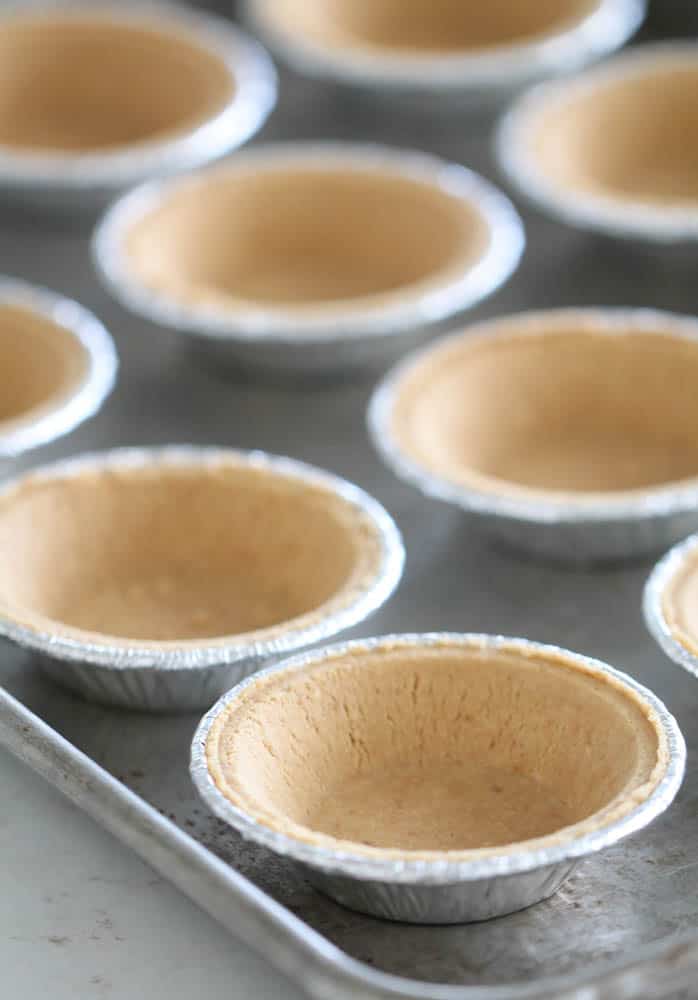 While your oven is preheating to 375 degrees F, place the mini graham cracker pie crusts on a half baking sheet.
Wash and dry all the berries and dice strawberries into small pieces.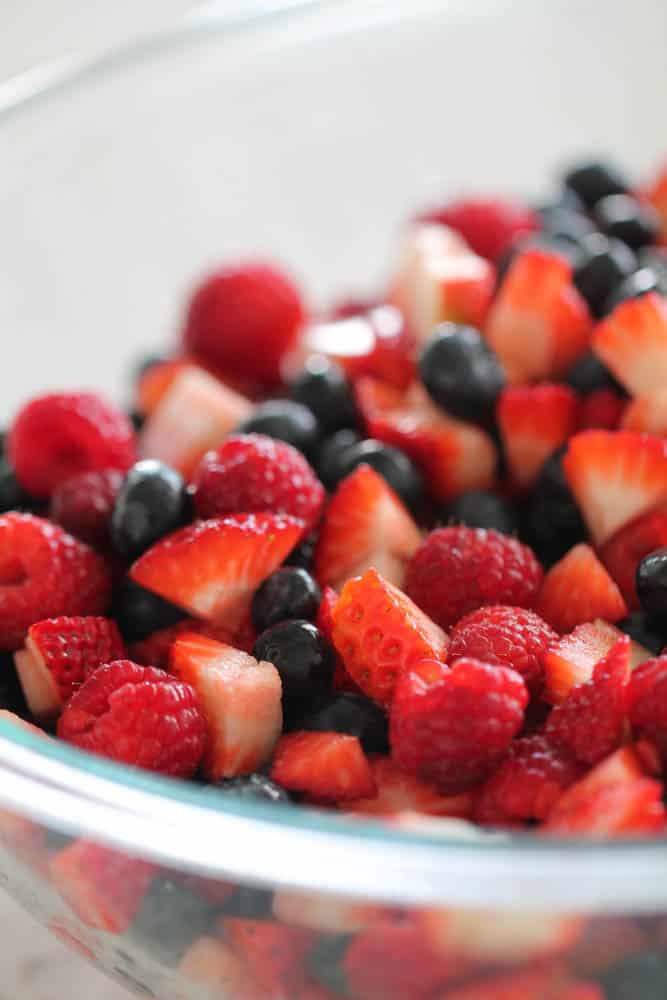 In a large bowl, combine diced strawberries, blueberries and raspberries. Gently fold until they are combined.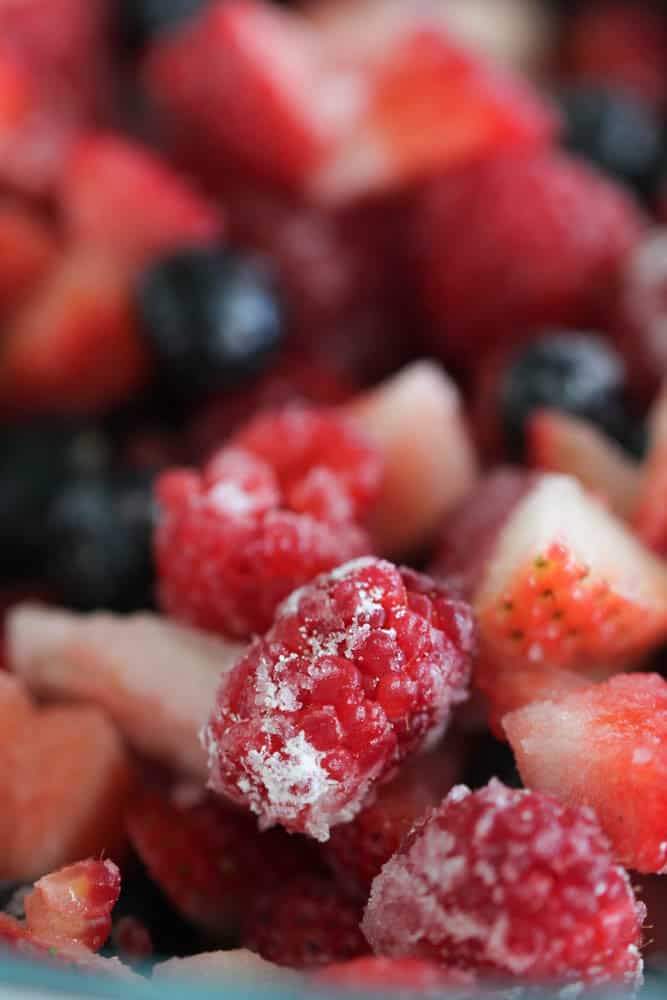 Add sugar, salt and cornstarch and gently fold until the berries are evenly coated and everything is well combined.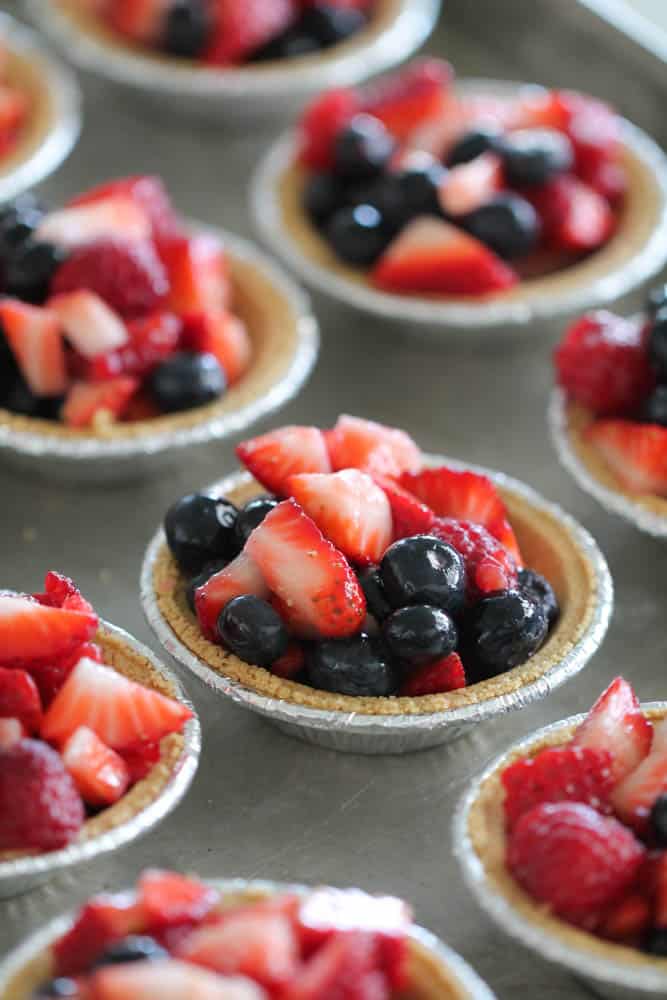 Spoon berry mixture into each pie crust until full and gently press down into the crust with a spoon.
Place the pan in the oven and bake for 30-35 minutes or until the fruit is bubbling and the crust is golden brown.
Remove from the oven and let cool.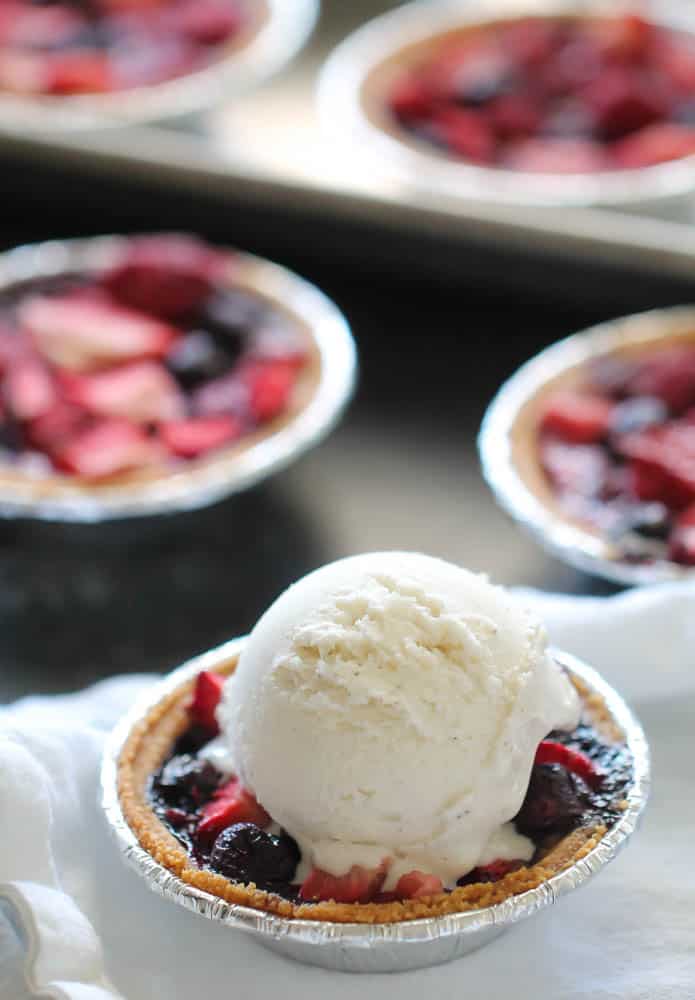 Serve with a scoop of vanilla ice cream on top, if desired.