This Easy M&M Cookie Pie is a giant, chewy cookie that is filled with delicious chocolate candy and goes perfectly with a scoop of ice cream and chocolate syrup on top!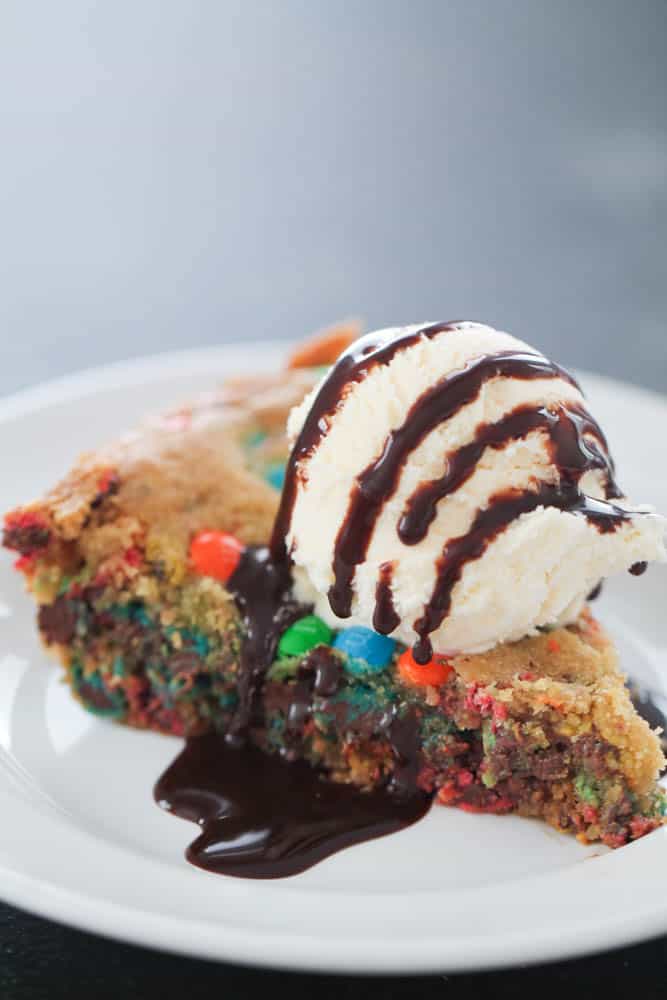 My husband and I would make this M&M Cookie Pie recipe all the time when we were newlyweds. We loved to pull it right out of the oven, put some vanilla ice cream right on top and eat it right out of the pan.
We also both gained a lot of weight after we were married, and I think I just figured out why. Haha!
But if any dessert is worth the calories for me, it is this Easy M&M Cookie Pie. It is thick, buttery, chewy, sweet and SO delicious!
How to make this delicious recipe: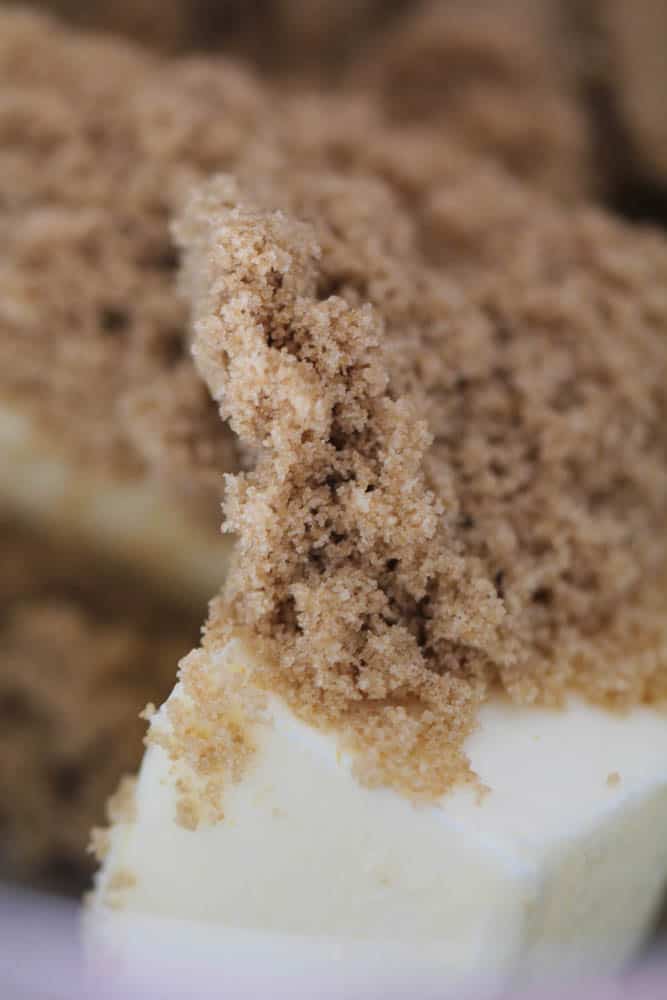 Step 1. Use a stand mixer, or a large mixing bowl with a hand mixer, and cream together brown sugar and butter.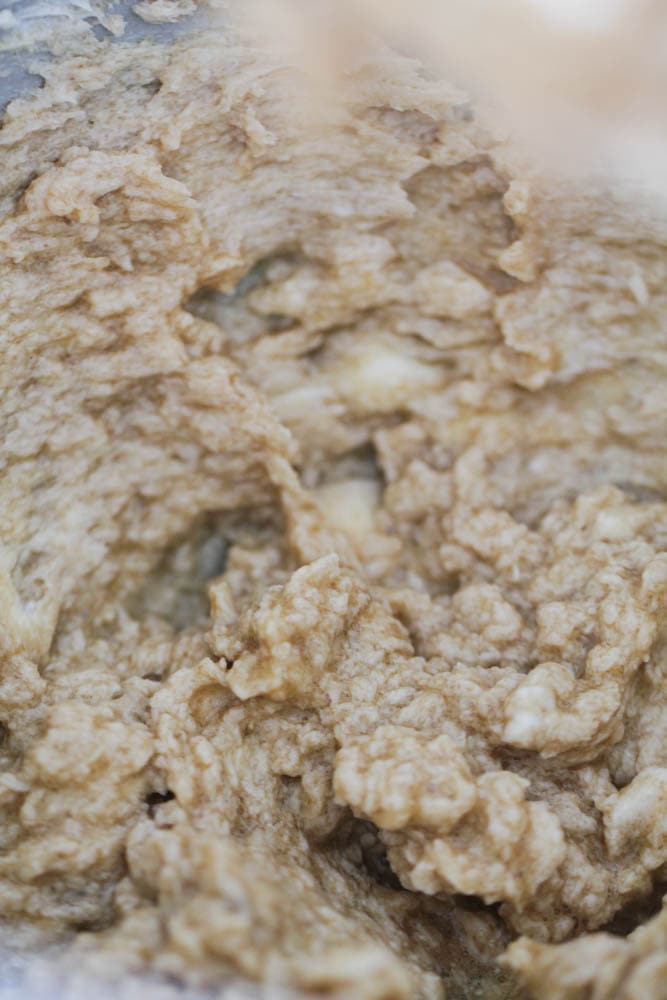 Step 2. Add egg and vanilla and mix until combined. It's ok if it isn't perfectly smooth, the dough will come together as you add dry ingredients.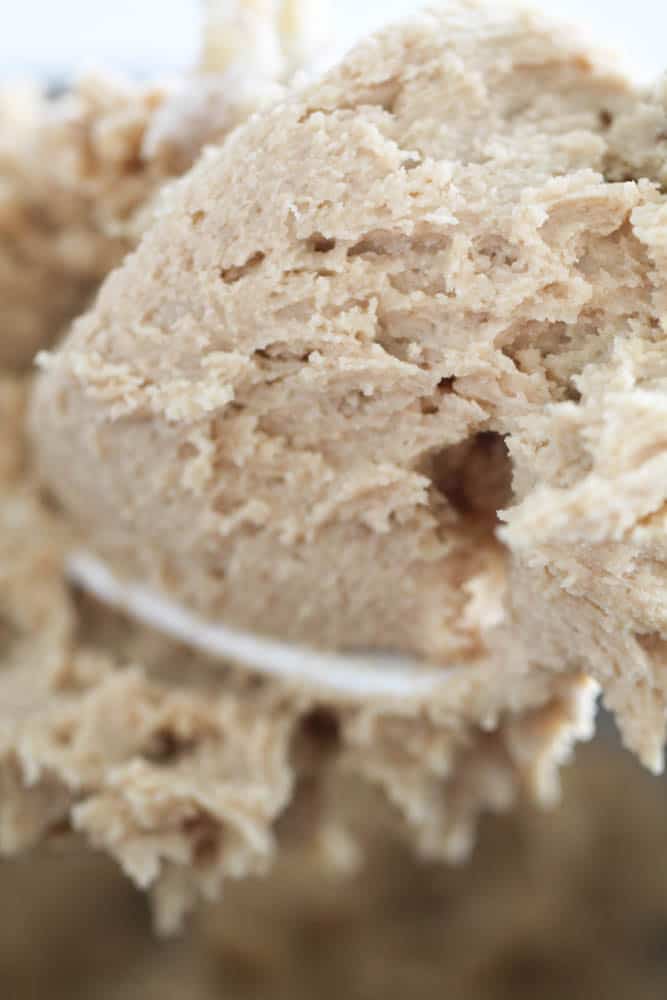 Step 3. Add flour and baking soda and mix until fully incorporated. You want your dough to be light and fluffy.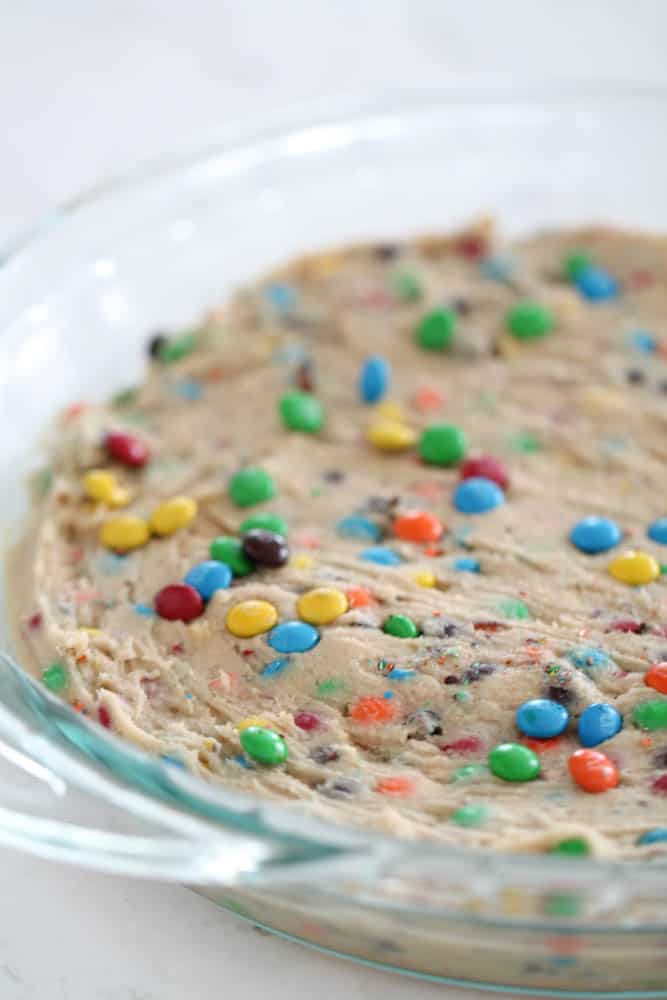 Step 4. Fold in M&Ms then press into a 9-inch pie pan that has been sprayed with nonstick cooking spray.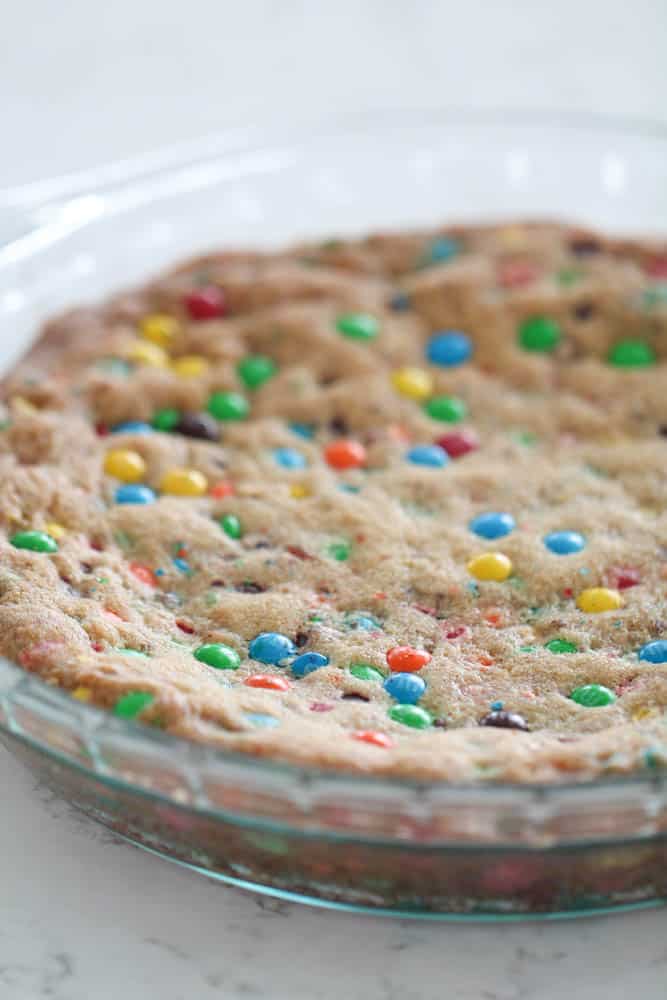 Step 5. Bake at 325 degrees F fro 25-30 minutes, or until an inserted toothpick comes out clean.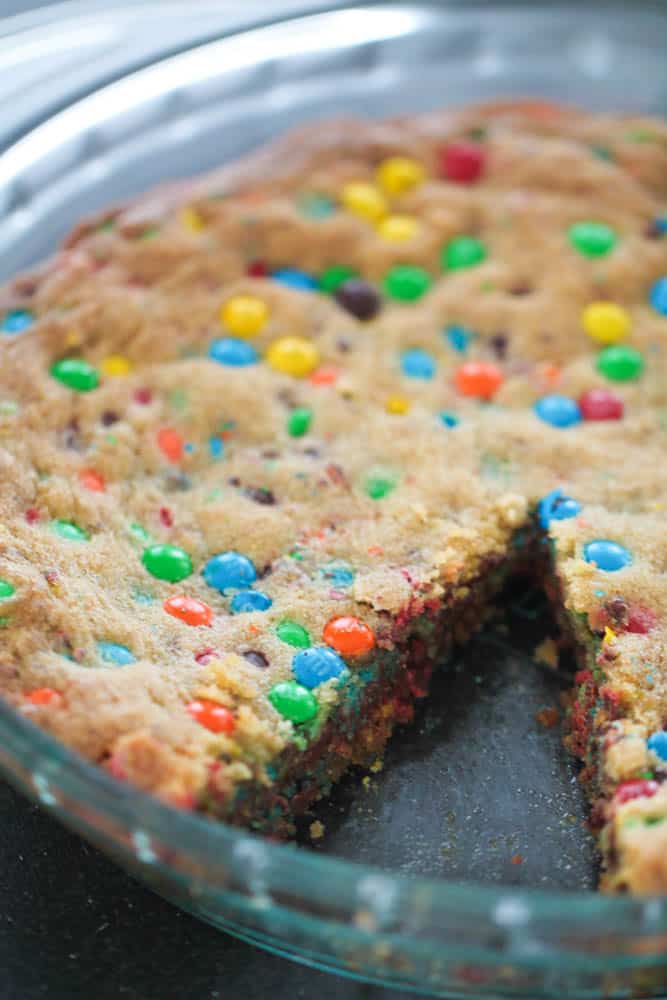 Step 6. Let cool then cut into slices and serve.
If you can't wait for your M&M Cookie Pie to cool down, you can dig in while it's still warm but it slices better after it has had time to cool.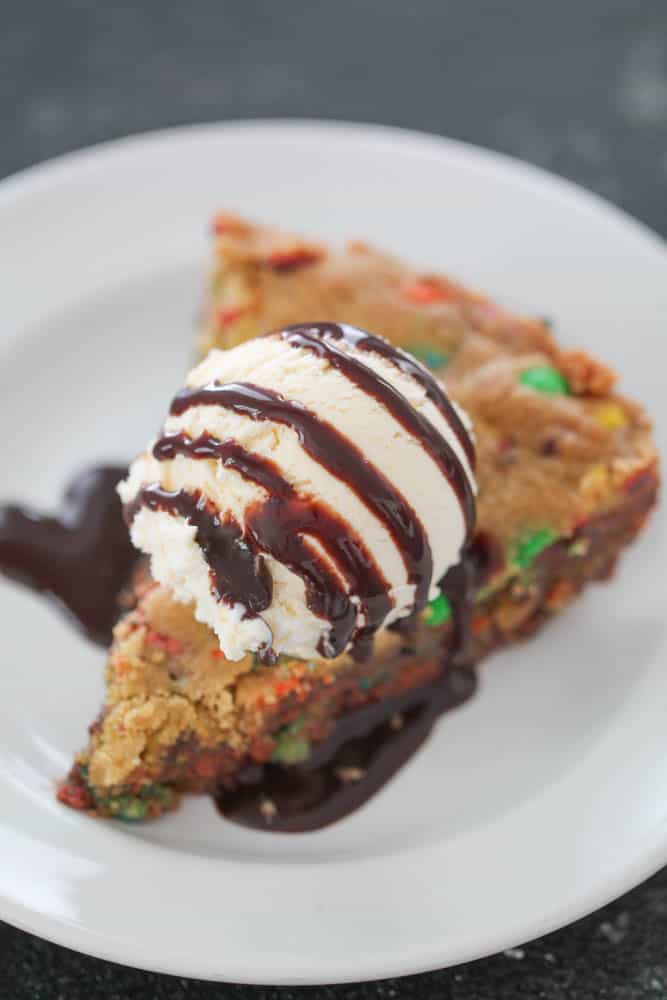 We love to put a scoop of vanilla ice cream on top of a slice of this cookie pie and drizzle a little chocolate syrup on top, but that is totally optional.
Looking for more pie?! You'll LOVE this Caramel Pecan Turtle Pumpkin Pie Recipe!