We love summer and the fun family parties that come with it. And our 4th of July Patriotic Popcorn is sure to be a hit at our family gatherings. It's a great treat that can withstand the summer heat. You may want to make a double batch because it will go fast.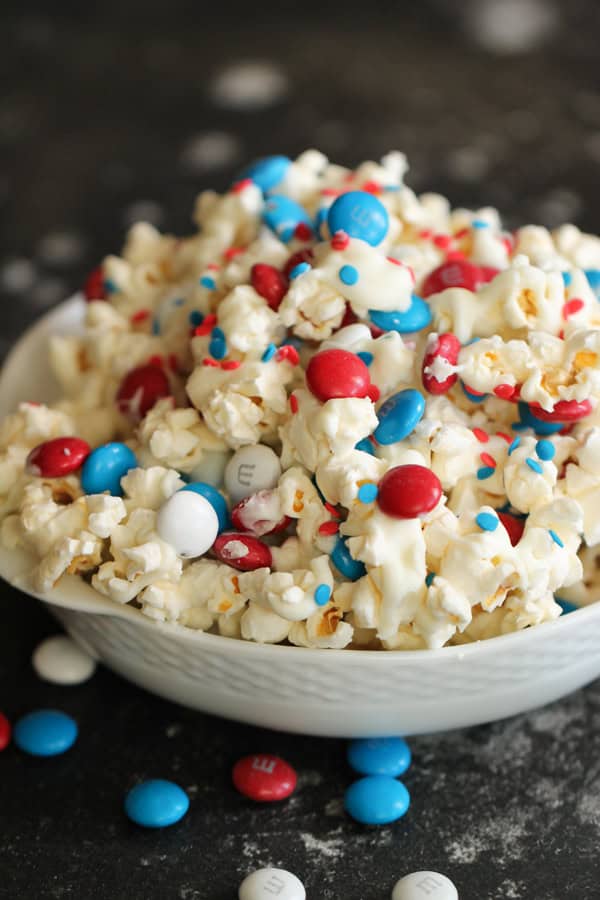 The 4th of July is one of our favorite holidays. There is something magical about the hometown parade, picnics, bbq's, fireworks, and spending time with the family.
We love packing all kinds of treats for a fun day in the park. This patriotic popcorn is our favorite. It's a great patriotic treat!
It's one of the easiest popcorn recipes. We used microwave Kettle corn which is so simple. We love the sweet and salty taste from the kettle corn.
Then melt the white chips in the microwave too. Super easy, right?! We had our kids help us and we had a fun time in the kitchen together.
The kids love to help make this Patriotic Popcorn. They can drizzle the melted white chocolate over the popcorn, add the sprinkles, and M&M's.
How to make 4th of July Patriotic Popcorn:
We love how simple this summer snack is to make. Only a few simple ingredients needed.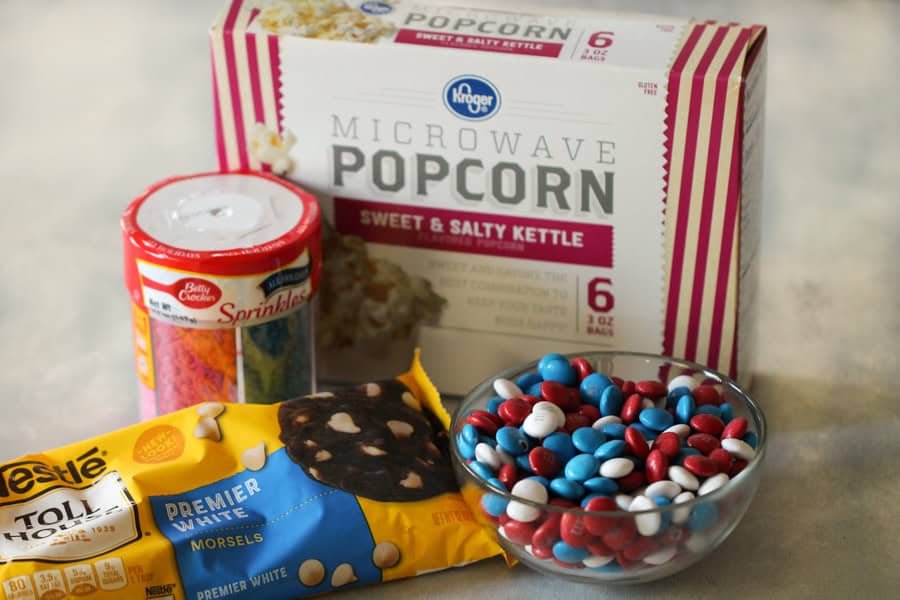 Cover a cookie sheet with wax paper.
Pop Kettle Corn in microwave according to package directions.
Spread popped popcorn onto prepared baking sheet. Remove any unpopped kernels.
Place white chocolate chips in a large zip loc bag and microwave for about 2 minutes. Every 30 seconds squeeze the bag around to help the chips melt.
Once the chips are melted, cut a small corner off the bottom of the zip loc bag and drizzle melted chocolate over popcorn.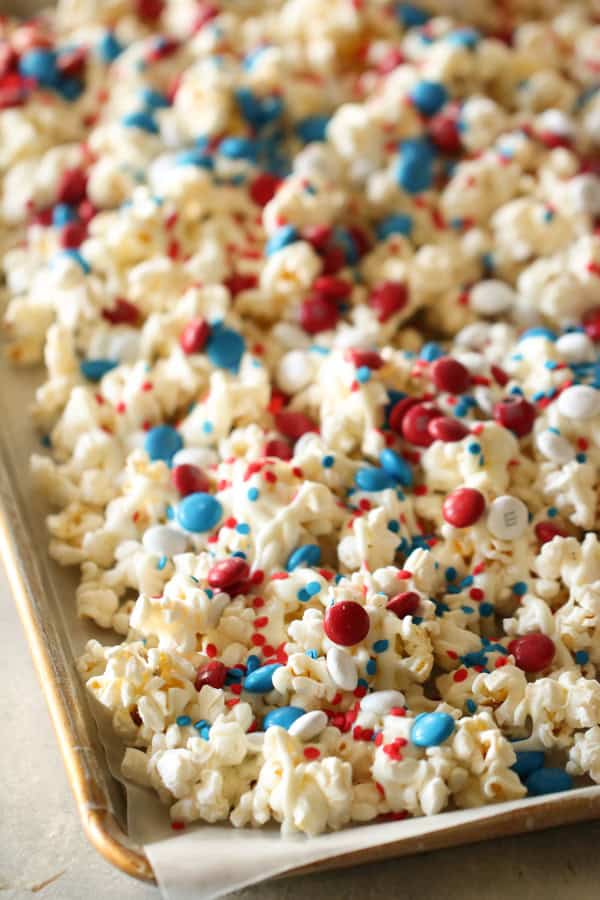 Let the chocolate set up a little and serve.