These Marinated Grilled BBQ Pork Skewers are made with garlic, soy sauce, lime juice, ketchup, sugar, salt, pepper and ginger ale. This delicious marinade makes the pork so tender and flavorful! These pork kabobs are the perfect summer grilling recipe. Serve with a side of rice or vegetables for a meal the whole family will love.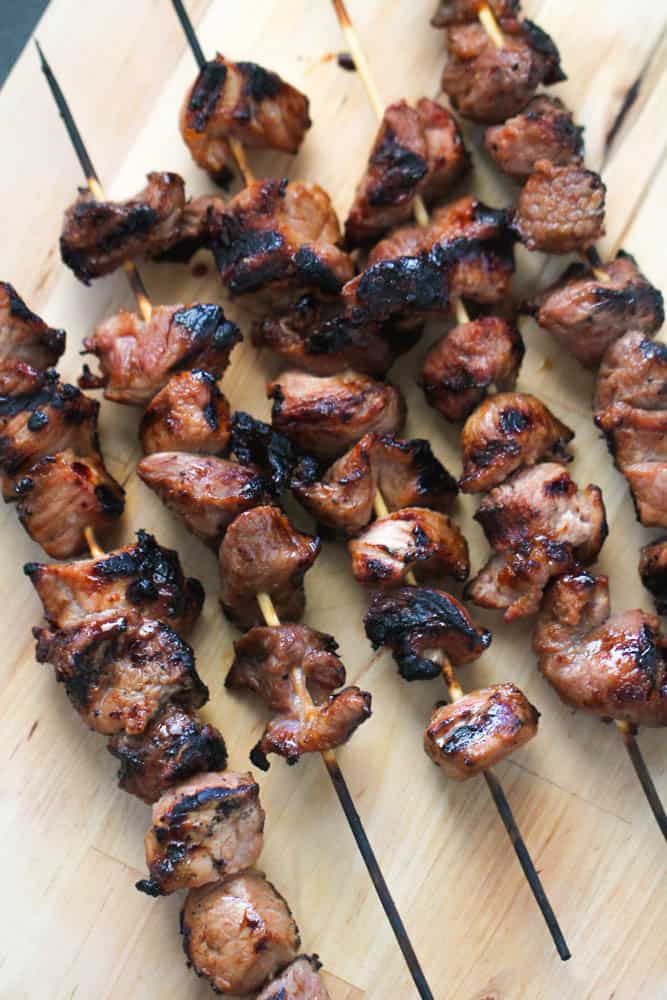 These Grilled BBQ Pork Skewers are easy to make, but you want to be sure to give the pork at least 4 hours to marinate in the fridge and soak up all that flavor.
I love prepping my meat the night before so it can be extra juicy and tender the following night for dinner.
How to make the best BBQ pork skewers:
These Marinated BBQ Pork Skewers are so easy to make. They will definitely be a staple at our house this summer!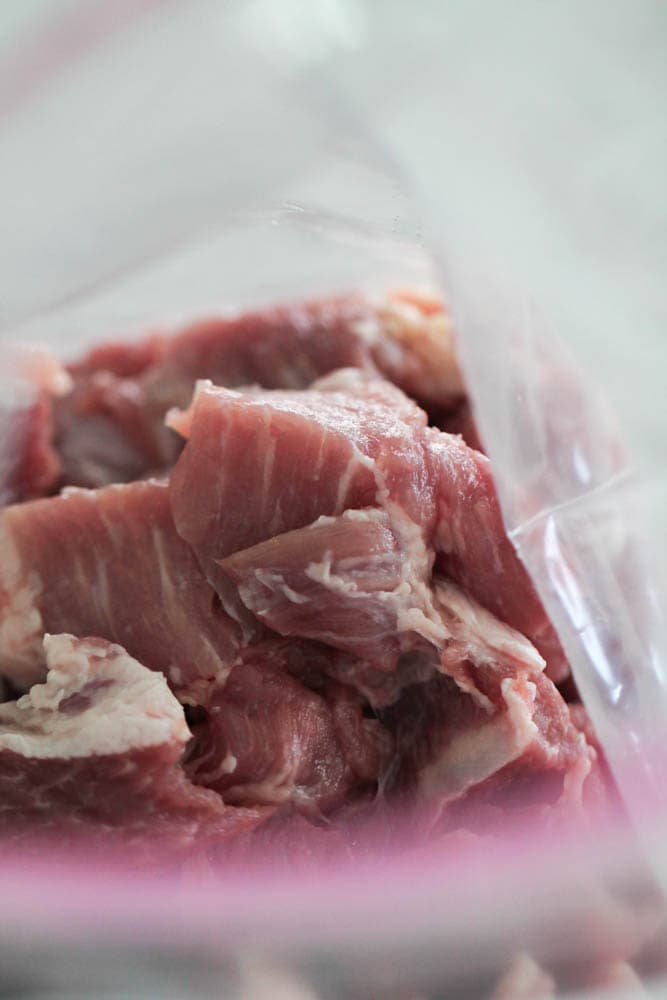 Place cut pork shoulder in a gallon sized resealable bag. You could also place the meat in a bowl or resealable food storage container, but I love the ease of just throwing the bag away after the meat is done marinating.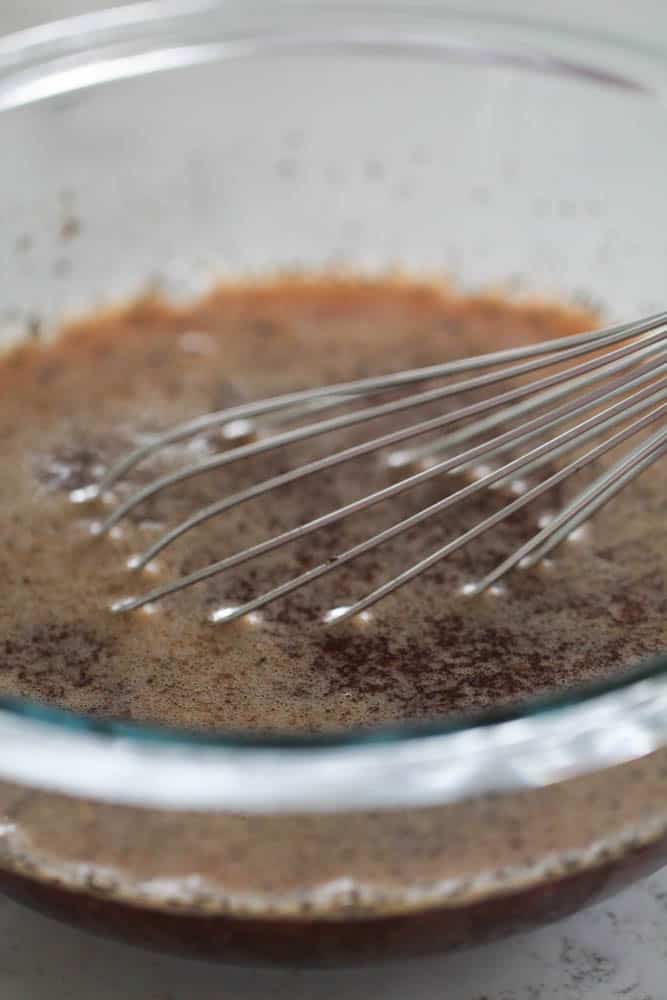 To make the marinade, whisk together minced garlic, soy sauce, lime juice, ketchup, brown sugar, salt, pepper and ginger ale in a mixing bowl.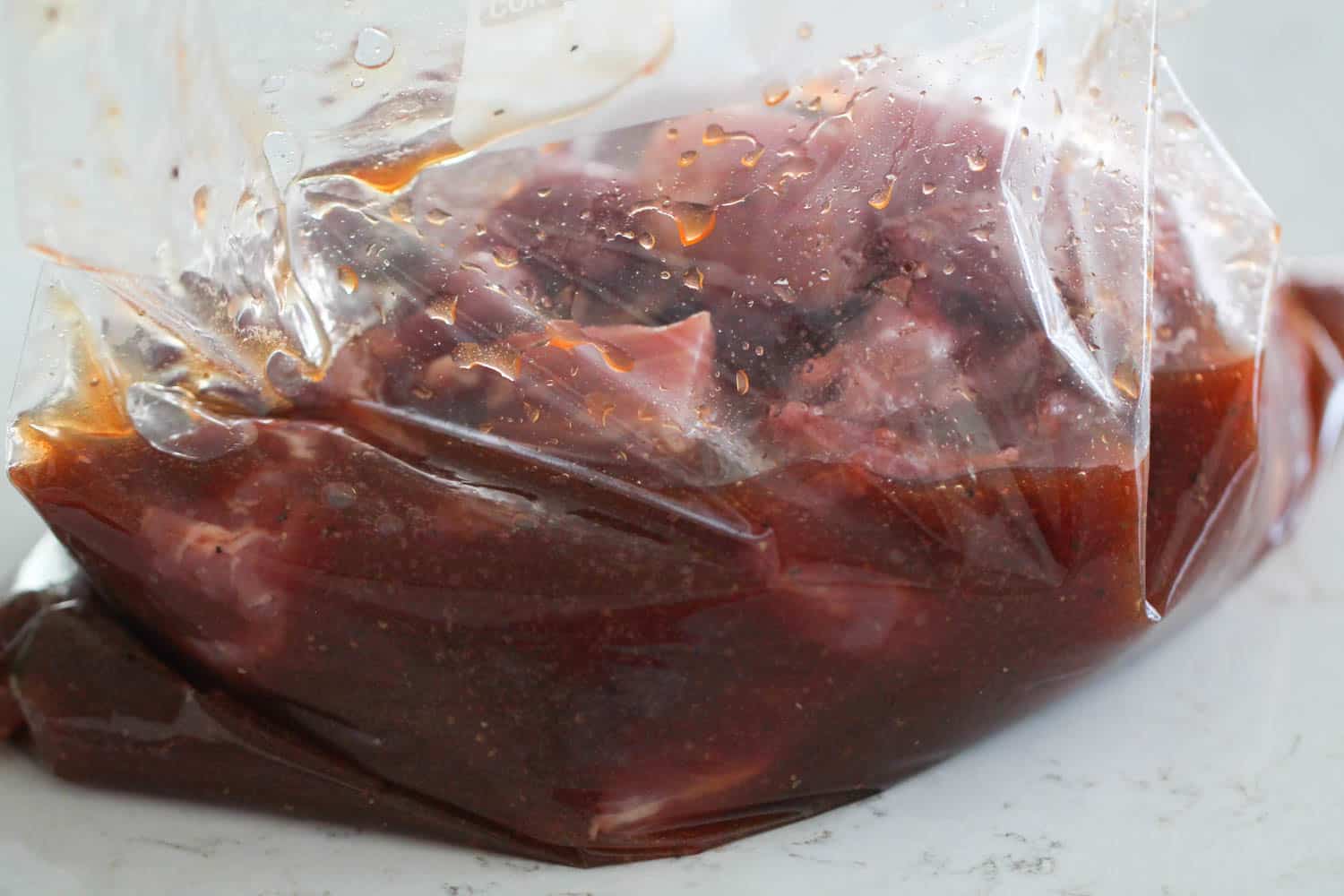 Pour marinade in the bag over pork. Seal bag and place in the refrigerator for 4-8 hours, or overnight.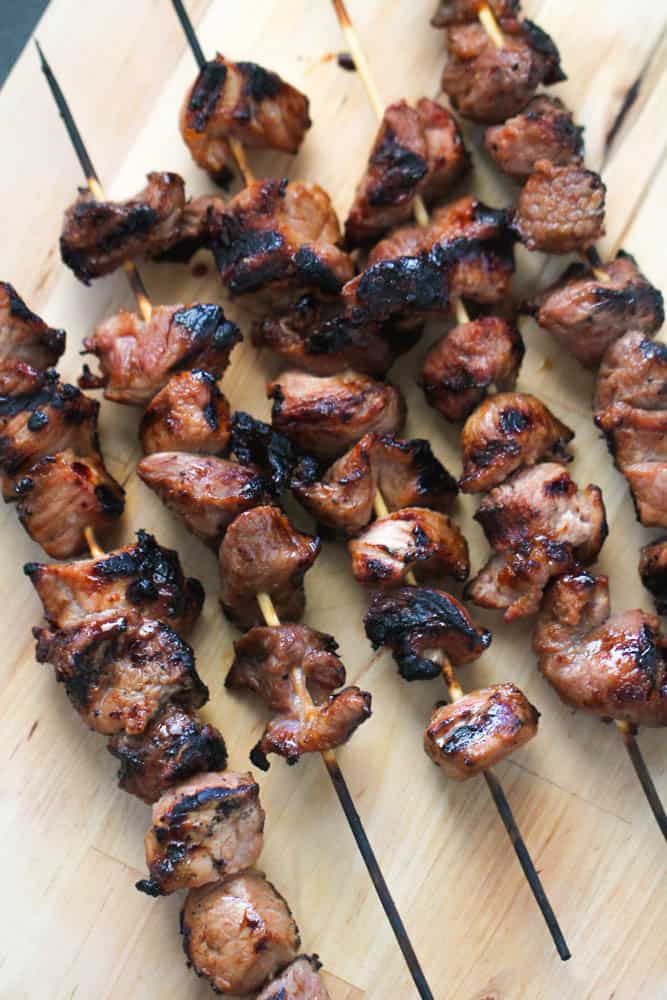 Remove pork from bag and thread onto bamboo skewers that have soaked in water for 20 minutes (to prevent burning). Heat grill to high heat and grill skewers for 8-10 minutes, rotating during cooking, until cooked through.
I love that nice char on the pork because it gives them even more flavor.
We served these Marinated BBQ Pork Skewers with this Instant Pot Lemon Rice Pilaf and our Parmesan Crusted Asparagus and it was possibly the best meal I've ever made!